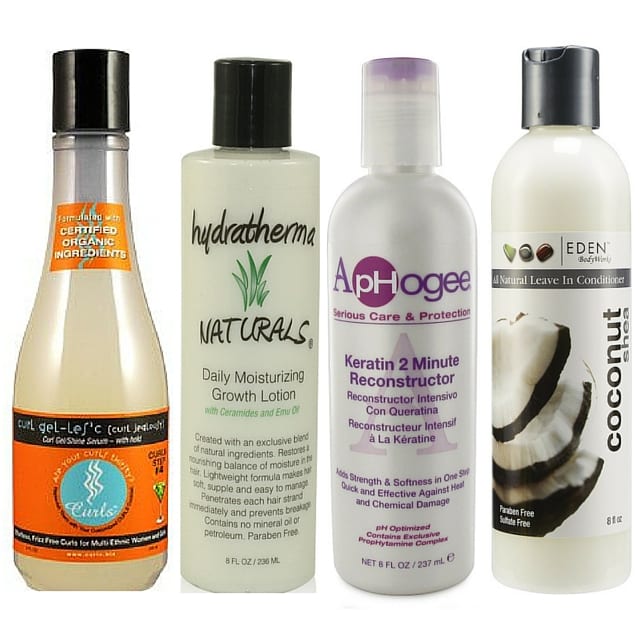 2015 was an amazing hair year for me.  After running a successful blog for a full year, I've tried more styles and natural hair products this year than my full 29 years of living combined.  I've also researched more ingredients, did more investigation and natural hair consultations for other women than ever before.  As a result, if you were to contact me right now and say, hey my hair is XYZ, I could probably have a complete regimen built for your hair type in about 5 mins.  But, if you're just curious to know what my all time favorite natural hair products of 2015 were then keep reading.
Top 10 Natural Hair Products of 2015
If you've been reading Textured Talk religiously throughout 2015 you will know that I am a huge proponent for educating women on the importance of protein moisture balance and the dangers of hygral fatigue.  YES, there is a such thing as over moisturizing your hair.  The Aphogee 2 Min Keratin Reconstructor is a perfect protein conditioner, that can be used weekly to for strengthening and repair.  This conditioner is also great to balance your conditioning regimen if you rely on pure moisturizing conditioners often.  I also used the Aphoghee 2 Minute Keratin Reconstructor when I was trying to combat my hair from heat damage.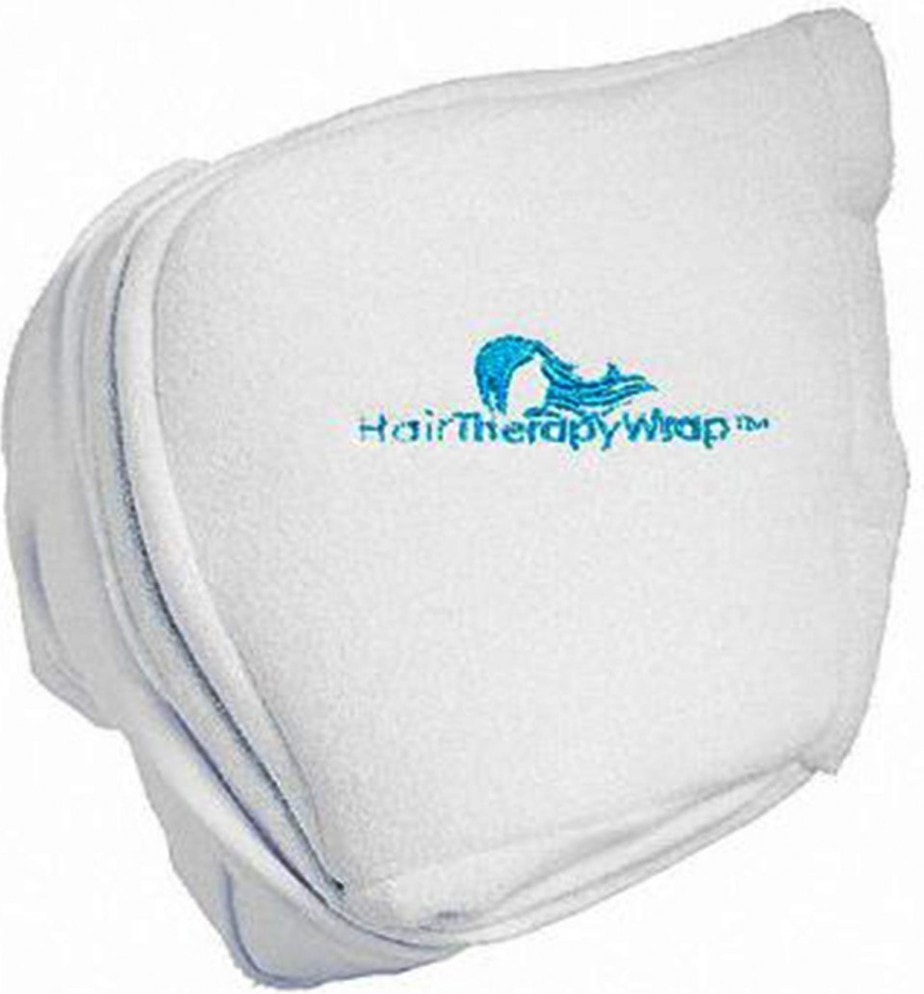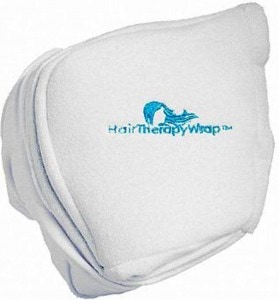 Deep conditioning is a staple in my healthy hair regimen and has been one of the top contributing factors to healthy hair growth this year.  Deep conditioning with mild heat gently lifts the hair cuticle allowing conditioners to penetrate and work overtime for your hair.  Since no one likes sitting under the dryer for 20 mins to deep condition, the Hair Therapy Wrap comes in handy.  Simply microwave the gel packs and deep conditioning cap for about a minute, pop the Hair Therapy Wrap on your head with a plastic bag, use any deep conditioner of your choice and you're good to go.
I've been natural for years (about 9 to be exact), however; I never really took the time truly explore wash and go options until about 2 years ago.  After going through tons of products, I decided to give Curls Gel Les'c a try. Honestly, I didn't expect much; however this product turned out to be the best curl enhancing product I've used for a wash and go.  This list includes a lot of "firsts", and this product was also the first product to allow me to achieve a successful wash and go.  See my full wash and go results here.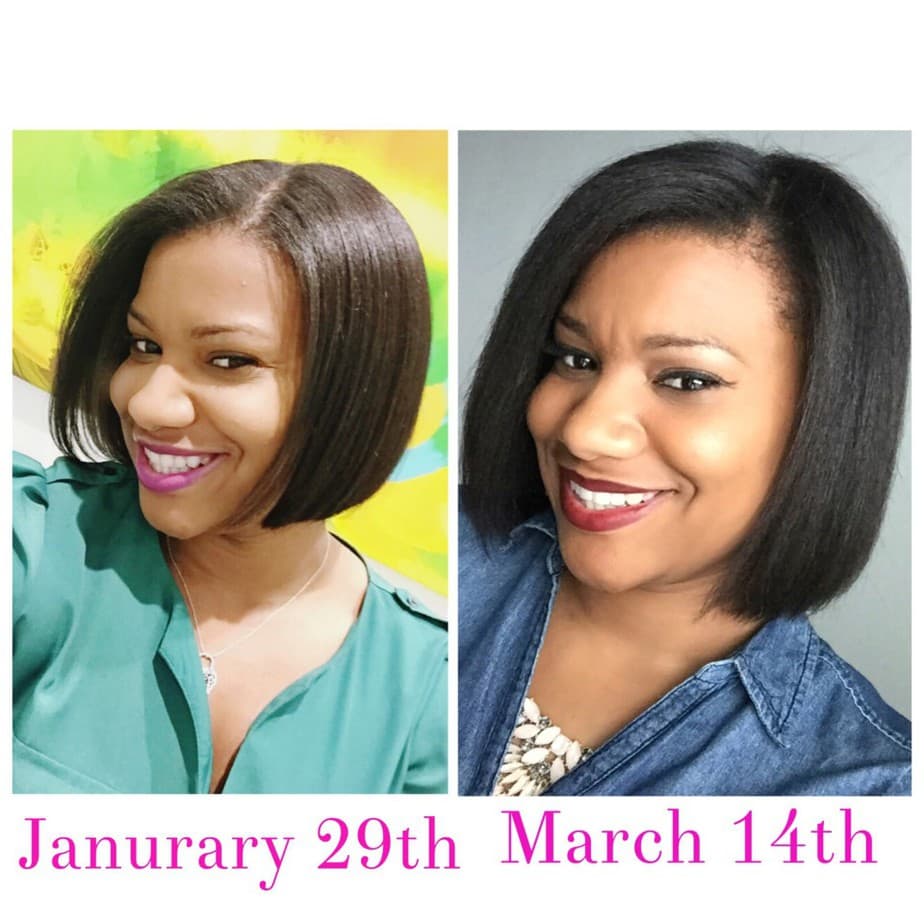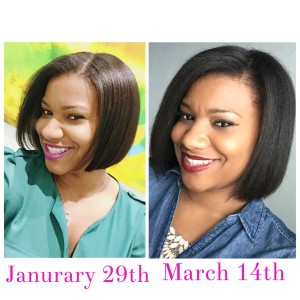 From March to February I tested the Mielle Organics Advanced Healthy Hair Growth vitamins.  Again, skeptical because I'd tried several hair growth pills before with little luck and extreme breakouts.  The Mielle Organics Advanced Healthy Hair Growth vitamins were the first to not cause breakouts and I saw a noticeable difference in my hair growth.  The the feel and texture of my hair also changed.  Of course, my curl pattern did not change, but my hair did feel stronger and healthier just in the short month I took the vitamins.  If you're in the market for hair supplements I would recommend giving these a try.
6. Eden Body Works Shea Coconut Co-Wash & Leave In Conditioner
Every time I recommend the Eden Body Works natural hair products for someone they fall in love and rightfully so because these products are amazing.  I've always believed some of the best natural hair products have the most simple ingredients. Water, Cocos Nucifera (Coconut) Oil, Aloe Barbadensis (Aloe Vera), Butyrospermum Parkii (Shea) Butter are the only three ingredients in the Eden Body Works Shea Coconut Leave In Conditioner, but trust me you won't be disappointed after using. This leave in conditioner is thick and creamy with tons of slip, which works perfectly for my type 4 hair.  Also, the Eden Body Works Co-Wash is hands down the best co-wash product I've used thus far on my hair and makes detangling a breeze.

In the attempt not to make this post incredibly long, let me just say I LOVE all of the natural hair products from Obia Natural Hair and that's not an understatement.  Introduced to the line after meeting owner Obia Ewah at a Dallas Natural Hair Event, I decided to purchase a few products to take them for a test run. What impressed me the most about the Obia Natural Hair products is that they are pH balanced, which provides incredible hydration and moisture retention for natural hair. Also, their shampoo bars were the first shampoo product I've used that allowed me to detangle while cleansing my hair. The Babassu Deep Conditioner is protein free, and the Curl Moisture Cream leave in conditioner provides moisture that can seriously last all day.  I could keep going but just trust me and try Obia Natural Hair yourself.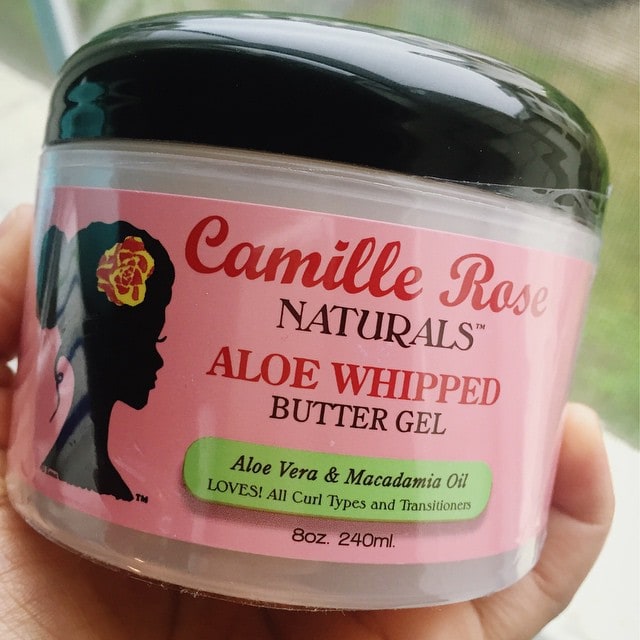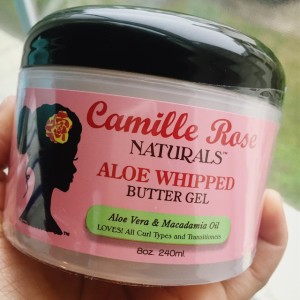 As you can tell moisture seems to be the theme of this list right? That's because this is the #1 concern for moist natural hair women.  Even though I'm a blogger, I'm still influenced by other bloggers when it comes to which products to try.  After watching multiple reviews for Camille Rose Naturals I decided to give the brand a try as well.  If you are looking for an all-in one type product for styling such as flexi-rods, twist-outs, etc this is a great choice.  Normally I use about 3 different products when installing perm rods so it was a relief to only use one thing and still achieve fabulous results. In addition, the smell is heavenly with yummy ingredients like aloe vera gel, deionized water, macadamia seed oil, avocado oil, jojoba and sweet almond oil.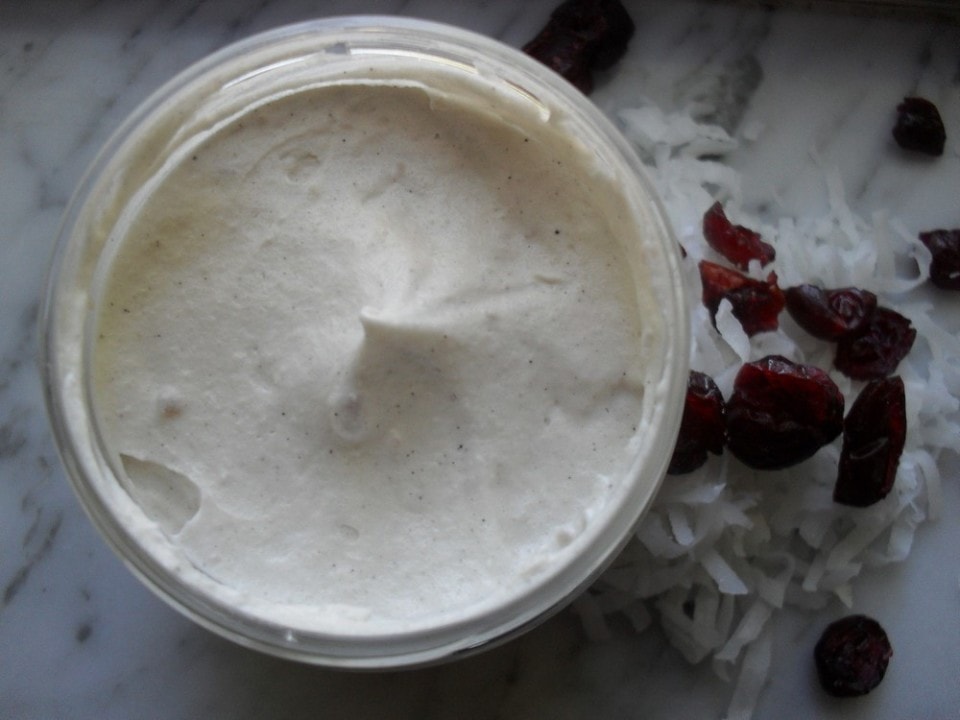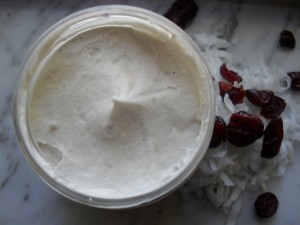 My stumble upon Belle Butters was my favorite find of 2015.  After receiving a small sample from NaturallyCurly.com as a contributing writer, I quickly fell in love with this brand. You can read my full Belle Butters review here, but let me just say this was the FIRST shea butter-based product I used that allowed my hair to remain moisturized for up to 3 DAYS! Yes, you also read that correctly, 3 days.  The core ingredients, shea butter, avocado butter and acai butters work wonders for the hair and body.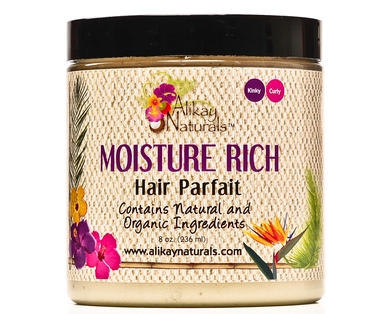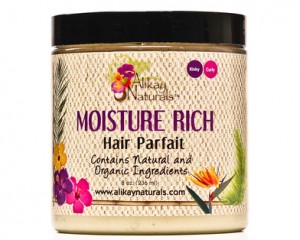 If you haven't noticed by now I love natural hair products that contain shea butter.  Shea butter is bae. Shea butter is my best friend and I want to marry Shea butter. As a result, after using the Ailikay Naturals Moisture Rich Parfait, it was love at first…twist! If you need something to truly seal moisture into your hair this is the product.
 The ingredients are as follows: Butyrospermum Parkii (Shea Butter), Argania Spinosa (Argan Oil),Prunus Amygdalus Dulcis (Sweet Almond Oil), Cocos Nucifera (coconut oil),Prunus Armeniaca (Apricot) Kernel oil, Rosmarinus Officinalis (Rosemary) leaf extract, Tocopherol (Vitamin E),Botanical Blend,Fragrance
This was also a stumble upon I had as a sample which turned into a pleasant surprise.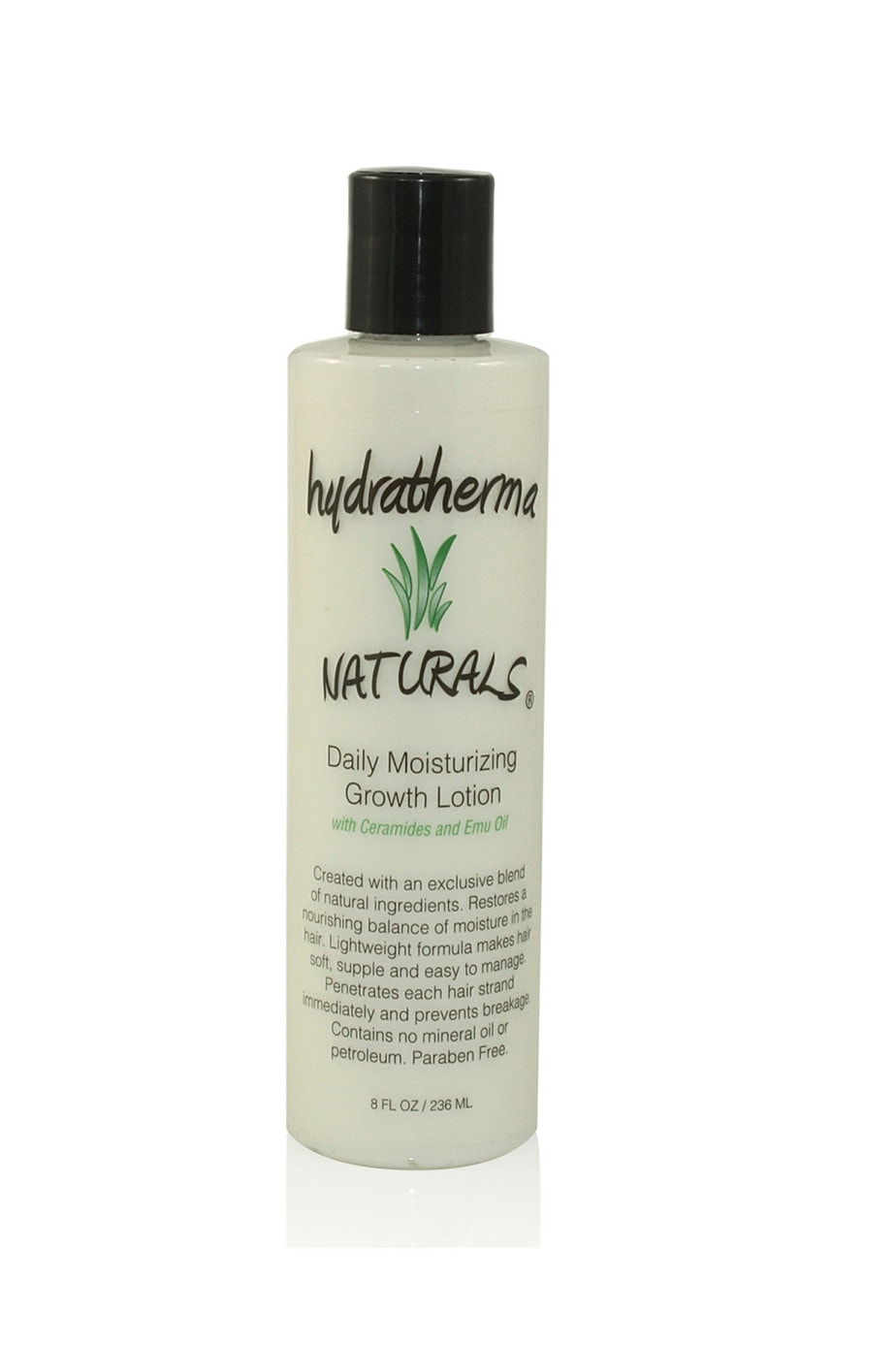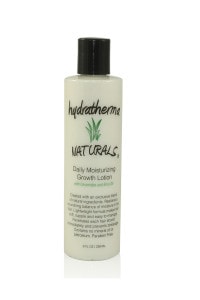 I've been talking about this product nonstop for the past 3 weeks simply because it works really, really well.  Since you already know I have an extreme love for products that contain shea butter, it should come as no surprise that this product includes shea butter as a key ingredient.  What makes this product so great is that the Hydratherma Naturals Daily Growth Moisturizing Lotion is still very light weight and can be used for natural and chemically processed hair. Often, relaxed women feel they can not use products labeled "for natural hair", however; don't get too wrapped up in the labeling.  This lotion is key is my regimen and is a great addition to the products I use on a daily basis to keep my hair moisturized.  Moisture is KEY.  With moisturized hair not only will you prevent breakage, you will also reduce shedding and retain length for more healthy, longer hair over time.
What were your top products for the year? Comment and let me know!
*Please note some products may contain Amazon affiliate links. Any proceeds from the affiliate revenue is used to support this blog. Thank you!
---
Did you enjoy this article? Subscribe to never miss a post!
[mc4wp_form]
---