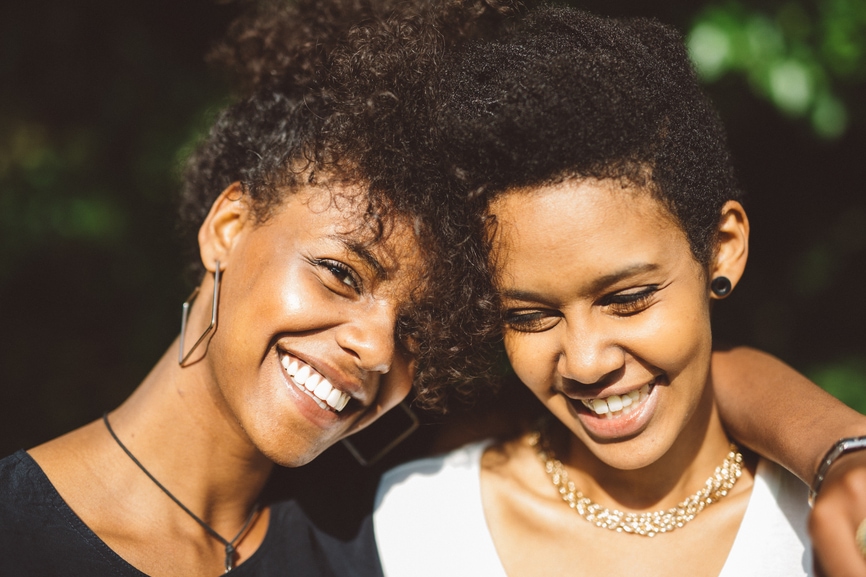 As a person who prides myself on caring for my natural tresses at home, I also understand the importance of having a professional stylist.  Some things just should not be done at home. For example, coloring your hair almost always requires a professional.
Last year was sort of a whirlwind for me.  Due to a bad experience with heat damage earlier in 2015, I revolted against the salon for a few months.  I was completely against anyone touching my hair except for my amazing stylist from DC, Marissa Robinson, which you can read more about here.
However, after 3 months I finally decided to let a new professional touch my hair.   I desperately needed a trim since that's the only thing I can not do by myself and another service I believe should not be completed at home.
Although I was a little skeptical, still scarred from my previous experience, I was nothing short of satisfied upon leaving and the salon and here's why.  I LOVED the educational component my stylist passed on to the shadow stylist helping her for the day.
Here's a recap of my experience and why more salons should teach texture education.
Salon: Form Salon – Dallas, TX
Stylist: Mattie Michelle (African-American)
Shadow Stylist: Bianca (Caucasian)
Natural hair & salons: 3 reasons more should teach texture education
1. Natural Hair Is Not a One Size Fits All
I had a phone call with Mattie before hand and explained in depth what I was looking for and my previous experience with heat damage.  As soon as I sat down, she began to run her fingers through my hair, detangling to make sure it was tangle free before washing.
Mattie specifically made sure to clearly explain to Bianca about my texture, curly type and what products were best to use on my natural hair. Bianca, not as experienced with natural hair as Mattie, wondered why my hair texture was a tad bit different from another African-American woman Mattie styled a week prior.
Mattie explained the difference in curl patterns and texture, which also led to her detailing which products she chose to use on my extremely fine texture.  Moisture was the key component Mattie wanted Bianca to understand since we all know naturally curly hair is extremely dry.
Even as Mattie shampooed my hair, she carefully explained to Bianca how to ensure the scalp is extremely clean, separating and examining the scalp for any product build up and also explained why deep conditioning is imperative for naturally curly textures.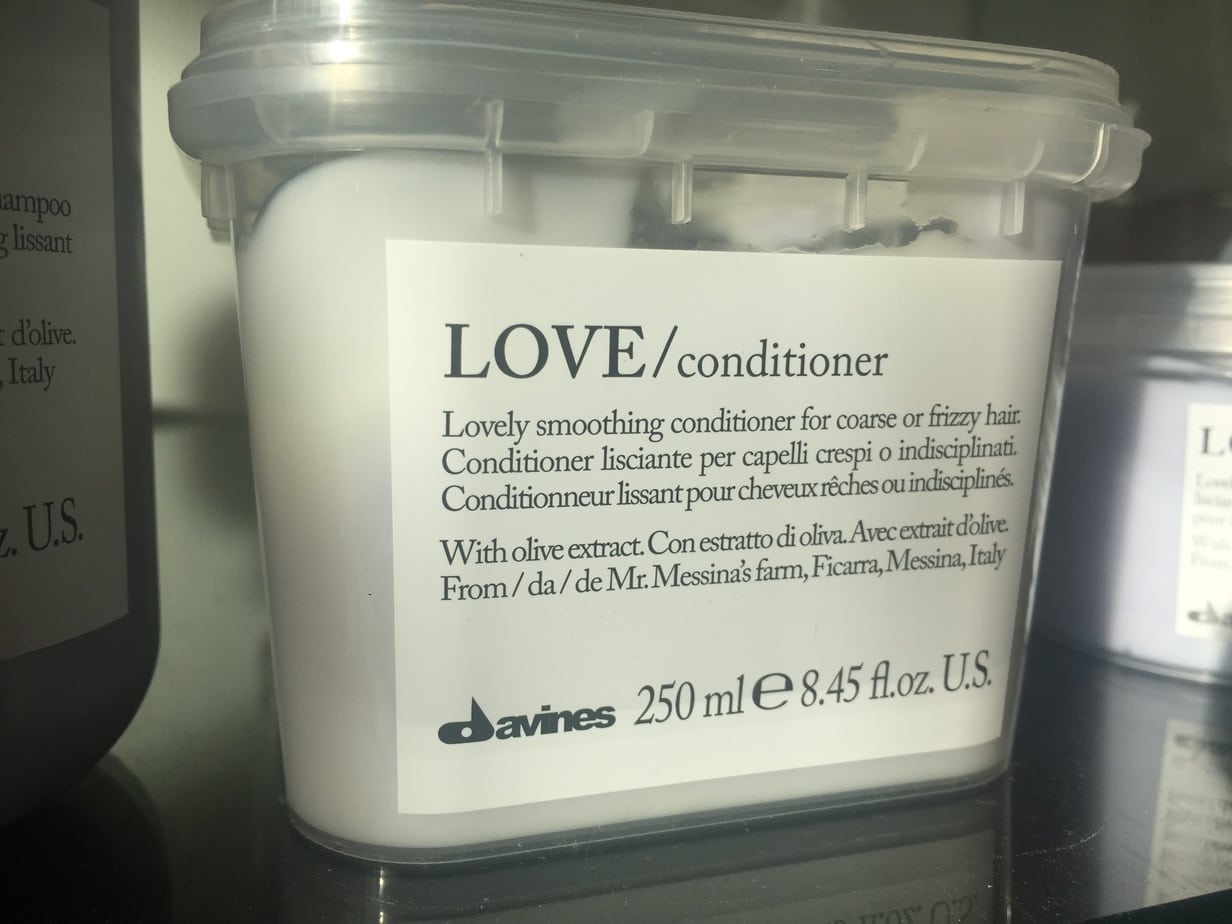 When it was time to blow my hair out as a prep for my trim, Mattie took a section showing Bianca how to properly blow out my hair with a paddle brush.  It doesn't take much heat to straighten my hair, so this part was extremely important as a learning lesson when handling fine textures.
As Bianca took hold of the paddle brush for her turn, I could tell she was a bit nervous.  She gently grabbed my hair trying her best to blow out my roots for a sleek finish.
She didn't quite get it at first (no worries I still love you Bianca) but, Mattie also carefully explain how to grip the paddle brush, focus on the roots for a few seconds, then swiftly moving down the rest of the hair shaft without focusing too much time and heat in one area.
2. Builds Trust With Clients
Here's the honest and sad truth about natural hair & salons.  A lot of naturalistas do not trust professional stylists when it comes to their hair, especially for blow outs.
For the past few years, natural hair bloggers have dominated the hair education game, so much women are quick to question professional stylists who have been doing hair for years all based on their favorite blogger's hair regimen.  After my shampoo and condition session with Mattie & Bianca, as you can probably expect, my trust with this new stylist and shadow stylist began to quickly excel.
I was both impressed and happy her shadow asked as many questions as possible.  The quick texture education moment during my 2-hour stay made me want to come back and recommend the salon to others.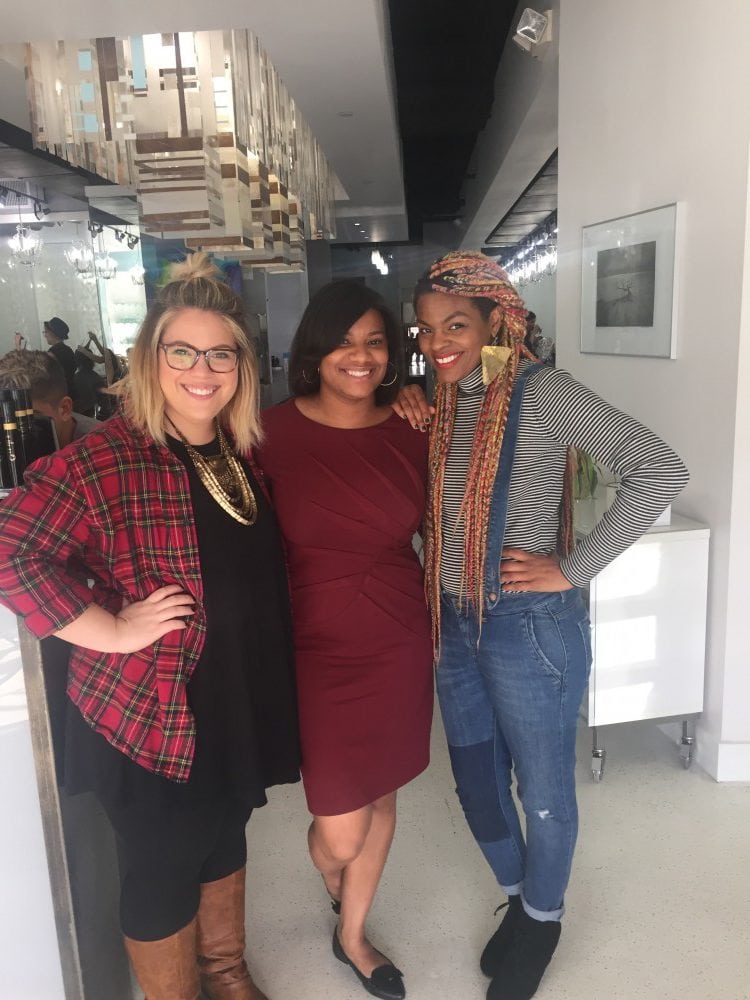 At the end of the day it's all about trust.  Women, natural or chemically processed, want to know that the stylist is going to put their needs first and take care of their hair just as well, if not better than what they've been doing at home.  Some women feel, why spend $50-$75 for a professional to wash and deep condition my hair when I've been doing it myself.  Here's why ladies: Every now and then you need a second pair of eyes and hands in your hair, just to evaluate and make sure things are still in tip top shape. Would you miss gynecology appointment simply because you feel you've been taking care of yourself and everything is good downstairs? No! So, let down your guard, do some research and find a stylist who's going to care for your hair just as well as you do at home.
3. Texture/Natural Hair Education Isn't Taught in Cosmetology School
According to a recent article by Dr. Kari Williams, there are not enough trained professionals to meet the demand for the growing popularity of natural hair in the beauty industry.
Braiding, twisting, and other forms of natural hair styling are not a part of the traditional cosmetology curriculum. As a result, licensed professionals have to be intentional with investing in continuing education and specialty classes. – Dr. Kari Williams
Since texture education isn't taught in cosmetology school, stylists, of all races, will soon have no choice but to step up to the curb to cater to the needs of the demand.   Women in the natural hair community are more conscious of ingredients and the basic science of hair care than ever before.
In addition, since some have deemed the rise of the natural hair movement as the "killer of the black hair salon" investing time into texture education, breaking down the basics, and simply educating clients on why certain steps are taken during the styling process could bring a potential wave of trust back into the salon. If it happened for me, so I'm sure others feel the same.
Time to sound off: What's been your experience with natural hair & salons? Good, bad? Leave a comment and let me know!
---
Did you enjoy this article? Subscribe to never miss a post!
[mc4wp_form]
---