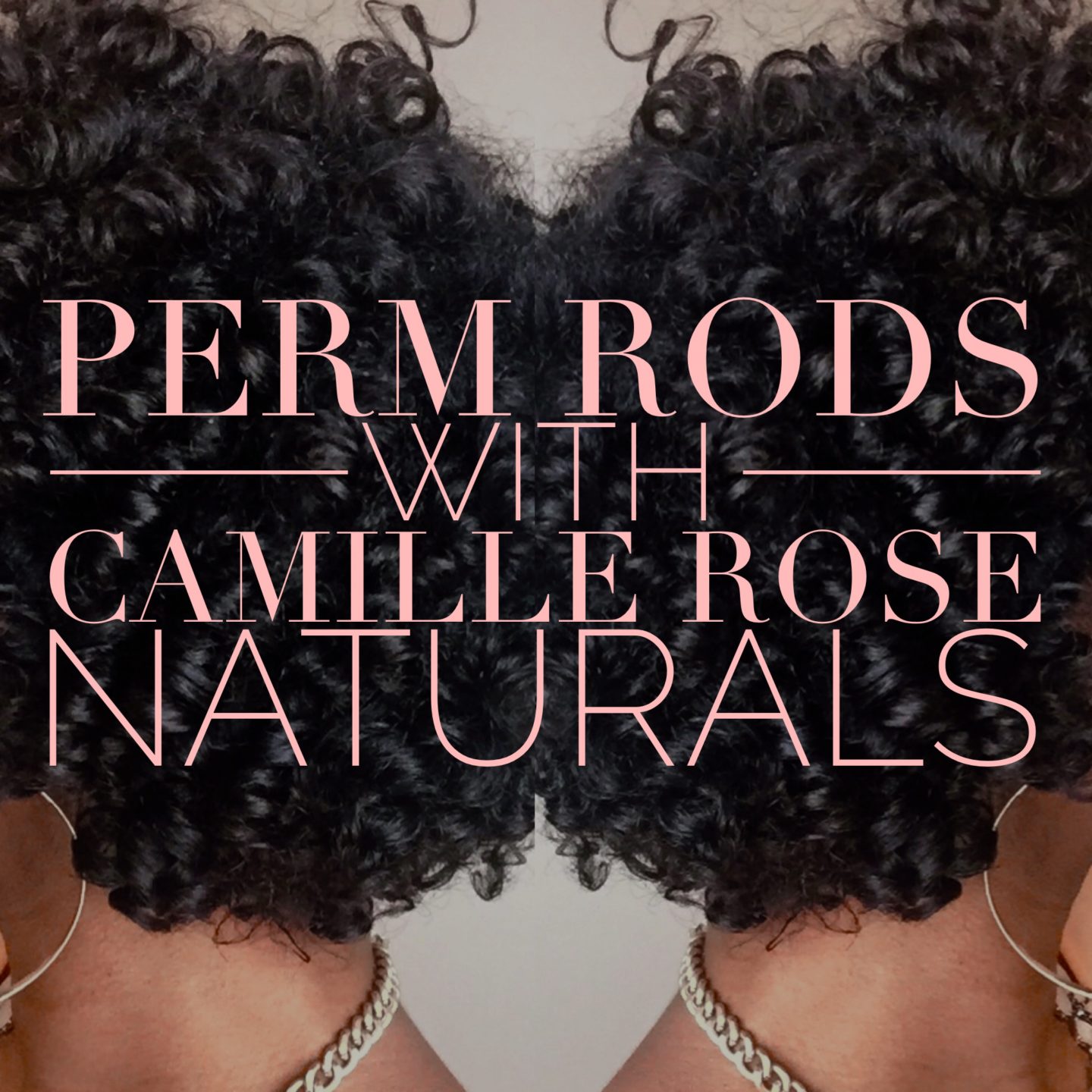 Ever since last year when CurlBox offered full sized products of Camille Rose Naturals I have not stopped hearing rants and raves about this brand.  Like normal, curiosity (or my addiction to hair products) came over me and I finally decided try Camille Rose Naturals out for myself to see what all the hype was about.  After a quick visit to Tendrils and Curls as the result of an impromptu weekend trip to Houston, I picked up the Camille Rose Naturals Aloe Whipped Butter Gel.  I eagerly wanted the popular Curl Maker product but it was sold out…a good sign in my opinion.  Ok, Aloe Whipped Butter Gel it is I thought to myself!  Just the word "aloe" alone let me know I was in for a treat.  Aloe Vera Gel is known to work well in reducing dandruff, promoting growth and has great conditioning properties.  So let's dive right in shall we.
Camille Rose Naturals Review: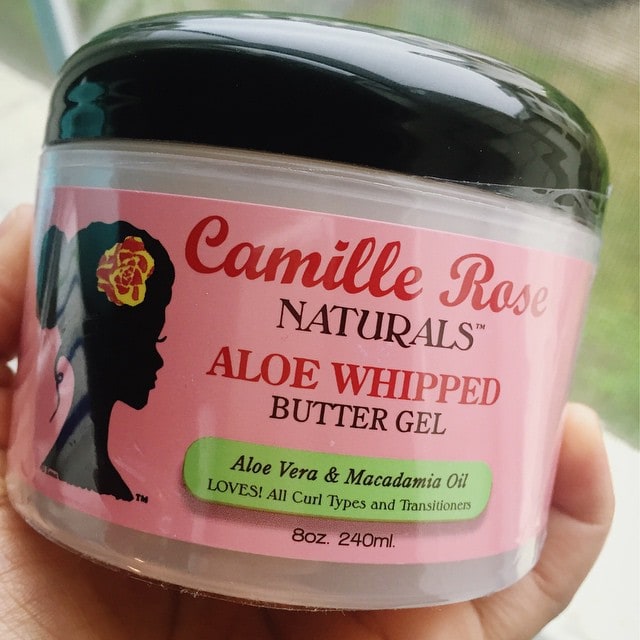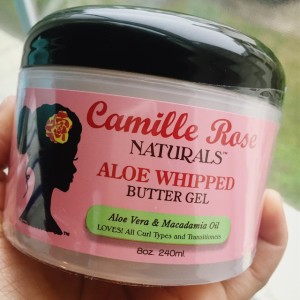 How I Used the Product:
After reading about the Aloe Whipped Butter Gel online and taking a quick look at the ingredients my initial instinct was to complete a perm rod set.  I knew the first and main ingredient, Aloe Vera Gel,  would give me a light hold without being crunchy upon drying.  Also I wanted to test it out as a sole-use product, meaning I didn't have to partner it with anything else in order to achieve a successful style.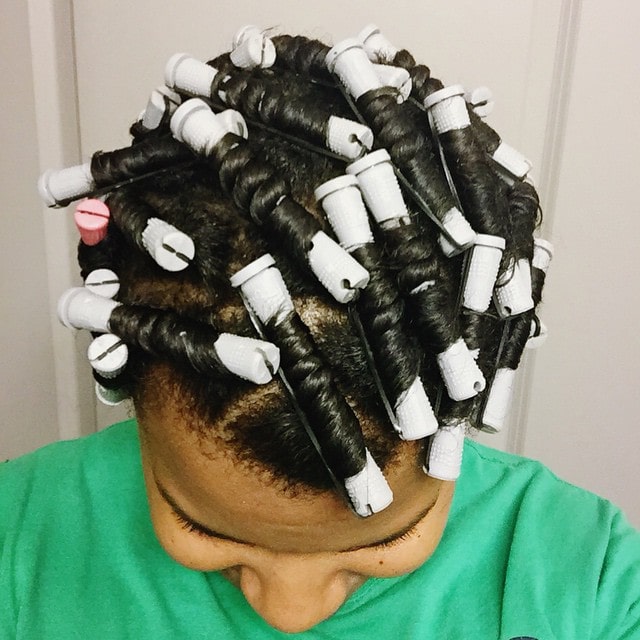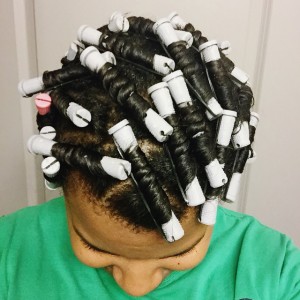 After a few days of wearing my hair blown out and flat-ironed, I installed perm rods with the Camille Rose Aloe Whipped Butter Gel and water only.  I chose to start on dry, flat ironed hair because installing perm rods are easier for me that way and it cuts my drying time in half.  I sprayed each section with a little water while paying extra attention to my scalp since it was dry and I did't want to fully wash my hair.  In addition I took special care to the ends of my hair for protection against breakage and shedding, using about a finger tip size amount of product for each section.
Smell & Consistency:
One word: Heavenly! I'm absolutely in love with the smell of Aloe Whipped Butter Gel.  The consistency was actually more of a cream rather than a gel, which was a slight surprise.  I expected something more of a clear, gooey consistency similar to just plain Aloe Vera, however; the cream was very thick and moisturizing.
Full Ingredients:
Aloe barbadensis(aloe vera gel), deionized water, macadamia integrifolia (macadamia) seed oil, persea(avocado) gratissima seed oil, simmondsia (jojoba) chinensis seed oil, prunus (sweet almond) dulcis oil, ricinus (castor) communis seed oil, behenetrimonium methosulfate and cetearyl alcohol(BTMS), camellia (green tea) sinensis, ulmus (slippery elm) eulva, ascorbic (vitamin C) acid, tocopherol (vitamin e), d-panthenol, phenoxyethanol/caprylyl glycol(optiphen), sorbic acid, scent and LOVE! (How cute)
The Results:
After installing the perm rods before bed, my hair dried overnight resulting in soft, hydrated curls by  morning.  *Insert happy curly girl dance!*  I took each rod out and separated about 2-3 times with a little oil.  The Aloe Whipped Butter Gel definitely created light hold but not too soft to where the curls would not last, just as I expected.  Most importantly there was no flaking even though on some sections I used a generous amount, more than two finger tips worth.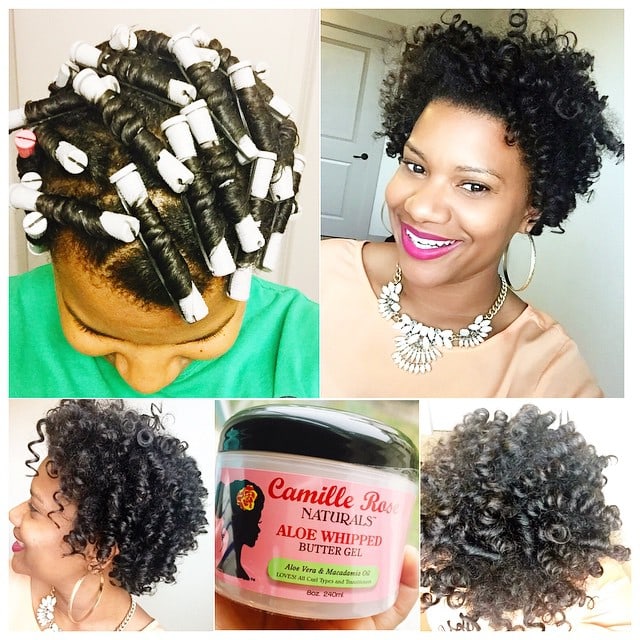 Overall Opinion:
The initial hype I spoke about earlier was worth every penny.  I seriously can not get enough of this stuff.  Also if you are looking for an all-in one type product for styling such as flexi-rods, twist-outs, etc this is a great choice.  Normally I use about 3 different products when installing perm rods so it was a relief to only use one thing and still achieve fabulous results.  Needless to say this product will become a staple in my regime and hopefully I can actually finish at least ONE product underneath my sink.
Sincerly,
Confessions of a product junkie! 🙂
Have you tried Camille Rose Naturals? What's your favorite product from the brand? Leave a comment let's talk!
To see the full line of products visit www.CamilleRoseNaturals.com.
---
Did you enjoy this article? Subscribe to never miss a post!
[mc4wp_form]
---