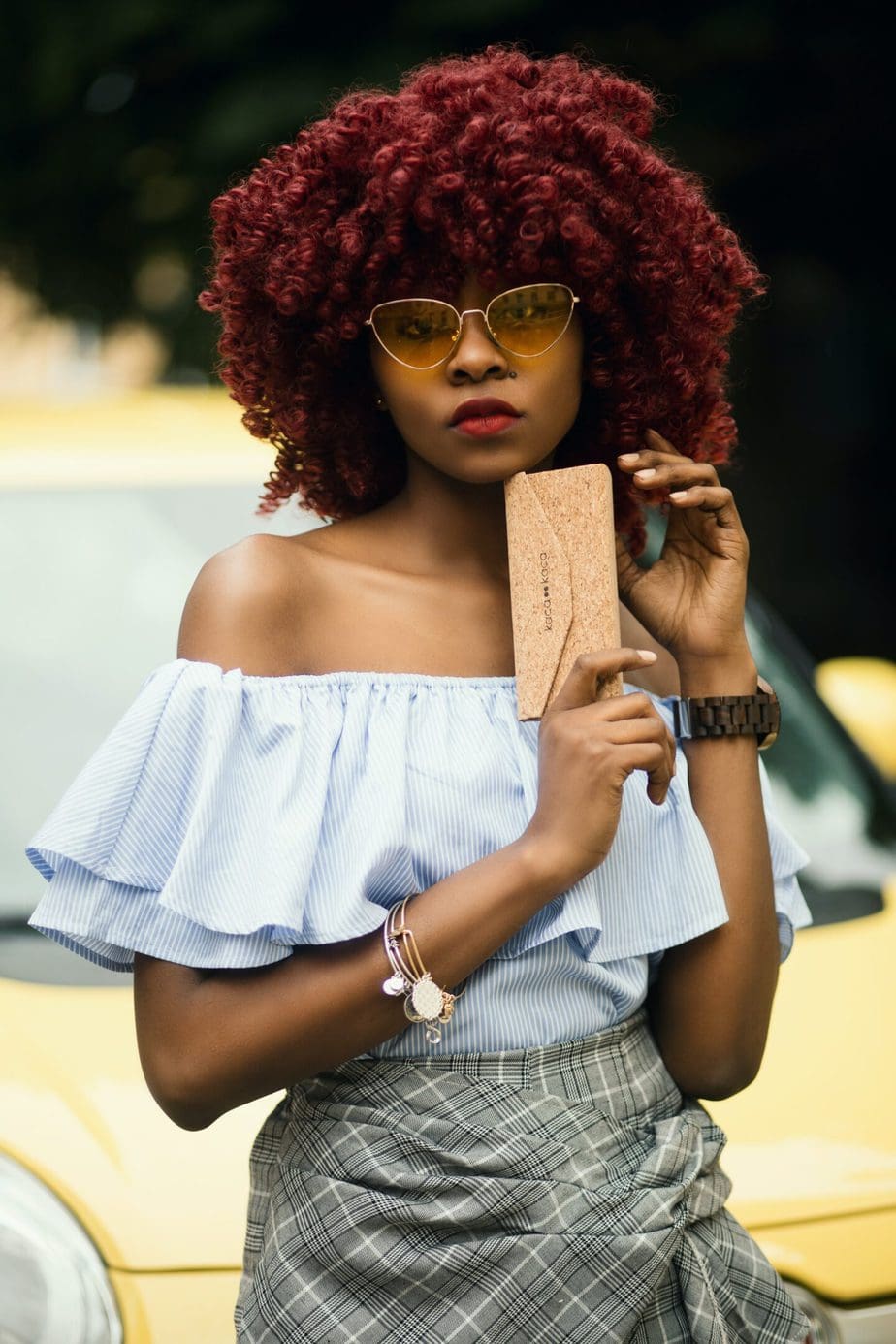 The curly girl method rose to fame a few years ago in the curly and natural hair community. Women were flocking to this method left and right as a way to help them enhance their natural curls.
Many decided to ditch shampoo completely, throw their heat styling tools away and flock to the DevaCurl No-Poo cleanser. Although DevaCurl recently came under intense scrutiny, many curlies are still flocking to this method of styling.
Let me be the first to say the curly girl method isn't for everyone. I particularly don't agree with ditching shampoo but if you are interested in trying let me get right into all of the details so you can know if this method is for you.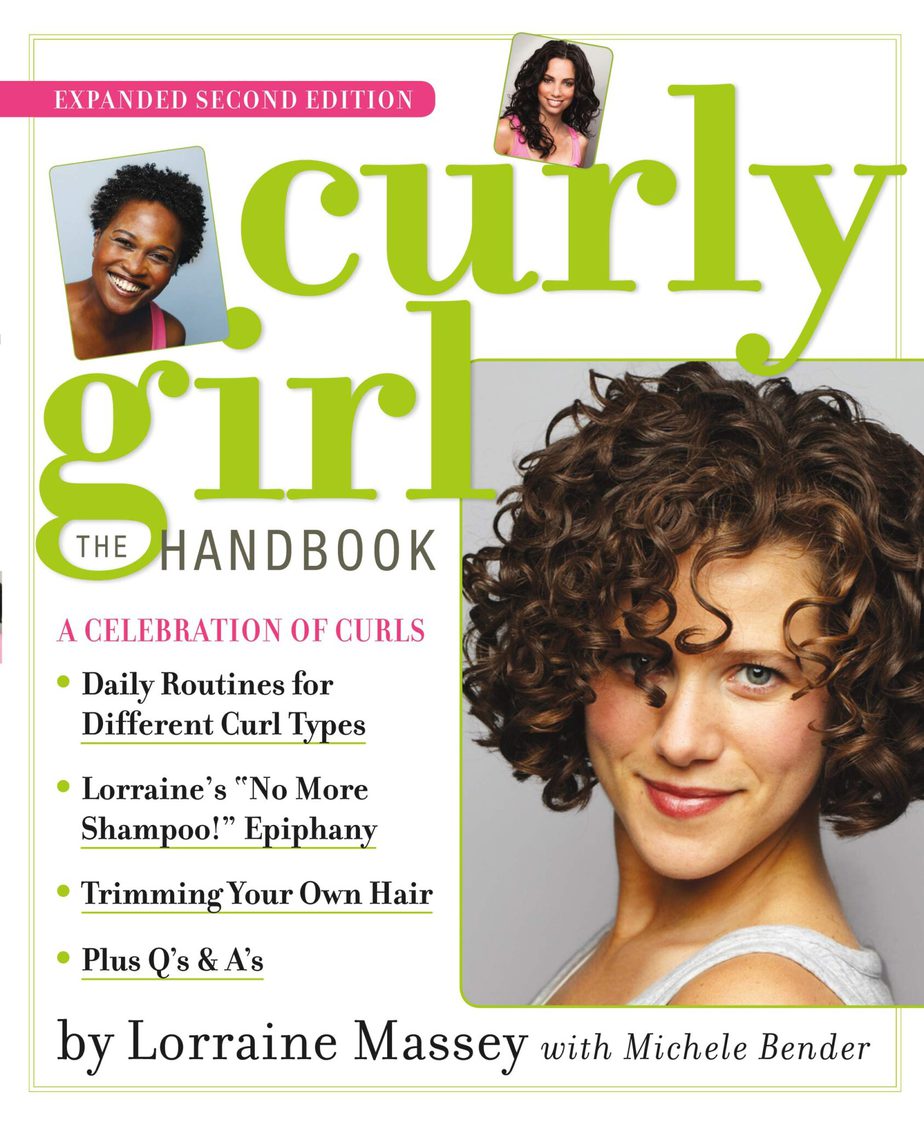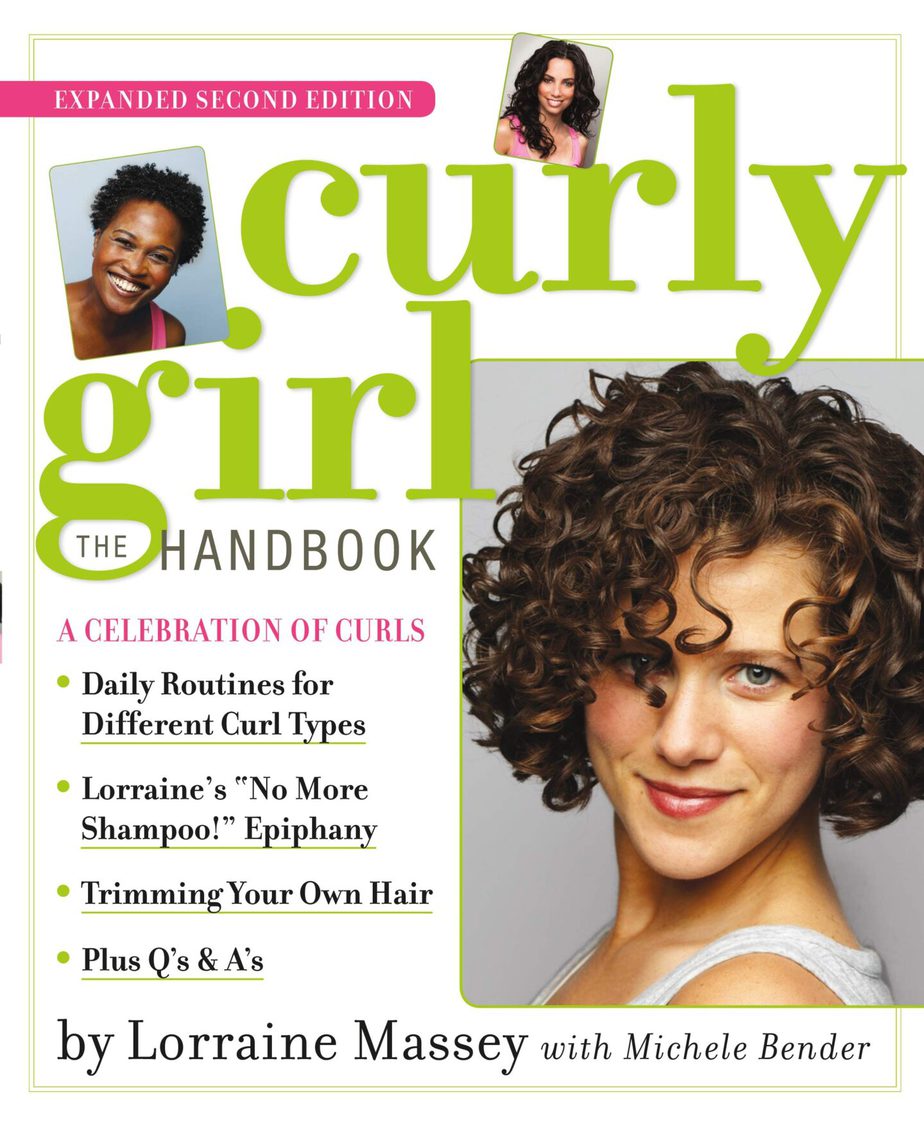 What is the Curly Girl Method?
The curly girl method is a styling regimen created Lorraine Massey to help women with naturally curly, wavy and coily hair bring their curls back to life. Whether your hair has been damaged by heat styling or chemicals, Lorraine's book The Curly Girl Handbook has been deemed as the bible for curlies everywhere.
Lorraine Massey also co-founded the salon Devachan with Denis DaSilva in 1994 and the brand DevaCurl launched in 2002. Her No-Poo cleanser set the foundation which reinforced Massey's haircare philosophy that harsh shampoos are not suitable for curls.
The foundation of the curly girl method is to detox your hair from harsh chemicals, commonly found in shampoos that contain sulfates and to refrain from manipulation styles caused by using hairdryers, brushes, and combs. All of these things ruin your natural curls according to Massey.
Devachan is also where the famous Devacut was born. The Devacut technique is to cut curly hair dry in its natural state in order to achieve the best result and shape for curls.
How to Implement The Curly Girl Method
First, you must know what products to avoid. The goal of the curly girl method is to help enhance your natural curl pattern.
Most of the time you will want to wear your hair in its naturally curly state as a way to train your curls.
The method suggests you avoid shampoo, heat tools, combs & brushes (finger detangling is allowed only), ingredients such as sodium lauryl sulfate & ammonium laureth sulfate, non-water soluble silicones, alcohol, and fragrance. Whew! That was a long list. So let's break those down into more detail.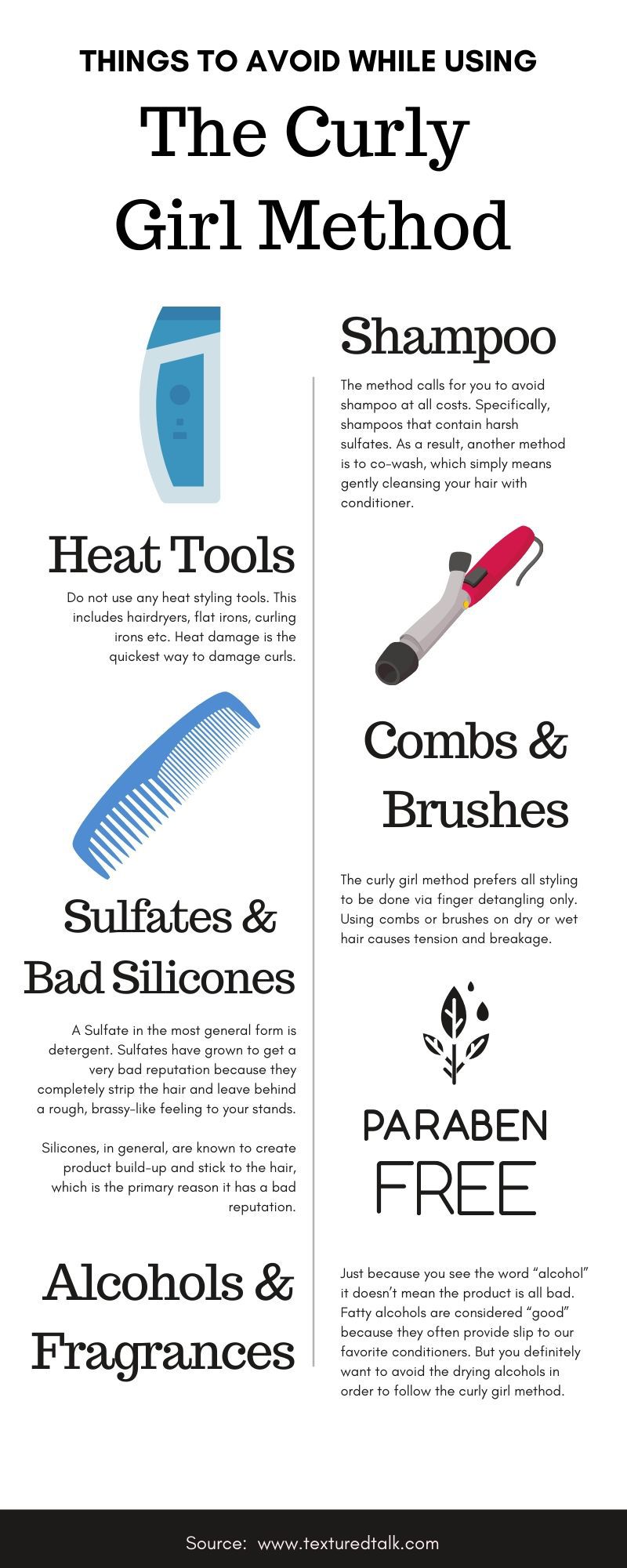 Things to Avoid While Using the Method
Shampoo – Although the curly girl method calls you to avoid shampoos with harsh sulfates, to start it is best to use a clarifying shampoo to completely clean your hair of any product build-up. Afterward, the method suggests you should avoid shampoo completely and opt for cleansing co-washes instead.
Sulfates – A Sulfate in the most general form is detergent. They are found in hand soaps, dish-washing products, laundry detergents and yes shampoos.
Unfortunately, sulfates have grown to get a very bad reputation because they completely strip the hair and leave behind a rough, brassy-like feeling to your stands.
Here are the sulfates to avoid while using the CG Method:
Sodium Laureth, Myreth, or Lauryl Sulfate
Sodium C14-16 Olefin Sulfonate
Ammonium Laureth or Lauryl Sulfate
Alkyl Benzene Sulfonate
Ammonium or Sodium Xylenesulfonate
Ethyl PEG-15 Cocamine Sulfate
TEA-Dodecylbenzenesulfonate
Sodium Cocoyl Sarcosinate
Sodium Lauryl Sulfoacetate
Dioctyl Sodium Sulfosuccinate
Sodium Xylenesulfonate
Heat Tools – Do not use any heat styling tools. This includes hairdryers, flat irons, curling irons etc. Heat damage is the quickest way to damage curls.
Combs & Brushes – The curly girl method prefers all styling to be done via finger detangling only. Using combs or brushes on dry or wet hair causes tension and breakage.
Many women who follow the curly girl method style their hair via wash and go so this shouldn't be a problem. If you must use a comb, use a wide-tooth comb.
Water-insoluble silicones – Silicones, in general, are known to create product build-up and stick to the hair, which is the primary reason it has a bad reputation. These silicones require a deeper cleansing with a sulfate-containing or clarifying shampoo to remove the silicones from the hair after perpetual use.
Here are the water-insoluble silicones to avoid:
Amodimethicone
Dimethicone
Dimethiconol
Cyclomethicone
Cyclopentasiloxane
Behenoxy Dimethicone
Bis-aminopropyl dimethicone
Cetearyl Methicone
Cetyl Dimethicone
Phenyl trimethicone
Stearyl Dimethicone
Trimethylsilylamodimethicone
With water-insoluble silicones, a clarifying shampoo is best to really open the hair cuticle and immensely cleanse the hair and scalp. But, with water-soluble silicones rinsing the hair with water, milder shampoo options, or simply using a cleansing co-wash works just fine.
Water-soluble silicones that are ok: (The best way to identify these ingredients is to look for the key letters PEG or PPG)
Dimethicone copolyol
DEA PG-Propyl PEG/PPG-18/21 Dimethicone
Dimethicone PEG-8 Phosphate
Dimethicone-PG Diethylmonium Chloride
Hydrolyzed Silk PG-Propyl Methylsilanediol Crosspolymer
Hydrolyzed Wheat Protein Hydroxypropyl Polysiloxane
PEG/PPG-20/15 Dimethicone
Alcohol – Just because you see the word "alcohol" it doesn't mean the product is all bad. Fatty alcohols are considered "good" because they often provide slip to our favorite conditioners. But you definitely want to avoid the drying alcohols in order to follow the curly girl method.
Here are the most common drying alcohols you will see:
Drying Alcohols to Avoid in CG Method
Isopropyl alcohol (also called IPA)
Denatured alcohol
Ethanol
Isopropanol
Propanol
Propyl alcohol
SD alcohol 40
Fragrance – Pretty self-explanatory. But if you need help, most labels will list if a product contains fragrance.
Heavy Waxes & Mineral Oils – avoid at all costs so the waxes and oil does not weigh down your curls. If you do use, remember to on your next wash day to use a clarifying shampoo.
How to Wash Your Hair Using the Curly Method
The method calls for you to avoid shampoo at all costs. Specifically, shampoos that contain harsh sulfates. As a result, another method is to co-wash, which simply means gently cleansing your hair with conditioner.
When I first heard of the CG method the idea of cleansing your hair with conditioner only sounded absolutely crazy. But a lot of women have found it to work surprisingly well.
If co-washing only isn't your thing as an alternative, feel free to use sulfate-free cleansers or natural plant-based shampoos to gently cleanse your hair and remove build-up.
I love the Obia Naturals shampoo bar and the Alikay Naturals Moisturizing Black Soap Shampoo. Both are free of sulfates and harsh chemicals while still cleansing your hair.
Alikay Naturals Moisturizing Black Shampoo Key Ingredients:
Water (Aqua), Aloe Barbadensis Leaf Juice(Aloe Vera Juice, Elaeis Guineensis (Palm) Kernel Oil, Theobroma Cacao (Cocoa) Seed Butter, Butyrospermum Parkii (Shea Butter), Potash(Ashes of Plantain Skins, Cocoa Pods, Shea Tree Bark), Melaleuca alternifolia (Tea Tree) Oil, Cocos Nucifera (Coconut) Oil, Fragrance (Parfum), Botanical Blend Ingredients
Curly Girl Approved Products You Can Use
So with all of these rules, you may be wondering, which products are actually "approved" for you to use while following the method?
Here are 5 products in each category of the method that are curly girl approved. Conditioners should be sulfate-free, silicone-free, petroleum-free and alcohol-free (for leave-in conditioners).
Sulfate-Free Shampoos for the CG Method
Best Co-washes for the CG Method
Conditioners for the CG Method
Curly Girl Approved Gels
Homemade Aloe Vera Gel or Flaxseed Gel
How to Use The Curly Girl Method for Coily Hair
Start with a clarifying shampoo. Next, use cleansing co-wash products that will not strip your hair.
Try to adopt the plopping method when drying your hair or let air dry. The easiest way is to grab an old t-shirt and wrap it around your head to dry your curls.
Do not wear high manipulation hairstyles such as twist-outs and braid-outs that replicate the look of curls. Opt for a wash and go if you can.
Enhance your curls with high performing gels for coily hair. Some of the best performing gels for coily hair are Ecoco Styling Gel and the Curls Blueberry Bliss Curl Control Jelly – both mentioned above.
Apply the LOC Method to seal in the moisture from your conditioning and styling products. Also, remember to avoid heavy waxes and mineral oils.
Is the CG method right for you?
Well, the answer depends on what you can tolerate. Personally, I love shampoo and I believe avoiding it completely is inconceivable.
The curly girl method allows you to tweak as you please but I prefer to shampoo once a week. I do use sulfate-free shampoos, however.
I'm also a huge fan of using my Felecia Leatherwood Detangling Brush. While I finger detangle sometimes, I do prefer a brush.
If you are looking to train your curls and enhance them quickly I think the curly girl method is a great way to go; however, I would not suggest it for long-term use. When and if you choose to adopt the method, be sure to clarify your hair once a month and use deep conditioner often.
Have you tried the curly girl method? What are your thoughts? Comment and let us know!
---