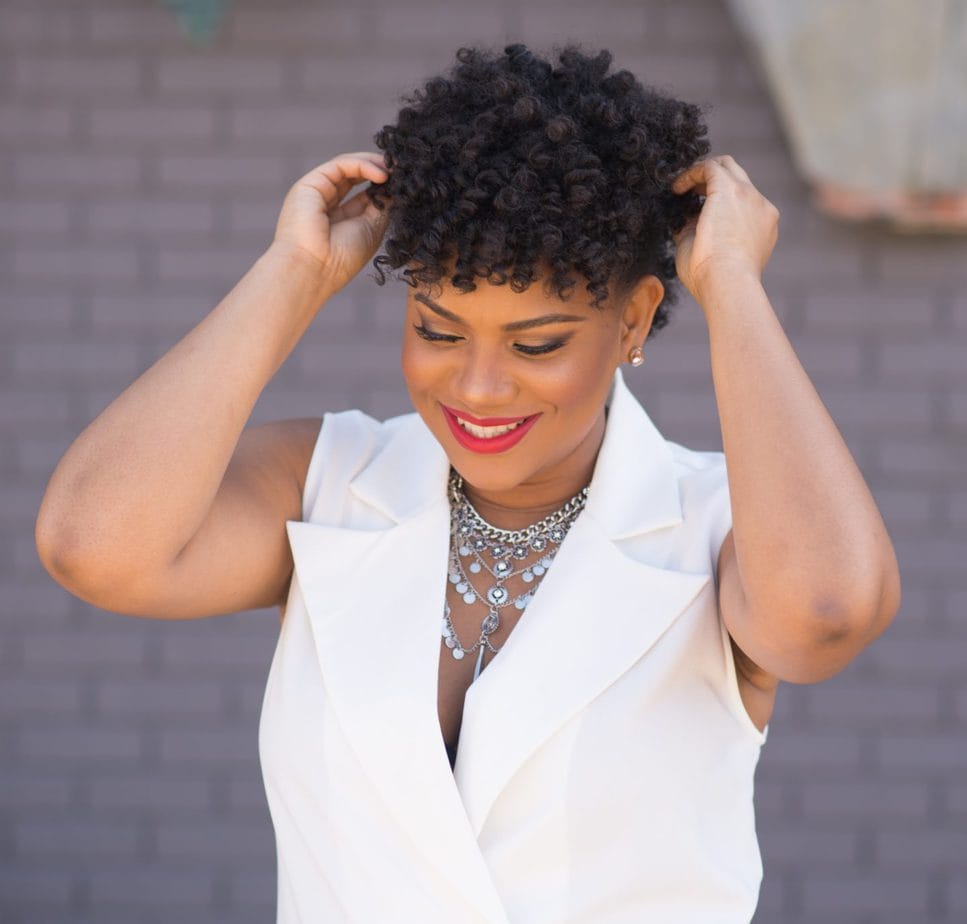 If you have been natural for a few years more than likely you have heard of the LOC method by now.  The famous styling method, coined by Alikay Naturals Founder and CEO Rochelle Graham has become super popular in the natural hair community.  
The LOC method, which stands for Liquid, Oil & Cream is used to seal moisture into the hair. Often cited by naturalistas as a staple in their regimen hair companies have also begun to use the LOC method to their advantage even creating products that align with the method.
However, if you are still a little lost on how to apply the LOC method to your natural hair regimen, click here to go over a few frequently asked questions. But first, let me break down what the LOC method really is.  
Understanding the LOC Method:
LOC is an acronym for Liquid. Oil & Cream.  It is a 3-step product application process used to seal moisture into the hair by layering products in acronym order.  The liquid product serves as a foundation for moisture.  Oil is used second during the process as a way to seal the moisture into the hair.  The 3rd and final step C, for cream, is used for styling and definition and can also be used to further seal moisture into the hair.
How to Master the LOC Method for Your Hair Texture: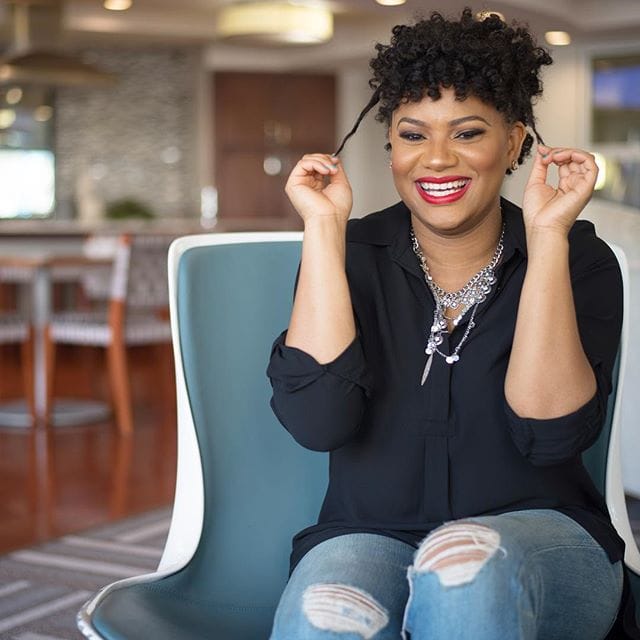 Step1:
Always make sure you start with a clean slate.  Clean hair translates to healthy hair and you want to make sure all prior product build up is removed before starting the LOC method.  Clarifying shampoos are best for ensuring the hair is thoroughly cleaned. Depending on your hair care regimen you only need to clarify 1 – 2 times a month.
Step 2:
Take an assessment of the type of products your hair respond the best towards.  Not all oils are equal and everyone is not a fan of coconut oil.  How does your hair react to heavy oils and butters? If your texture works better with lighter products gravitate towards something like avocado oil or almond oil.
However, if you are still finding your hair remains dry after using light oils you might want to experiment with something like a castor oil or heavier butter-base product.
Step 3:
Decide if all 3 steps are worth your time.  Some women even prefer to do the LCO method, which is liquid, cream then oil.  This method allows you to use the oil last as the final barrier and to ensure all water based products are sealed into the hair cuticle.
Personally, I can get away with just doing LO – Leave In Conditioner and Oil, but again take a personal assessment to determine what's right for you.
Products for the Liquid:
WATER! Water is your best friend.  This is always the first step and sets the foundation for moisturized hair.  You can choose to start here with freshly washed hair or by re-wetting dry hair with a water bottle.
Leave In Conditioner: Some people often state this as the first step in the LOC method but honestly I toggle back and forth between both. Start with water or leave in conditioner or do both! Moisture is the key thing we're going for in this step.
Products for Oils:
Carrier Oils: My top carrier oils for the LOC method include coconut oil, avocado oil, jojoba oil and castor oil. Try to refrain from using just essential oils as they are too light for the LOC method and will evaporate quickly. Essential oils are best used with a carrier oil as it "carries" the essential oil onto the hair and skin. 
Shea Butter: Although some do not consider shea butter an "oil" this is KEY when I use the LOC method.
Products for Creams:
Twisting Creams
Curl Enhancing Creams
Creams are the final step in the LOC method and are used to further seal moisture into the hair. This final layering product provides extra definition and hold for some naturals as the last step.
Currently, I'm loving the Curls Blueberry Bliss Twist & Shout Cream.  Filled with organic coconut oil, safflower oil, grapeseed oil, mango seed butter (which is one of my favorites), and organic shea butter, this cream works wonders for my twist outs and braid-outs.
How do you use the LOC method? Comment and let me know!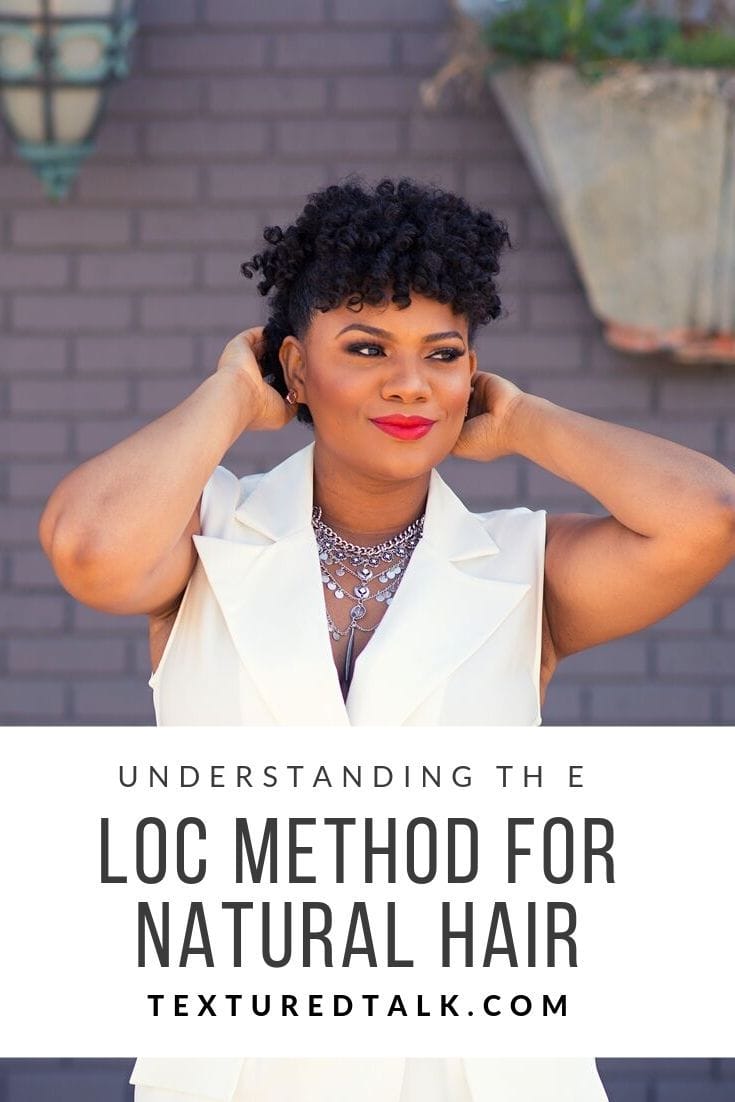 ---
Did you enjoy this article? Subscribe to never miss a post!
[mc4wp_form]
---