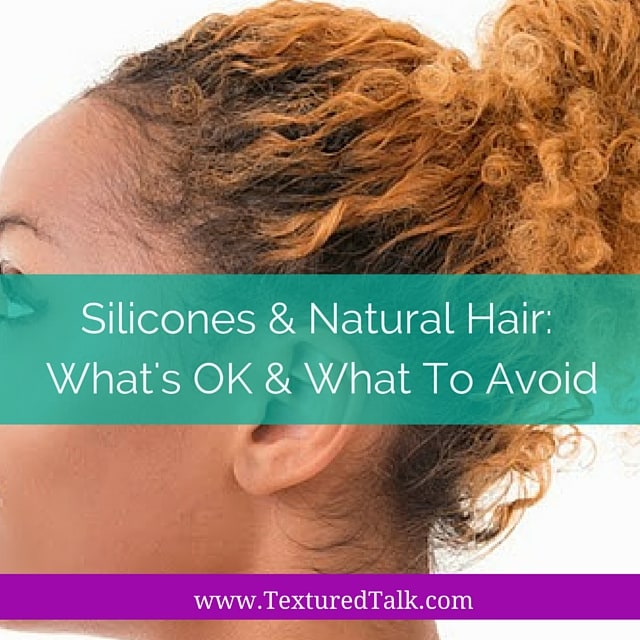 Almost every week I come across a new article discussing the dos and dont's of ingredients in hair products, what to use and what to avoid at all costs.  Silicones and natural hair is one of those article discussion topics.  Silicone is an ingredient that has received a bad reputation in the curly hair community, however; this key ingredient could actually work in your favor.  Commonly used in hair care products due to their ability to make the hair feel silky, smooth and provide amazing slip, this powerful ingredient is also found in some of my favorite brands.  In addition, they provide a light coating on the hair, which is another reason silicones are a main ingredient in the formulation heat protectants.  So, the key question to ask again is:  What's the problem?  
Silicones and Natural Hair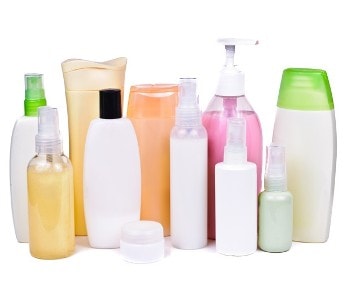 The main thing you should understand is the difference between water-soluble and water insoluble silicones.  Silicones, in general, are known to create product build up and stick to the hair, which is the primary reason it has a bad reputation.  Water-insoluble silicones require a deeper cleansing with sulfate containing or clarifying shampoos to remove the silicones from the hair after perpetual use.  To some women this may or may not be a big deal.  With water-insoluble silicones a clarifying shampoo is best to really open the hair cuticle and immensely cleanse the hair and scalp.
But, with water-soluble silicones rinsing the hair with water, milder shampoo options, or simply using a cleansing co-wash works just fine.  If you prefer the great slip and prefer to use silicone heavy products often, look for water-soluble silicone ingredients to reduce your risk for product build up.  Here is how to identify the difference between the two:
Examples of Water-Soluble Silicones:
The best way to identify these ingredients is to look for the key letters PEG or PPG.  Some common examples are:
Dimethicone copolyol
DEA PG-Propyl PEG/PPG-18/21 Dimethicone
Dimethicone PEG-8 Phosphate
Dimethicone-PG Diethylmonium Chloride
Hydrolyzed Silk PG-Propyl Methylsilanediol Crosspolymer
Hydrolyzed Wheat Protein Hydroxypropyl Polysiloxane
PEG/PPG-20/15 Dimethicone
Examples of Water-Insoluble Silicones
Dimethicone
Dimethiconol
Phenly Trimethicone
Amodimethicone
Cyclomethicone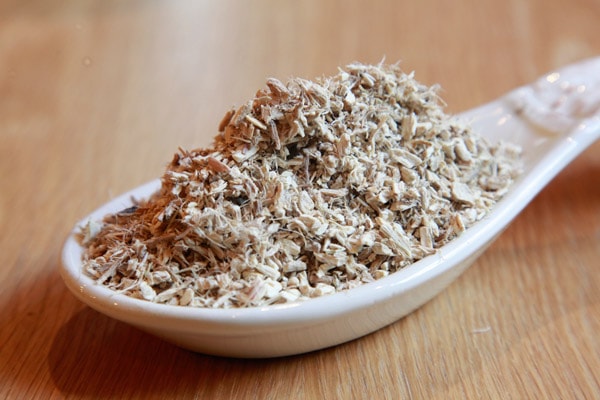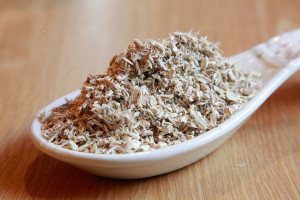 Honestly, my hair loves silicones and I do not shy away from them for several reasons.  #1 – Shampooing is part of my weekly regimen and cleaning my hair with a clarifying shampoo is part of my monthly regimen.  So, if I happen to run across a product with a water insoluble silicone product build up is not an issue.  And #2 – My hair type, 4b-4c, and texture needs a good slip for easier detangling and setting a nice twist out or braid-out.   Are you purely a natural ingredient type of person and don't want to use anything else?  Here are some all natural ingredients to look for that also provide the same benefits of silicone in terms of great slip and shine:
Marshmallow root
Slippery Elm
Aloevera Gel
Flax-seed Gel
What's your take? Do are you anti-silicone or not? Leave a comment and let me know!
---
Did you enjoy this article? Subscribe to never miss a post!
[mc4wp_form]
---
Photo Credit: www.PhysicalGraffitea.com