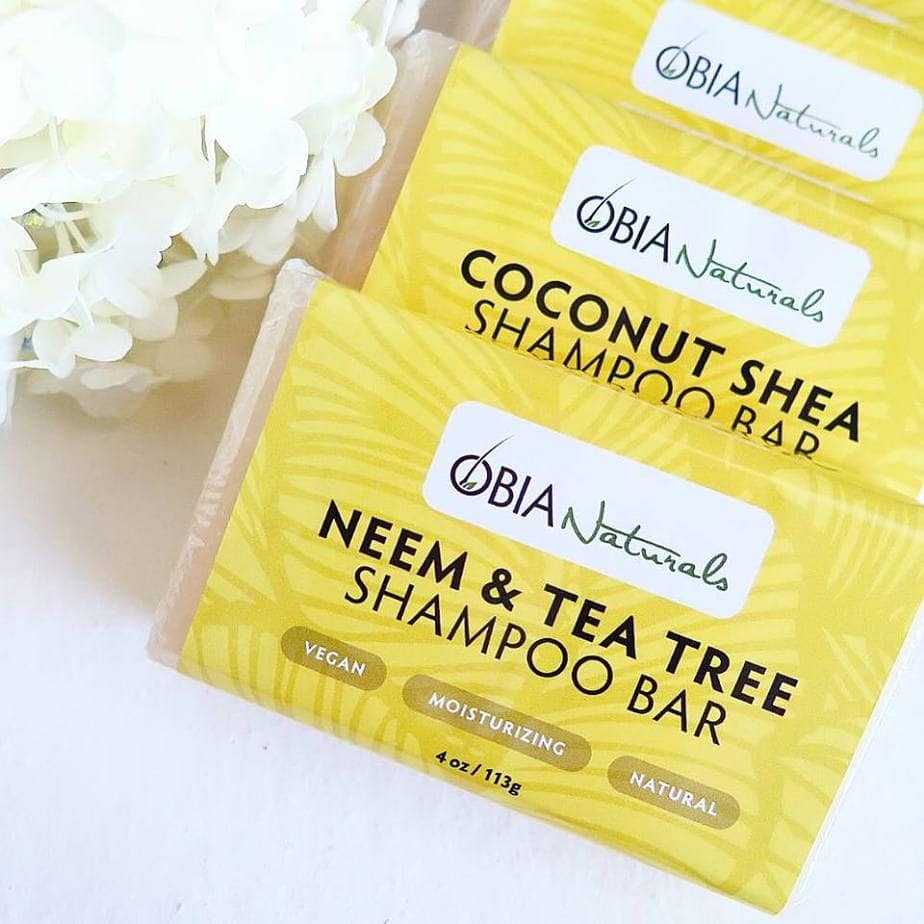 If you have been sleeping on shampoo bars I'm here to officially wake you up so you can get your life! If you have never even heard of a shampoo bar, don't worry, you are not the first person.
I'm often met with confusion when I ask a woman if she has ever used or know about shampoo bars.  Next, I proceed to explain all of the amazing benefits. Here are 3 reasons why shampoo bars are the best bang for your buck and for your hair.
3 Reasons To Use Shampoo Bars
Easy on Your Hair & Easy to Use On Anyone: Using a shampoo bar is a great way to gently cleanse the hair leaving it soft and moisturized. Shampoo bars also gently cleanse without stripping your hair and scalp of its natural oils. This is a huge factor considering moisture is the #1 problem for women with natural hair.
Shampoos bars are generally great for all hair types and textures.  It's not just a "natural hair thing".  People with all textures can greatly benefit from using a shampoo bar including men and women.  Honestly, I have my boyfriend hooked on them! If you two are ok with sharing, that's another way to save money in around the house.
Inexpensive & Long-lasting: Most shampoo bars can be purchased for around $10. Due to the shelf-life, you can get probably get at least 8-10 shampoo sessions if not more. The coolest thing about shampoo bars is it doesn't take much to actually clean your hair.
Chop the bar into individual squares and use one for each time you shampoo. Trust me, it will be enough for your entire head. Or simply rub the bar back and forth across your saturated hair a few times and that is all you need. No mess, no fuss.
Water Isn't Necessary, Good Ingredients Are: Why are shampoos bars so effective? Because the product removes excess water it allows the bar to be jam-packed full of great ingredients. When you think about it, you're already getting water from your shower when you are shampooing your hair.  The bars focus on the ingredients needed to get the job done. You will also be surprised at how easy it is to detangle your hair while using.
Bonus for the frequent traveler: the absence of water makes shampoos bars very TSA friendly. No more trying to find a travel size shampoo bottle for your next trip.
Shampoo Bars to Try:
Neem & Tea Tree Shampoo Bar: This invigorating shampoo soothes dry scalp and helps remove unwanted build-up while alleviating itching and flaking. This cleansing shampoo is excellent for dandruff and psoriasis of the scalp. Gently cleanse without stripping your hair and scalp of its natural oils. Suitable for sensitive skin and all hair textures.
Ingredients: Saponified Oils of Avocado, Palm, Castor bean; Vegetable Glycerin, Purified Water, Fragrance.
Coconut Shea Shampoo Bar: This intensely moisturizing shampoo will leave your hair soft, conditioned, and hydrated. Shea butter deeply moisturizes and repairs damage to hair and scalp, while coconut oil protects hair from heat and chemical damage.  Suitable for sensitive skin and all hair textures.
Ingredients: Saponified Oils of Coconut, Palm, Castor bean; Shea Butter, Vegetable Glycerin, Purified Water, Rosemary Essential Oil, Sorbitol, Fragrance.
Scalp Soothing Shampoo Bar: Enhanced with Peppermint and Tea Tree essential oils you will feel "Cool, Refreshing and Invigorating" sensations with the Hydratherma Naturals Shampoo bar.  Awesome for those suffering with an itchy/dry scalp. This handmade shampoo bar is certified to USDA Organic Standards and made with all natural ingredients.  It is formulated to cleanse thoroughly yet leave your hair healthy, soft, shiny and full of life.
Ingredients:  Saponified Organic Oils of Coconut*, Olive*, & Castor Oil*, Sunflower Oil*, Cocoa Butter, Rice Bran Oil, Peppermint Essential Oil, Aloe Juice*, Tea Tree Essential Oil, Vitamin E, Chlorella. *organic ingredients. Paraben Free-Detergent Free-Petrolatum Free-Silicone Free-Mineral Oil Free-Preservative Free-Sulfate Free-Cruelty Free-Non Stripping-PH Balanced-Long Lasting-Color Safe-100% Pure Essential Oils Used-Great for Travel.
Great Shampoo Bar Alternative:
African Black Soap: African black soap another great "bar" that can be used to shampoo and cleanse your hair. Known for it's skin healing properties to help fight things like eczema and psoriasis, women have been using African Black Soap to shampoo their hair for years. I've also personally tried and it left my hair EXTREMELY soft.
However, following up with an intensive moisturizing conditioner is heavily advised. You can find African Black Soap here on amazon.
Have you used a shampoo bar before? Comment and let me know!
---
Did you enjoy this article? Subscribe to never miss a post!
[mc4wp_form]
---