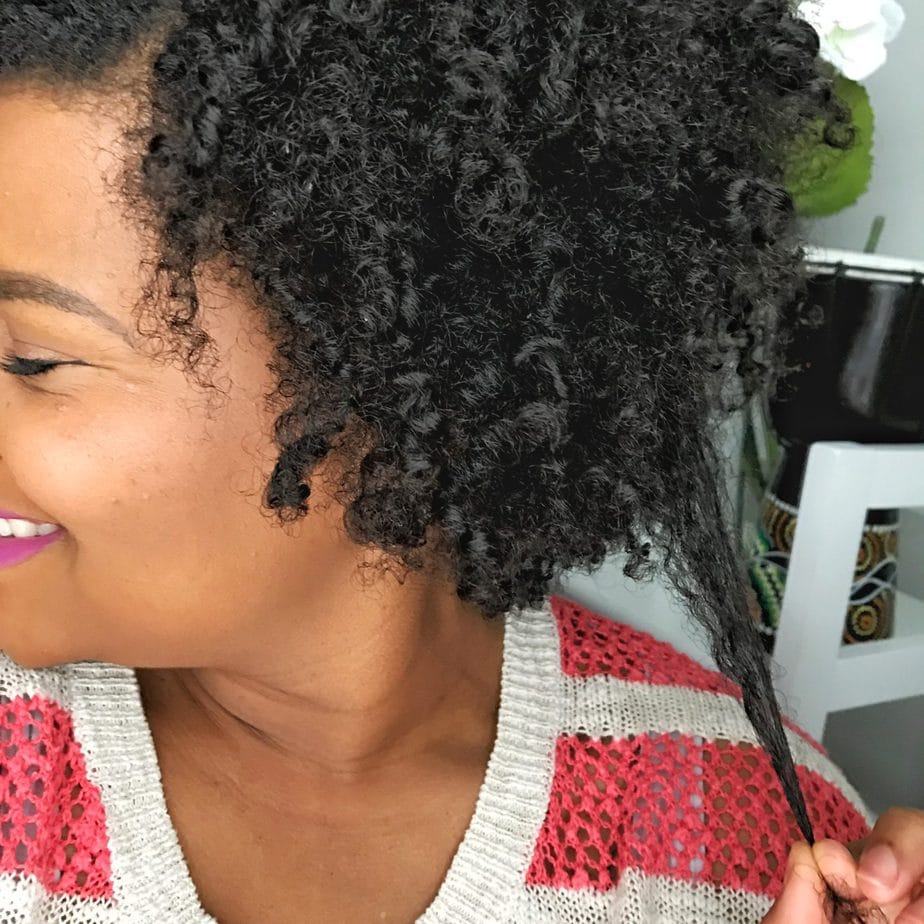 Well, here we are. It is officially December of 2016 and I've made it an entire year abstaining from heat styling my natural hair. If you would have asked me last year if I thought this was possible I for sure would have laughed in your face! I have always loved a good blowout for as long as I can remember. I still reminisce about the days of getting a fresh press with the hot comb on the stove. Yes, I took it way back. But that goes to show you how much I really enjoyed wearing my straight hair.  2016 was a definitely a challenge but after my experience with heat damage, I was more determined than ever to go on this journey. Here's how I survived a year of no heat on my natural hair and a few revelations along the way.
First Step: I found a natural hair stylist and set a plan for the year 
In January I visited Huetiful Salon DFW in Arlington cut off my heat damaged ends and start anew. I laid out my intentions with my stylist Tanya and let her know my plans for the year ahead.  She was happy to help and we created a plan. Every 3 months (each season) I came in to get a shampoo, deep conditioning treatment with steam,  a trim and style. My styles of choice were braid-outs and twist outs.  Because trims are necessary to growing and retaining length this was the only time I put direct heat on my hair. However, she was very adamant about blowing my hair out on low heat just to trim. She did not flat iron to trim.
Natural Hair Regimen for The Year
When I was not visiting the hair salon for my routine trims I implemented a strict regimen to be sure 1) My hair didn't become extremely dry and 2) to make sure I was doing everything in my power to maintain length. Every week my regimen included shampooing and deep conditioning like clock-work. Depending on my schedule for the week, I would prep my hair for a braid out or twist out with a heavy cream product.
Every week: Shampooing, Deep Condition & Style
Every other week: Deep condition with protein conditioners.
Every 3 months: Routine trim at hair salon
How I Kept My Hair Moisturized Every Day:

Used a daily moisturizing product: #1 and hands down go-to product – Hydratherma Naturals Daily Growth Moisturizing Lotion.
Used an easy DIY moisturizing spray: I never go a day without putting some type of moisture on my hair. So on the days when I didn't need to restyle my hair and it was in a high puff or pulled back, I used the DIY spray below.
1 plastic spray bottle.
2 cups of water.
1 cup of aloe vera juice.
2  tablespoons of your favorite oil (My choice – Avocado oil)
If you don't want to make your own spray also check out these below:
Obia Naturals Curl Hydration Spray   Naturally Smitten Cul Delight Mist  Hydratherma Naturals Follicle Mist
Slept on a satin pillowcase: I've slept on a satin pillow case for the past 5 years and I pretty much can't live my life without it.
Drank more water: Water is essential to life as well all know. If you're dehydrated that will for sure show signs in your skin and hair.
New Products I Discovered This Year:
Alikay Naturals Moisturizing Black Soap Shampoo: I fell in love with black soap for my skin this year so of course I also fell in love with black soap shampoo. This sulfate free shampoo cleans and moisturizes at the same time. Made from natural Raw Black Soap it gets down deep into the scalp to remove gunk and buildup.
Camille Rose Naturals Sweet Ginger Cleanse Rinse:  Just when I thought I couldn't love Camille Rose Naturals anymore, I tried the Sweet Ginger Cleansing Rinse. This shampoo just gets it right every time. My hair always feels clean and most of all this cleanser did not make my hair feel dry before applying conditioner. The moisturizing water base is infused with sweet ginger root and lemon extracts for an enlivening, aromatic cleansing experience.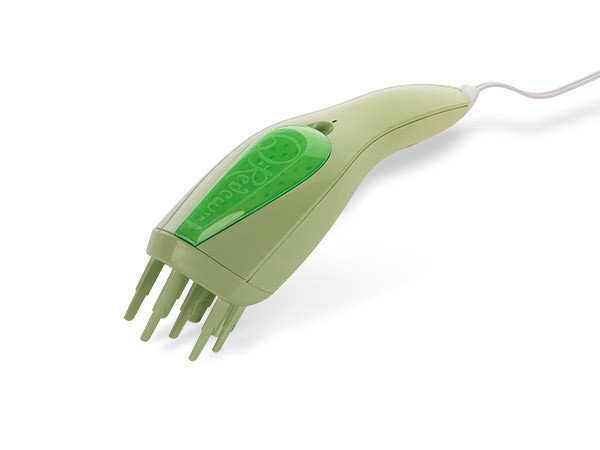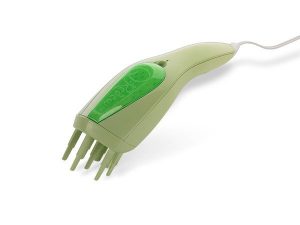 Q-Redew Handheld Steamer – OMG this thing here has been a true life saver! I'm so sad I discovered it this month in December at the end of my no heat challenge but I will most certainly be using this baby in 2017.  The Q-Redew is a unique, convenient hand-held hair steamer specifically designed to help you quickly and naturally rejuvenate, enhance, hydrate, add moisture, detangle, stretch the hair, and more. In just minutes, the Q-Redew can infuse the right amount of steam to safely manipulate the hair.
No Heat Styles I Wore This Year:
Earlier this year I published 4 Ways to Stretch Your Hair Without Heat. My styling options started off creative in the beginning of the year. I tried a cute twisted updo, in February. But by May, I was pretty much settled into my go to styles.
Protective Styles – Wigs & Clip-Ins! These will always be my favorite protective style for a few reason. First, I love how easy they are to install. In less than 20 mins I can have a completely new look. Secondly, I love the option of being able to fully wash and condition my hair when needed vs. a traditional sew-in weave or box braids. Some days I want to feel like Beyonce and some days I just want to touch my scalp.
Pictured below:
Perm Rods Fro-hawk – I didn't wear perm rods much this year, mainly because I was too busy to install them. But, the few times I did wear perm rods I tried this new fro-hawk style that I fell in love with.
Braid-outs – Braid-outs have been my number one go-to for a while. I prefer braid-outs over twist-outs because it gives more definition. Braid-outs also lasts longer than my regular twists.
Low Manipulation, Low Maintenance Styles – High puffs and pin backs definitely won this year while abstaining from heat. These styles I wore the most.
Wash & Gos – Ok, so this worked for about 2 days. I've never been a huge fan of wash and gos but I can say 2016 was the first year I successfully achieved this style because my curls were so defined. The product that worked best for my wash and go was the Wonder Curl Get Set Hair Jelly paired with the Get Slick Hair Smoothie.
Also Read: 5 Steps to Overcome Heat Damage to Natural Hair
What didn't work for me
Laziness – For about a stretch of two months, there was a time period I wore the same tuck and roll style every day. All I did was wash, condition, seal the moisture and roll my hair into this pin back every day. What I also did was pack on edge control every single day for about 6 weeks. NOT good. My edges began to thin (just a little) and over time my hair became extremely tangled. Now, I knew better but I was being a lazy natural and end the end I paid for it. Instead of packing on edge control every day, I started to wear my fro more and embrace my texture as my hair got longer.
Final Year End Results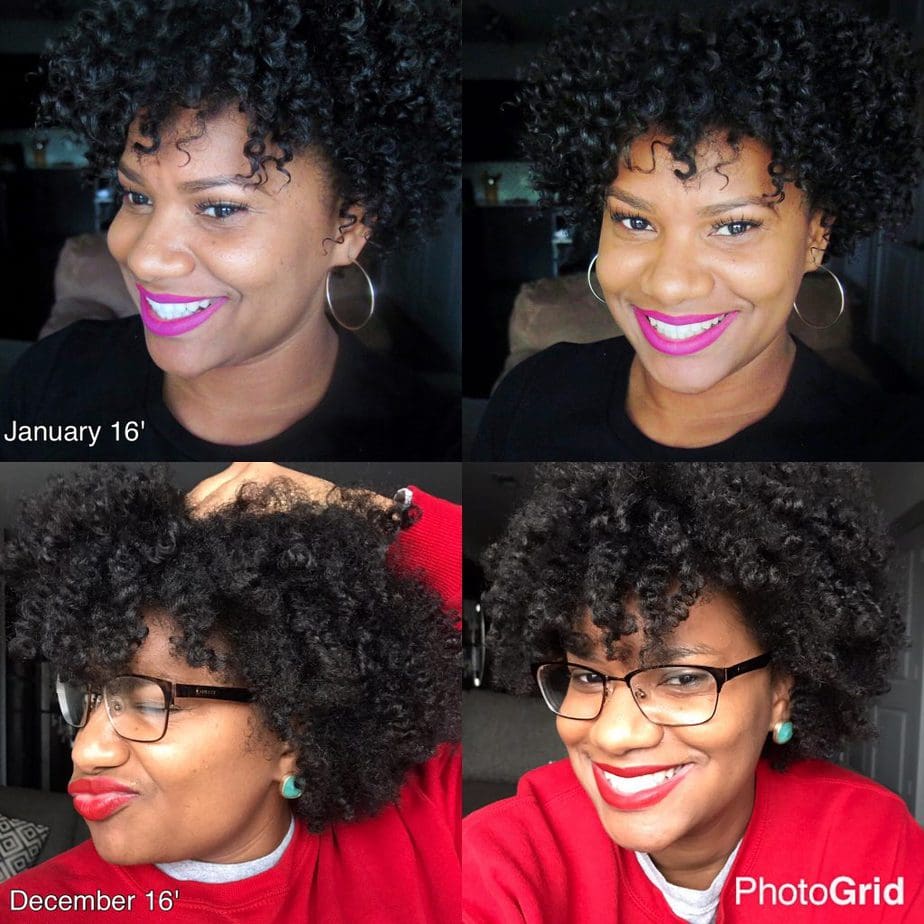 I revisited Huetiful Salon DFW for the 4th time this year to end the year-long challenge and here are the final results! What I loved most is my stylist Tanya walked me through each step. She let me know how much she was going to trim and even asked what temperature setting I wanted for the flat iron. I don't think I've EVER had a stylist ask me that. Overall, I'm in love. My straight hair is also the most healthy I've ever seen.
I truly encourage any woman thinking about going on a year long journey to give it a try. While it may seem impossible, it's not as hard as you think. Got questions? Leave a comment and let me know!
---
Did you enjoy this article? Subscribe to never miss a post!
[mc4wp_form]