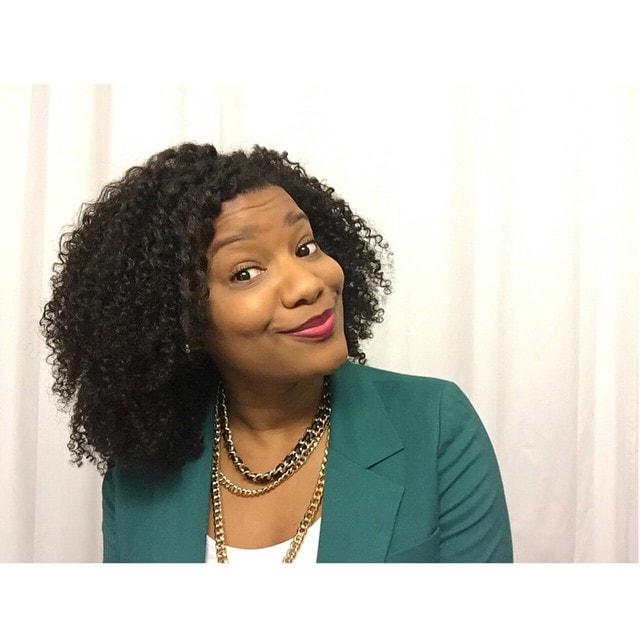 I have a new-found love this winter…and it's my new hair! Yes, I am a natural girl and I love my natural curls but every so often you need to switch things up and try something different.  One hair goal I set for myself in 2015 is continuing to focus on low manipulation so I figured a protective style was the best way to go.  I've already posted a few pics on Instagram, so my official of the review is finally here!
I purchased the ONYC Tight Kinky Curly 3c-4a hair about 2 weeks ago and so far so good!  There are several things I forgot to cover in the video (Sorry! Recording videos is not as easy as it looks 🙂 ) so below is an overview of the video including the points I missed.
I have 2 bundles of the Tight Kinky Curly 3c-4a hair, 16″ & 14″.  I did not use the full 2 bundles, but I still recommend purchasing both because head sizes vary.
Installed as a u-part wig with wig clips, which allows me to wash & deep condition my hair on a weekly basis.
Hair comes in natural black, the color I have, but you can also dye the hair.
HIGHLY advise sealing the wefts with a weft sealer. DO NOT SKIP THIS STEP.
Kinky Curly hair is very high maintenance and needs daily moisture and attention.  I twist every 2 days and co wash every 2-3 days as well.
Hair doesn't need a ton of highly expensive products to maintain curls. My go-to staple products for this hair is Organix Nourshing Coconut Milk Shampoo & Conditioner, Eco-Styler Gel & Argan Oil.
See the full video review below.
Leave a comment below if you have any other questions!