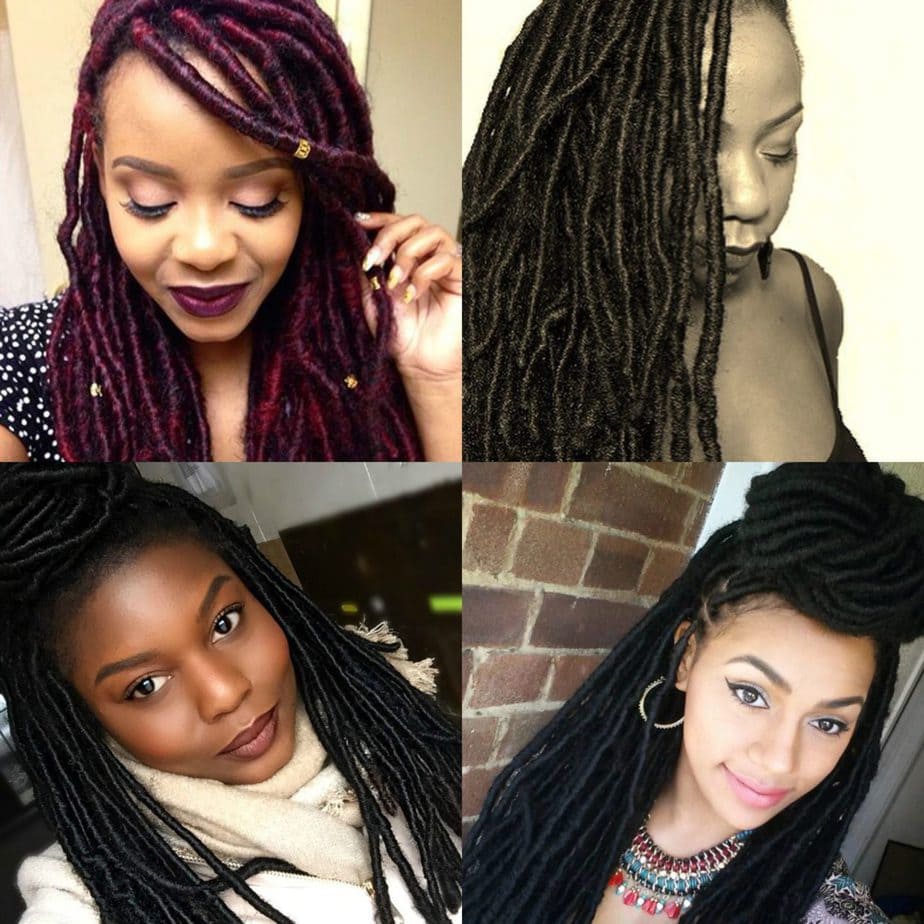 Over the past few months I have become totally obsessed with faux locs.  I am not exactly sure when the faux locs craze started but I am loving every moment!  Also, the installations have become so great, I sometimes can not tell the difference between real and fake, "faux" locs.  Since I figured I wasn't alone with my obsession, I created the ultimate faux locs tutorial list so you are well-informed and know exactly how to install this protective style while also maintaining healthy hair underneath.  From prep, to installation to take-down…all of these amazing beauty vloggers have you covered.  Let's dive right in!
1. Yolanda Renee (@Etgblogmag) – Complete Hair Care & Installation
Up first is of course blogger boo Yolanda Renee.  If you are reading this post it is because you are interested in faux locs and if you have not come across her tutorial by now then you have been living under a rock.  As always her videos are super informative.  Yolanda provides great tips for how to prep your real hair before installing to reduce breakage and how to keep your hair moisturized during the process.
2.  Sarah Pierre Spaddy (@sarahpierre) – No Burning the Ends Method
Next, will the real locs please stand up?! No seriously, I would not have known these were faux locs if I saw Sarah on the street.  I really like this tutorial because it is also very detailed and definitely one of the most natural looking faux locs I've seen to date. She chose not to burn the ends of her faux locs and decided to palm roll the ends instead.  Either way the look is fab!
3. Toni Daley  (@tonidaley) Fast & Easy Crochet Installation Method
Third on the list is Toni Daley.  I had to include this tutorial because I really enjoyed her crochet/faux loc option as an easier method to installing.  The best part is, it took Toni only 8 HOURS to complete her install compared to several days in other tutorials.  AMAZING!
4. Davina, (@The London Curls),  Take Down & Removing Product Build Up
A faux locs tutorial list would not be complete if I didn't include how to actually remove the locs from your hair.  In this step by step with Davina she talks about using apple cider vinegar to clarify and breakdown the product build up that has occurred over weeks.  You will also see shes's using coconut oil to pre-poo once the locs are removed.  What amazed me even more was her decision to never get this style again.   Read The Truth About My Faux Locs on her blog.
Have you tried Faux Locs? Leave a comment and let me know!
---
Did you enjoy this article? Subscribe to never miss a post!