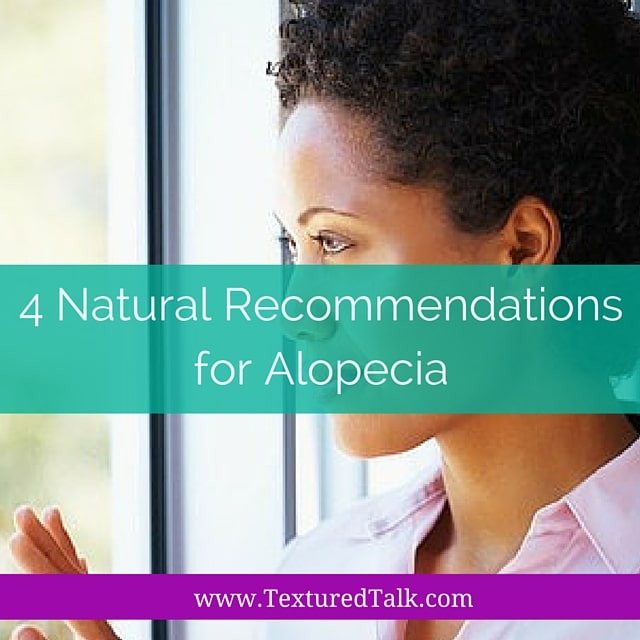 Last week I started a new Q&A section of the blog entitled #ASKCHAR in hopes these questions and answers will help someone else stumbling upon this post.  As I mentioned before I LOVE when people ask me questions and secretly other bloggers do too! So, do not be too shy to ask.  This week's question is all about tips for alopecia, besides rogaine.
DISCLAIMER: All "advice" is the expressed opinion of "Charlene" and is not intended to be a substitution for the care of a licensed cosmetologist, dermatologist or any other licensed professional.
Question:
Hi! My hair has always been healthy. I was diagnosed with Alopecia Areata (due to stress, advised to stop stressing) a few years back.  They recommended Rogaine.  I used it for a while, then stopped when I looked up the ingredients and the effects long term.  My hair in my crown is growing in slowly, still some small patches and my edges are struggling. I struggle with dry and itchy scalp. My goal is to grow my natural hair. I wear protective styles such as weaves because my crown is too thin and I'm embarrassed about my edges.  Is there anything you can recommend or have heard about?
My Response
Thank you very much for reaching out to me and for trusting me with your personal story. I really appreciate that.  Since I'm not a medical professional of course you know my recommendations can't promise results, but I've done a little research for you that I think might help.  I'm not sure which form of alopecia you have, although it sounds like you have Central Centrifungal Ciciatrical Alopecia (CCCA) from your question, and due to that results may vary as well. Let me know if you've heard of these natural recommendations for alopecia before. Other women seem to have had success with these options.
1. African Black Soap to cleanse the hair due its abilities to reduce inflammations, skin irritations, dry patches and red areas. Your hair may or may not respond well to the soap, but as always conditioning and deep conditioning afterwards is a must.
2. Scalp massage for 5 minutes, 2 times a day with the following oils:
Peppermint Oil – One of the many essential oils that helps stimulate hair growth
3. Keep hair moisturized underneath your weaves. This could be through using something as simple as a spray bottle with water and leave in conditioner.  Also make sure you are allowing your hair and scalp to breathe, again shampooing and deep conditioning regularly.
4. B-Complex Vitamins/Biotin Pills – Biotin, which I'm sure you already know helps to thicken the hair in addition to other benefits. I've heard great success stories with women who have used Hairfinity in addition to the scalp massages with pumpkin and peppermint oil.
I really hope I was able to help and possibly provide new information you had not heard of before. Here are some other professional written articles about all forms of alopecia for suggested reading if you haven't come across these either.
Also one last thing…here is a video of a woman talking about her experience after using pumpkin oil daily for scalp massages and Hairfinity.
Feel free to let me know if you have any other questions. Thanks again for reaching out to me.
---
What other natural recommendations for alopecia have you heard about? Leave a comment below to let myself and others know!
---
Did you enjoy this article? Subscribe to never miss a post!
[mc4wp_form]
---