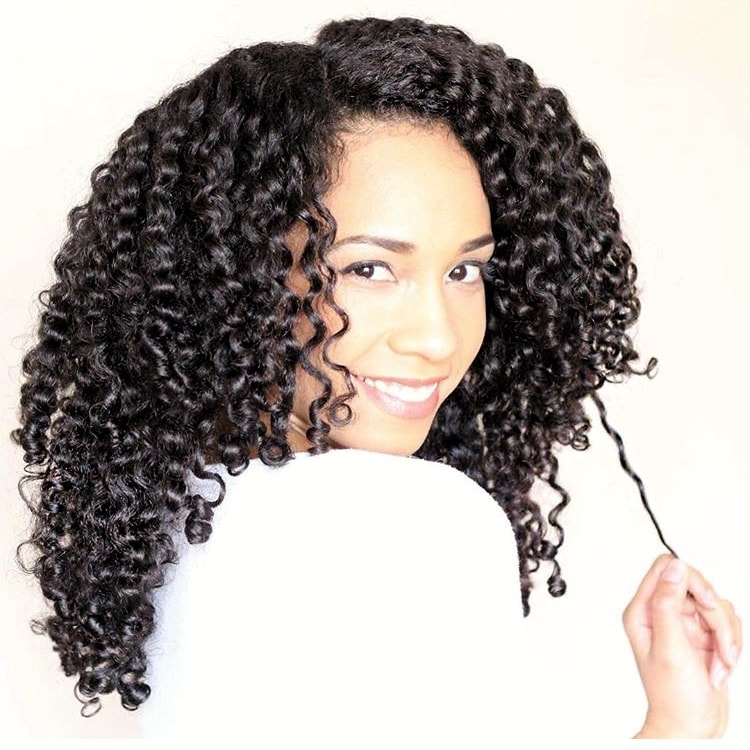 Photo Credit: @Amberjanielle
There is nothing better than a summer day where your skin is bronzed and of course your hair is blowing in the wind, wild and free. Well actually, there is something better. A super popping wash and go!
What I love about a summer wash and go is the reduced drying time for your hair. Your air dry time is cut in half and you can toss that diffuser back in your bathroom drawer. (Air dry is best anyways).
I wasn't always a wash and go fan, but I'm starting to appreciate this style more and more as I continue my natural hair journey. Here are 5 products to get your summer wash and go popping.
Summer Wash & Go Products for Best Results
1. Curls Blueberry Bliss Curl Control Jelly
I have yet the meet a person who doesn't like the smell of blueberries. A lot of naturalistas were introduced to the Curls Blueberry Bliss line through their super famous Blueberry Bliss Curl Control paste a few years ago.
Now Curls has a complete line of blueberry filled products which all pretty amazing. The Curls Blueberry Bliss Curl Control Jelly is formulated with organic blueberry extract, and raw castor oil to define, defrizz and hold your curls in place.
2. Wonder Curl Get Set Hair Jelly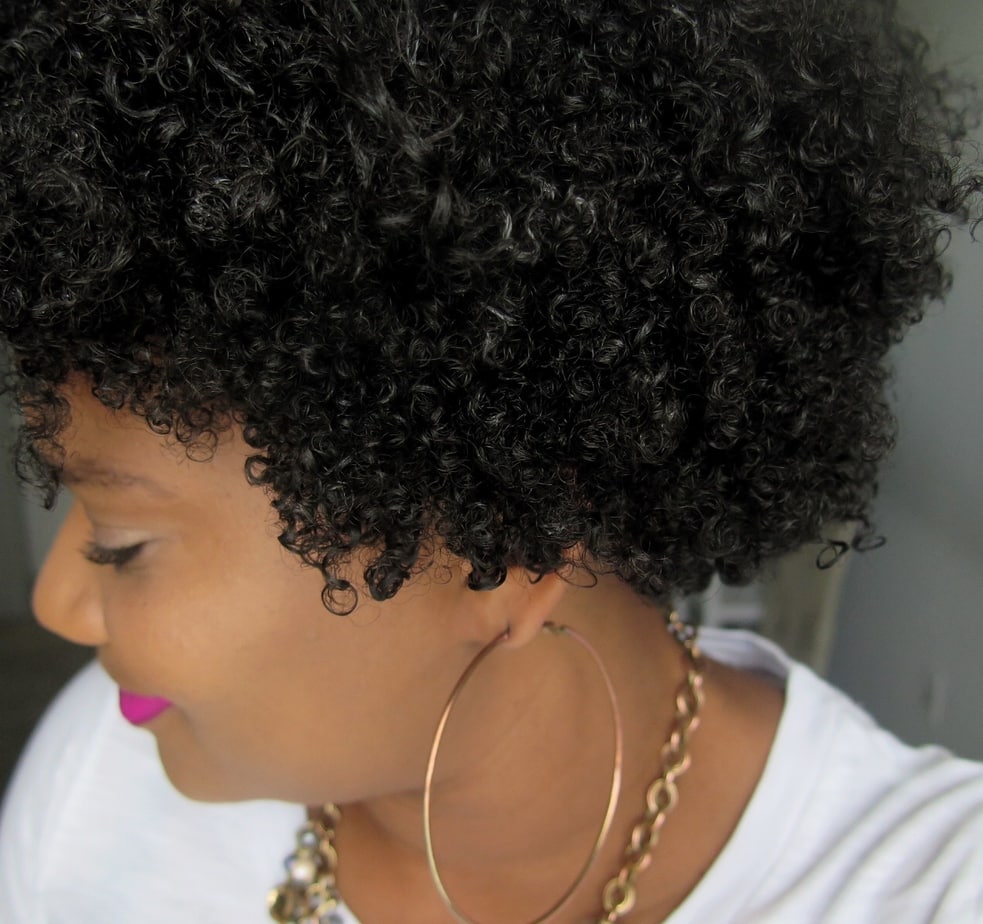 My previous review on Wonder Curl proved first hand to me that this product is AMAZING. I've also seen it work for so many hair textures and types. Loose, wavy, kinky, coily, almost every hair type looks amazing after using the Wonder Curl Get Set Hair Jelly or their Curl Control Lotion.
Wonder Curl is known for having amazing ingredients and this product does not dissappoint. It's loaded with pro-vitamin B5 (panthenol) to strengthen your hair and it keeps your coils looking fresh and fabulous all day, according to their website.
But as you can see in the photo above my results were indeed amazing.
3. Obia Naturals Curl Enhancing Custard
Whenever I'm making a list of favorite products Obia Naturals always makes the cut some way. Previously I've talked a lot about the Obia Naturals Curl Moisture Cream and Babassu Deep Conditioner. Today it's all about the Curl Enhancing Custard.
Not only can you use this product for wash and gos but I've used it for perm rod sets, twist-outs and as a soft hold for edge control. Talk about bang for your buck right? See this tutorial below on how Melshary Love-Arias liked the Curl Enhancing Custard for her wash and go.
The video below is 4th day hair for Melshary!
4. Hydratherma Naturals Aloe Curl Enhancing Cream
If you are not a huge fan of gel, you will absolutely love this styling product. This multipurpose cream will give your curls hold without weighing the hair down.
Personally, my texture prefers gels over creams by what I love about Hydratherma is the intense moisturizing effect all of their products have. As with a lot of curl enhancing products you do not need to use this daily. It's also multi-purposeful for bantu-knots, braid outs, twist-outs etc.
5. TreLuxe Hi Definition Styling Gel
The ultimate frizz fighter with medium hold-to-high hold. If you're looking for something to really set those curls for long lasting definition this is the TreLuxe Hi Definition Styling Gel is for you.
The moisture and nutrient-rich purée is infused with avocado, sage, and honey extracts, and is specifically formulated to provide enhanced curl definition.
What's your favorite summer wash and go product? Comment and let me know!