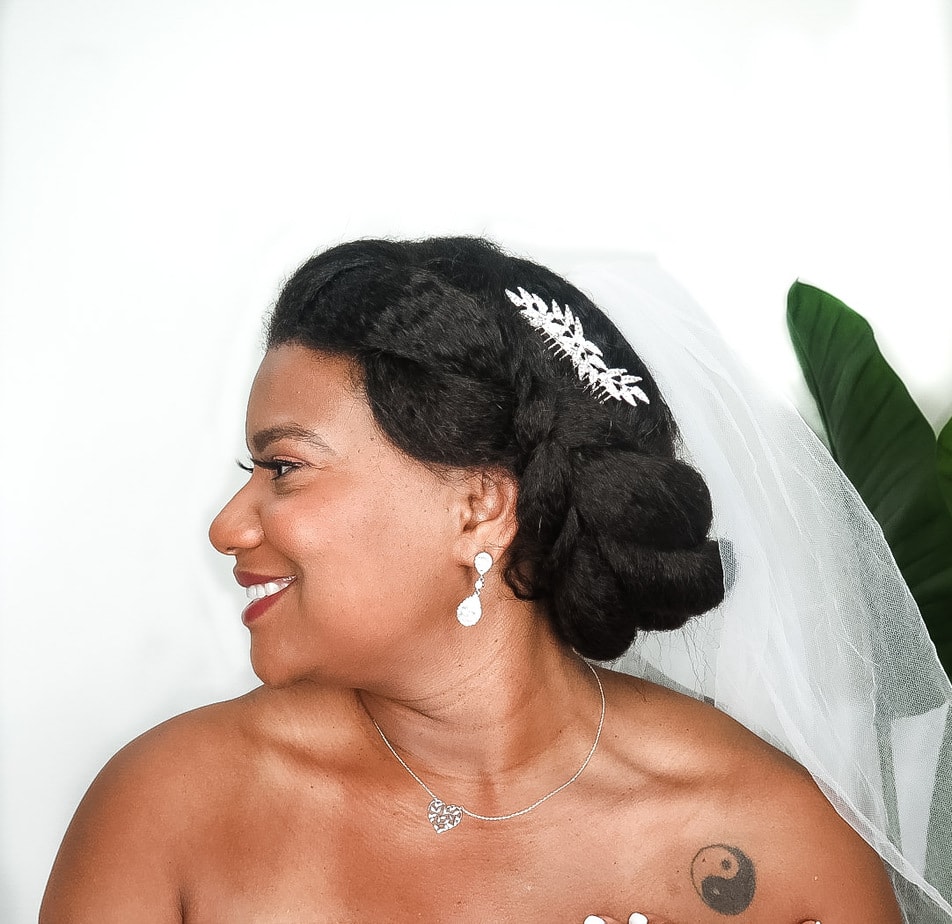 You guys! I'm officially 2 months from my wedding and time is flying by! This should come as no surprise but the first thing I immediately thought about after getting engaged was wedding hair. (Duh!)
If you are a bride to be like me, the other thing top of mind is how can I save money?! For hair, I know I want some type of natural style and I've just about nailed which style I'm going to select.  
So today, I'm going to help you with 3 DIY natural bridal hairstyles you can do on your own to save money with KinkyCurlyYaki.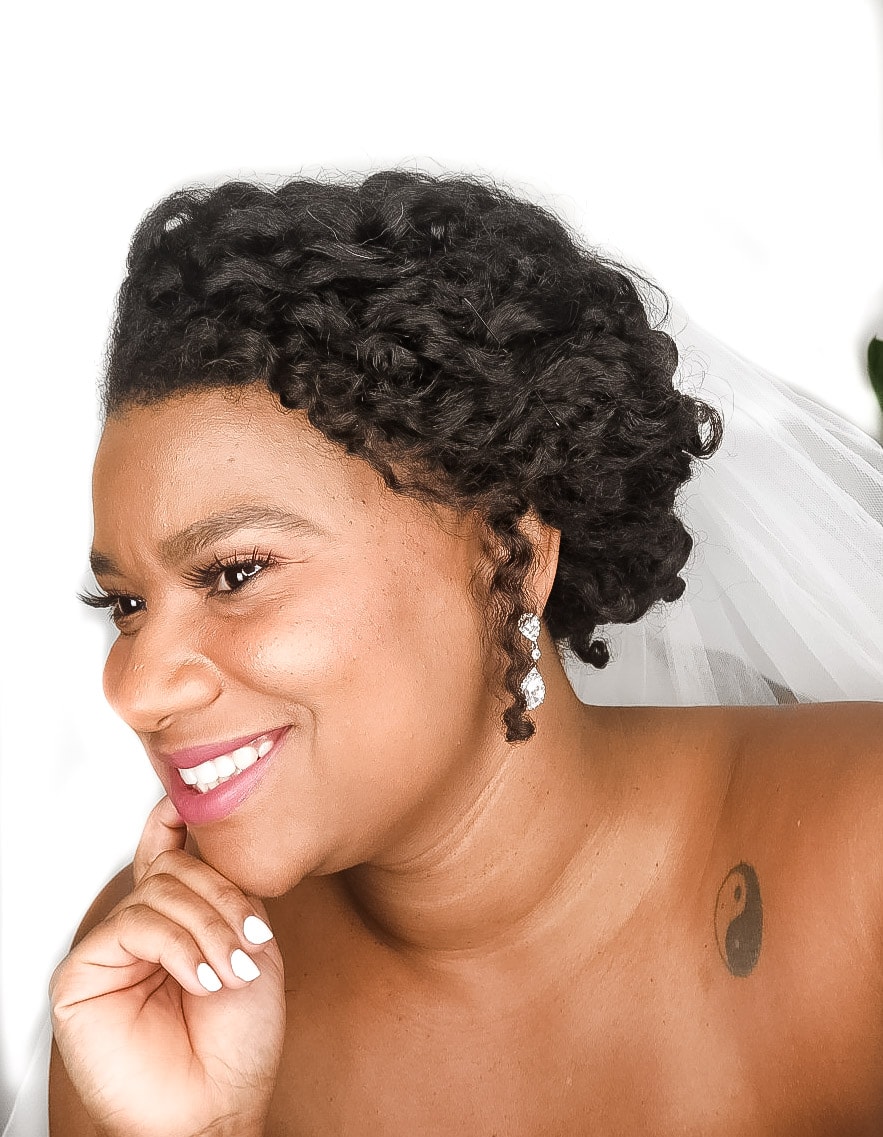 Also Read: PROTECTIVE STYLING: HOW TO CHOOSE A WIG FOR NATURAL HAIR
I've been wearing KinkyCurlyYaki Clip-Ins for going on 4 years now and I'm obsessed! I've worn everything from curly clip-ins, straight clip-ins, and their wigs. For this collaboration, I'm wearing the 16" inch My Straight Coarse clip ins.
This hair mimics my natural hair in a blown-out state and matches perfectly. Also, it is easy to straighten and curl, which perfect for a wedding day so you can have options.
Check out the video below and leave a comment to let me know what you think!
Total cost of this style for you: $149 for the clip ins. Also, use code "TEXTUREDTALK" to save a few coins. 🙂
This may or may not be less than what you planned to pay a professional stylist on your big day but anyway you can save costs is a positive in my book!
These styles are also cost-effective options for bridesmaids hair if you are looking for a consistent natural bridal hairstyle for everyone in the wedding party.
Trust me, the last thing you want to do is be that bride asking everyone to pay for a full sew-in weave on your big day. Don't be that girl!
Also Read: 3 TIPS TO FIND THE PERFECT BRIDESMAIDS GIFTS
Style #1: Double Halo Twist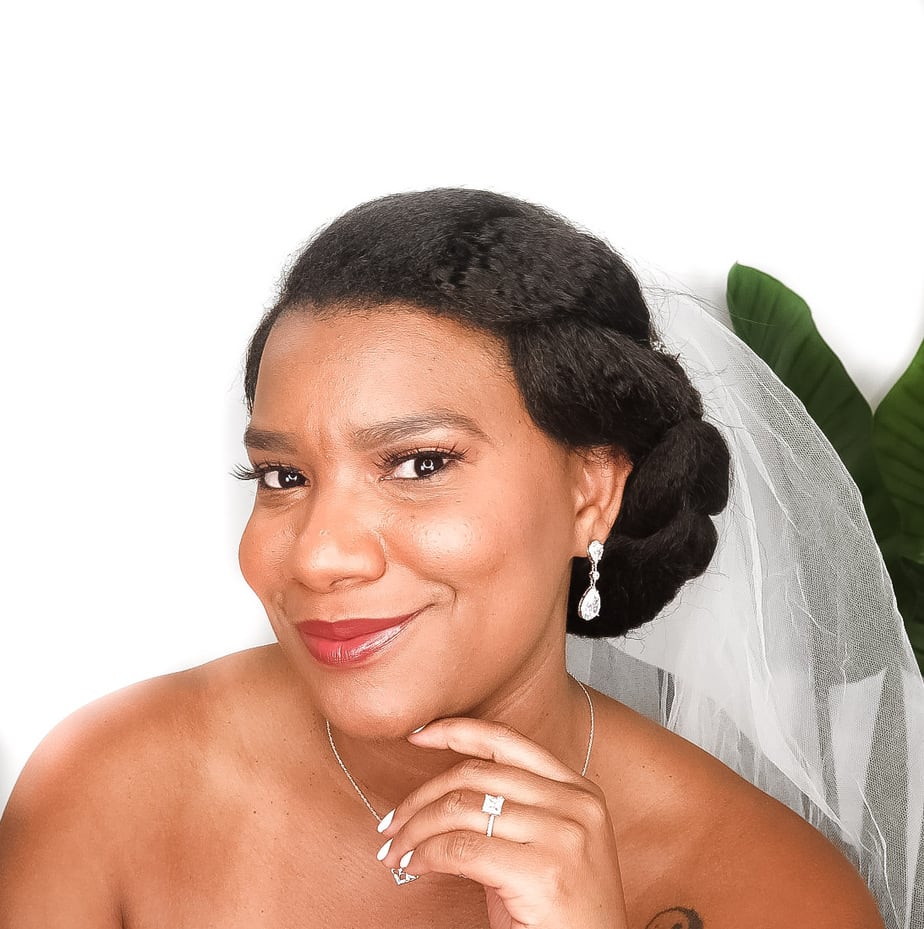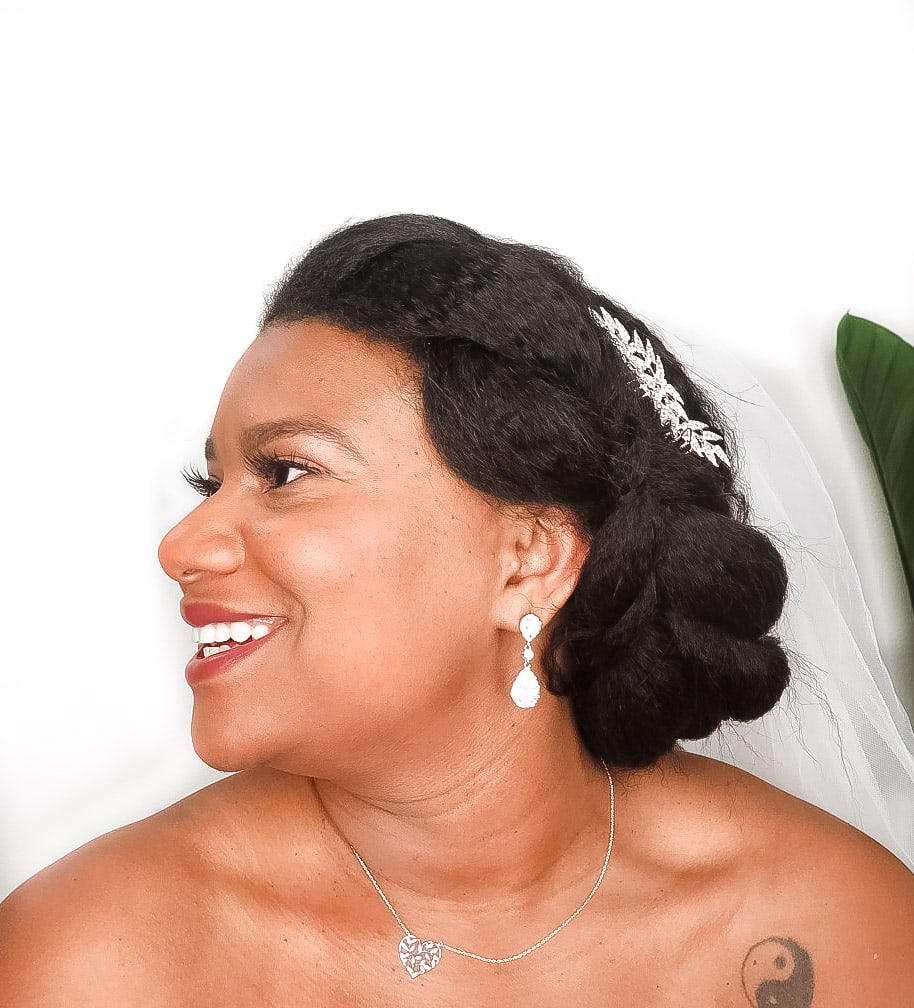 Style #2: Soft Curls With Low Curly Bun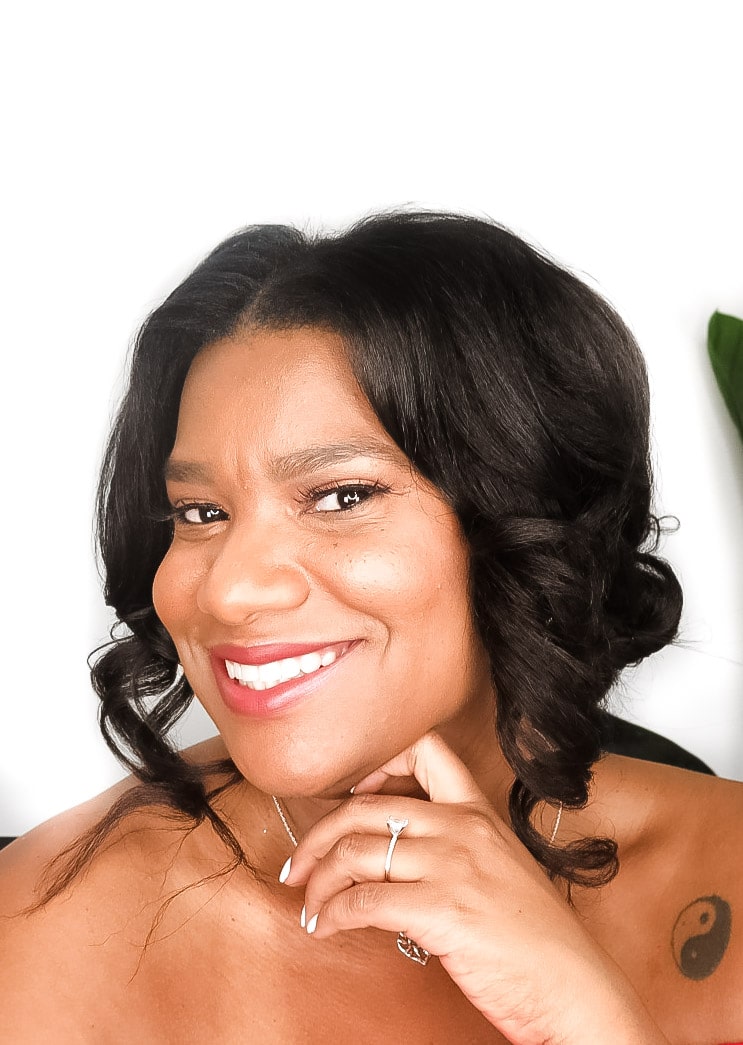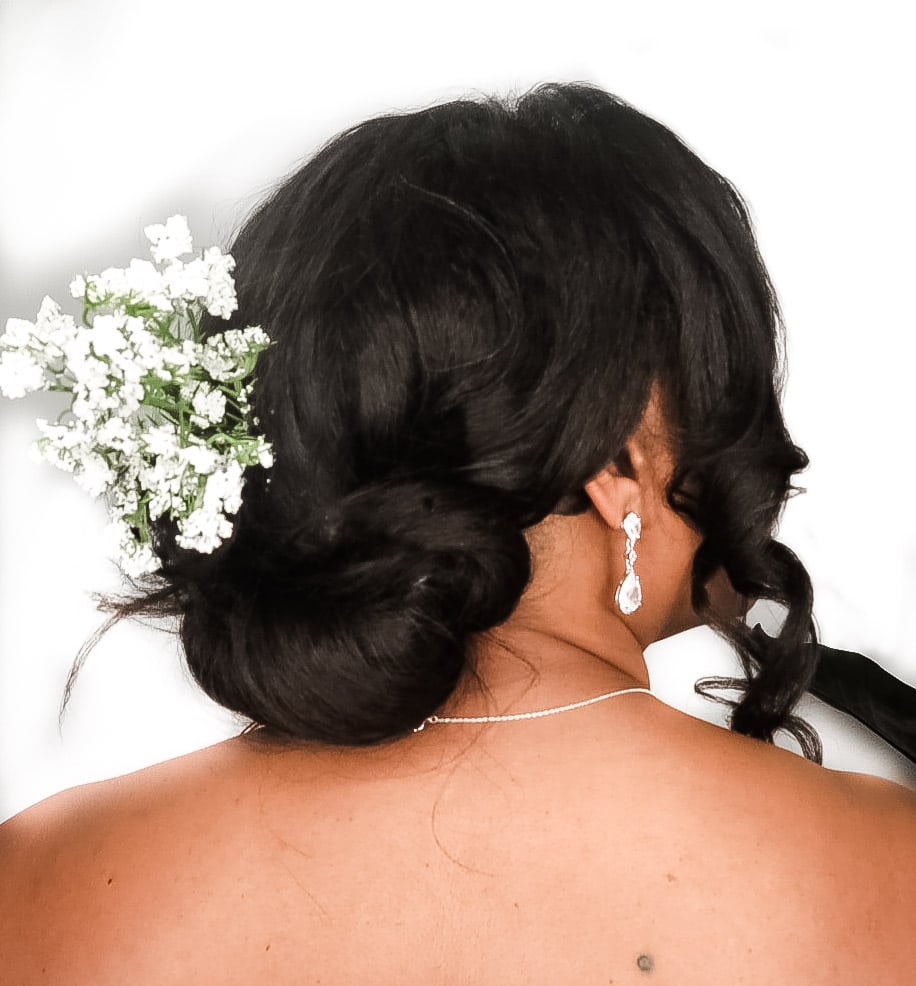 Style #3: Side Swept Twist Out Curls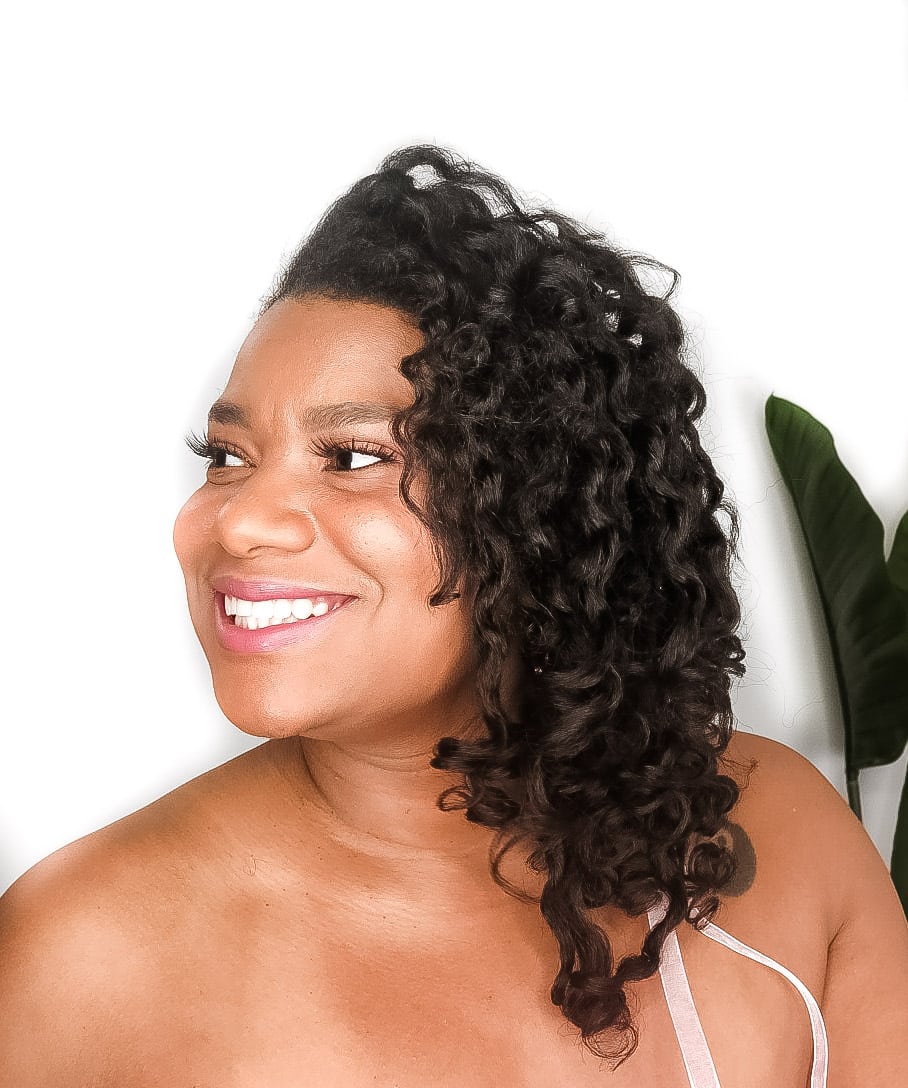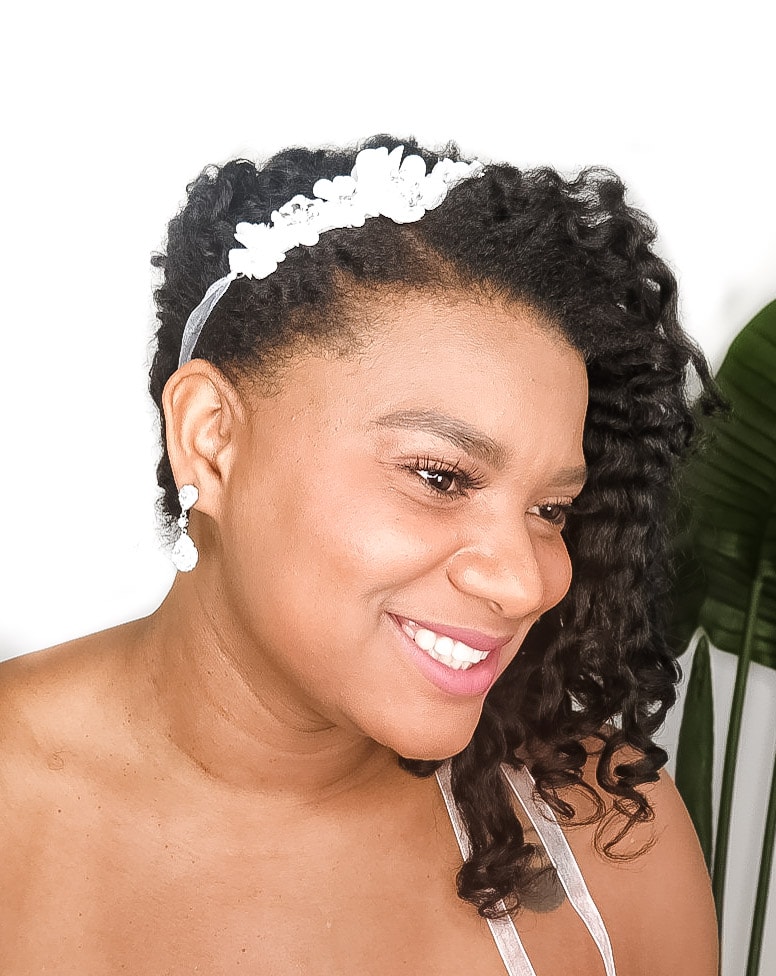 Benefits of using KinkyCurlyYaki for your natural bridal hairstyles:
Variety of textures: KinkyCurlyYaki carries everything from straight sleek hair to the tightest curl to match a wide range of natural hair textures.
Low Luster: Hate wearing super shiny weaves that doesn't look like your hair at all? One of my favorite things about KinkyCurlyYaki is the low luster of the hair, which blends well with my real hair.
Human Hair: this hair is super durable ladies! I bought a separate pack of clip-ins over a year ago and they are still in tact. You can color, cut, straighten, curl, and everything else to this hair and it will still hold up well.
Brides, don't forget to pin this to your Wedding Pinterest Board (because I know you have one) so you can come back to these styles at a later date!