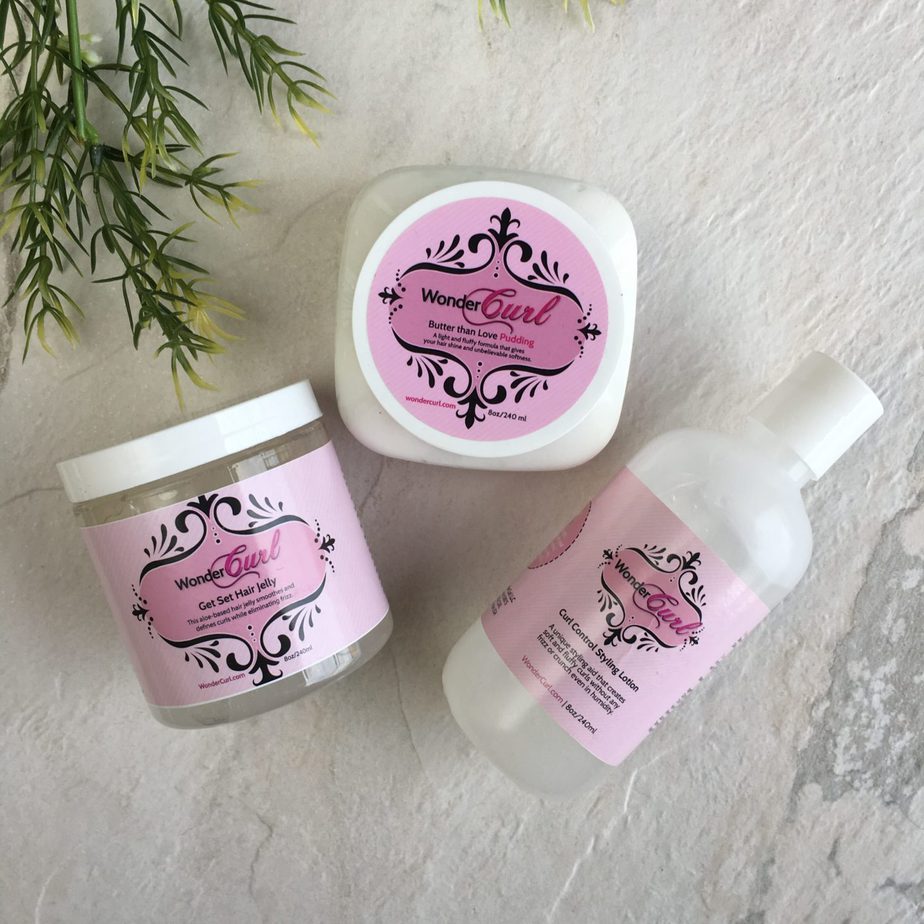 In the 8 or so years I've been natural I think I've attempted a wash and go maybe 5 times. Yes, only 5! After attempting twice last year I just decided the style wasn't for me. "Oh my hair doesn't curl like that" is what I told myself.  "I'm not the wash and go type of girl."  Well, I've finally conquered that myth.  5 months into my No Heat 2016 Challenge, my curls have taken on a whole new life! Parts of my hair that barely curled before now curl flawlessly. My hair is also thicker than it has ever been in my natural hair journey.  As a result, the idea of attempting another wash and go was definitely on my mind. So, I decided to roll up my sleeves and attempt this wash and go thing again. My product of choice: Wonder Curl.
Product Review: Wonder Curl
Before I Started
Because I've attempted wash and gos other times with sub-par results, I decided to refresh my memory on the best way to approach this style. I pulled up my previous post: The Easiest Way To Achieve a Wash & Go to make sure I had all the steps down. First up, shampooing with a clarifying shampoo to remove any unwanted product build-up followed by an intense deep conditioning session.
Natural Curl Pattern – Free of Product After Shampooing and Deep Conditioning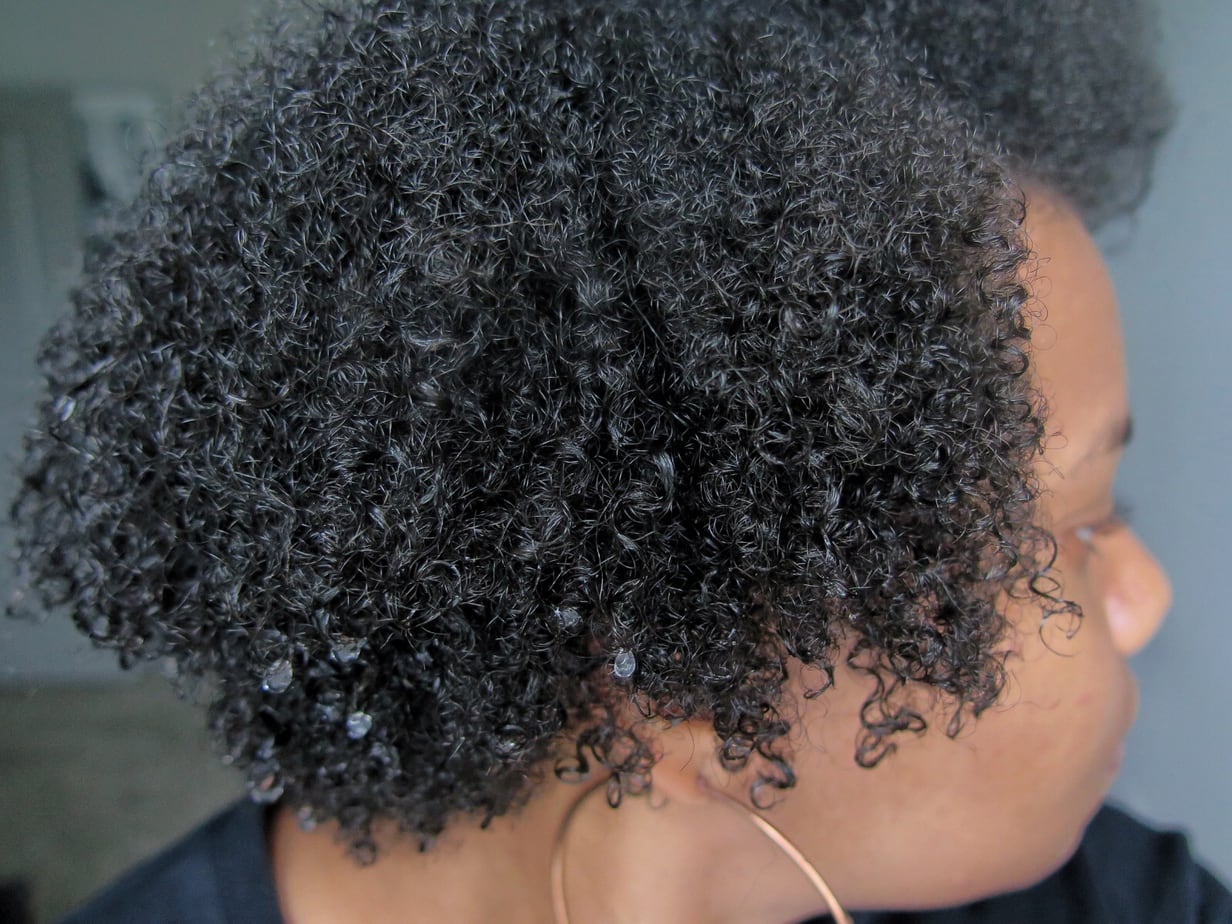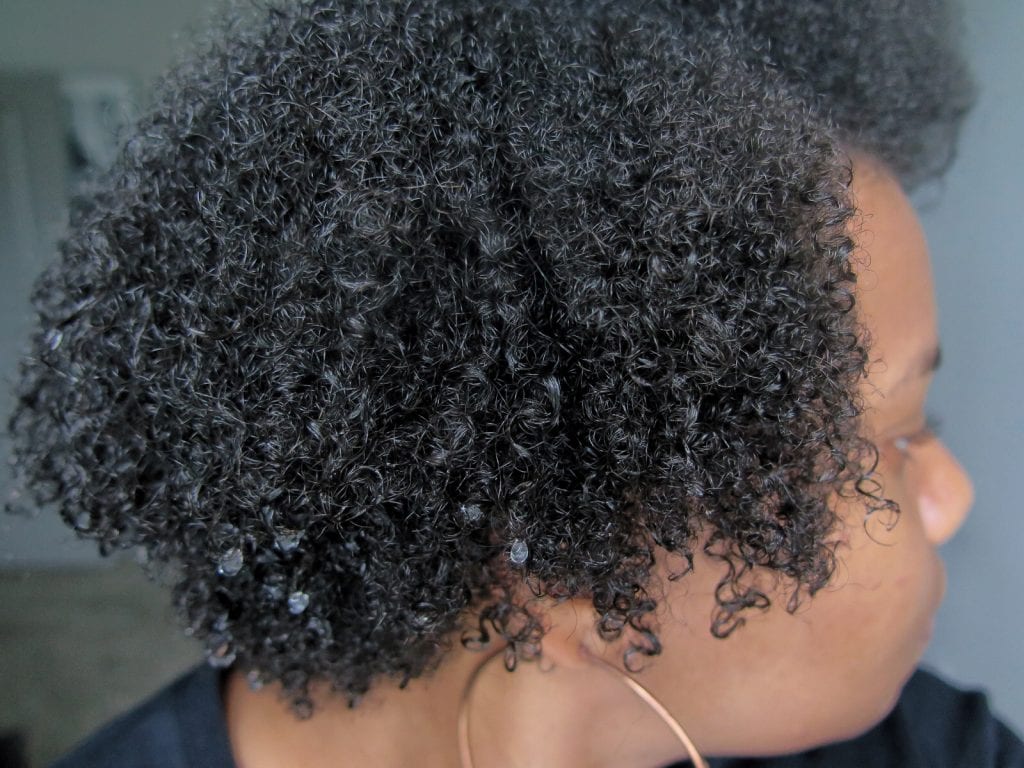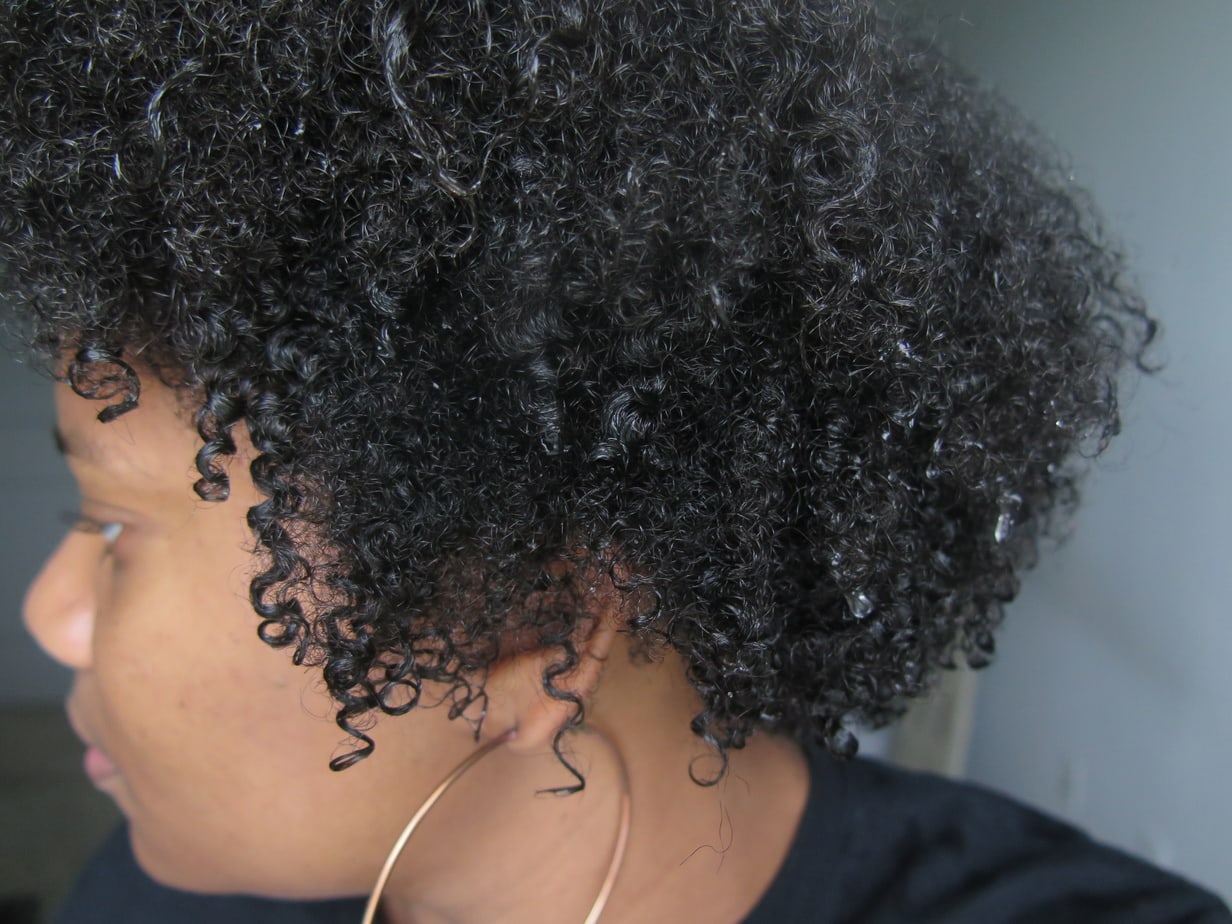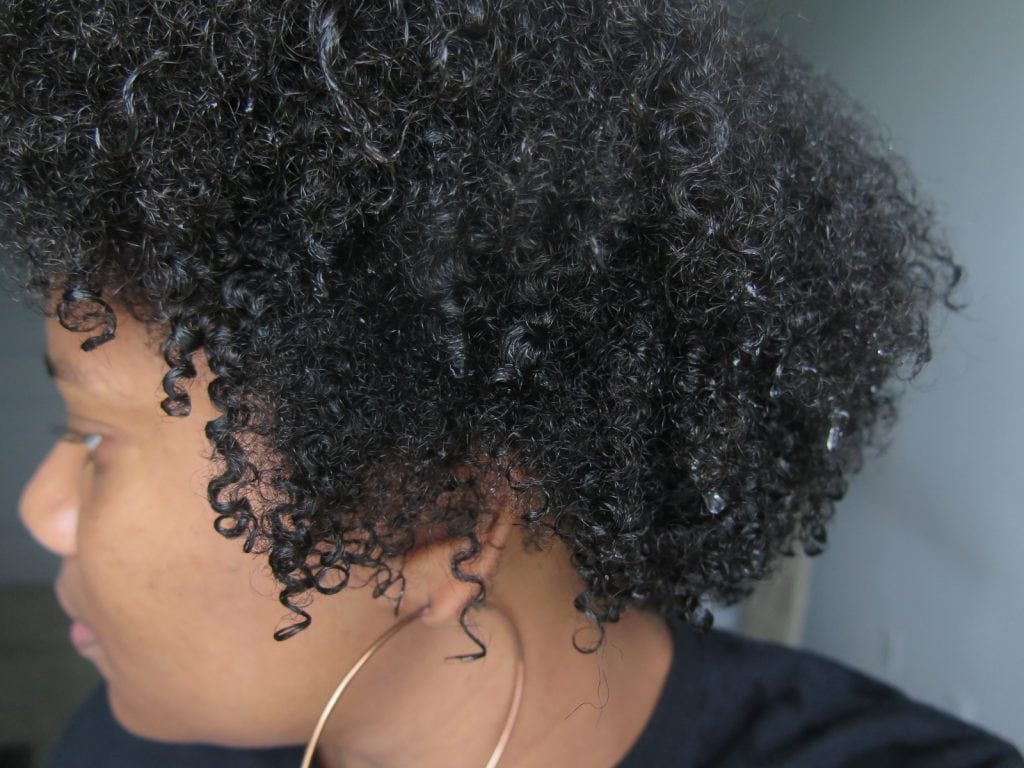 Applying the Wonder Curl Products
What I used: Get Set Hair Jelly & Wonder Curl Butter Than Love Pudding. 
Here are the steps I followed on my clean, conditioned hair. I did not apply the products in the shower although you totally can. I applied the products on slightly damp hair, refreshing with water in between.
Squeezed excess water from hair after conditioning, but did not completely dry the hair. You want the hair to still be wet. This will allow the product to work well into the hair and define your curls.
Sectioned my hair into 4, then further sectioned into 4 smaller pieces. Applied leave in conditioner.
With my finger, I gently separated a row of hair in each section to apply the Wonder Curl Get Set Hair Jelly first. This will provide your definition.
Next, with the same section, I followed with the Wonder Curl Butter Than Love Pudding to add moisture and shine and to lock in the moisture from each section.
I chose to use the "praying hands" method to smooth the product throughout each section vs. racking the products through with a Denman brush. For some reason this works better for me. Using a brush might work better for you. It's your call.
Hair After Wonder Curl Products Were Applied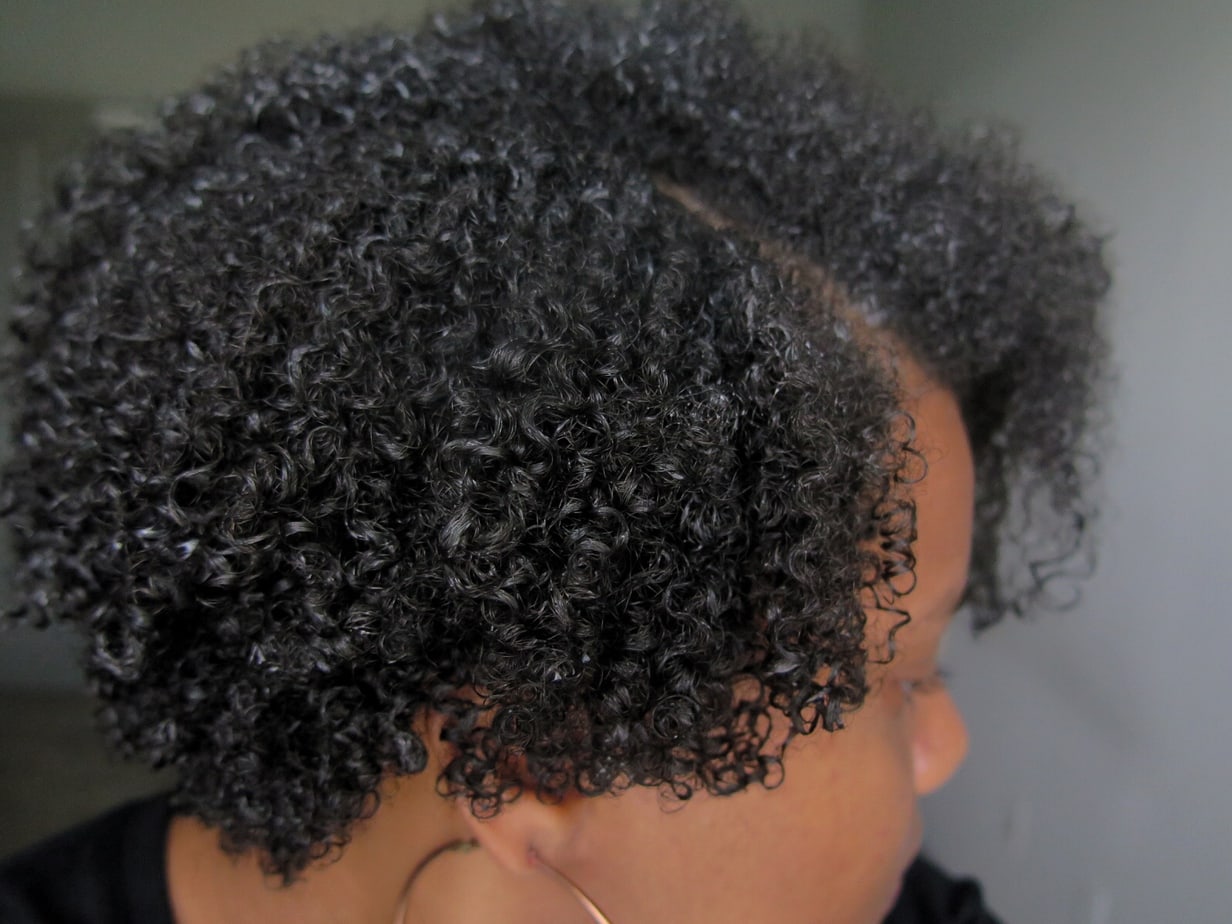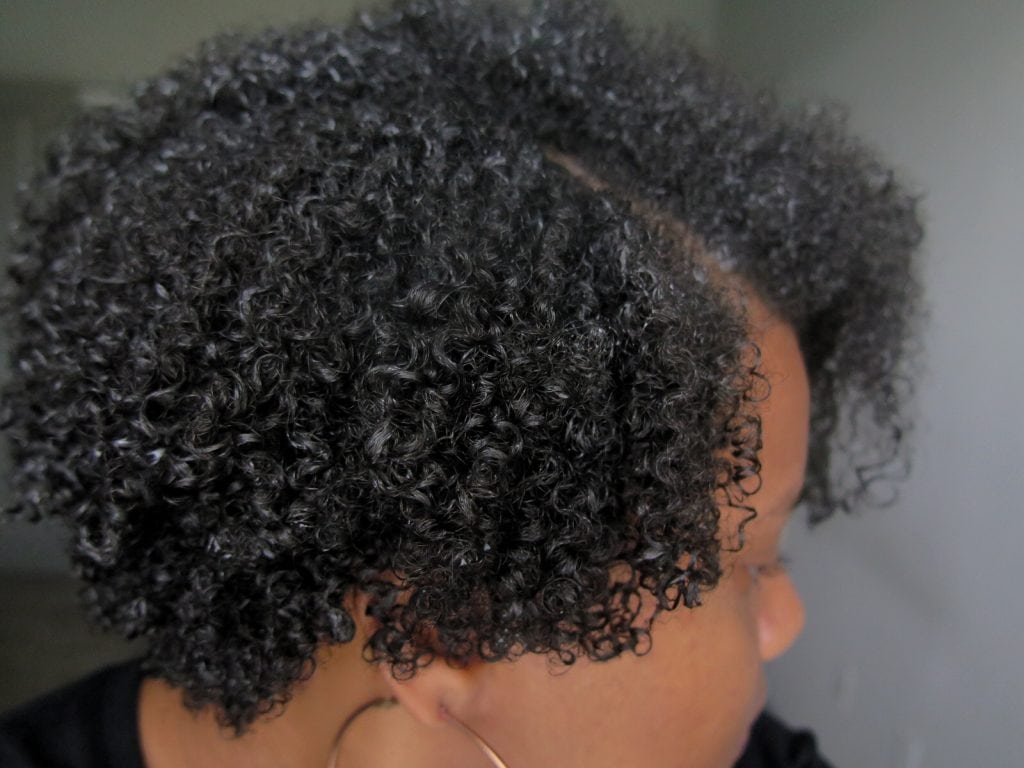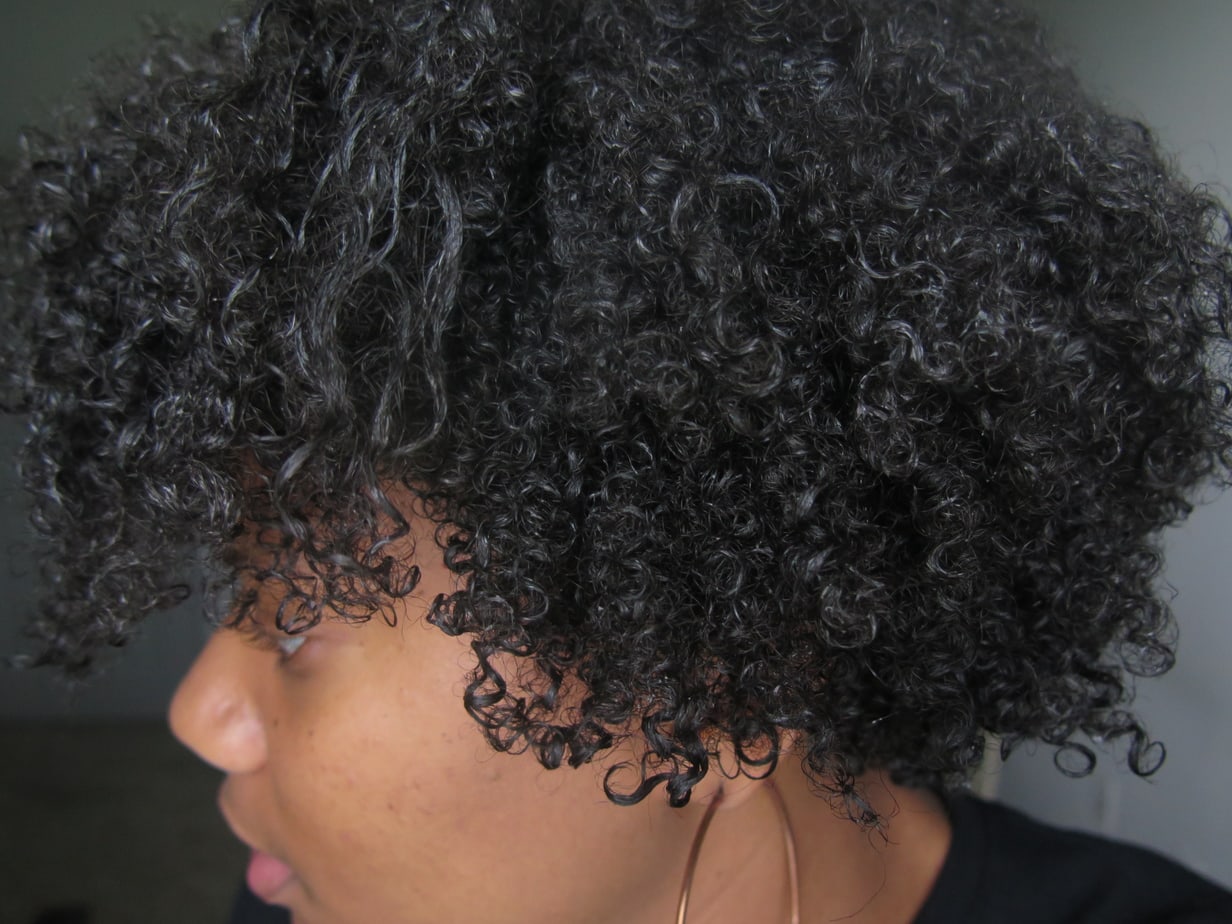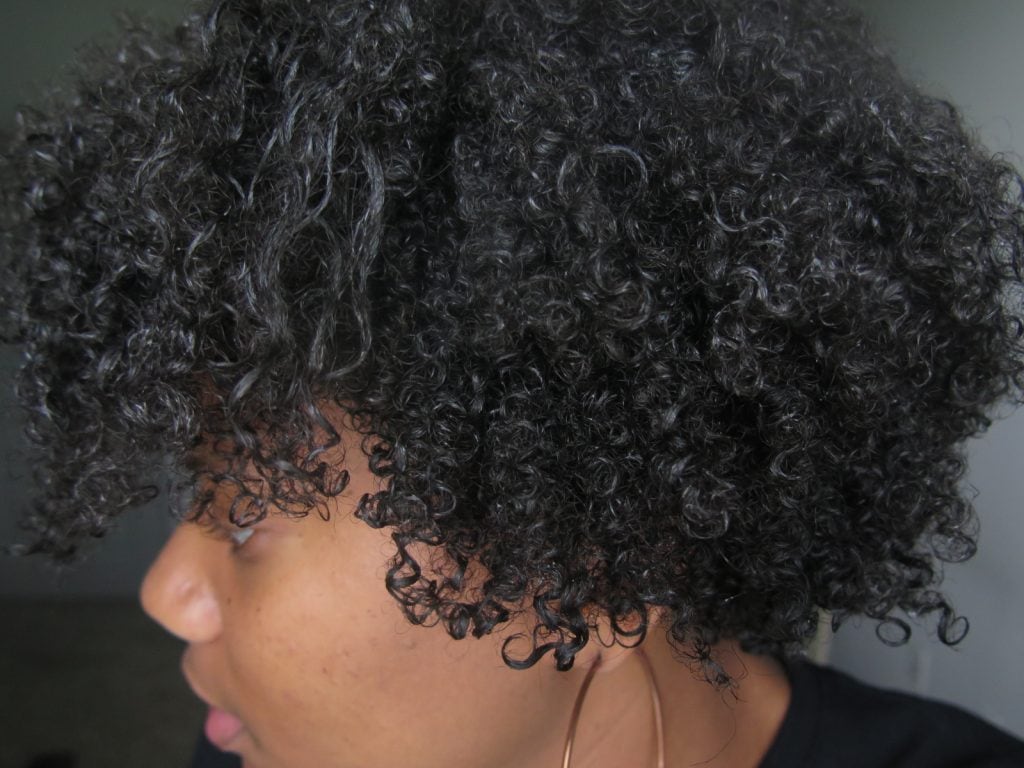 Note: throughout the entire process make sure your hair is completely wet when applying products. If your hair starts to dry, keep a spray bottle with water near to refresh.
5. After each section is complete and product is applied thoughout it's time to wait.  Try not to disturb your hair in order to prevent frizz. Air dry is always the best option for me, but feel free to use a diffuser if you are short on time.
Hair About 50% Dry with Air Drying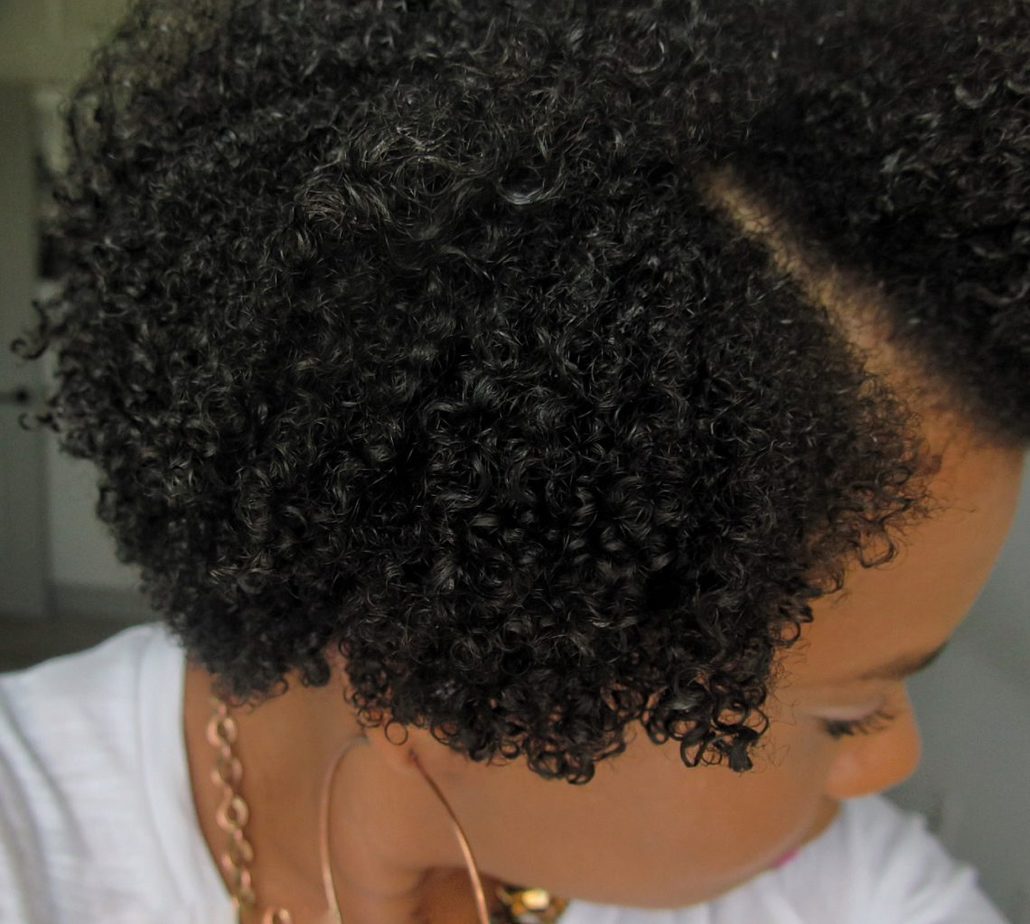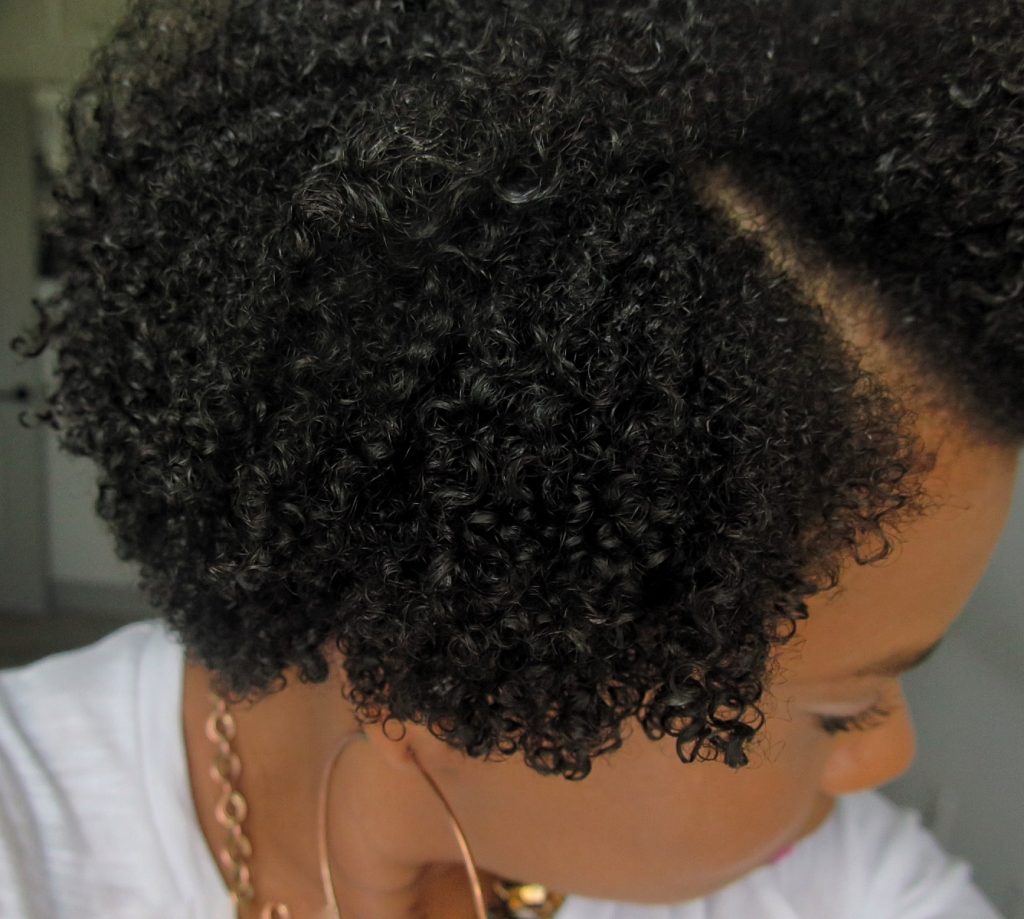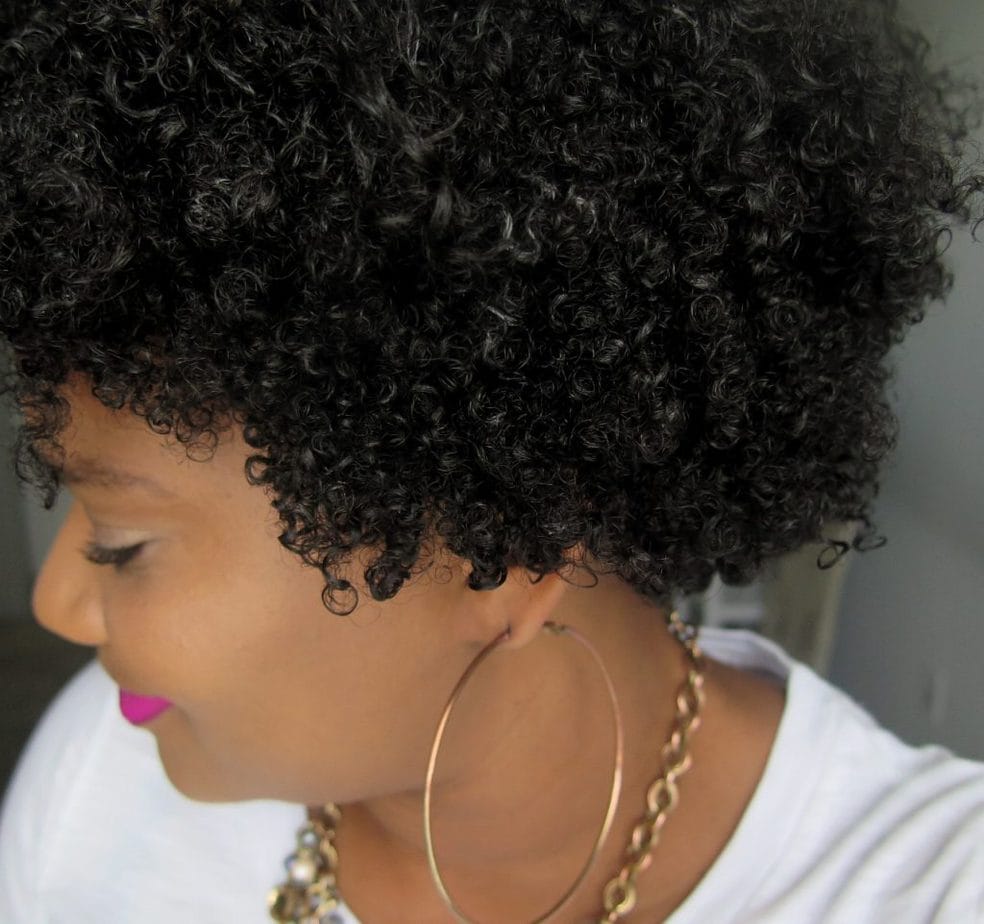 Styling Your Wash & Go
Once your hair is 90-95% dry you can begin to style to your liking.  I like to use my fingers with a little oil on them to gently stretch the roots for volume. Sometimes I will also use a pick to achieve volume. There's really no right or wrong way to do this, just keep playing with your hair until it looks good to you. The biggest takeaway is to separate at the root. Do NOT separate buy pulling the ends. The key to styling your wash and go is to avoid frizz on the first day because it will eventually become bigger as the days progress. In order to prevent frizz make sure the hair is mostly dry before you began to manipulate your curls. It makes a big difference. For more ideas on how to get volume for fine hair read 5 Styling Hacks For Fine Natural Hair.
What I liked About Wonder Curl:
Both the Wonder Curl Get Set Hair Jelly and the Butter Than Love Pudding are extremely concentrated so a little really does go a long way. I used a trail size of each product for my wash and go. There is still plenty of product left for another wash and go session so you do the math. Regular size jars are 4oz and 8oz, much larger than I had, so you're really going to get a bang for your buck.
Of course, because I'm a stickler for ingredients those can not go without mentioning. Aloe Vera Juice is the main ingredients of both the Wonder Curl Get Set Hair Jelly and Butter Than Love Pudding. The Get Set Hair Jelly also includes  dl-Panthenol (Pro-Vitamin B5) which was a pleasant surprise. The Pudding includes shea butter, which you already know is my favorite if you've been reading Textured Talk for a while. Also, there is no distinctive smell, so Wonder Curl is great for those who prefer fragrance-free products.
Final Results:
Yeah, I'm pretty much in love with my wash and go now!
Want to try these products yourself? Visit texturesnaturahaircare.com or shop below.
[shopify embed_type="product" shop="textures-natural-hair-care.myshopify.com" product_handle="wonder-curl-get-set-hair-jelly" show="all"]
---
Did you enjoy this article? Subscribe to never miss a post!
[mc4wp_form]
---