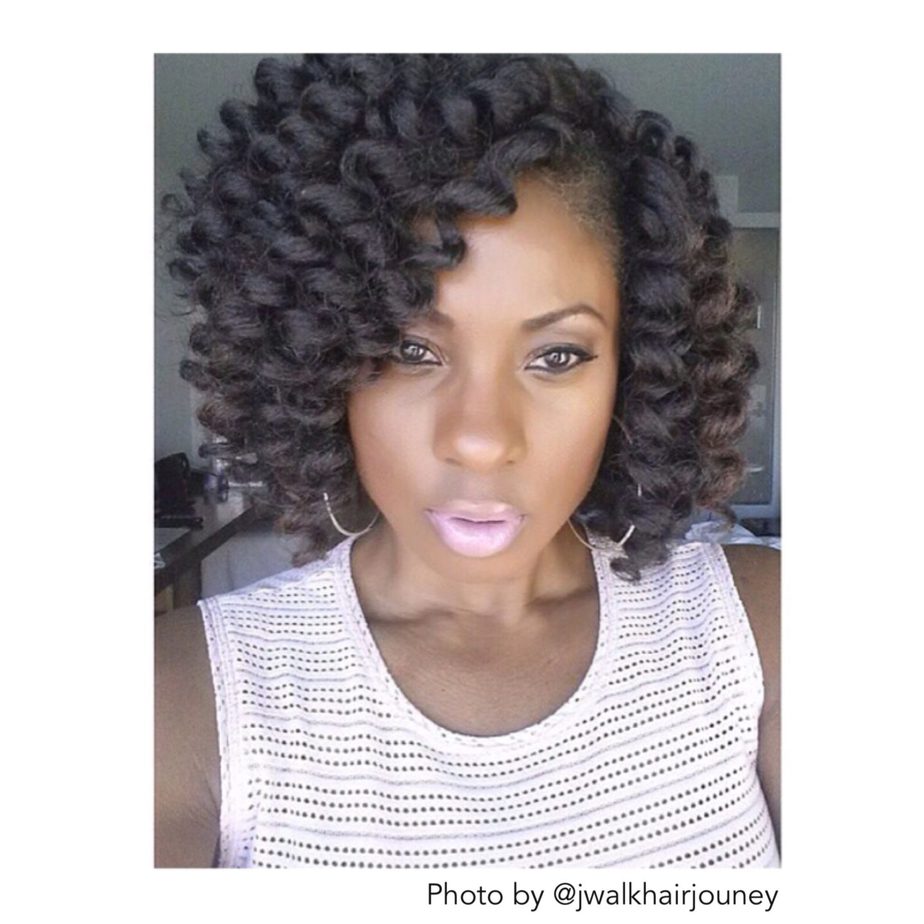 Crochet braids are very popular among many women of various textures and for good reason. This protective style allows us to take a break from daily hair maintenance and heavy manipulation but still have thriving curls.  There's an old saying that states: "When you keep your hands out of your hair, then it grows!"…or something to that effect but you get the point. 🙂
If you are late to the styling craze, then this post is for you.   A few weeks ago I re-posted a picture on Instagram of a beautiful crochet style by @Jwalkhairjourney and a few women wanted to know how to get this amazing look.
As a result I've taken some time to sift through a couple thousand videos (kidding) to bring you the ones I felt were the most informative about installing and maintaining this look. The crochet braids tutorials are also super easy to follow.
How to Install Crochet Braids: 4 Super Easy Tutorials
1.  First up, I love this video by Tiffany Nichols.  Her step by step guide is super quick and easy to follow. And her results best resemble a natural hair texture compared to a several other videos I've seen.
2. The second video is another perspective of installing crochet braids with marley hair from Miss Ken K.   This video also thoroughly walks you through each step and is very easy to follow along.  Her curls are also AMAZING!
3. The third video tutorial is by youtube channel Abenalove.  I love that she also addresses how to cut and thin out the large amount of hair after installing.
4.  Now that you have your hair installed, you have to know how to maintain the look! Here's some tips by Mattie James.
Is this a protective style you would wear? Comment and let me know!
Also See: How to Install Crochet Braids by Yourself