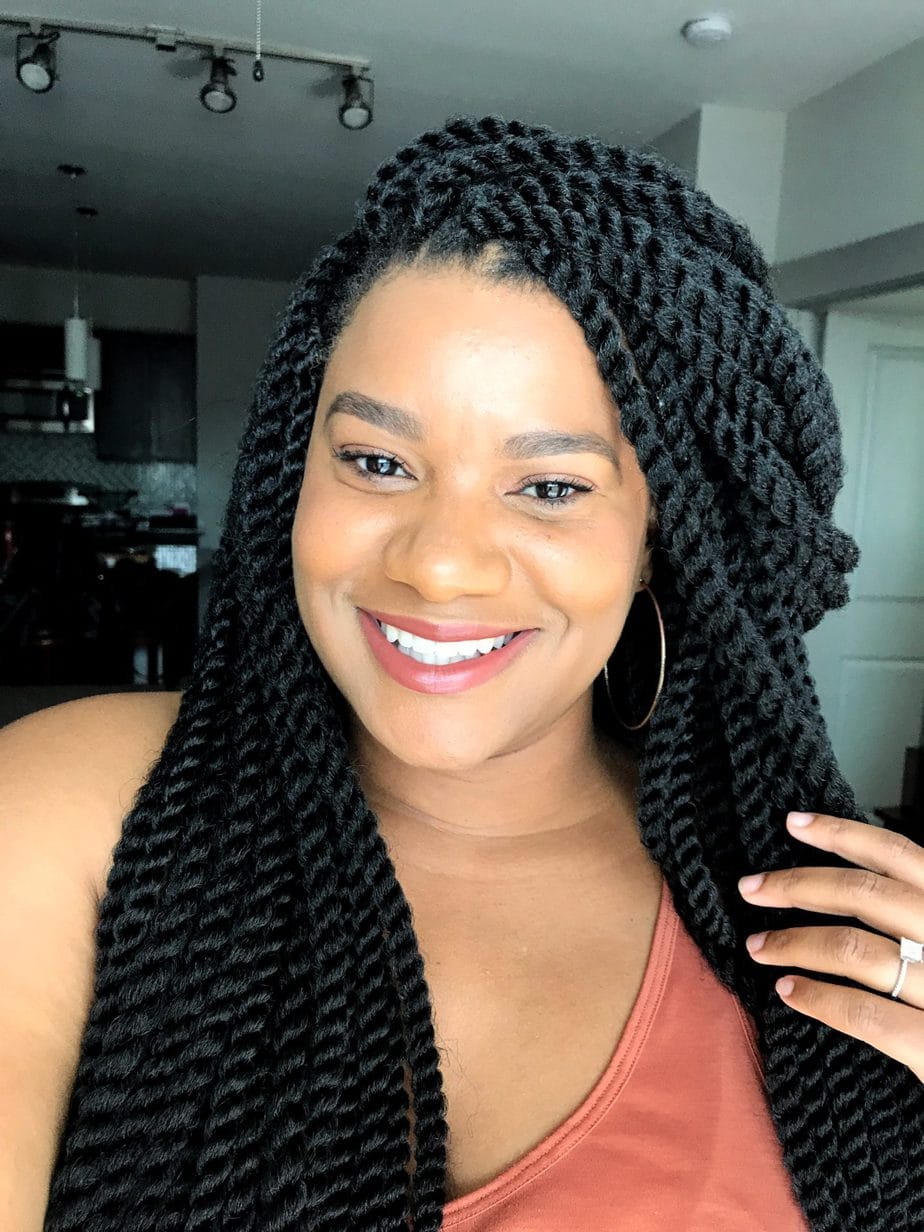 Have you been dying to install crochet braids but haven't found the right person to style them? After spending a few thousand hours googling how to install crochet braids by myself I finally decided I was up to the challenge.
Surprisingly it has been 10 years since I have worn braids of any kind. I knew I wanted to rock this protective style for a while, but I also did not want to break the bank.  And, since my time is limited, I knew I couldn't afford to sit for 8 hours in a shop.
I came across Latched & Hooked hair on Instagram and was immediately blown away by the quality of the hair and the different styles.  Recently, Latched & Hooked promoted a 30% off sale and I figured what better time than now right? Lately, I've been pretty bored with my natural hair. Crochet braids were one of the last few natural hairstyles left for me to try. Here's how I installed these beautiful crochet braids all by myself in about 4 hours.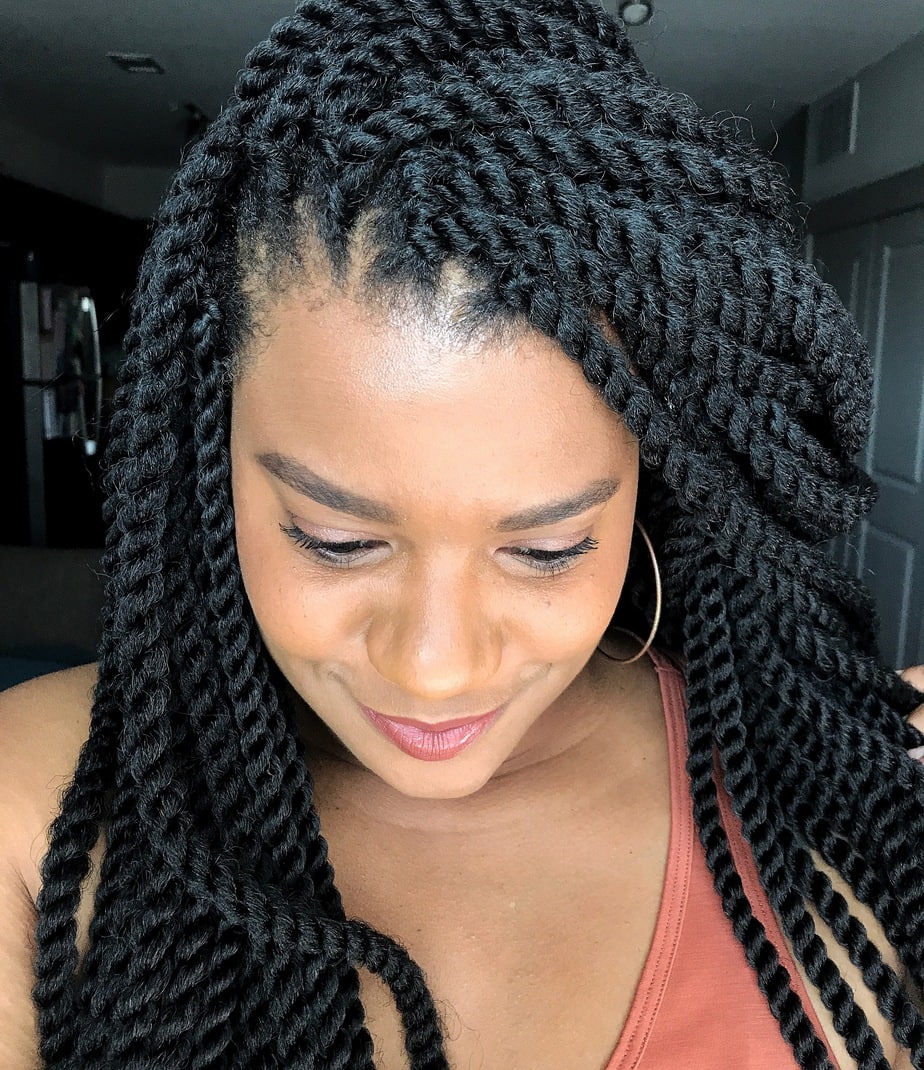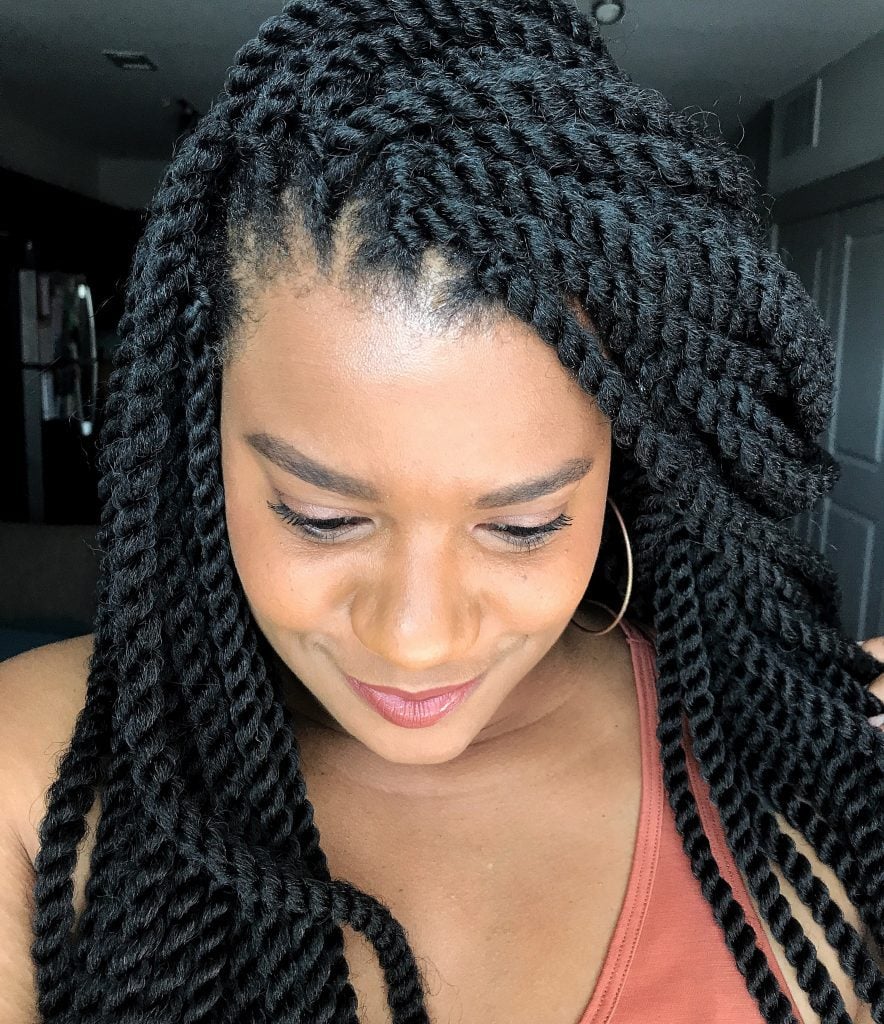 What You Will Need:
5-6 bags of the hair of your choice – I decided on Latched & Hooked Bohemian twist aka havana twist hair for a few reasons. First, the hair comes pre-lopped which makes it easy to install.
Second, the hair does not have the icky chemical coating most synthetic hair has which causes terrible irritation to the scalp like the typical kanekalon hair you find at your local beauty supply store. For this reason, I have seen women soak their hair in vinegar to remove the coating. See here for a video example. Ain't nobody got time for that!
Other popular hair choices are the Janet Collection for curly crochet braids, Marley braiding hair, or Cuban twist hair. I also really liked the Latched & Hooked hair because it gave off a natural look.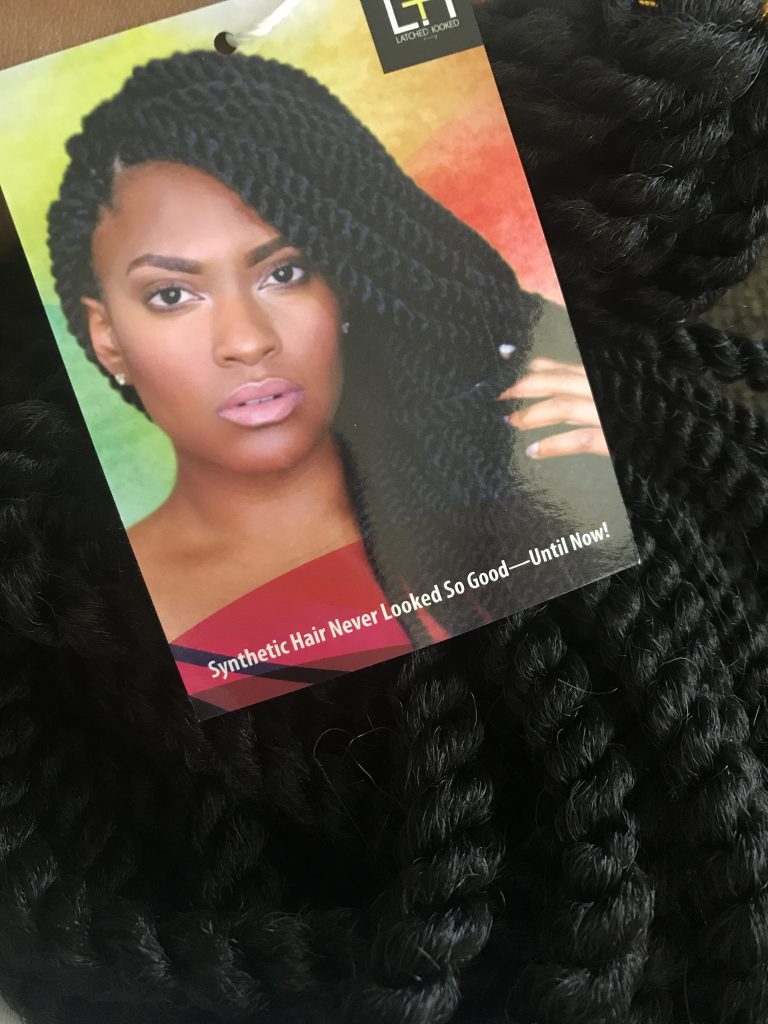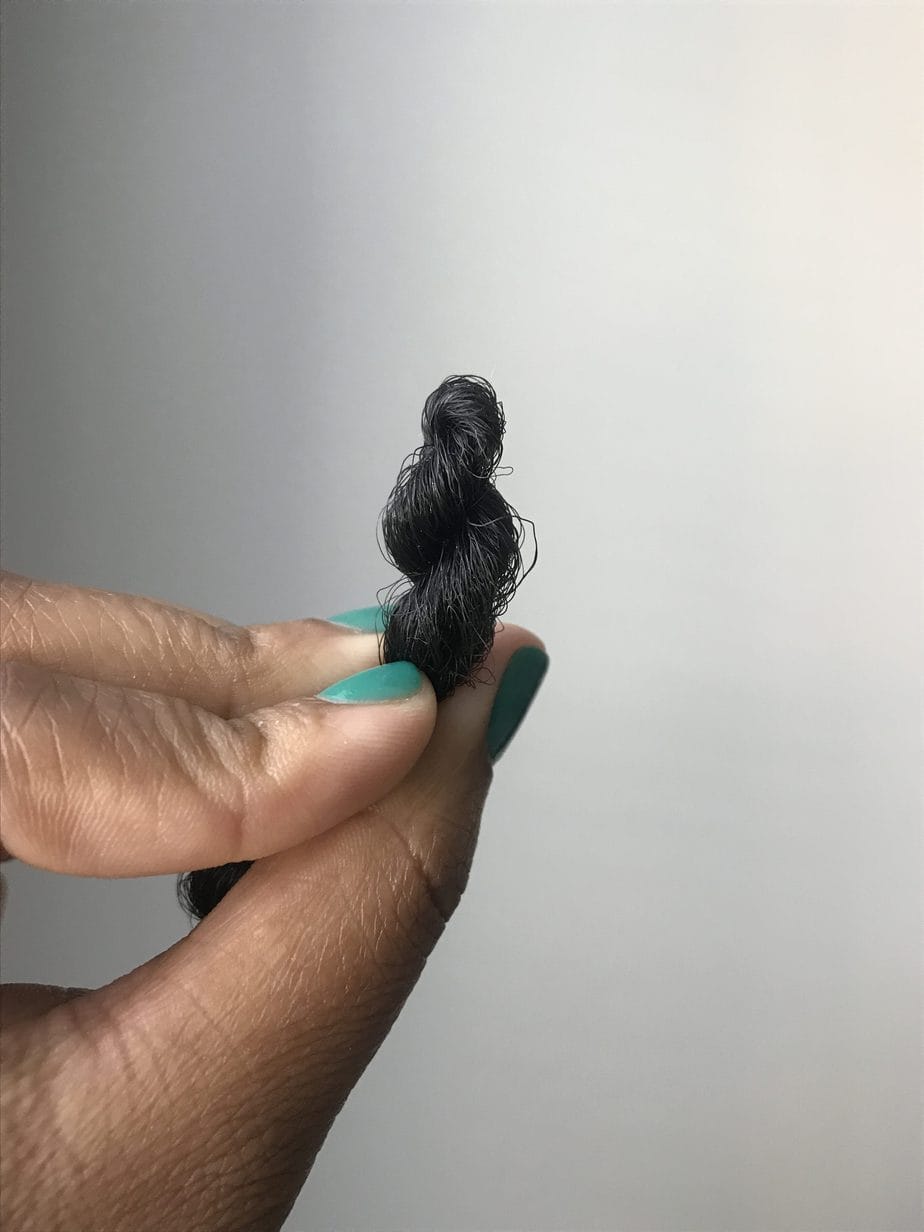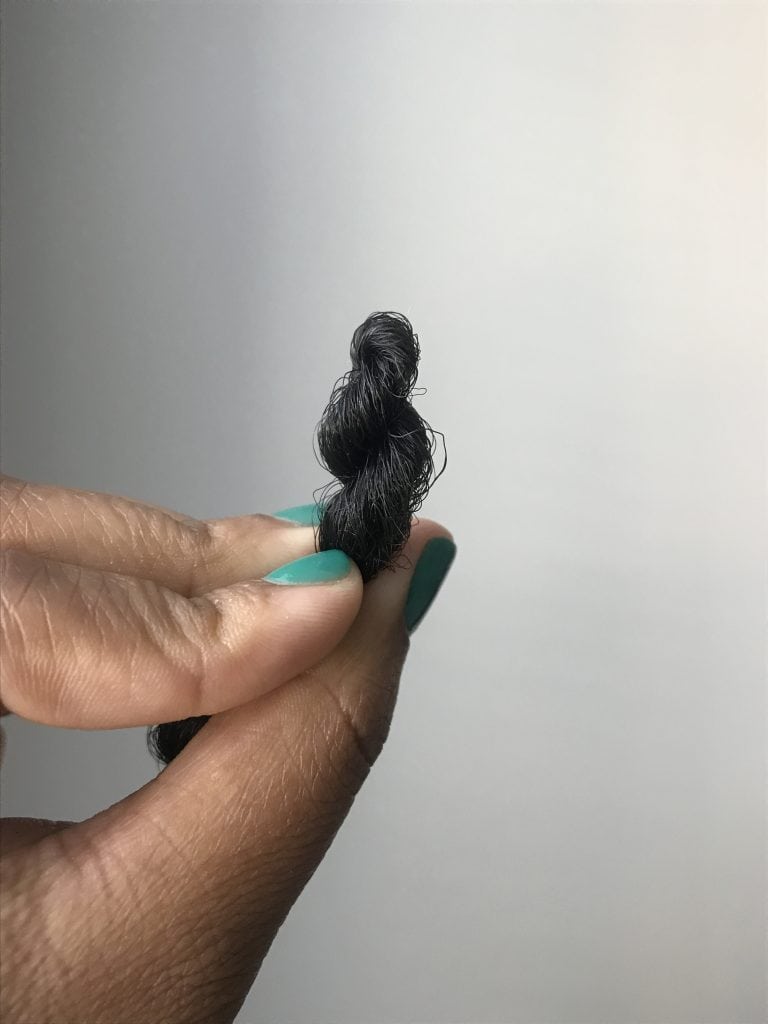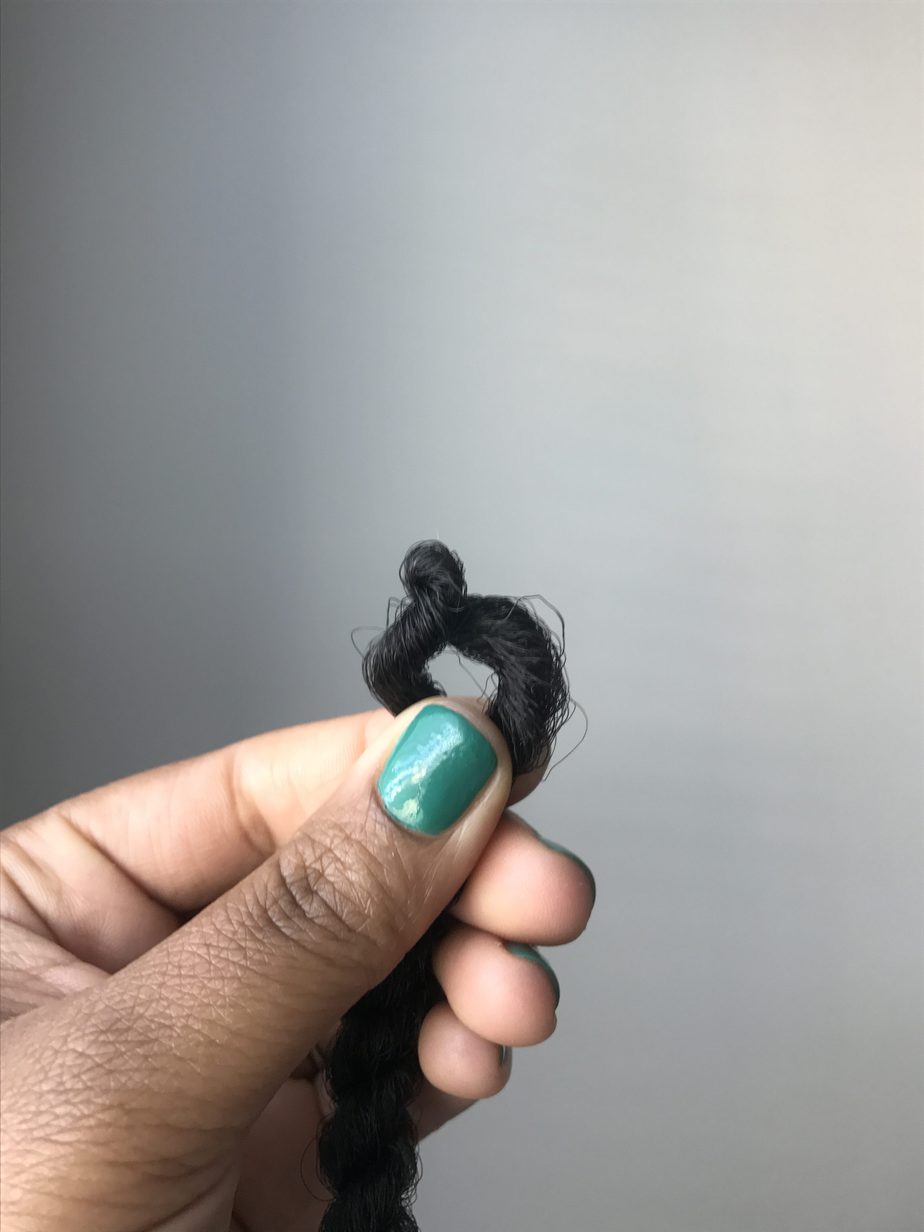 1 crochet hook – easy to find at any beauty supply store or amazon.
Light oil & hydrating spray for your scalp – I use these products for daily maintenance but again this is totally up to you.
A quick video tutorial to make sure you don't mess up anything! 🙂 I reference the video below:
Installing Crochet Braids By Yourself
My process:
Step 1:
Always start with clean and conditioned hair.  After shampooing and deep conditioning, I blew my hair out on low heat to stretch my hair. This helped to easily flat twist my hair in preparation for installing the twists.
Starting with a clean slate is always the best option as you will not have the opportunity to thoroughly clean your hair once the braids are installed.
Step 2:
Cornrows vs. flat-twists – There are a lot of styles I can do on my own but cornrows isn't one of them. Instead, I opted for installing flat twists and attaching the crochet hair that way.
As you can see these twists aren't perfect but they definitely get the job done. Overall I installed 8-9 flat twists
Next, I decided to sew-down the ends at the back of my hair to ensure all of the hair was tucked away safely. (Sorry I didn't get a photo of that step!).
In retrospect, I do believe corn rows are better. The hair is tighter (which can be a good or bad thing) and overall I think it allows your style to last longer.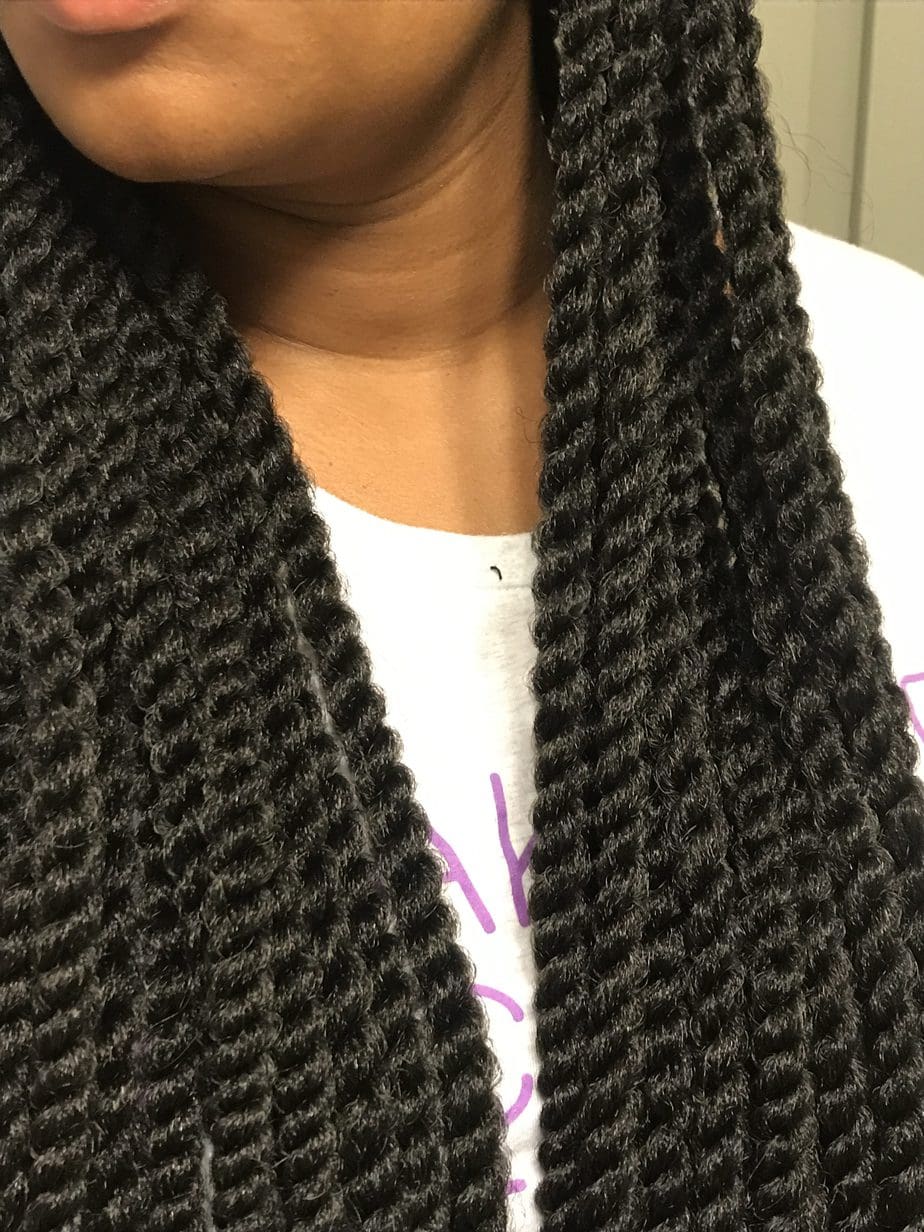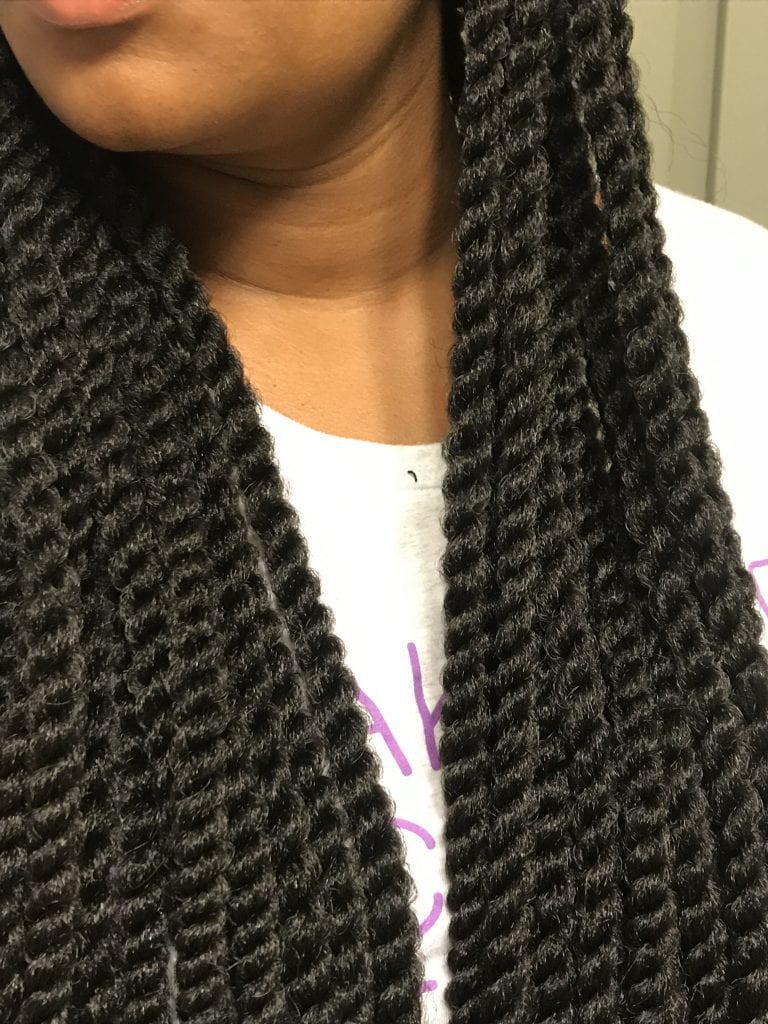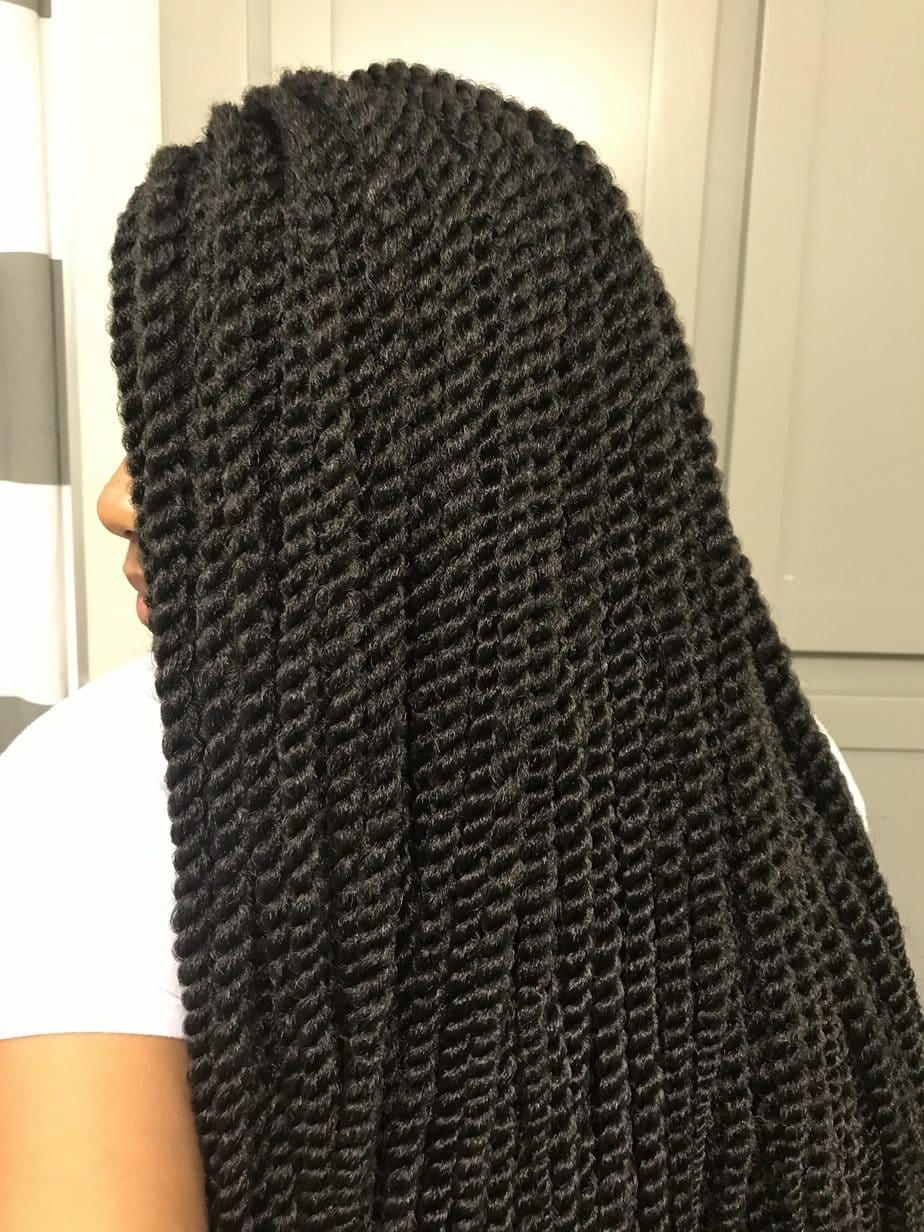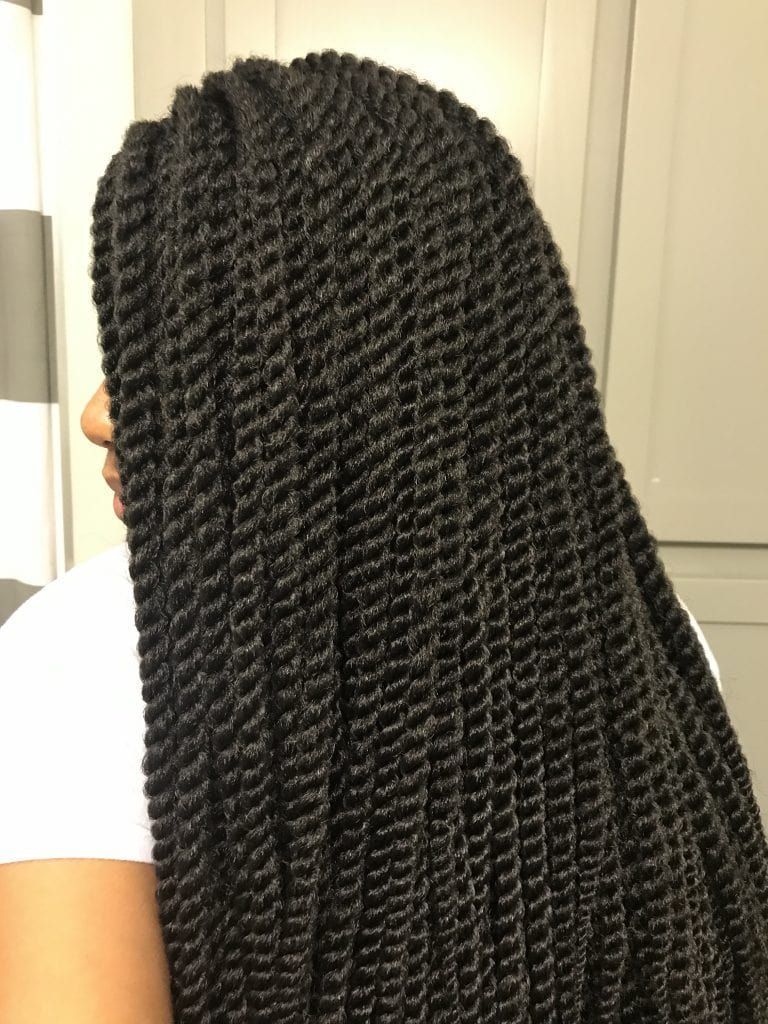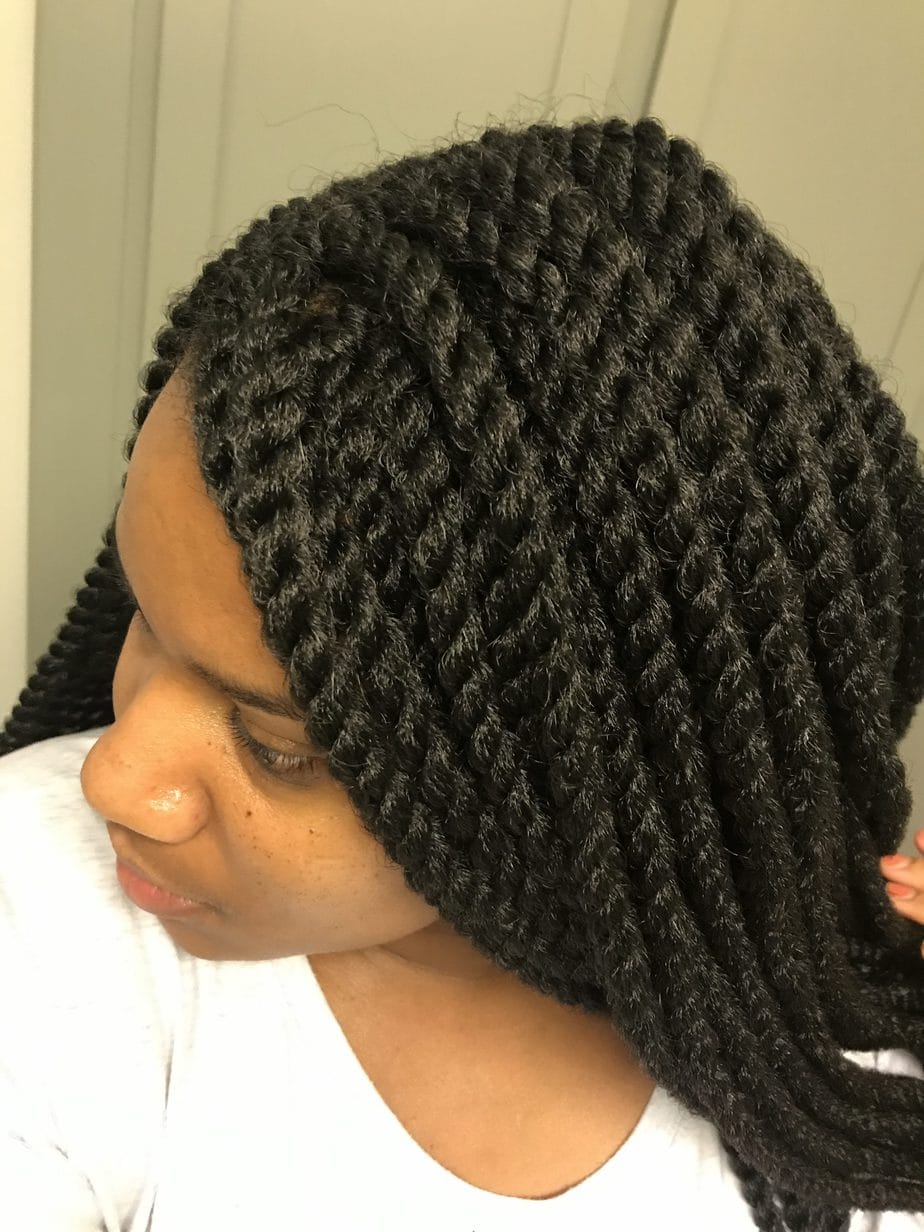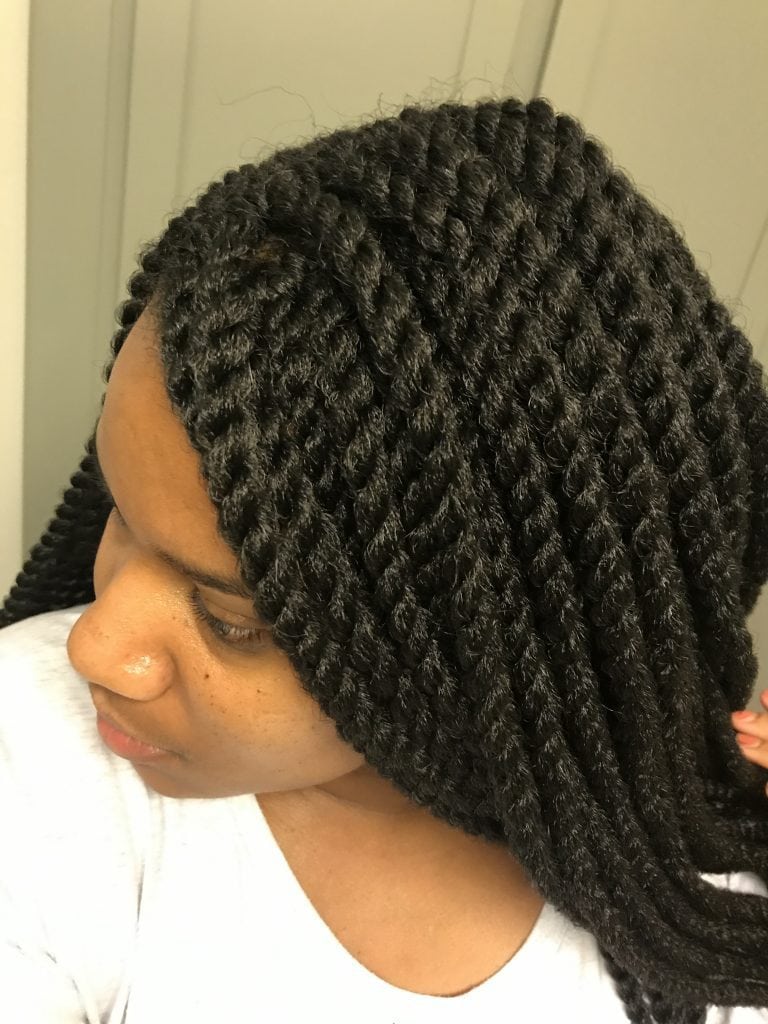 Step 3:
Install – When researching how to install crochet braids I learned there's really no right or wrong way. This is all a matter of preference depending on how dense/thick you want the overall style to be. I followed the above video to step by step. I started with one braid at the edge of my hair to perfect the process before moving on to the back areas.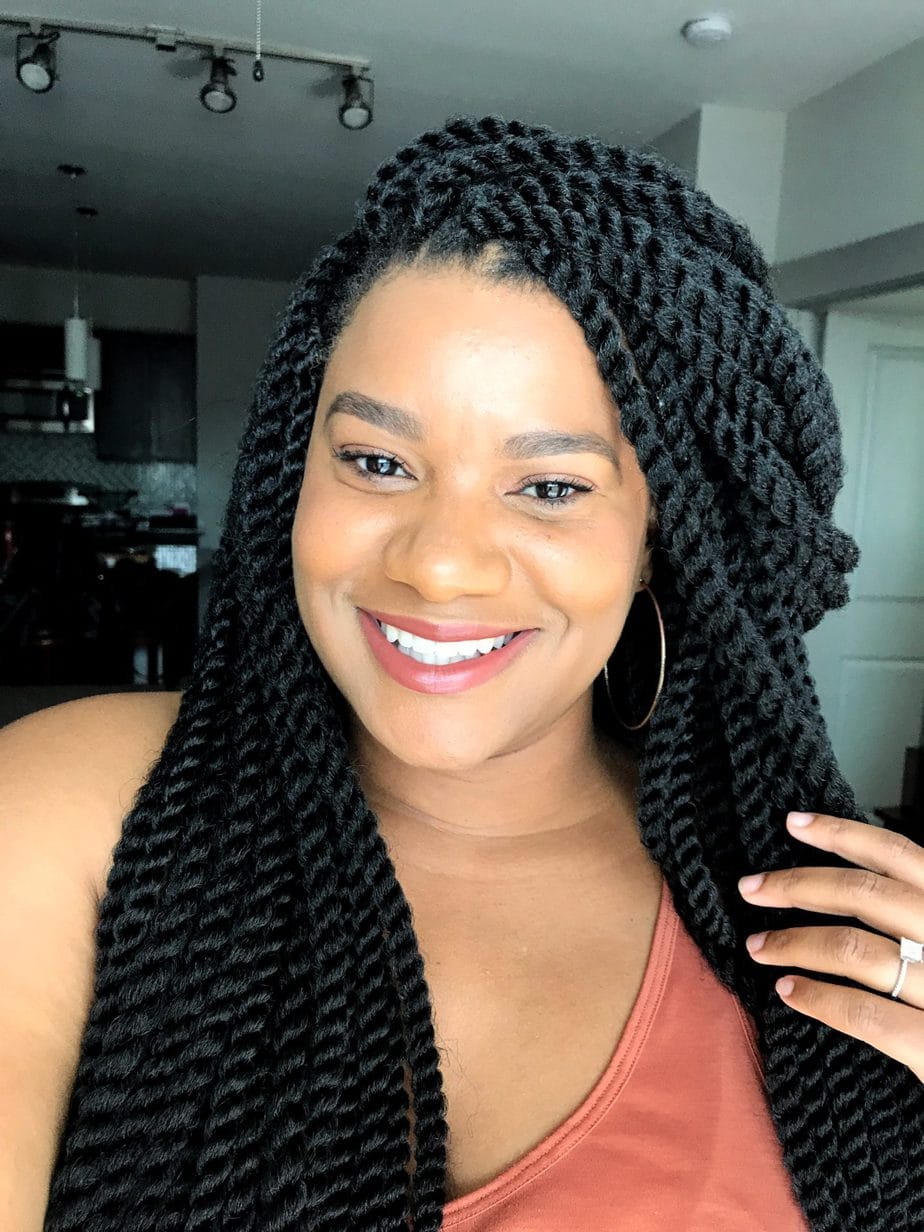 What I LOVED!
The hair is super lightweight, shiny and matched my hair color perfectly
The pre-looped ends made installing very easy
Medium Zoe Bahamian twists were a perfect size. Not too big and not too small
Shipping from Latched & Hooked was fast and accurate.
How to Take Care of Your Crochet Twists: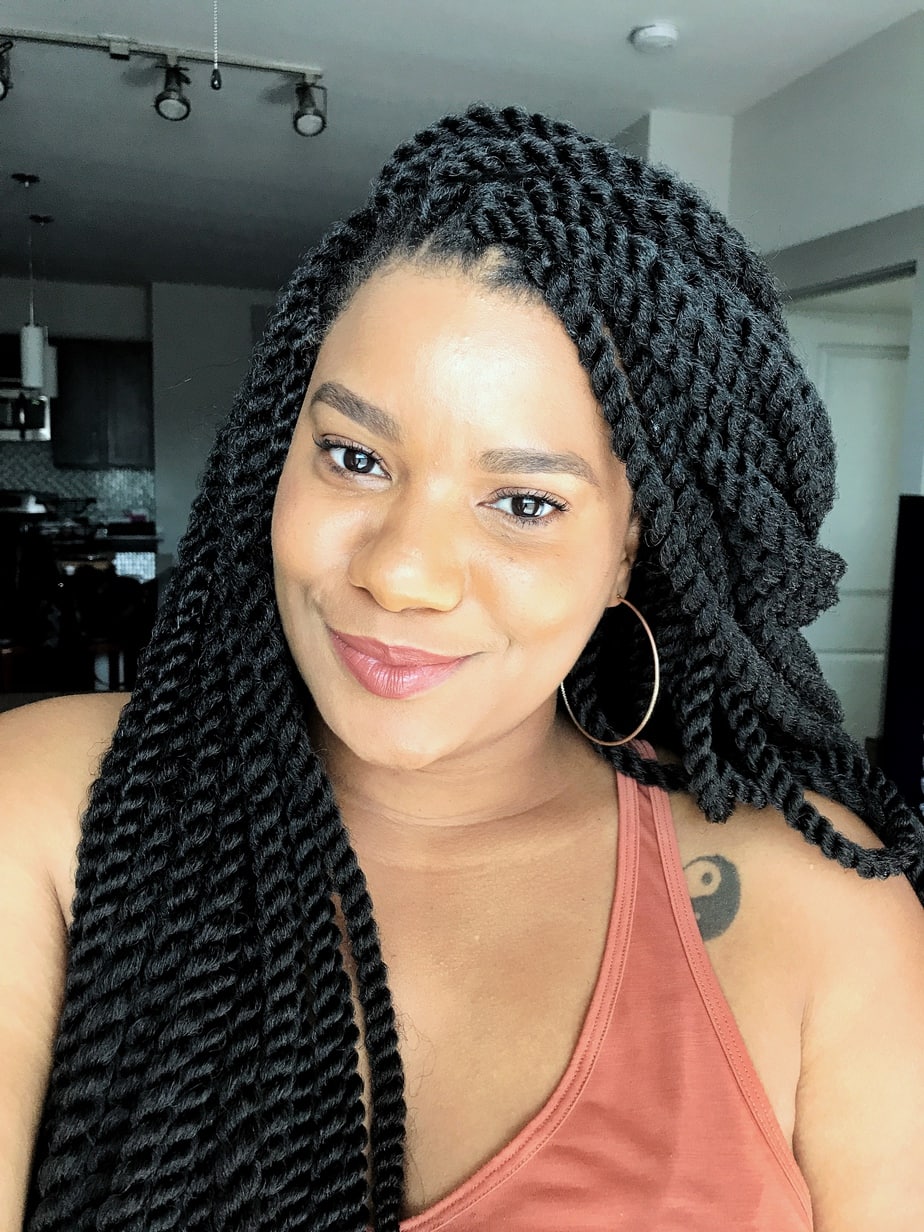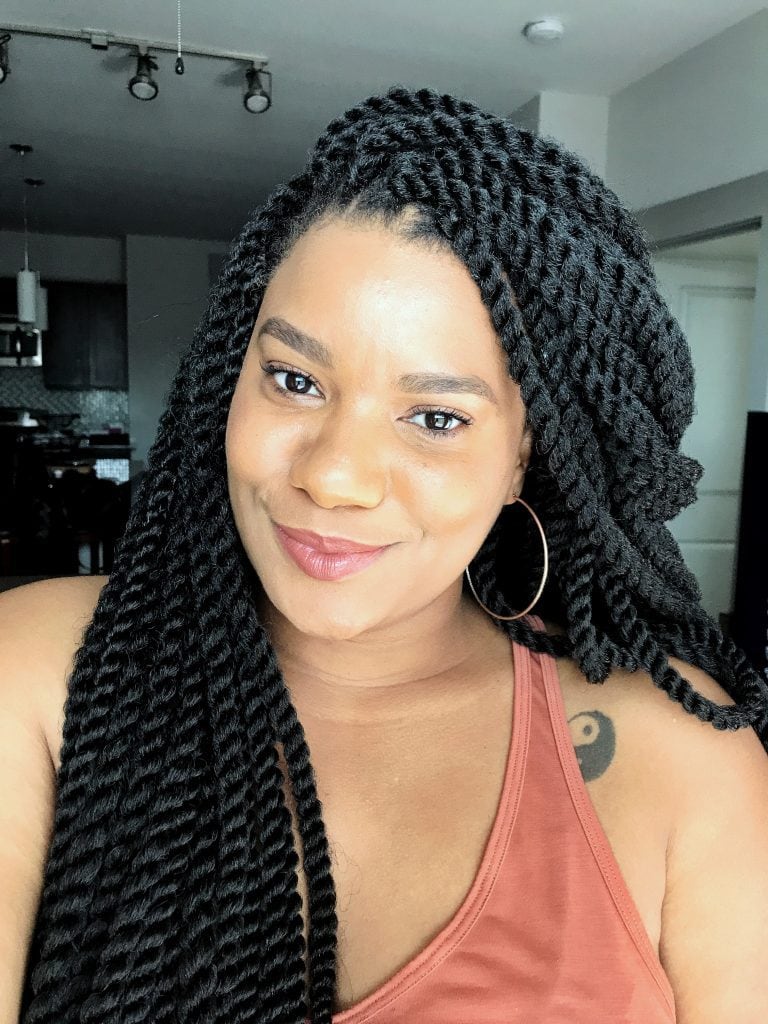 Things I Wish I Had Known & Takeaways:
I originally started with 7 bags of hair per the suggestion in the video, however; that was way-way wayyyyy too much hair. You really have to play around with this depending on the size of your head. I started with 7 bags but ended up taking at least 2 bags of hair out to help with daily maintenance.
20 inches is cute but…it ended up being a little too long for my taste. I was in love with the style the first 3 days but then I was over the length. But hey this might just be me.
The hair is super lightweight for sure but gravity is real. After about day 5 I was ready to take the hair out, unfortunately. As I stated before, by installing flat twists over cornrows the foundation of the hair wasn't very tight. Because I originally installed too many bags of hair the hair became heavier quicker than I expected.
Would I install them again? Most definitely but with a few tweaks as mentioned in the takeaway lessons. Have you installed crochet braids own your own before? Let me know.
PIN ME!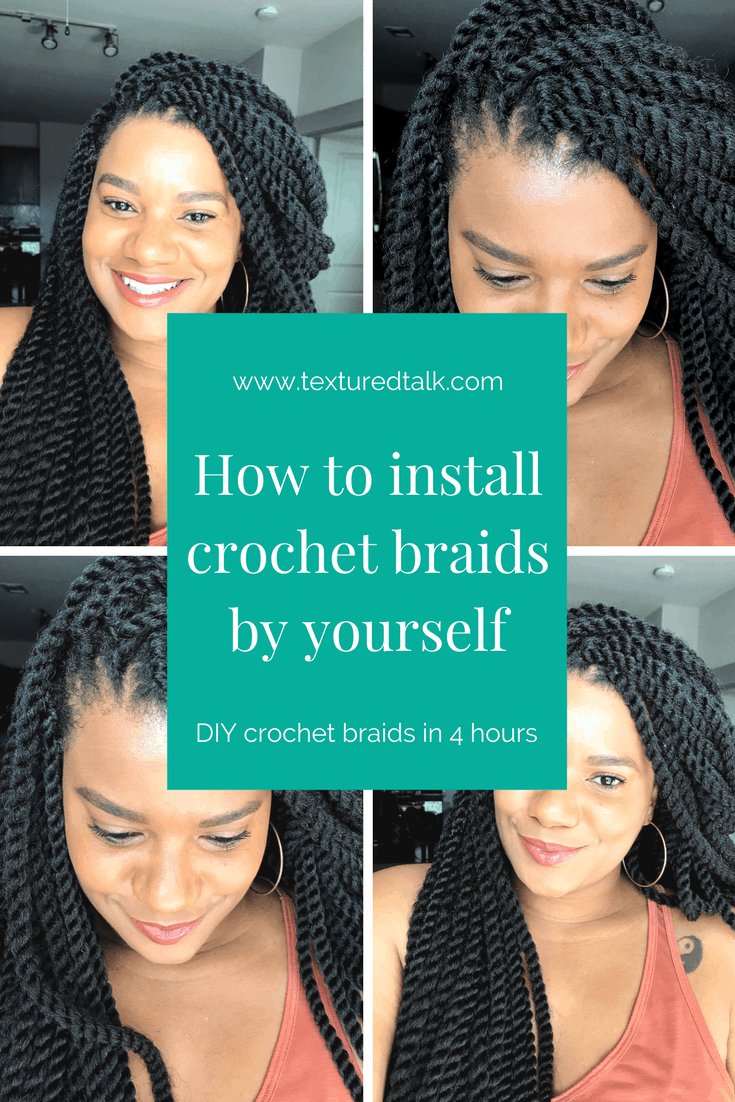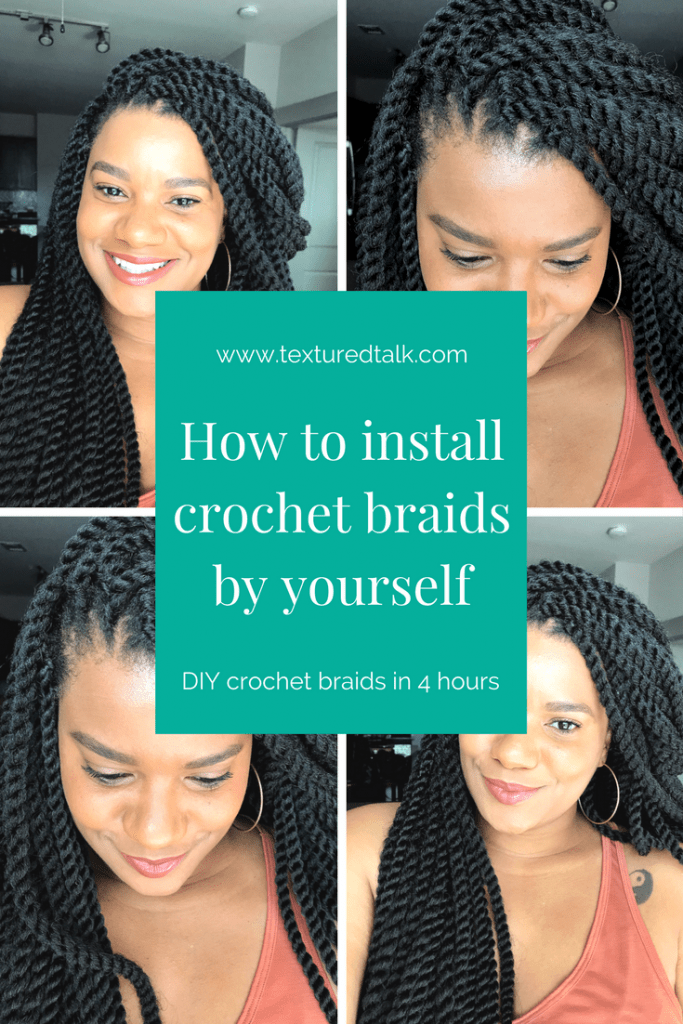 ** This article has been updated and contains affiliate links; however, all opinions and views about the product are my own. Any revenue earned through my affiliate link is used to help support Texturedtalk.com**