Devachan Stylist Taylor Tugman @Taylored.Curls working on a client
If you are searching and trying to decide if you should move forward with getting a DevaCut for your natural hair; you are probably in one of these two camps.
Camp 1: You are a DIY'er and have been cutting, coloring your curls all by yourself or …
Camp 2: You let the professionals do what they do best and only stylists are allowed to touch your crown.
But whatever camp you find yourself in, you are getting ready to take the leap and try a DevaCut!
We understand that it is a sacred thing to allow a new stylist to touch your hair (especially for us curly and coily girls!). So we have gathered all the information you need, including insider information from DevaCurl's top stylists and long time clients, so you can feel empowered and ready for your first cut.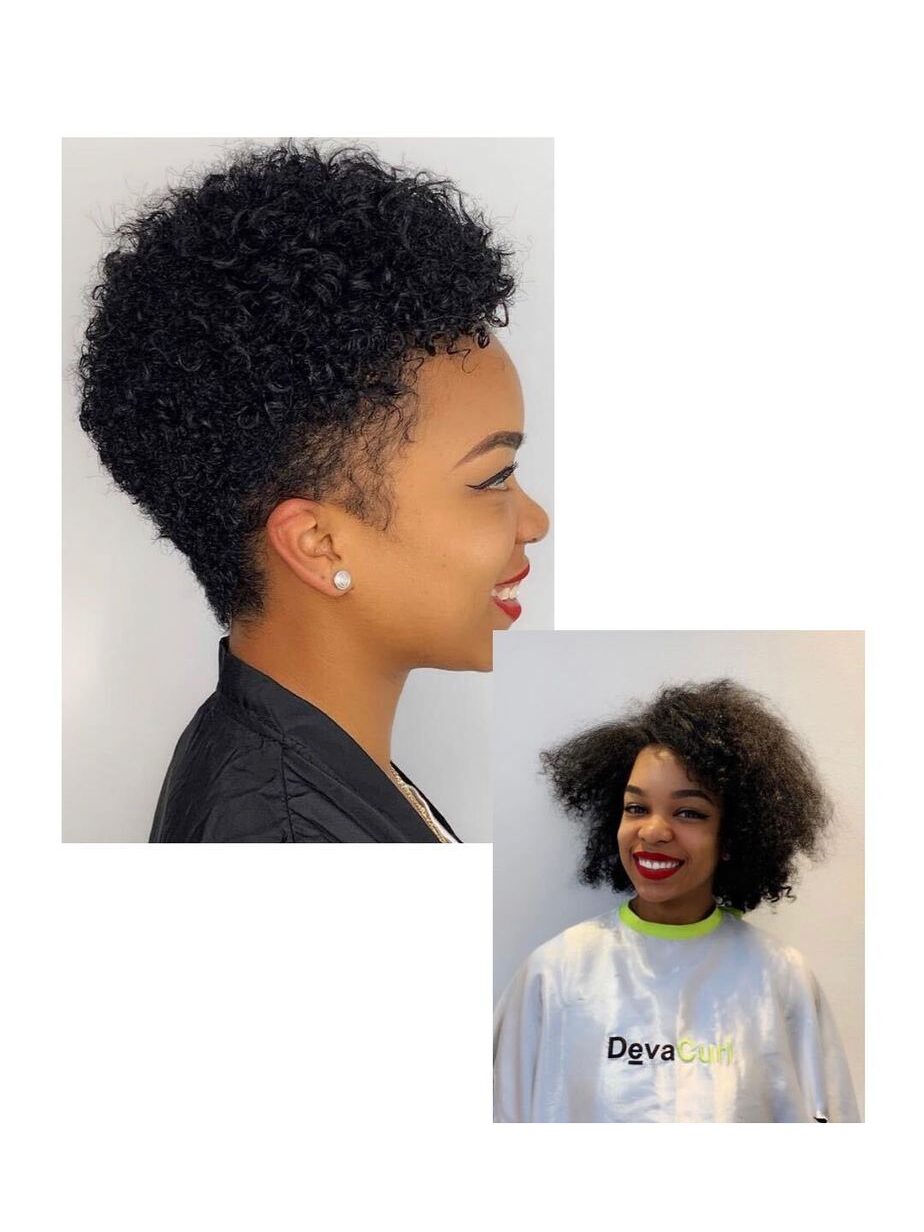 What is a DevaCut?
A DevaCut is a "revolutionary dry-cutting technique designed for all natural textures, from wavy hair to super curly hair. Hair is sculpted curl-by-curl, while in its dry, natural state."
The DevaCut focuses on framing the face so each client leaves with a unique and custom cut that best fits them. The popular hairstyle trend has been around for years, but women are continuing to try out the style to find new life for their curls and waves.
Tricia Drummen a 20-year stylist, curl expert and 4 years certified Deva Stylist who owns her own salon A Fabulous You by Tricia in Davie, says that "A deva curl stylist uses this particular method and technique to customize a style using an individual's natural texture and lifestyle."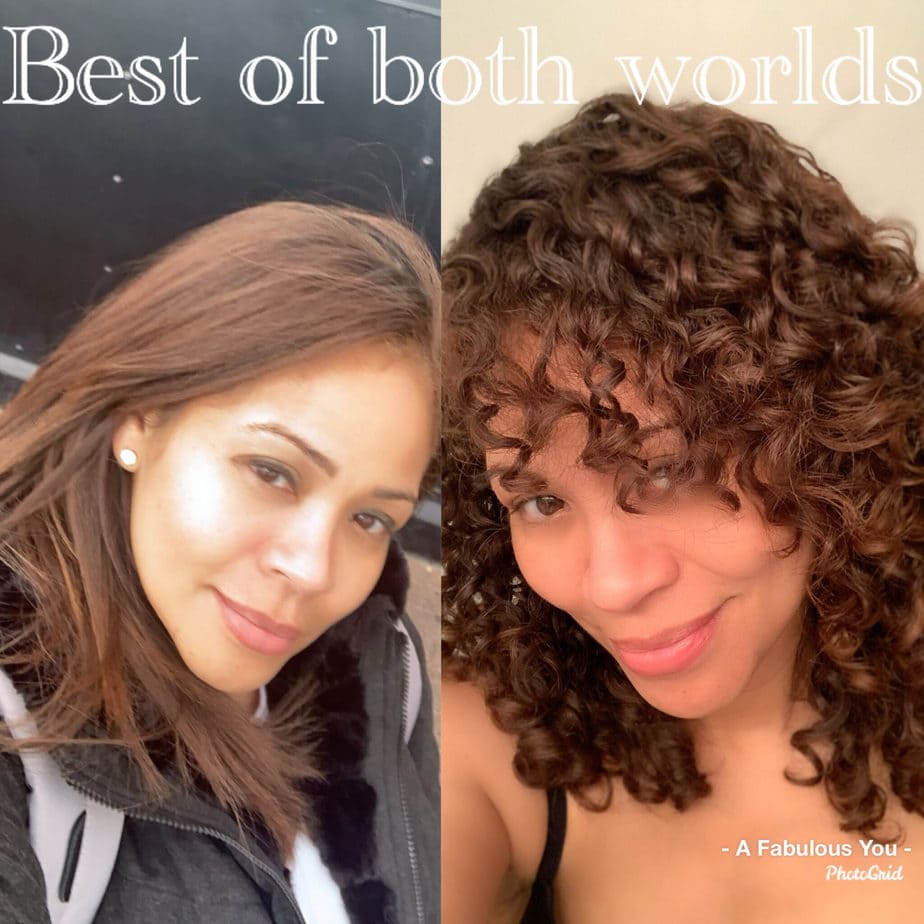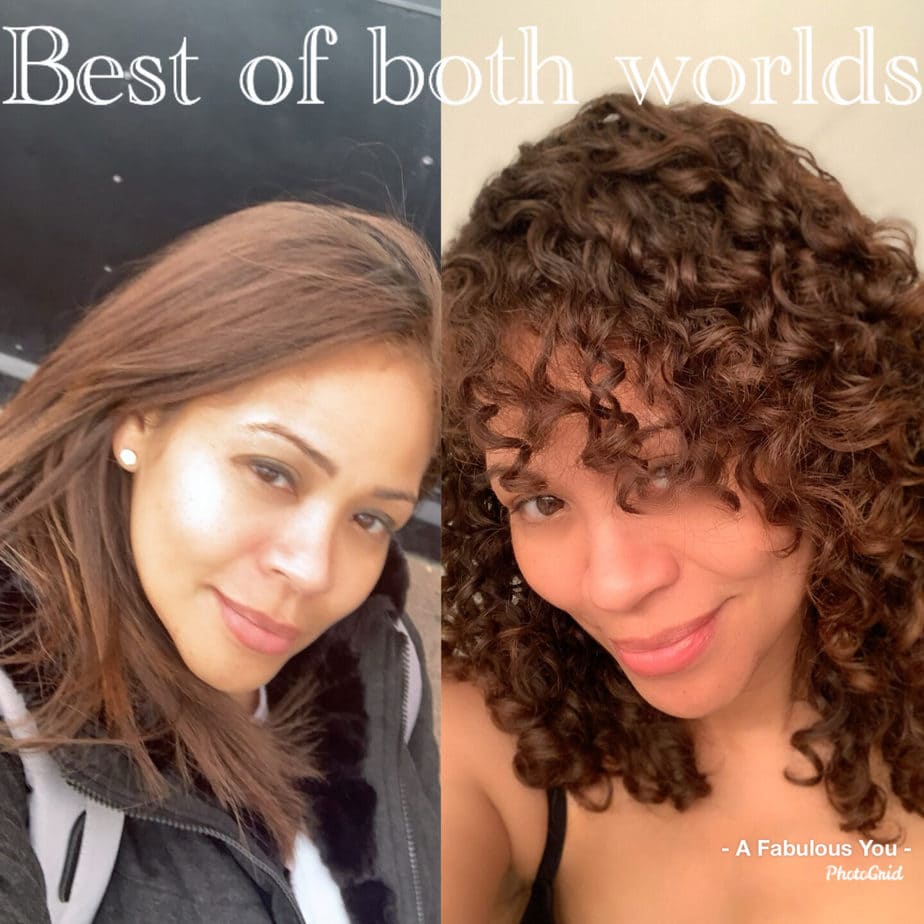 DevaCurl was not the first, but it is arguably the most popular brand name salon that caters to curly girls. Ouidad and Rezo are also trusted names in the curly hair space, each with their own techniques for sculpting the perfect cut.
The Ouidad Cut vs. Deva Cut
Ouidad is the original salon to cater to curls and opened their first salon in 1984. Their curl cutting technique known as "Carve & Slice" removes much of the bulk from hair that causes the dreaded triangle shape and allows for the natural curl and texture to shine. Similar to the DevaCut each client receives a customized haircut.
The Rezo Cut vs. Deva Cut
The Rezo Cut technique focuses on the volume, texture and shine of curly hair. The goal to preserve as much length and volume of the hair as possible.
How to find a certified stylist for your Devacurl Haircut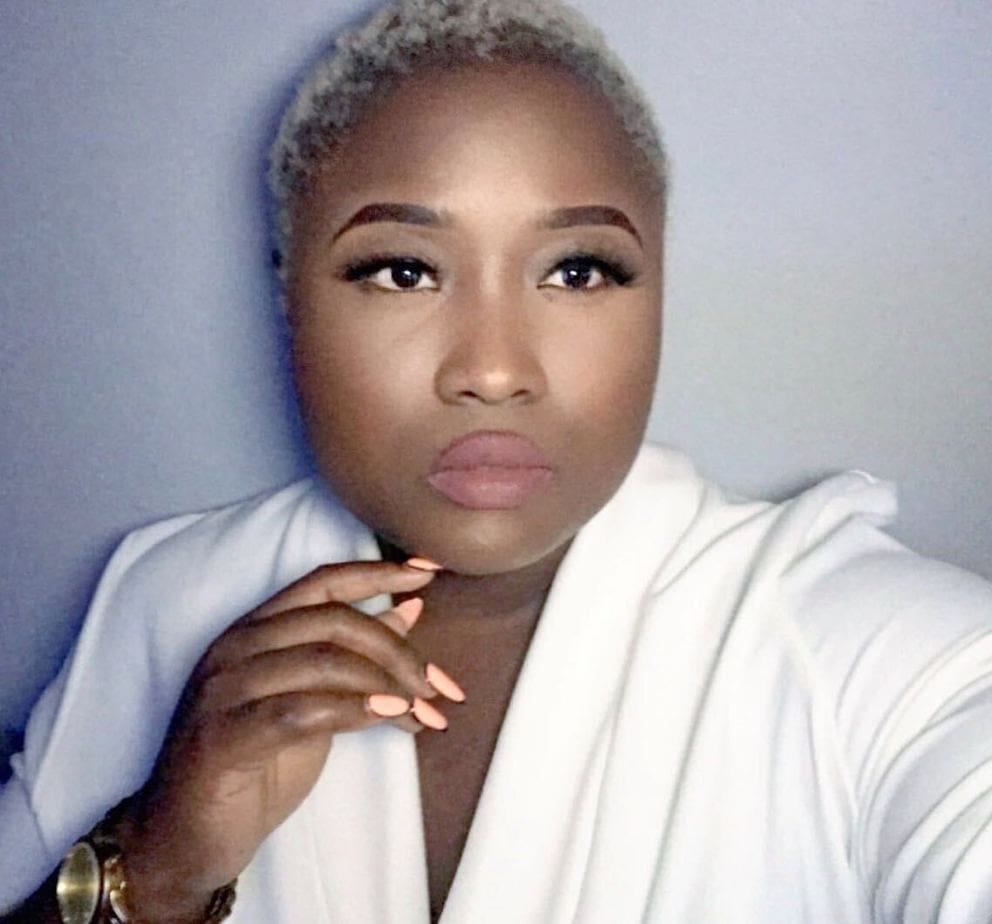 You can find a certified DevaStylist on the DevaCurl website's Stylist directory. If you are in the New York City area you can book an appointment at one of their two flagship Devachan salons in Soho or the Upper West Side.
But don't forget to leverage social media and use it as a stylist finder. Tricia recommends looking at the pictures of the work of each stylist to find one that mirrors your own personal style. Look for stylists who have cur hair with your similar curl type or curl pattern.
When looking for a certified stylist also pay attention to curly hairstyles and curly hair cuts he or she has within her portfolio. Instagram pages are usually a great indicator of this to showcase work. But, also don't forget about helpful Yelp, Facebook, and Google reviews if they are available.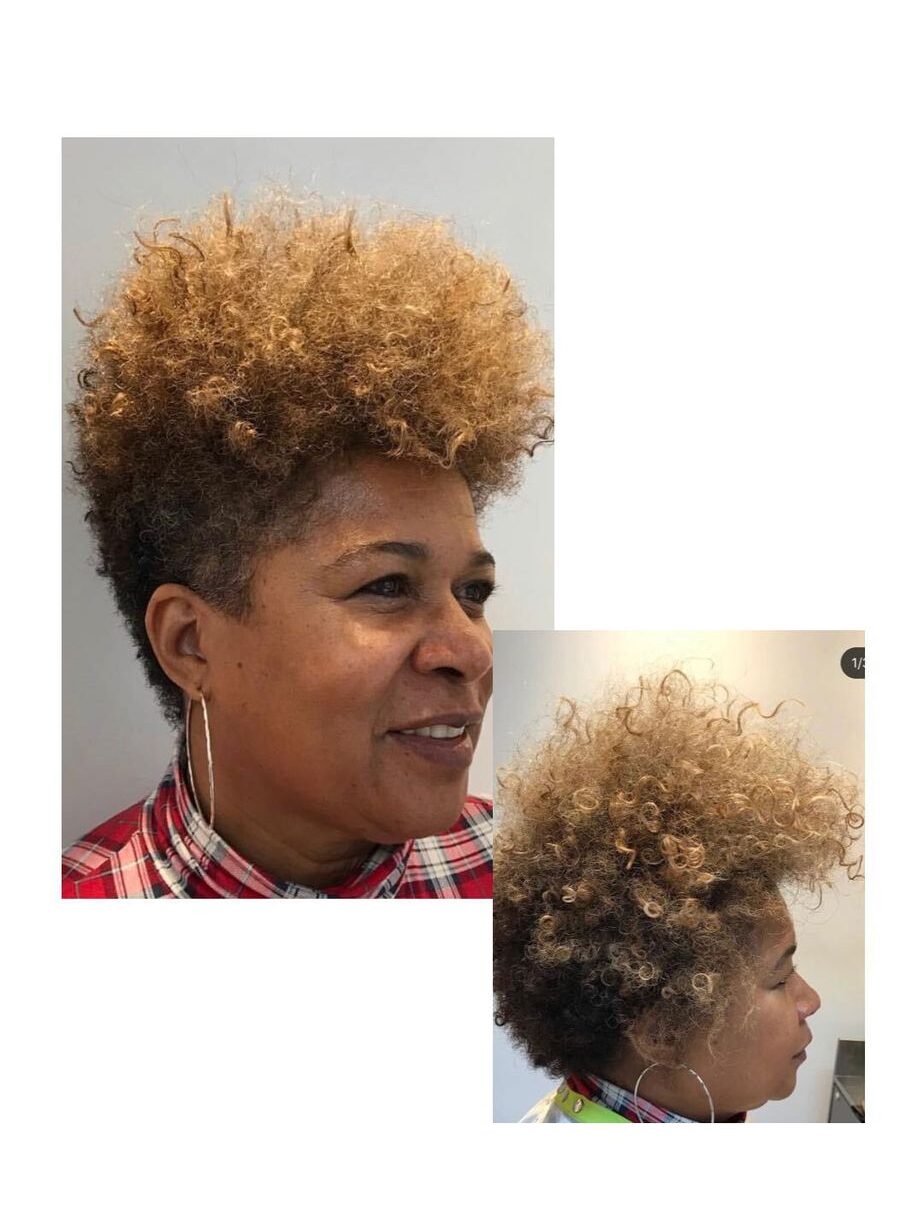 What do I need to know before getting a Deva cut?
While you're searching for your perfect stylist you can also look for some inspiration for your cut.
Ama Mathewos a long time Devachan client says you should be clear about what type of cut you want before walking into your first appointment. Bringing a picture helps you to communicate your expectations to your stylist.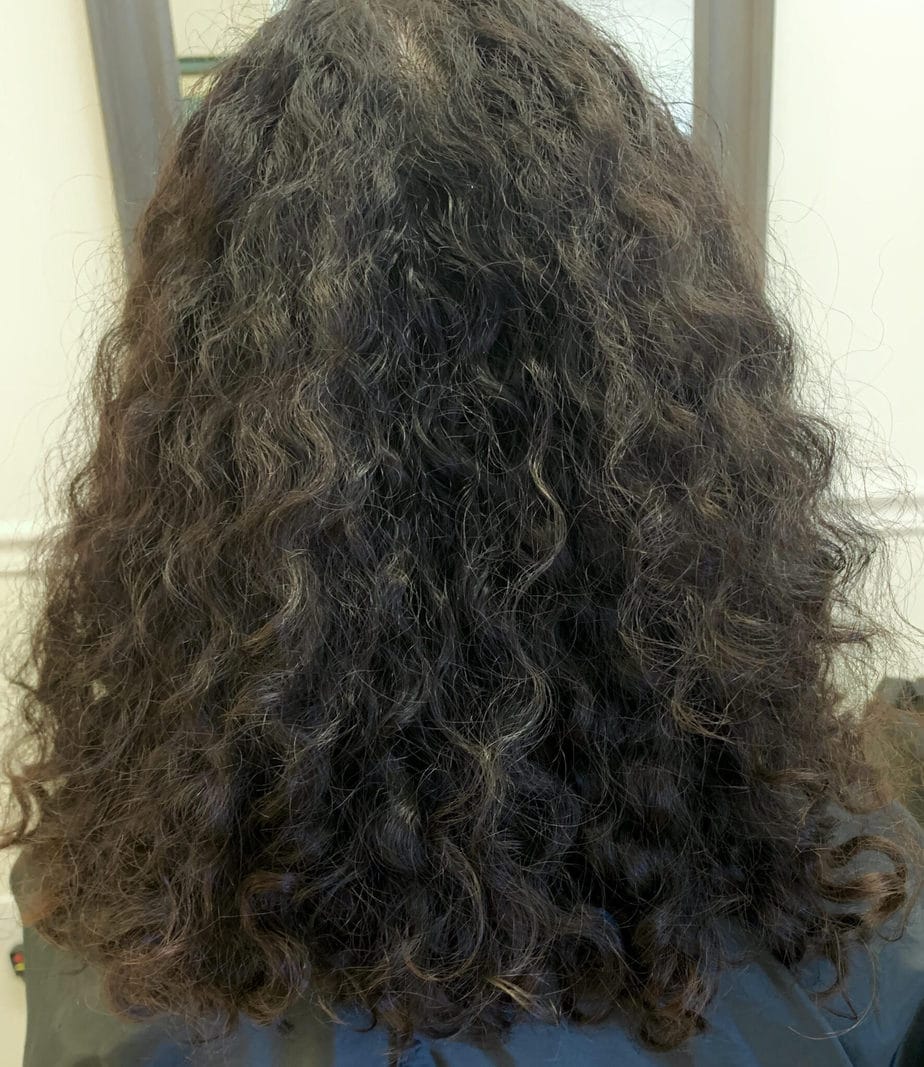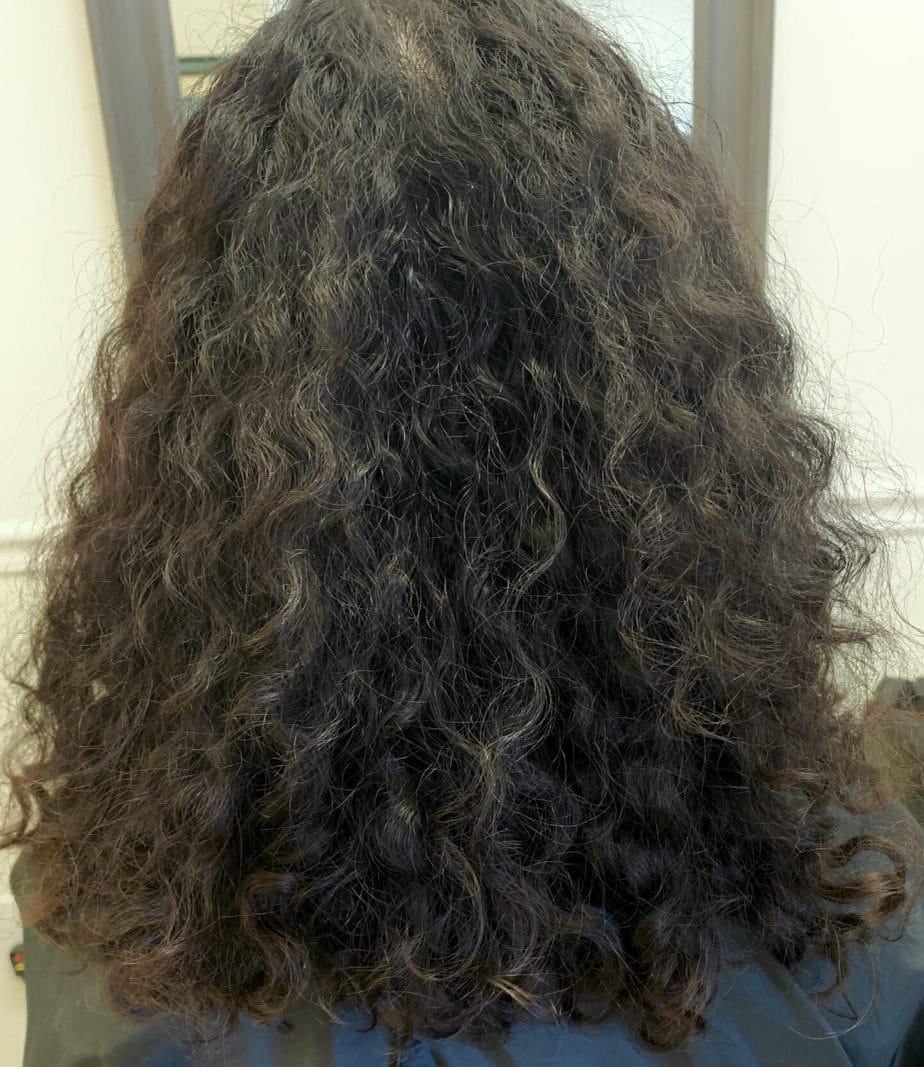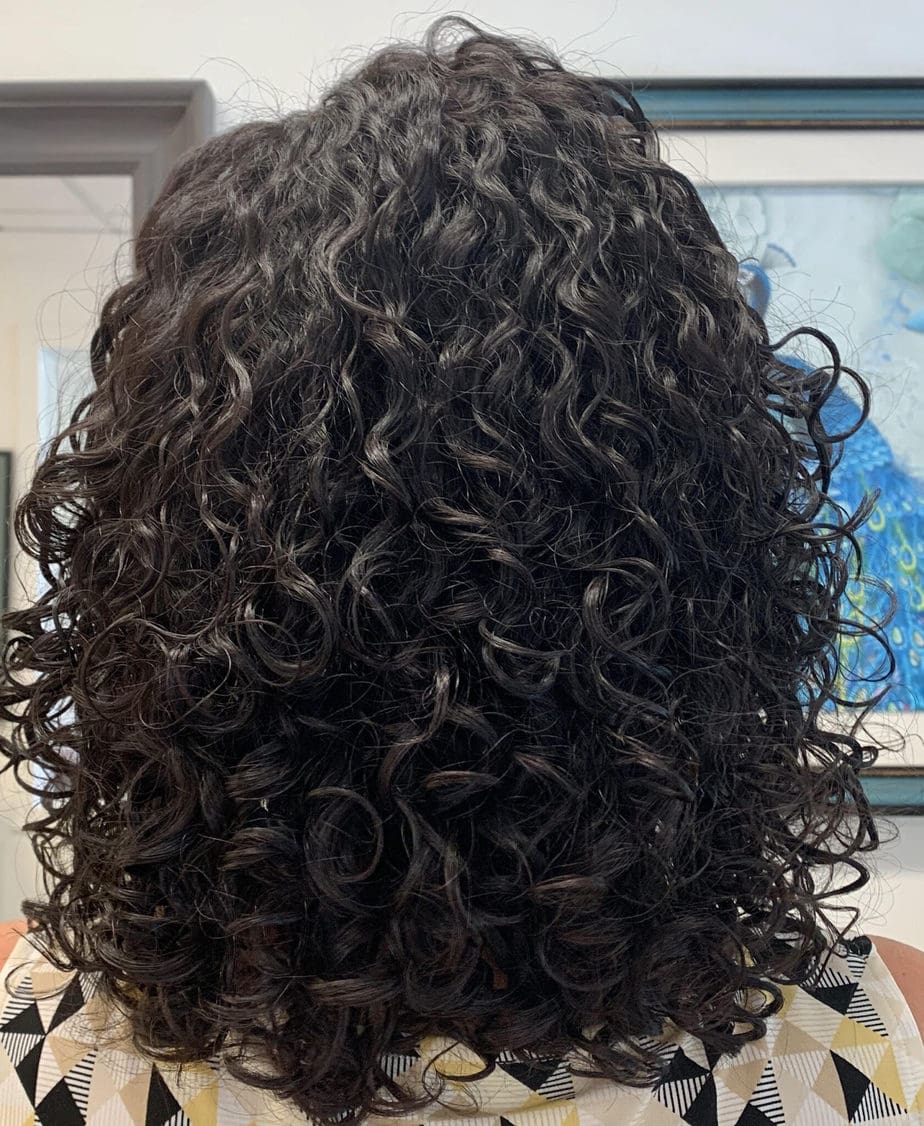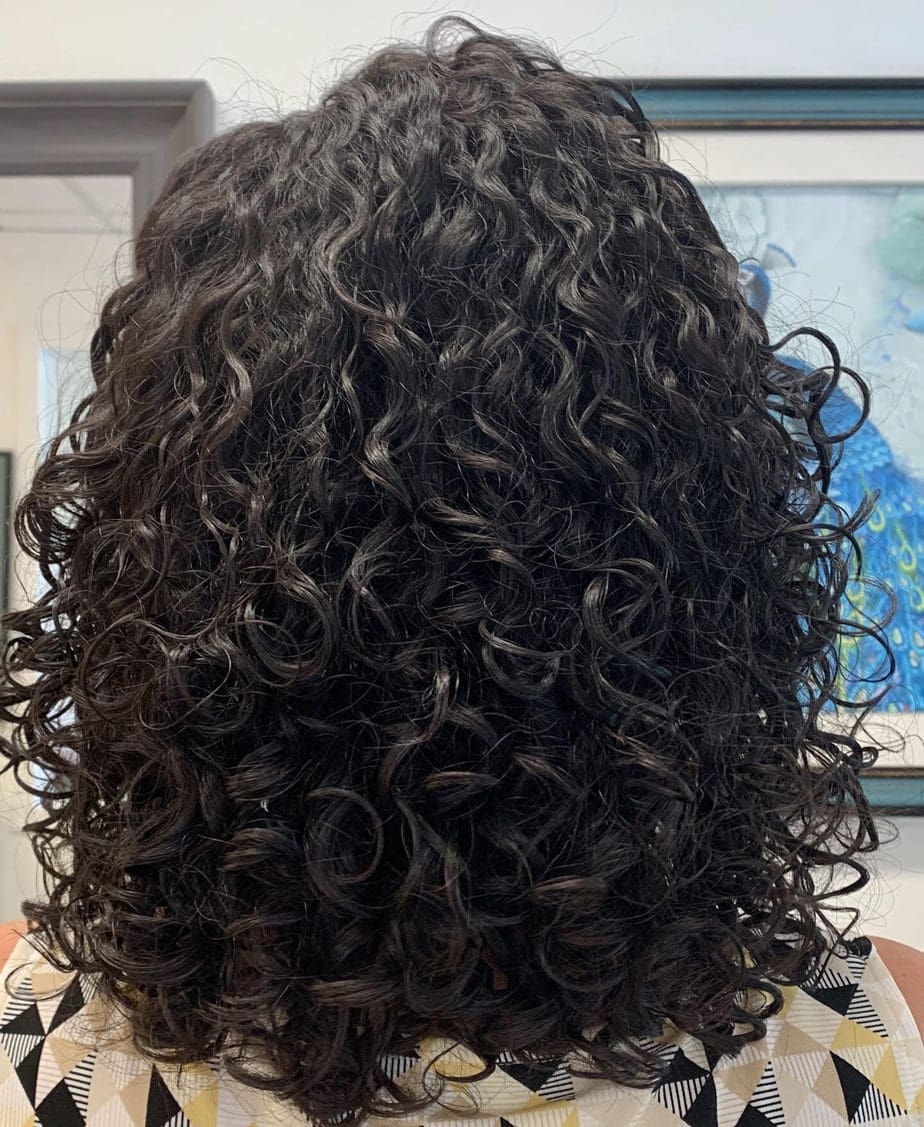 Once you've found your DevaStylist and booked your first appointment, you hair needs to be prepped prior to showing up in the chair. Tricia provided these steps to prep your hair for your Devacut:
Saturate the hair with water and a good conditioner – no coconut or shea butter
Detangle the hair with a tool like a wide tooth comb or vent brush – no fingers
Rinse the conditioner completely out and then wrap the hair with a t-shirt and leave it wrapped for 20 minutes
Remove the t-shirt and then let your hair air dry
Remember, because the hair is cut dry during the Devacurl haircut process, step 4 is an important. You want to make sure your hair is in a state where your curls will naturally fall for everyday wear.
Cutting straight hair is different than cutting naturally curly hair. In addition, we all know hair types perform and look dramatically different when the natural curls are wet vs. dry. Styling products will also alter your natural curl pattern of course so trust the prepping recommendations above.
Also Read: The Curly Girl Method: What Is It & Should You Try?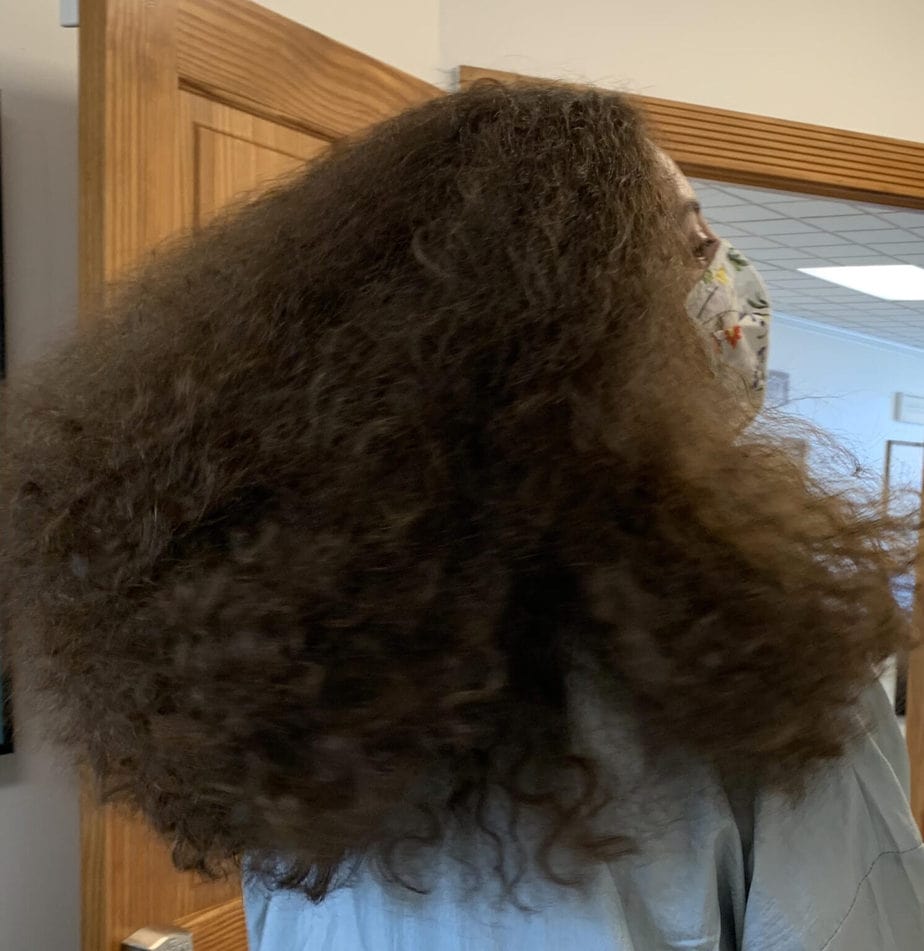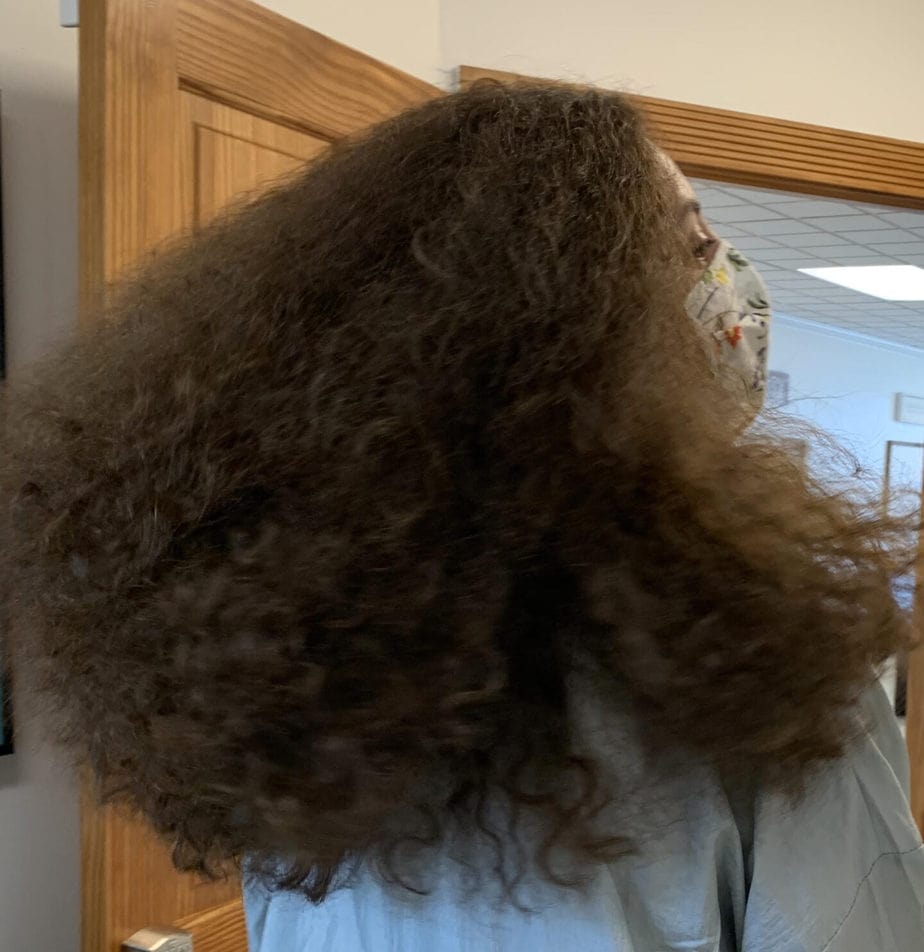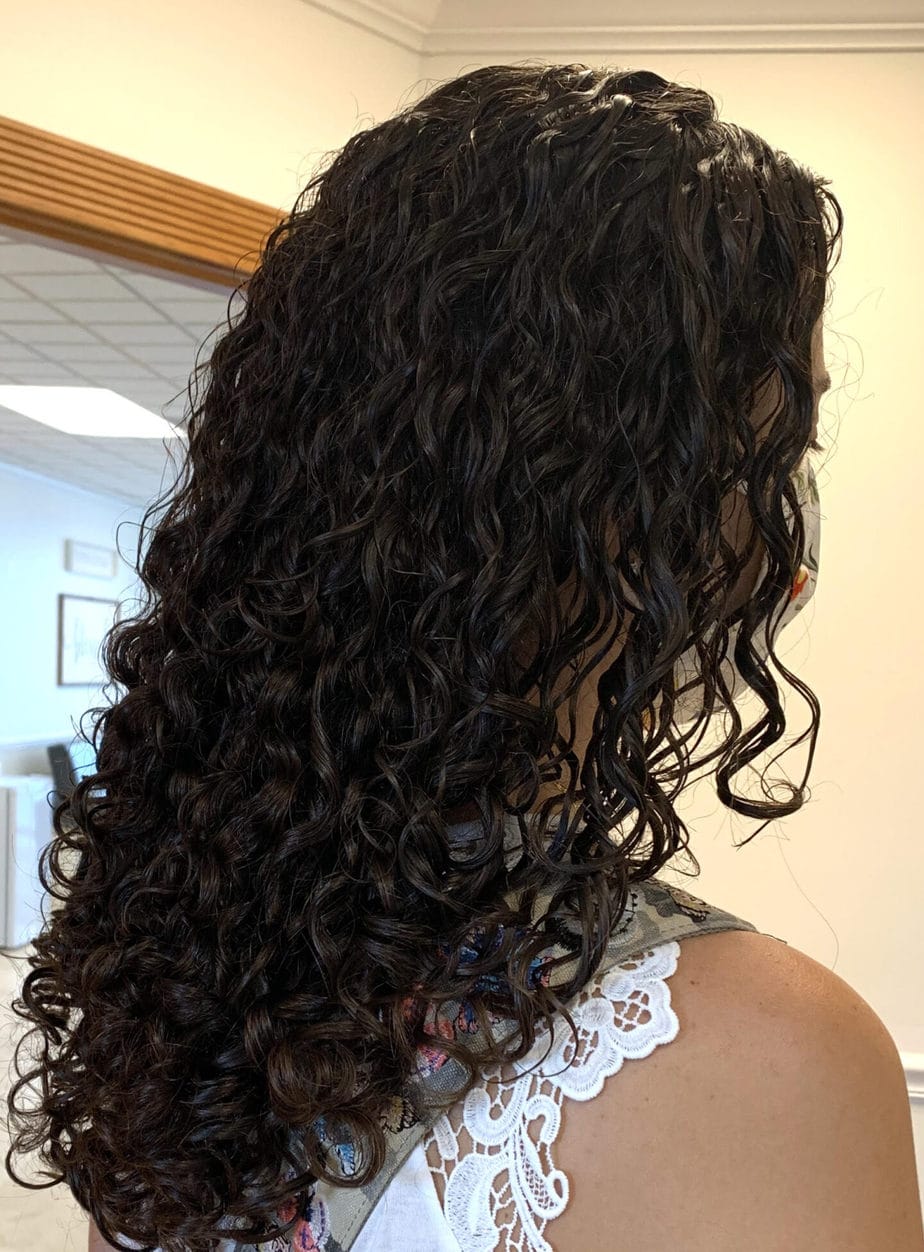 The Devacut experience
Latoya Moore stylist at the New York City Soho Devachan salon says the experience you will have at a Deva salon is unlike anything you'll find at a traditional salon. It is a curl community, warm and welcoming that focuses on curl education and exceptional service for each client.
Long time client Brittany Minetti shares what it is like at a Devachan salon:
"The DevaCut experience is a pretty unique one. Most people are used to going to the salon, getting their hair washed and conditioned, and then getting their hair cut while it's wet.

At Devachan, all of the cuts are performed on dry hair. This gives the stylist the ability to cut the curls where they fall naturally, allowing them to create a gorgeous shape for your hair.

Throughout the entire process, the stylist asks you questions about your curls and the styles you love to wear, as this helps them with their cut. During the whole process, the stylist provides you with tips for taking care of your hair, customized to you. You're going to leave the salon knowing exactly how to care for your curls.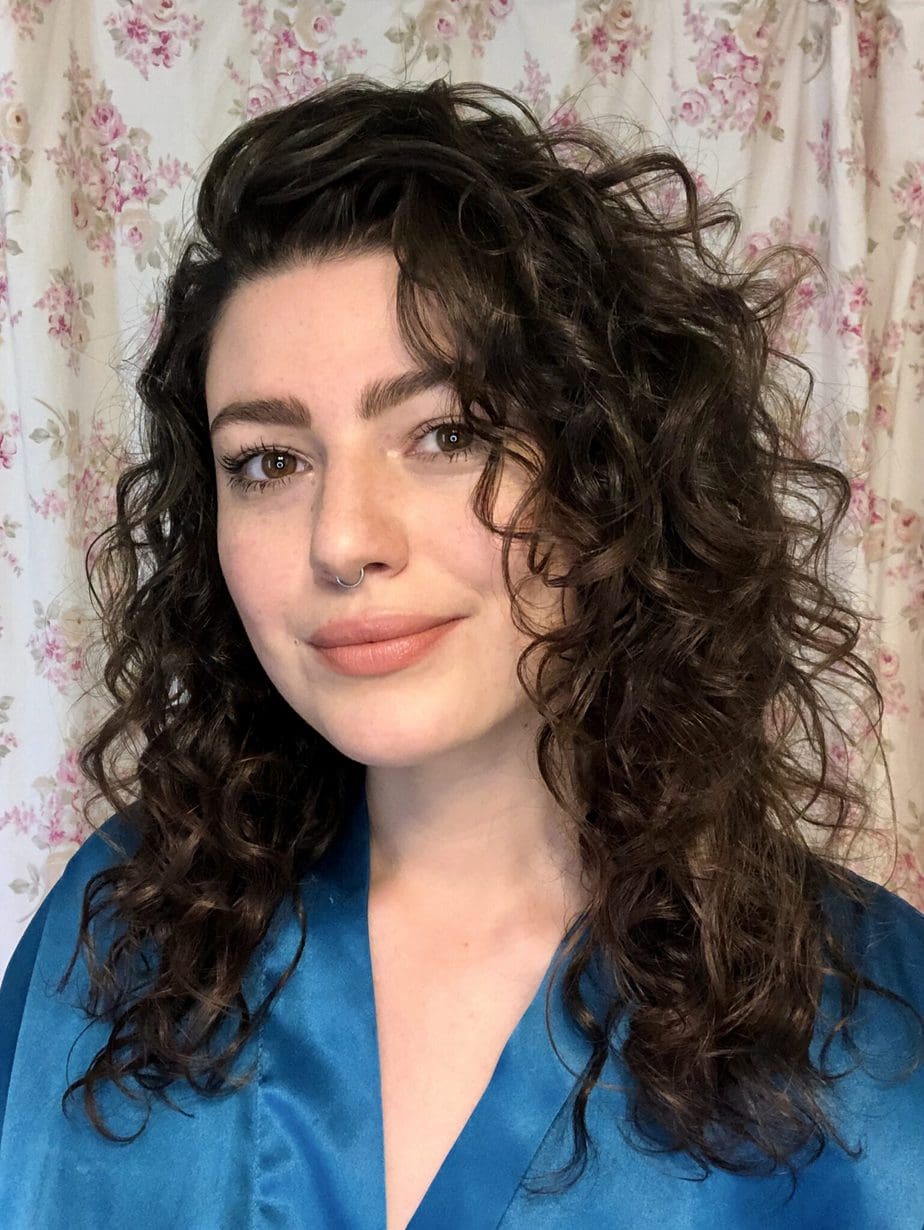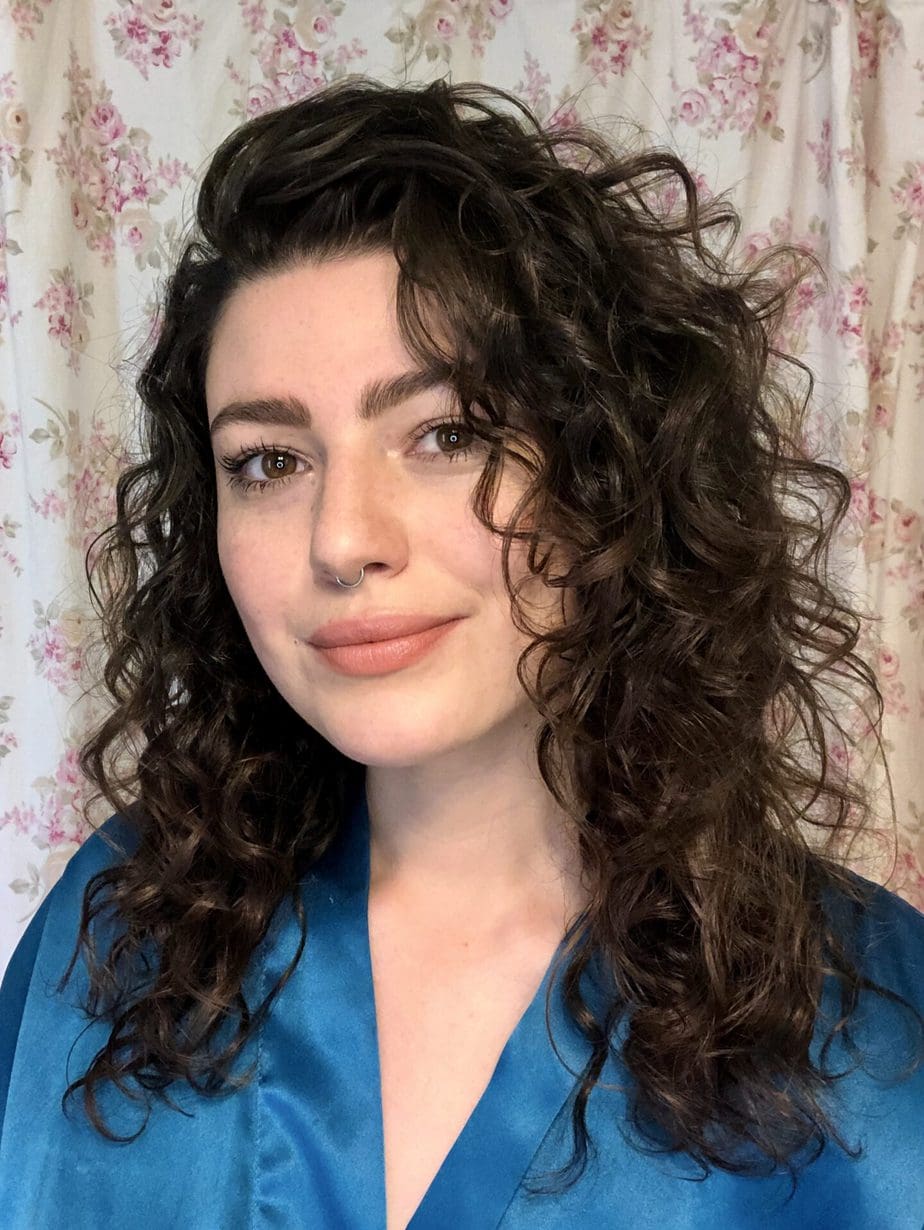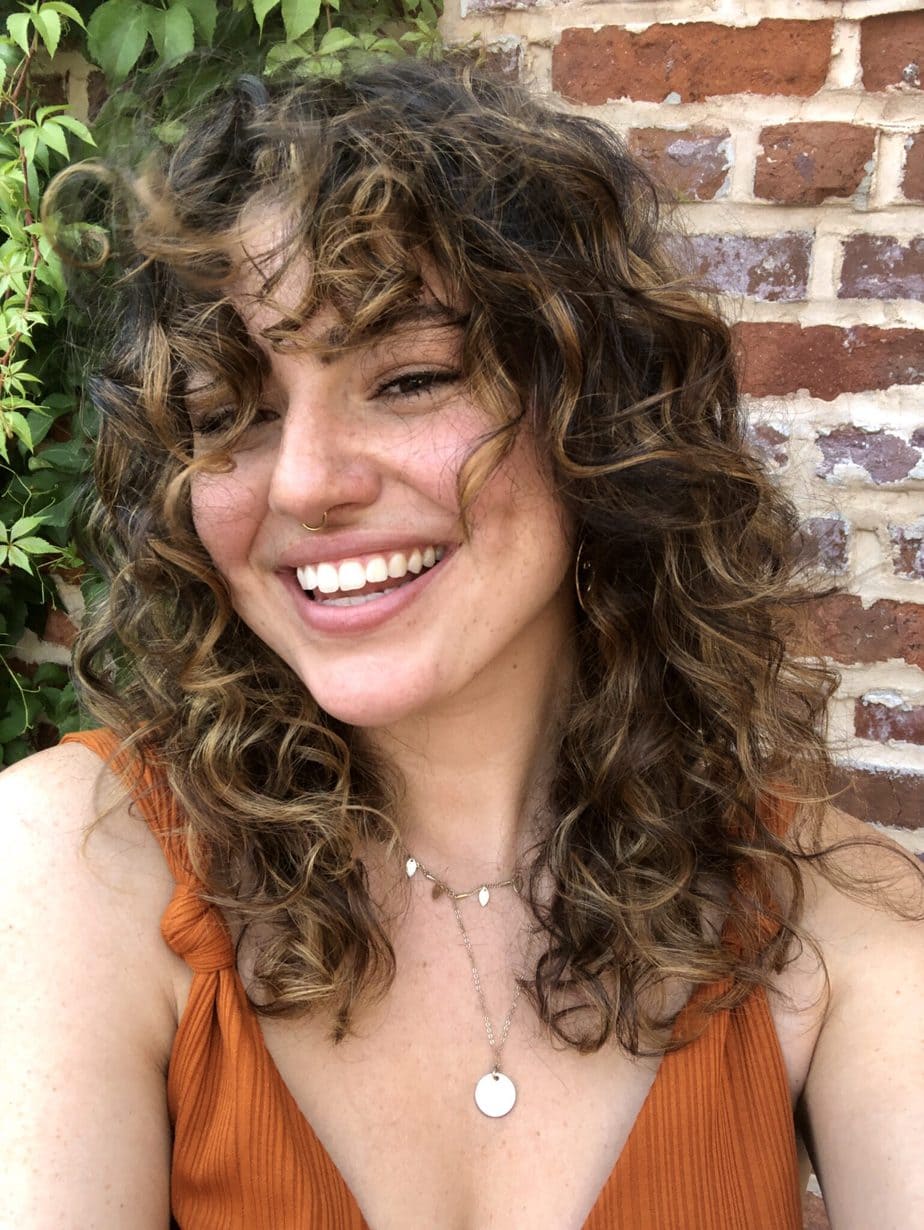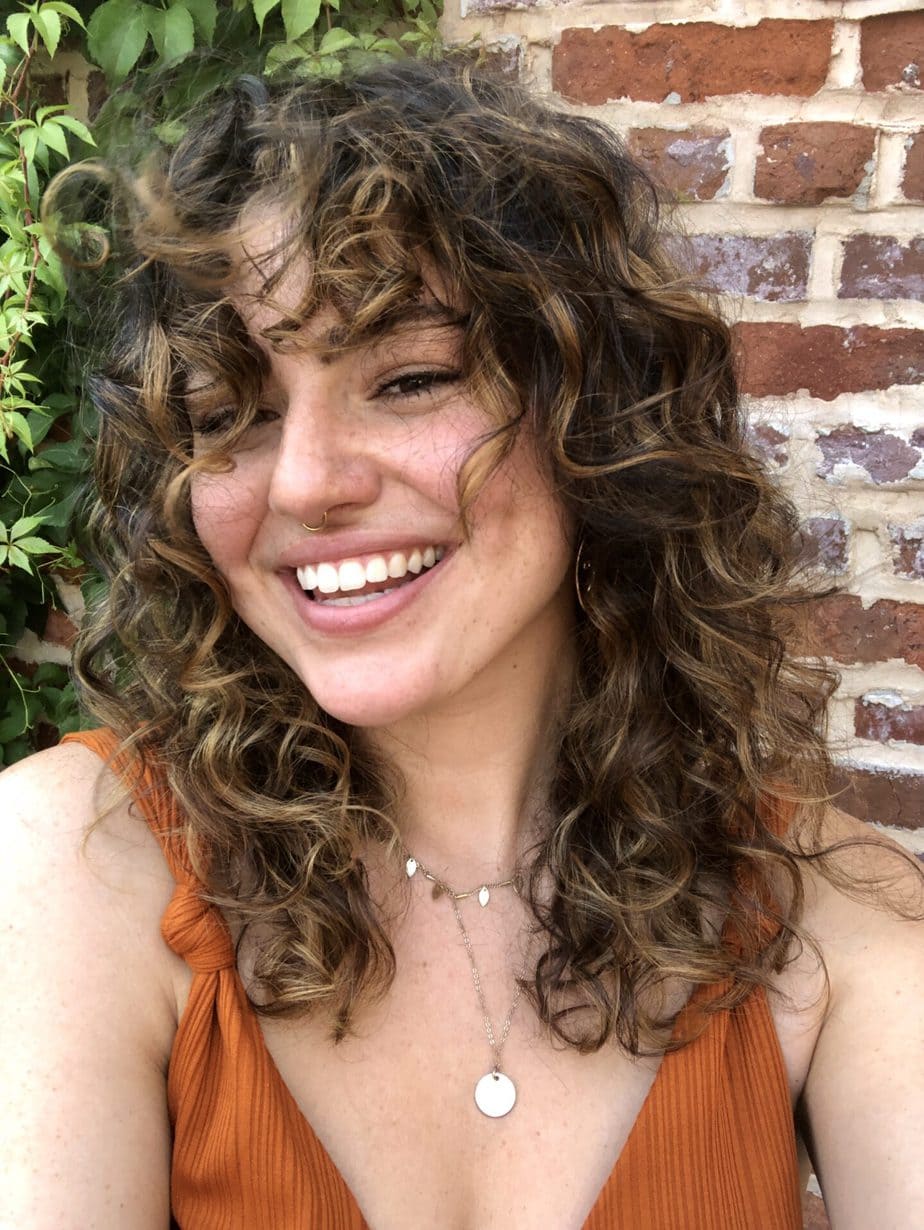 After cutting the hair, you'll head to the sink and lay down on the comfy spa beds to get your hair cleansed, conditioned, and styled. It's so relaxing.

All of the styling is typically done at the sink since the products must be applied to soaking wet hair. Once the styling products are in, you'll head back to the chair and sit under the hooded dryer to dry completely. Sometimes the stylist will come in with a DevaFuser at the end to give you some volume if that's the look you're going for (for me, bigger is always better!).

After you're dry and the stylist shakes out your curls – you're all set! If there are any finishing touches to be done or any stray curls, the stylist will come back in with their scissors for some touch-ups.

Then you head out and you're ready to rock the streets with your fabulous DevaCut."

@brittminetti
How to get the most out of your appointment
Going to a hairstylist for the first time can be as stressful as going on a blind date.
Devachan stylist Latoya says to get the most out of your appointment "always ask your stylist questions to get the most out of your appointment, that way your stylist will know exactly what you are hoping to achieve or get done to your hair.
Moreover, have a reference photo of what you're looking to achieve in a few months or in the future. The stylist will be honest with you if you can achieve that goal."
How much does the DevaCut cost?
The cost of a DevaCut depends on a number of factors including the location of the salon and the experience of your stylist. For budgeting purpose you can expect the cost to range from $75-$250.
Also take into consideration other styling options you may want with your cut. Would you like hair color such as the popular curl color technique called pintura highlights? Or do you want curly hair with bangs?
There are so many options with curly hairstyles so make sure that is factored into your decision before you book an appointment. 
DevaCut For Natural Hair DIY Tutorials
If you're adventurous and want to try a DIY DevaCut at home, these videos take you through that process step by step.
Overall Conclusion & Takeaways
Clearly a lot goes into the the process of cutting curly hair. If after all of this you're still on the fence on whether a DevaCut is right for you, 5-year Devastylist Taylor Tugman, who works in both New York City Devachan salons has this to say:
"Listen to your intuition and do it when you're ready. Your first experience with a curl specialist will definitely be a game-changer. There's no going back to a regular haircut afterward!"
If after all of this you're still on the fence on whether a DevaCut is right for you, 5-year Devastylist Taylor Tugman, who works in both New York City Devachan salons has this to say:
"Listen to your intuition and do it when you're ready. Your first experience with a curl specialist will definitely be a game-changer. There's no going back to a regular haircut afterward!"
Here's to bouncy and happy curls!
Have you tried a DevaCut for your natural hair? Comment and let us know!