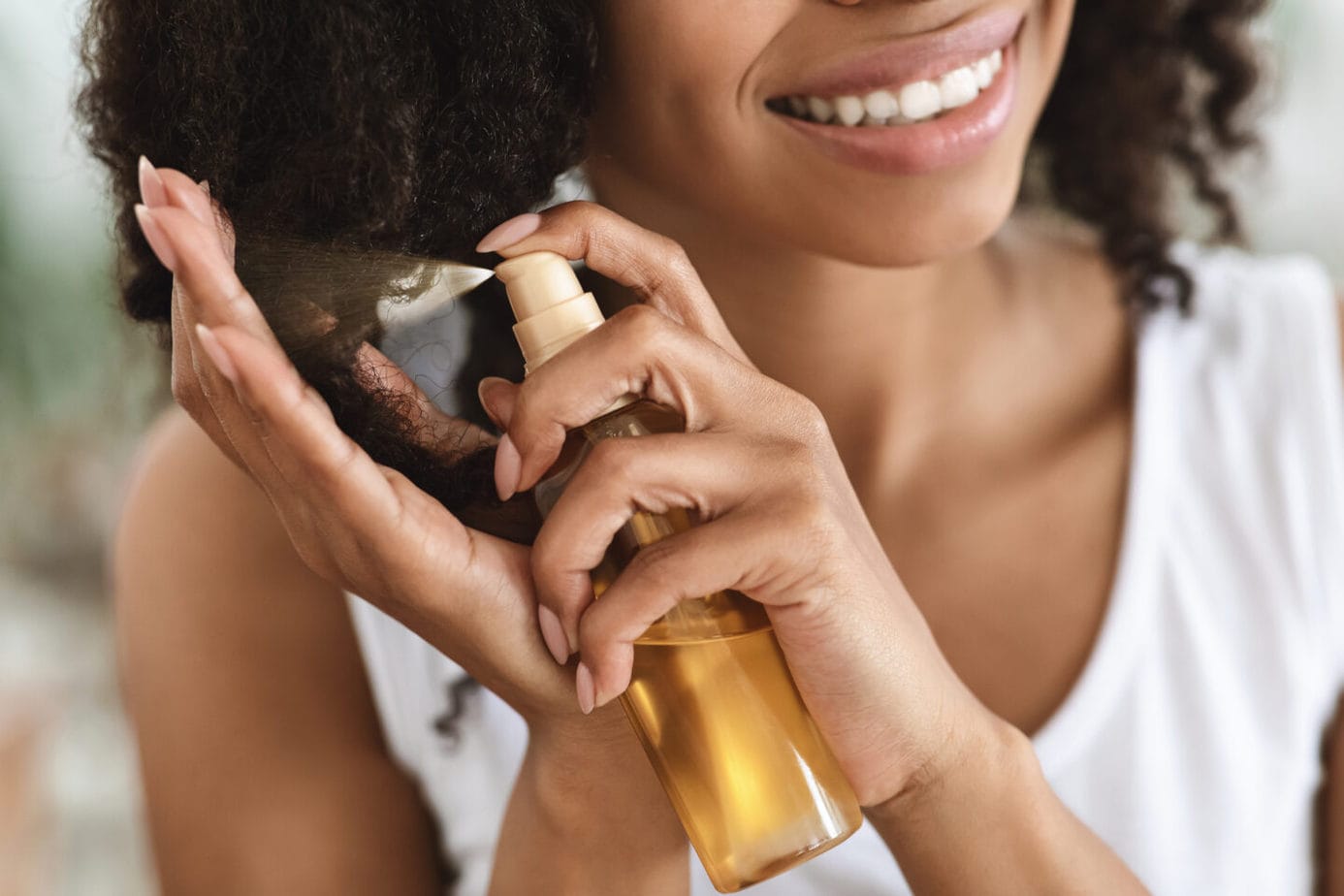 Extra Virgin Olive Oil, Jamaican Black Castor Oil, Coconut Oil, and Argan Oil are some of the most popular oils for many at-home beauticians for growth, shine, and moisture. But there are still a few unsung heroes left to try like – Emu Oil. Yes, Emu like the bird!
Emu oil isn't the new kid on the block. It has been around for a while. Even though it's primarily praised for its healing powers on the skin, using emu oil for hair has also been found to have benefits for the hair and scalp.
Let's dive into everything you want to know about Emu Oil, discuss how it can help you achieve healthy hair, and answer some frequently asked questions.
Also Read: 7 Amazing Oils for Natural Hair Besides Coconut Oil
Where does Emu Oil come from?
Emu oil is made from the fat of an Emu, a flightless bird, native to Australia. In the United States, emus are bred for both meat and oil however the oil is the star of the show. A versatile oil, it has many uses such as burns, scars, rashes, stretch marks, acne, sunburn, and hair growth.
What are the benefits of Emu oil?
High in omega fatty acids, emu oil contains Omegas 3, 6, 7, & 9 as well as Vitamins A, D, E, F, and K2. It is thought to moisturize and restore dry, damaged hair, stop hair loss, increase hair growth, and healthy skin cell production.
Emu oil also has anti-inflammatory properties. It nourishes the roots to reawaken dormant hair follicles and reduces inflammation to improve hair growth.
One of the leg ups emu oil has on other oils is that it has a small molecular size and similar compositions to our own natural skin oils. This allows emu oil to penetrate deeper, reaching more layers of the skin. Some reviews also suggest emu oil is great for sensitive skin and dry, flaky skin conditions. 
How to apply Emu Oil to hair:
For optimal results, use emu oil as an overnight pre-poo 3-4 times a week. Simply massage a few drops of the oil into the scalp every night and wash out in the morning.
However, if you're not into multiple wash days per week, here aer other ways you can also use emu oil:
1. As a Hot Oil Treatment
Hot oil treatments have also been around for years and are not a new treatment. If you have never applied a hot oil treatment to your hair the process is really easy.
Simply combine your favorite oils in a plastic disposable applicator bottle. A great mix of essential oils and carrier oils will do the trick.
Once the oils are combined, heat for about 30 seconds in the microwave. Alternatively, you can drop the plastic bottle in hot water for about two minutes to warm the oil that way.
The most important step in this process is to test the oil on your hand before applying to the scalp so it does not burn you.
Next, after you apply emu oil to the scalp, lightly massage the oil into the scalp after shampooing and conditioning. Cover with a cap for 5-10 then rinse with cool water. 
2. As a Moisturizer
Although I am a firm believer that oils do not moisturize hair and only water can do that, I do believe everyone should have a great oil to seal the moisture into their hair. This especially comes in hand if you are using the LOC Method for your natural curls.
Applying oil to hair after shampoo and conditioning, while the hair is still damp is a great practice to use with any oil, including emu oil.
If you choose to apply oil to your hair daily, that is fine as well. Just remember eventually to apply a moisturizing spray or leave in conditioner for extra moisture when handling curls.
Also Read: 7 Reasons to Try Oil Rinsing for Your Dry Hair
How long does it take to work on hair?
There is no magic pill stimulate hair growth hair growth or thinning. However, you can expect to start seeing hair growth in 30-90 days of consistent use of emu oil when used in combination with a strong hair care regimen. 
Does Emu Oil Prevent Hair Loss & block DHT?
Dihydrotestosterone (DHT), an androgen linked to hair loss, binds to hair follicle receptors causing them to shrink and preventing hair growth. Emu oil is high in linolenic acid, a potent inhibitor used in the treatment of disorders associated with DHT such as alopecia. It stops hair loss and promotes regrowth. 
A study completed by Dr. Holick of Boston University School of Medicine suggests that emu oil makes the hair follicles more robust and that the emu oil stimulated hair growth. 
Overall, you'll have to decide if the benefit of emu oil is worthy enough for you to give it a try. Many hair products claim to prevent hair loss so if you are skeptical we also suggest talking to a doctor.  
Which Emu oil is best for hair growth?
For the best hair growth, you'll want to make sure you have the best emu oil. As with any product, not all emu oils are created equally.
One of the best ways to ensure that your product is of good quality is to purchase from an American Emu Association (AEA) certified manufacturer.
Where to buy quality Emu Oil
Montana Emu Ranch from $9.99
Emu Essence Naturals from $13.99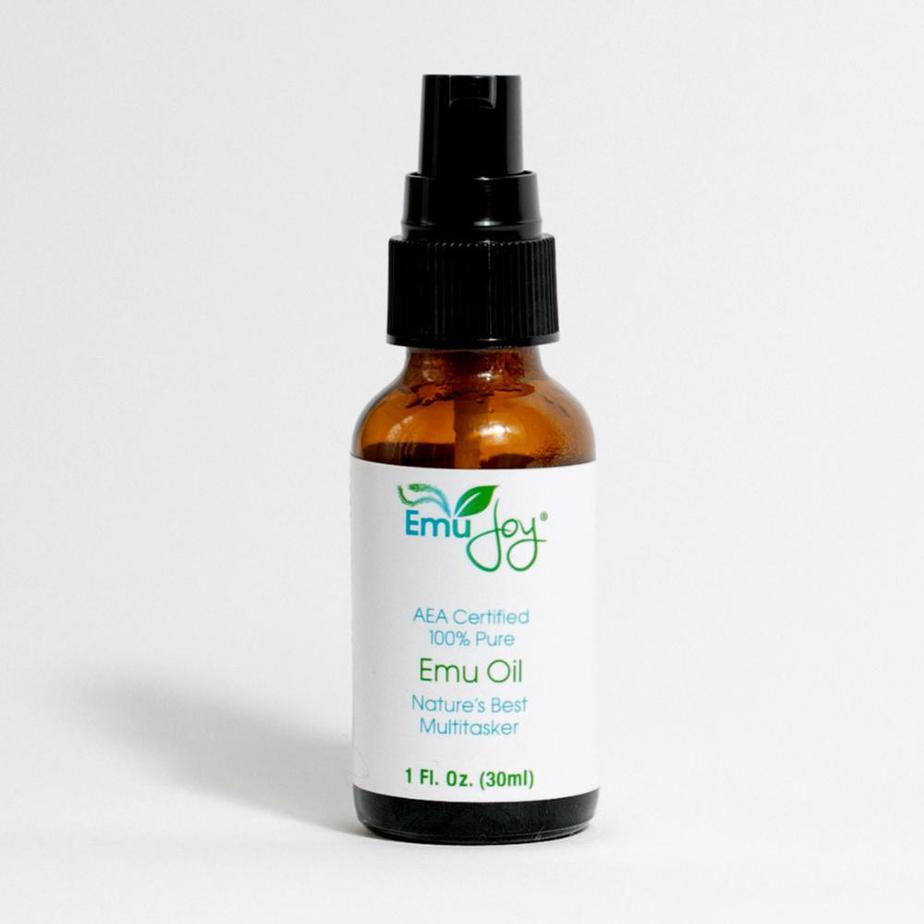 Emu Joy Pure from $26.00 –  AEA Certified 100% Pure Emu Oil
Three Feather Emu Ranch from $14.00
If you are looking for a natural, nongreasy powerhouse oil to moisturize and help your hair grow, make room on your shelf for emu oil.