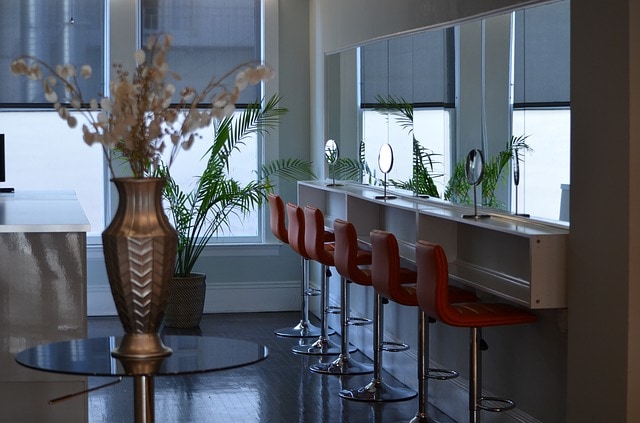 Finding the perfect natural hair salon or hair stylist can be a very daunting task. It can take months or even over a year to find the perfect match.  And if you recently moved to a new city you may have no idea of the first steps to looking for a new stylist.
After talking about why natural hair salons should teach texture education, the first step for many women is actually finding a credible salon to attend.
Or maybe you are a new natural and your current stylist does not specialize in natural hair.  Whatever the case, here are a few tips to finding the perfect natural hair salon.
How to Find the Perfect Natural Hair Salon
1. The Power of Hashtags
If you are one of those people easily annoyed by overly used hashtags, don't be because it is truly a great resource.  The power of hashtags is incredible.  I have found several makeup artists and hair stylists simply by hashtag search via Instagram using #dallasstylist #dallassalon and so forth.
However…you must also go the extra mile.  Once you find a stylist and come across their page do not stop at the first beautiful picture you see.  Keep investigating to get a trend of the type of hair service that stylist shares the most.
Also, check to see the other hashtags used by the stylist, which usually gives a little more detail behind the actual hairstyle in the photo.  Do you only see blowouts and silk presses? Does the person only specialize in weaves and sew-ins?
Like it or not, social media is a walking marketing campaign for certain professionals.  If there are limited pictures of the stylist offering natural hair services either walk away or go to step two…
2. Ask If the Salon or Stylist Offer Consultations
Let's face it, going to a new stylist is just flat-out scary.  You are trusting your crown and glory into the hands of a professional you barely know.  To ease your fears, ask if the salon or stylist offer consultations, either in person or over the phone.
Having the opportunity to clearly talk through the services you want, your past hair issues and your end expectations can save a lot of time and money.
Also, by going into the salon you can get a sneak peak of current clients, the vibe of the salon and how the salon operates. This is always a plus!
3. Ask About Their Tools & Styling Process
Call me crazy but before trying a new stylist I have tons of questions about everything from the product line used to the brand of the styling tool.  Those are all very important things to me and any natural hair salon that does not offer steam/hydration treatments for natural hair clients, I sort of give the side eye.
You should be well equipped with information before sitting in the chair so there are no surprises.  Additionally, knowing if a stylist uses a ceramic or titanium flat iron can be the difference in your curls experiencing heat damage depending on your texture.
With ceramic flat irons, heat is not evenly distributed as with a titanium flat iron, causing the stylist to possibly pass the same section of hair over and over with the iron.
4. Traditional Reviews
Although we live in a social media driven world where pictures sell the story, traditional reviews still hold a ton of value.  Exhaust all of your review resources from Yelp, Google Plus reviews, Style Seat and Facebook when looking for a natural hair salon.
More importantly, this may be able to give you a more robust and in-depth review from a wide range of people.  For example, there are thousands of women who do not post Instagram pictures, have a blog or create youtube videos for their reviews.  Writing a traditional review is quick and to the point.
Also,  I often find people on Yelp do not hold back so you are pretty sure to get a very honest opinion.
Any other suggestions I may have missed? Share how you found your stylist and comment below!
---
Did you enjoy this article? Subscribe to never miss a post!
[mc4wp_form]
---