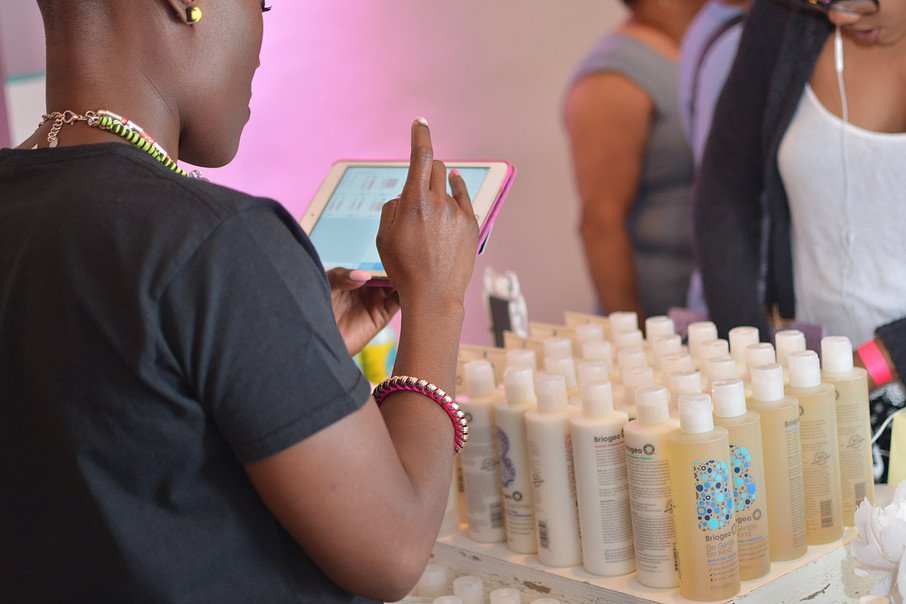 Photo Credit: Marrica Evans
Black owned beauty supply stores are outnumbered. Although African-Americans purchase 9 times more beauty and grooming products than any other ethnic group, we represent about 1% of the beauty supply store market share.
These numbers have probably grown since the last time I read this stat about 2 years ago but I wouldn't be surprised if it didn't.
In addition, footage leaked years ago of a Korean store owner in Charlotte, NC placing a chokehold on an African-American woman for allegedly stealing a pair of false eyelashes. A purchase worth $2, caused this man to kick and choke her while another worker helped take the alleged thief down.
Although further video has surfaced insisting the customer was stealing, the whole event was disturbing, to say the least. Immediately, the Charlotte community started to boycott the store. If the two scenarios above aren't enough reason to start supporting beauty supply stores owned by us, I don't know what more is needed to convince you.
A few days later, I came across a Facebook post discussing why some black women choose not to shop at other black-owned beauty supply stores. Higher prices and product variety were the top reasons. The most obvious reason was not a surprise.
So, here are 4 reasons you should start supporting black-owned beauty supply stores and where you can find them in your state.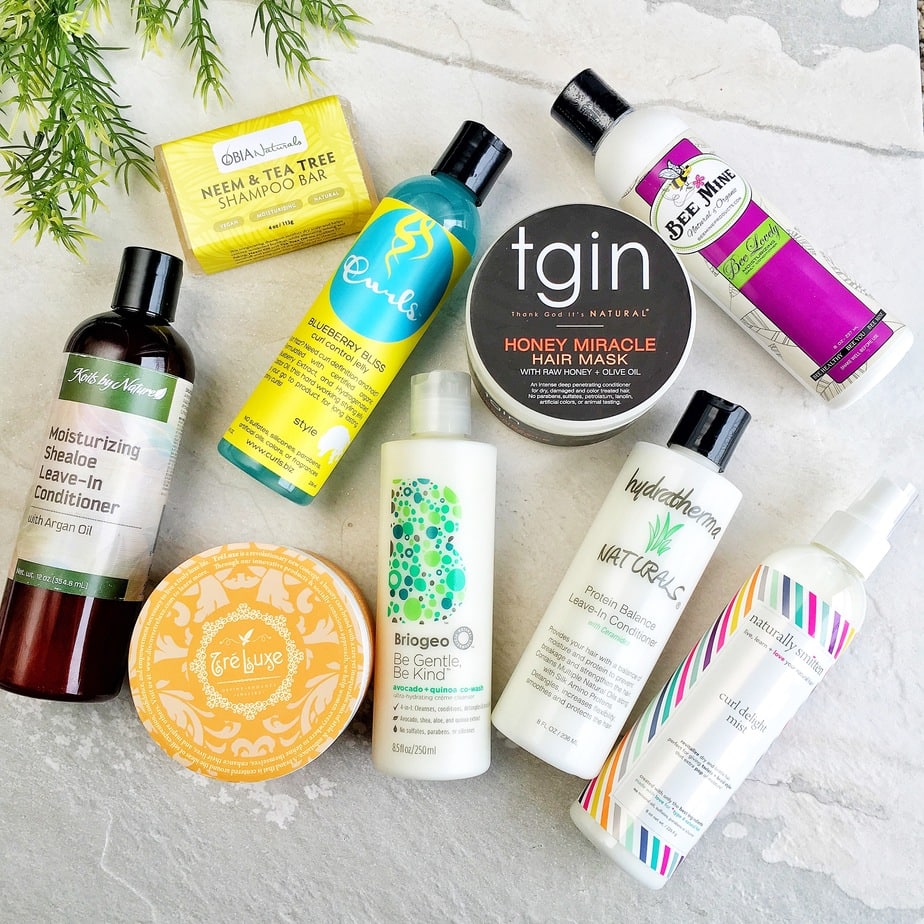 4 Reasons to Support Black-Owned Beauty Supply Stores
1. Better Customer Experience
There is nothing better than going into a store and speaking to someone who understands your needs. Specifically, with hair care, it is a great feeling to be able to talk to someone who knows your hair struggles and can recommend a product based on personal experience.
No one wants to feel like someone is just trying to make a sale without any regard to your concerns or wants. Your chances for a more personal shopping experience increases by shopping at a black-owned beauty supply store.
2. Launching Pad for Other Black-Owned Beauty Brands & Small Businesses
Black-owned beauty supply stores also support tons of other small businesses. Several natural hair care brands launched in small, black-owned beauty supply stores before reaching the shelves of Sally's, Wal-Mart, or Target.
Most of the time, black-owned beauty supply stores are the first stores to offer in-store distribution for up and coming brands. As a result, your support at these stores could be the difference in another small business getting off of their feet.
3. More Competitive Prices
The #1 complaint I hear from women about black-owned beauty supply stores is the costs are too high. Why shop here when "ABC Beauty Supply" has the same product for a dollar less around the corner? Yes, I get it. Everyone is counting their coins.
However; lower costs are available when stores buy more products in bulk. Unfortunately, there is a possibility your local black-owned beauty supply store will not be able to compete on price alone for a few reasons.
1) The in-store demand isn't there for them to purchase hundreds of products at a time.
2) They might not be able to obtain certain distribution accounts due to limited access – weaves especially.
However, more support and shopping at these stores will in return help the store owner know what to purchase. If you want something, speak up and let your local store owner know.
4. Help Support Expansion of Additional Stores
If you want to see more black-owned beauty supply stores in your area, start by supporting the ones that currently exist. We all know there is no shortage of women who want to purchase hair and beauty products; however, expansion into additional stores can only happen with the initial support first.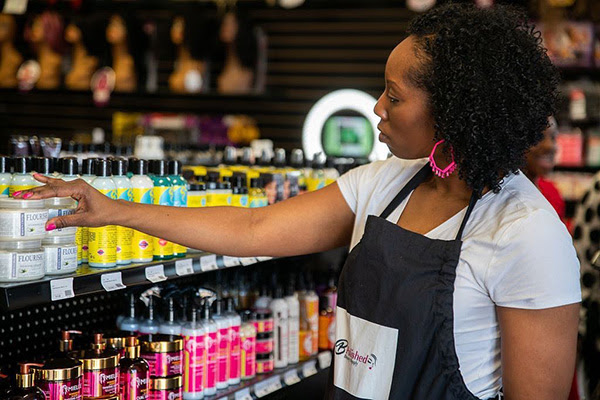 Stores like BPloished Beauty Supply in Arlington, Texas recently launched last year with hopes of additional additions locations.
Janice Fredricks, the founder of The Retail Genius, has made it her mission to help other black owners open their stores right way. Her first store opened its doors in 2010, followed by a location in Bermuda. In 2012 the website- fabulousfreddys.com was born and its reached move to international water. With years of expertise, she has gained a good amount of knowledge relating to the beauty supply industry and can indulge in providing consulting services, webinars, and products to potential clients.
Help your local black-owned beauty supply store grow and expand simply just by shopping at least 1 day a month. Trust, a little goes a long way.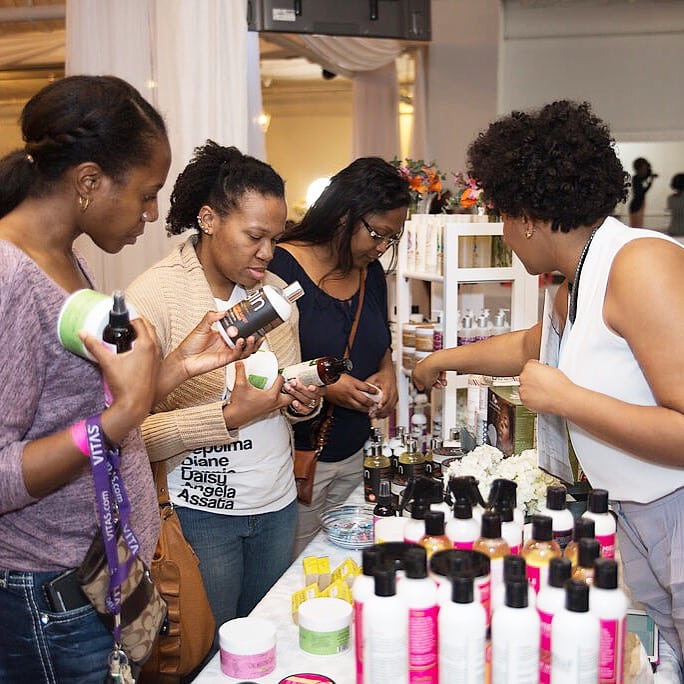 Black-Owned Beauty Supply Stores by State
This list was originally compiled and seen on Official Black Wallstreet and Lisa A-la Mode. Additional stores have since been added to these lists, which are all below. Special thanks to both of those websites for their help gathering this information.
If there are any stores we've missed please add them below in the comments!
Alabama
KSR Hair And Beauty Supply
350 N Broad St, Ste G,
Mobile, Alabama 36603
(251) 434-8266
Benton's Beauty Supply
28 Bibb St,
Alexander City, Alabama 35010
(256) 329-3560
Arizona
Labelle Hair & Beauty Supply
633 E Ray Road, Ste. 101
Gilbert, AZ 85296 (480) 540-1557
Get Sassy Beauty Supply
1368 N Arizona Ave, Ste 102,
Chandler, Arizona 85225
(480) 917-0014
ZuZu Beauty Supply
2700 W Baseline Rd,
Tempe, Arizona 85283
(602) 437-1229
Arkansas
Hair Couture
1680 N. College Ave, Suite 4,
Fayetteville, Arkansas 72703
(479) 935-4852
California
Textured Tech
441 E CARSON STREET UNIT C & D
CARSON, CA 90745
424-477-5888
Ace Beauty Supply
12805 Prairie Ave,
Hawthorne, California 90250
(310) 978-4452
Trina's Beauty Supply & Salon
4854 W. Pico Blvd.
Los Angeles, CA 90019
(323) 931‑1359
Tru'Mane Natural
332 S. Market Street
Inglewood, CA 90301
(213) 235‑6533
The Girl Cave LA
7513 Melrose Ave.
Los Angeles CA 90046
(323) 592 3233
[email protected]
Simply Wholesome
4508 W. Slauson Ave.
Los Angeles, CA 90043
(323) 294‑2144
Shades of Afrika
1001 E 4th St.
Long Beach, CA 90802
(562) 436‑2210
Elise Beauty Supply
214 G Street
Antioch, California 94509
(925) 206-4981
Friday's Beauty Supply
1528 S Wilmington Ave
Compton, California 90220
(310) 638-0578
The Essence of it Beauty Supply
5409 Central Ave, Ste 14
Newark, CA 94560
(510) 793-9224
In the City Beauty Supply & Salon
26305 Jefferson Ave
Murrieta, CA 92562
951-696-3999
Universal Beauty Supply and Salon
4793 Telegraph Ave,
Oakland, CA 94609
(510) 601-5914
Dama Beauty Supply
711 Jackson St
Fairfield, CA 94533
707.422.8694
TTZ Hair & Beauty Supply
1717 E Vista Chino
Palm Springs, CA 92262
Our Essence Beauty Supply
3253 South St., Ste#J108
Long Beach CA 90805
Phone: (562) 386-2287
Colorado
Wigs & Beauty Supply
5145 Chambers Rd. Unit D
Phone: (303) 574-3088
Connecticut
Pelo Natural'e
166 Columbus Blvd
New Britain, CT 06051
Discount Beauty Supply
1245 Dixwell Avenue
Hamden, CT 06514
Next to Family Dollar
District of Columbia (Washington, DC)
Brown Beauty CO-OP
1365 Connecticut Ave, NW
Suite 100
Washington, DC 20036
(202) 506-2582
[email protected]
Florida
Annie's Beauty Supply
920 22nd St. S.
Saint Petersburg, Florida 33712
(727) 343-9582
Beauty Fab Lab
8126 Lem Turner Rd,
Jacksonville, Florida 32208
(904) 982-7812
Garden of Natural Beauty
2900 W Sample Rd, # 1305,
Pompano Beach, Florida 33073
(954) 366-2720
Fly Girl Beauty Supply
2547 South Federal Highway
Fort Pierce, FL 34982
772-882-4038
Onyx Beauty Supply
18561 NW 27th Ave.
Miami Gardens, Fl. 33056
786 440 5744
Georgia
Natalya's Beauty Supply
2890 Highway 212 SW, Ste B,
Conyers, Georgia 30094
(678) 413-1101
Atlanta Beauty Depot
2388 Cobb Pkwy SE,
Smyrna, Georgia 30080
(770) 916-1990
Cova Beauty
5248 N. Henry Blvd., Suite 700
Stockbridge, GA 30281
Hattache
6035 Peachtree Rd, C112, Doraville, Georgia 30360
Phone# (470)545-4182
Kinks and Curls
3157 Sugarloaf Parkway Suite 190
Lawrenceville, Georgia 30045
(770) 559-9027
My Beauty Beauty Supply
5001 Lavista RD
Tucker Ga 30084
PD&K Beauty Supply
611 Holcomb Bridge Rd, Ste B,
Roswell, Georgia 30076
(678) 720-5879
Premier Beauty Supply
9559 Hwy 5, Suite 302,
Douglasville, GA
678-909-6718
Beauty Scenez (Online) – Based in Atlanta, GA
Illinois
Jordan's Beauty Supply
1911 East 79th Street
Chicago IL 60649
(773) 734-6268
Second Location
8228 South Kedzie Ave.
Chicago IL 60652
(773) 498-2555
Curl Kitchen
3428 S King Dr,
Chicago, Illinois 60616
(312) 273-3646
Studio 27 Beauty Supply
2329 W Madison St
Chicago, IL 60612
Idaho
Hair Bliss Beauty
6407 W Ustick Rd
Boise, ID 83704
Indiana
Precise Beauty Supply
4875 W 56th St e
Indianapolis, IN 46254
Kansas
The Hair Store, LLC
3012 E Harry St, Wichita Ks 67211
(316) 730-8452
Louisiana
Naturally Me Hair Store
3535 Sherwood Forest Blvd. Ste. 142
Baton Rouge, LA 70816
(225) 448‑5662
Unity One
4125 Washington Ave
New OrleansLA70125
(504) 533-9436
CRAVE Hair & Beauty Supply
409 Nth 8th St.
Kinder, La 70648
337-240-6119
Black Beauty & Supply Store
1416 Moss Street
Lafayette, Louisiana 70501
www.blackbeautyonline.com
(337) 534 – 0055
Maryland
Romulus Beauty Supply
9279 Wayne Rd.
Romulus, MI. 48174
(734) 955-6532
Dee Beauty Supply & Salon
13535 Clopper Rd.
Germantown, MD 20874
Glorious Beauty Supply
7809 Parston Dr
District Heights, MD 20747
Beatitudes Hair and Beauty Supply Store
25 W Washington St
Hagerstown, MD 21740
Beauty's Own Beauty Supply
922 E Swan Creek Rd
Fort Washington, Maryland
(301) 292-3108
Beauty Plus
2107 N Charles St
Baltimore, MD 21218
Luxe beauty supply
2477 Crain Highway
Waldorf, MD 20601
United States
‭+1 (240) 607-2187‬
Action Beauty Supply
6093 Central Avenue
Capitol Heights, MD 20743
301-808-0708
EL&S Beauty Supply
3523 Fort Meade Rd Laurel, MD 20724
(240)-297-9732
Bagged Beauty (Online Delivery) Lanham, MD
Massachusetts
Head Games Beauty Supply
67 North Pleasant Street,
Amherst, Massachusetts 01002
(413) 253-7478
Fufu's Beauty Supply
945 State Street
Springfield, MA
All A's Beauty Supply
284 Boston St,
Lynn, MA, 01904
Franklin International Beauty Store
38 Eastern Ave
Malden, MA 02148
Koah's Beauty Supply
284 South Main Street
Fall River, MA, United States
Flora's Beauty Supply
Westgate Mall
200 Westgate Dr, Brockton, MA 02301
Flora's Beauty Supply
570 Washington St.
Boston, MA 02124
Missouri
Clarks Beauty Supply
5226 Blue Ridge Blvd
Raytown, MO 64133
Ajourni Beauty Supply
12112 Bellefontaine Rd,
St. Louis MO 63138
The W Spot Beauty Supply
946 S Main
Joplin, MO
African Naturals
4511 S. Kingshighway Blvd.
St. Louis, MO 63109
(314) 768‑0710
Discount Queen Beauty Supply
4600 Chippewa Street, Suite Q,
St. Louis, Missouri 63116
(314) 224-5450
Mississippi
Wonderfully Made Beauty Supply
8952 Mid South Drive
Olive Branch, MS 38654
(3 miles outside of Memphis, TN)
Nevada
Hollywood Beauty Supply
4850 W Flamingo
Las Vegas, NV
Unbeweavable Beauty Supply
2900 Clear Acre Ln
Reno, NV 89512
Ensoul Beauty Gallery
855 E. 4th st suite F.
Reno Nv. 89512
New Jersey
Systahood Beauty Supplies
61 Central Ave,
East Orange, NJ 07018
(973) 414-1300
Paris Hair & Beauty Supplies
1566 Edgewood Ave,
Trenton, New Jersey 08618
(609) 218-5883
New York
Fabulous Freddy's
9409 Astoria Blvd,
Queens, NY 11369
(718)505-2989
IBI Beauty Supply Store
20013 Linden Blvd,
St. Albans, NY 11412
(718) 525-5255
Foxx Beauty Supply:
1781 Grand Ave
North Baldwin, NY 11510
United States
North Carolina
Hairizon Beauty
341 W. Main Street Ste. 104
Durham, NC 27701
(800) 557‑9828
Mane & Beat Beauty Boutique
2106 Ayrsley Town Blvd,
Charlotte, North Carolina 28273
(704) 625-6023
Nyenzo Natural Boutique
918 Rock Quarry Rd. Ste. 103
Raleigh, NC 27610
(919) 649‑1063
Beaute' Mark Beauty Supply
8906 Bellhaven Blvd,
Charlotte, North Carolina 28214
(980) 237-7625
Monique's Natural Hair Boutique
1530 S Evans St Suite 104C
Greenville, NC 27834
(252) 321-6331
Ohio
VNTG Boutique Beauty Cafe & Supply
2809 Philadelphia Dr.
Dayton, Ohio 45405
937-991-1045
Sparks Beauty Supply
16951 Chagrin Blvd.
Shaker Heights, Oh. 44120
216-350-6044
Powell's Barber and Beauty
901 Nebraska Ave,
Toledo, Ohio 43607
(419) 243-7731
Hair Stuff 216
6277 Pearl Road Ste D
Parma Heights Ohio 44130
440-345-5595
Oklahoma
Go Natural 24/7
4721 SE 29th St.
Del City, OK 73160
(405) 601‑4673
Oregon
Brixton Beauty Supply
12503 SE Division St, Ste C,
Portland, Oregon 97236
(503) 719-6367
Pennslyvania
Big Apple Beauty Supply
5224 Milford Rd,
East Stroudsburg, Pennsylvania 18302
(570) 588-7200
Systahood Beauty Supplies
1434 Knox Avenue
Easton, Pennsylvania 18040
(610)-253-1400
Sisters Beauty Supply
100 5th Ave,
Pittsburgh, Pennsylvania 15222
(412) 281-3390
Sisters Too Beauty Supply
2719 Brodhead Rd,
Aliquippa, Pennsylvania 15001
(724) 788-1549
Knight 's Beauty Supply
7161 Stanton Ave.
PHILADELPHIA, PA 19138
Hafiz Sisters Beauty Supply
59 W Chelten Ave
Philadelphia, PA 19144
Beauty Coliseum
1118 South St
Philadelphia, PA 19147
Marsh + Mane
529 S 4th St
Philadelphia, PA 19147
Brilliance Beauty Supply
3000 N 22nd St
Philadelphia, PA 19132
LaPearl Beauty
3857 Lancaster Ave
Philadelphia, PA 19104
S&J Beauty Supply
2417 Welsh Rd Unit 26
Philadelphia, PA 19114
South Carolina
Diva Beauty Supply
3237 North Pleasantburg Drive
Greenville, SC 29609
(864) 467‑0790
Kim's Beauty Supply
52 Highway 72 W
Abbeville, SC 2962
Tennessee
Black Star Beauty Supply
620 Mall Blvd, Ste E,
Dyersburg, Tennessee 38024
(731) 589-1993
Roots Hair & Beauty
3913 Brainerd Rd, Ste 116
Chattanooga, Tennessee 37411
(423) 490–7668
Roots Hair & Beauty Supply Second Location
4758 Highway 58
Chattanooga, TN 37416–2290
(423) 490–ROOT (7668)
Texas
BPolished Beauty Supply
6407 S Cooper St Suite 135
Arlington, TX 76001
(817) 583-6028
BPolished Beauty Supply (SECOND LOCATION)
4135 Belt Line Road Ste 110
Addison, TX 75001
Empress Beauty Supply
2286 W Pleasant Run Rd, # 108,
Lancaster, Texas 75146
(214) 884-9224
Lin's Beauty Supply
6803 Preston Rd, Ste 142,
Frisco, Texas 75034
(469) 362-551
Platinum Beauty Supply Store
3937 S Cockrell Hill Rd,
Dallas, Texas
(469) 872-0180
Trendsetters Beauty Supply
717 S Interstate 35
Denton, TX 76205
Your Style Beauty Supply (formerly Hair World Beauty Supply)
1607 E McKinney St # 650
Denton, TX 76209
Vermont
HAIR R US
1140 Williston Rd
South Burlington, VT 05403
Virginia
Envy Beauty Supply
508 S Van Dorn St,
Alexandria, VA 22304
Life Beauty Supply
801 Merrimac Trail, Ste G
Williamsburg, VA 23185
Edify Beauty Supply
7216 Hull Street Rd
Richmond, Virginia
CATHY CIRE BEAUTY SUPPLY
514 Pantops Center
Pantops Shopping Center
Charlottesville, VA 22911
Washington State
Kumba's Beauty Supply Store
5723 Rainier Ave S,
Seattle, WA 98118
(206) 760-5339
C&G Hair and Beauty Supply
24228 104th Ave SE
Kent, Washington 98030
(253) 854-4229
Saran African Market & Beauty Supply
20019 International Blvd,
SeaTac, WA 98198
(206) 878-8623
Tsehay Beauty Supply & Salon
15216 Military Rd S
SeaTac, Washington 98188
(206) 659-0358
Diva's Beauty Supply
16911 Highway 99 Suite102
Lynnwood, WA 98037
(425) 742-0991
Awa Beauty Supply
19826 Aurora Ave N,
Shoreline, WA 98133
(206) 542-2646
Unlimited Beauty Supply & Salon
12354 15th Ave NE,
Seattle, WA 98125
(206) 417-9349
H&J's Natural Beauty and Supply Shop
4227 Robinson Rd NE
Bremerton, WA 98310
(360) 932-1455
Wisconsin
Savanna Beauty Supply
1712 Eagan Road
Madison, WI 53704
608-422-4001
Leave a comment below and let me know of any other black-owned beauty supply stores I missed. Thanks!