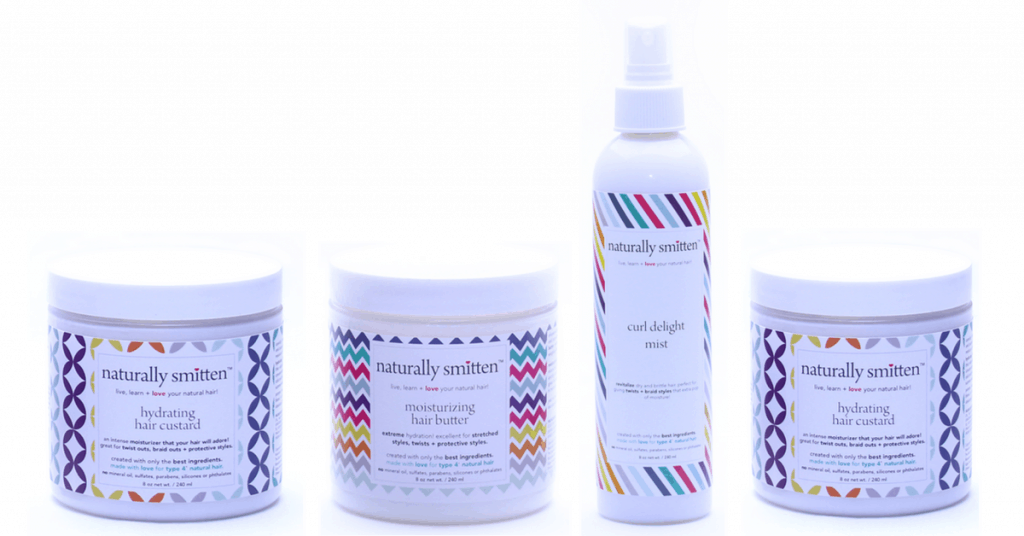 When it comes to natural hair there are no shortage of products on the market. However the representation of brands that cater to more coarse textures, often categorized as type 4C natural hair, are often few and far in between.  Luckily, Naturally Smitten is here to change that. With the recent Shea Moisture PR nightmare, I thought it would be a great idea to shed light on some other amazing black owned brands whose products perform just as well, if not better.
Tasha Branham is the Founder and CEO of naturally smitten™. Tasha stopped using relaxers in 2007 and quickly learned that there weren't many products, at the time, that catered to her newly found hair texture. She searched online for products and natural ingredients that would hydrate her hair and found many products were curl enhancers but, those products didn't work for her type 4B/4C, with no curl pattern. Like any smart woman she took matters in to her own hand to find a solution.

Naturally Smitten™ products are formulated for coarsely textured hair. Their mission is to educate women with type 4 hair and to provide premium products exclusive to this unique and beautiful texture. Naturally Smitten invites you to join the movement of women who are confidently embracing their natural hair. Here's a little more about a few products from their line.
NATURALLY SMITTEN CURL DELIGHT MIST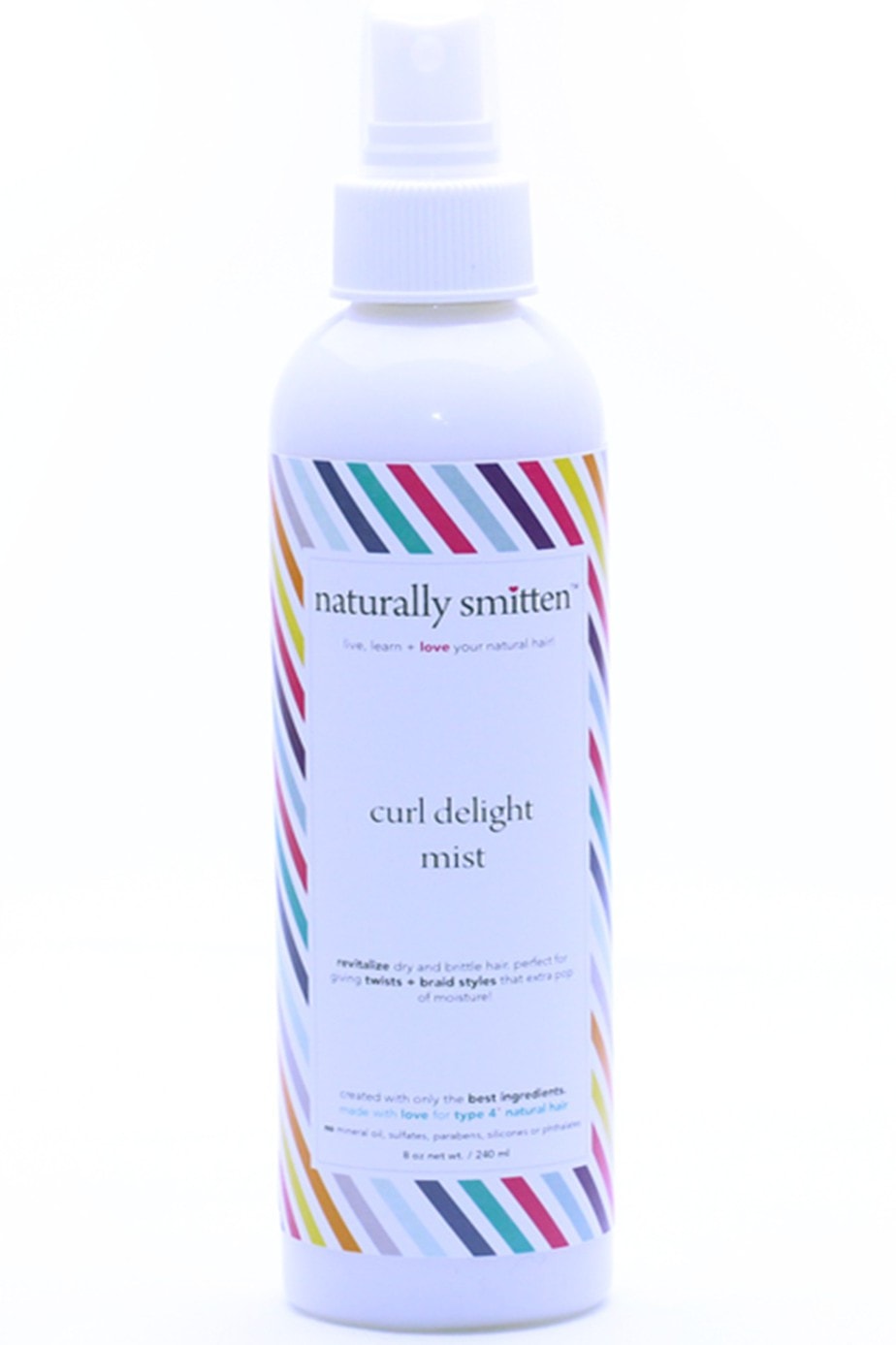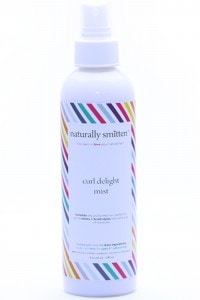 The Naturally Smitten Curl Delight Mist is a light and effective moisturizer that gives natural hair a healthy shine. You can use the Curl Delight Mist along with the moisturizing hair butter, tangle-free pudding, or hydrating hair custard to achieve supreme moisture. The Curl Delight Mist will spruce up any textured 'do. The lush formula gives type 4c natural hair twist-outs and braid-outs that extra hydration needed to make natural hair shine.
NATURALLY SMITTEN MOISTURIZING HAIR BUTTER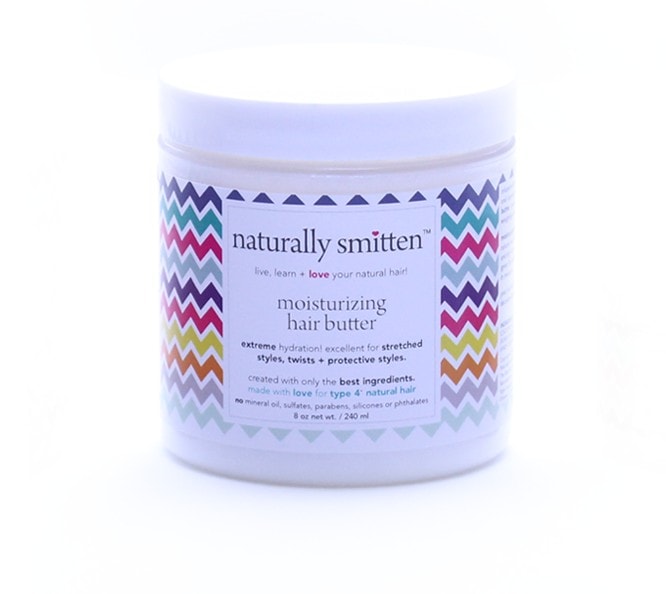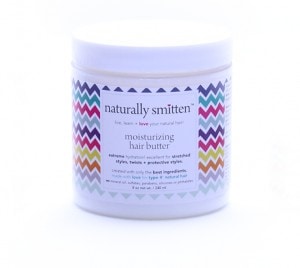 Infused with yummy nutrients such as mango butter and avocado oil, you'll love how moisturizing hair butter provides hydration and shine without weighing down your natural crown. Moisturizing hair butter is an excellent sealant for natural hair. Highly recommended for porous hair and dry-itchy scalp, moisturizing hair butter works great for keeping natural hair hydrated by locking in moisture. Your hair will fall head over heels with this decadent butter blend.
NATURALLY SMITTEN TANGLE FREE PUDDING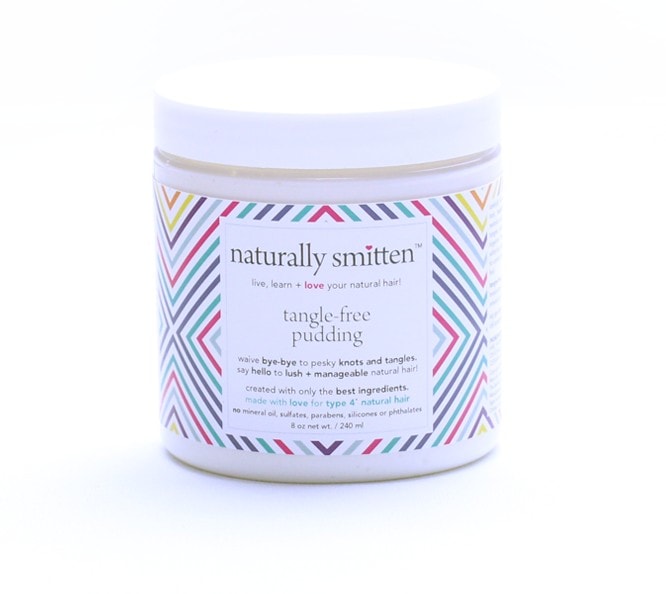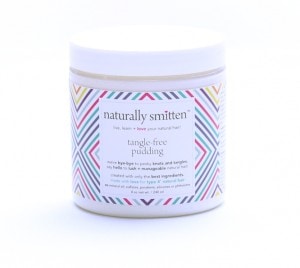 Carefully mixed with macadamia oil and marshmallow root extract, the tangle-free pudding works to revitalize natural strands while loosening knots and tangles. Marshmallow root extract works throughout the detangling process by softening hair and providing the extra slip needed to combat pesky knots and tangles in tightly coiled hair. Tangle-Free Pudding is a light yet effective moisturizer and detangler. It can be used year round as a leave-in conditioner or setting lotion. Say goodbye to knots and tangles with this lush and coil-quenching pudding blend.
NATURALLY SMITTEN HYDRATING HAIR CUSTARD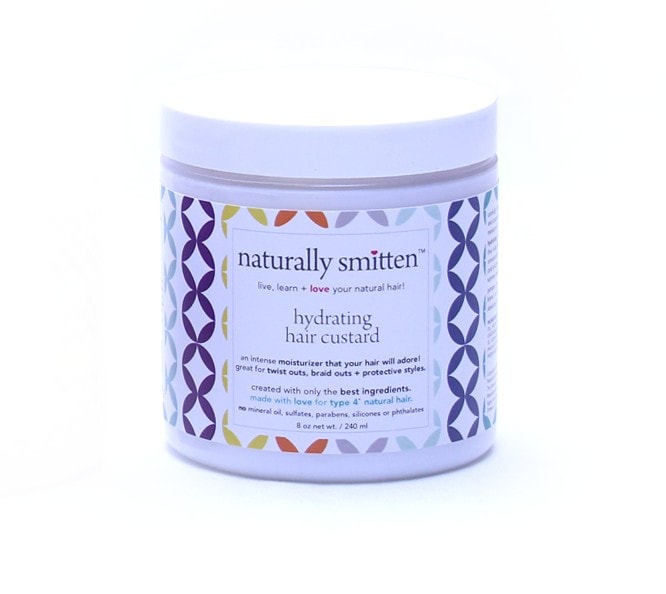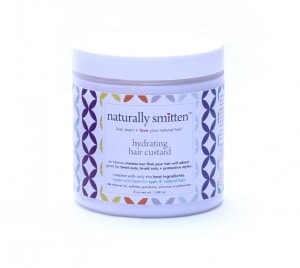 Blended with blueberry extract, neem oil and coconut oil, hydrating hair custard replenishes moisture to thirsty coils. Hydrating Hair Custard is a unique moisturizer that adds shine and gives definition. Its thick and concentrated consistency is an excellent staple for cold and dry climates and is not too heavy for humid summer weather. Pamper your coils with this creamy moisturizing blend of natural goodies that your hair will absolutely love.
Also….See these products in action with this cute updo tutorial!
What are your favorite products for type 4 or 4C natural hair? Comment and let me know!