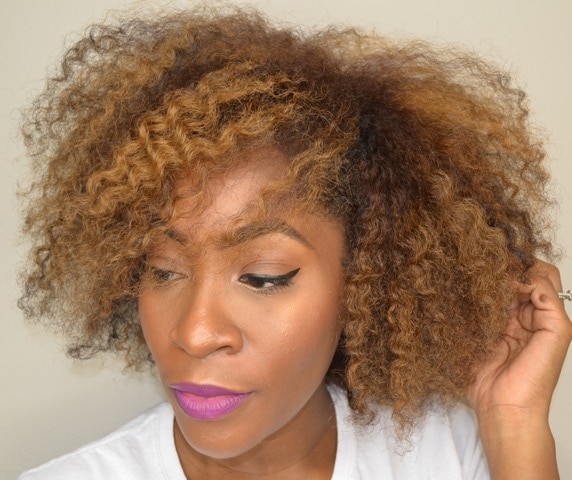 Hey Curlfriend! Are you struggling with your medium to fine natural hair? Don't you just hate shrinkage that makes your hair appear short and lifeless? Well sister, I am here to give you 5 hacks that will save your woes of medium/fine natural hair! We have all seen the big huge coveted fros all over social media and YouTube. Medium/fine natural hair is kind of in between all that and we have a fro that is just waiting to flourish and stand out just as big as the next fro! So, how do you ask? Here are the 5 hacks plus a video to demonstrate each one at the bottom.
5 Hacks for Fine Natural Hair
1. The Bigger The Better:
So when you are preserving your styles such as twist outs, wash & go's, braid outs etc, try preserving with bigger twists, and bigger braids. Your hair is already set in its style so setting it at night with 4 big twists/braids can preserve your style for at least 4 days or more.
2. Pick that Fro Girl:
Recently I switched over to using the metal afro pick instead of the plastic afro picks. The metal afro pick gives our medium/fine curls a lift way better than the plastic afro pick. The small metal picks grab our medium/fine curls at the root perfectly without harming them. And it lifts them up and it stays put so the more you pick the more it grows.
3. Use your Hands:
Okay, so you have untwisted/unbraided your amazing style. Now you use you fingers at your roots to fluff and create more volume. Make you sure you put your oil of choice on your fingertips to keep from creating too much frizz.
4. Heat or Nah?:
This may be a bit much for some but if you know how to work with a little heat you will be fine girl, I promise! To stretch that awesome bantu knot or wash and go, simply take the concentrator nozzle with your blow dryer to your roots only and lightly pull. Set your blow dryer on low heat so you don't have to worry about heat damage. It only takes a few minutes and your hair will be even bigger.
5. High Buns and Low buns:
For a quick stretch to your curls/fro simply pull all of your hair into a very high bun with a loose scrunchie for a few minutes while you beat your face to capacity. And low buns will work just as nice to create the volume and stretch you desire.
Need a little more help? Here's a video to demonstrate each method.
I truly hope these 5 Style hacks will help you create those amazing styles you've been waiting to try or the styles you have tried but did not quite work. Until next time Curlfriend!
– SimplyStylishKi
---
Did you enjoy this article? Subscribe to never miss a post!
[mc4wp_form]
---