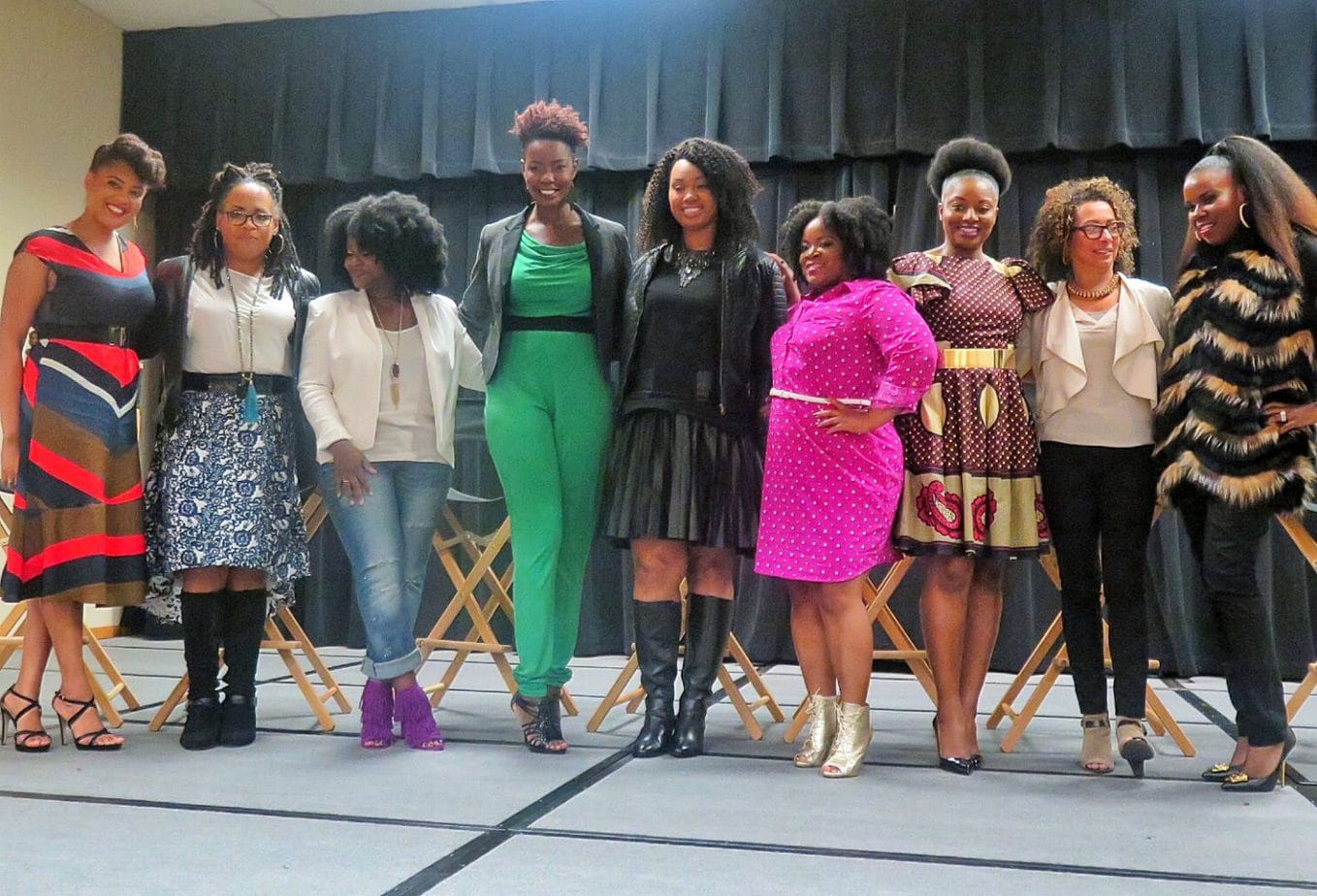 The weekend is officially over but I'm still reminiscing on the amazing time I had at the Bella Kinks DFW Natural Hair Expo.  I spent most of my time volunteering at the Kinky Curly Yaki Booth, educating women on their extensions for protective styling, but in between the madness I was able to capture a few discussions from some of our favorite girl bosses via Periscope.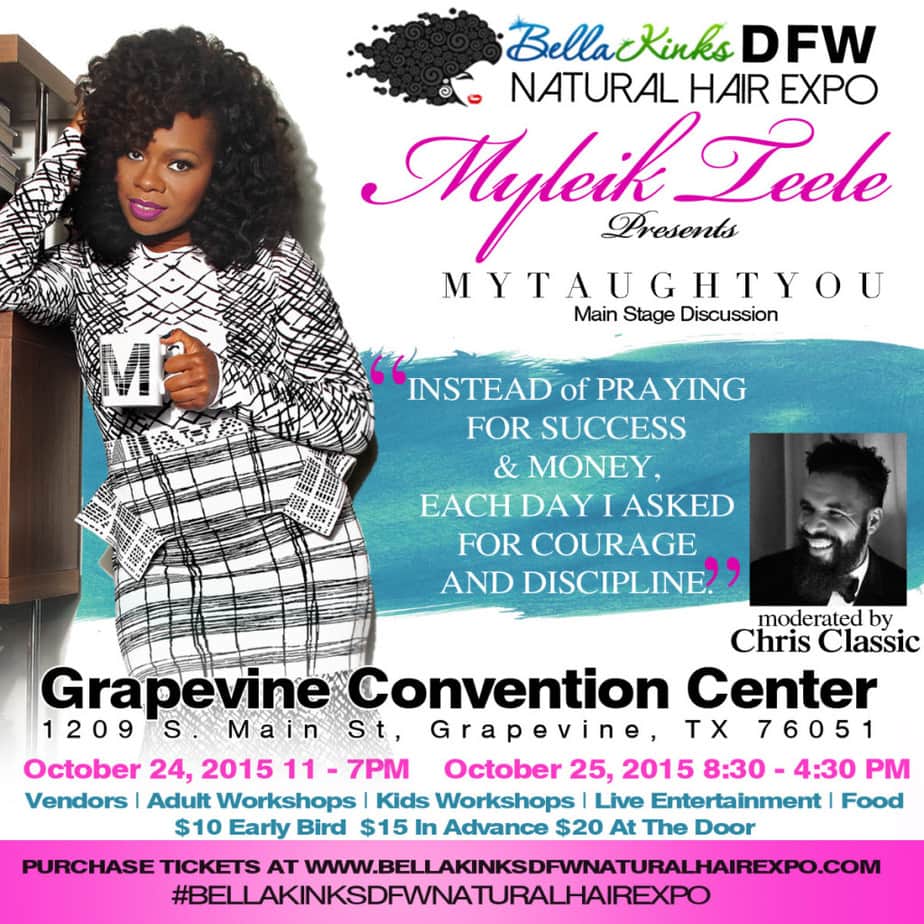 Up first, everyone's favorite "mentor in their head", Myleik Teele Creator and CEO of curlBOX shared her nuggets of wisdom with an onstage #MyTaughtYou discussion, similar to her wildly popular podcasts.  The highlight of my weekend was definitely getting a chance to speak to her personally and also thank her personally for my curlBOX award!
The second discussion I captured via Periscope was the P.O.W.E.R. (Panel Of Women Entrepreneurs Radiating) discussion with some of the top brands in the natural hair industry.  I don't think there's ever been a panel discussion I was more excited to see. What I loved so much about this panel is that it included the pioneers in the natural hair space like Lisa Price of Carol's Daughter, Jane Carter of Jane Carter Solutions and Jasmine Lawerence of Eden Body Works as well as the newer brands like Obia Ewah of Obia Natural Hair, Pamela Booker of Koils by Nature and Courtney Adeleye of The Mane Choice.  The most beautiful thing about this panel, and the weekend, was seeing this group of women support each other although they are indeed direct competitors.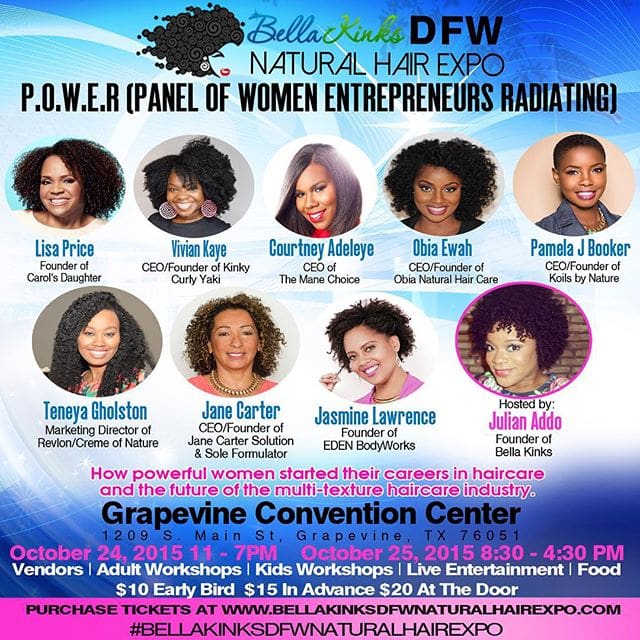 When I wasn't listening to these dynamic women speak, I had the pleasure of catching up with some of my fellow blogger boos.  It's always a celebration when you get to meet your instagram friends in person!
If you missed the Bella Kinks DFW Natural Hair Expo this year stay on the look out for next year! You won't be disappointed.  Special thanks to coordinator and Bella Kinks Founder, Julian Addo for putting together such an amazing event! For more info about the event visit www.BellaKinksDFWNaturalHairExpo.com.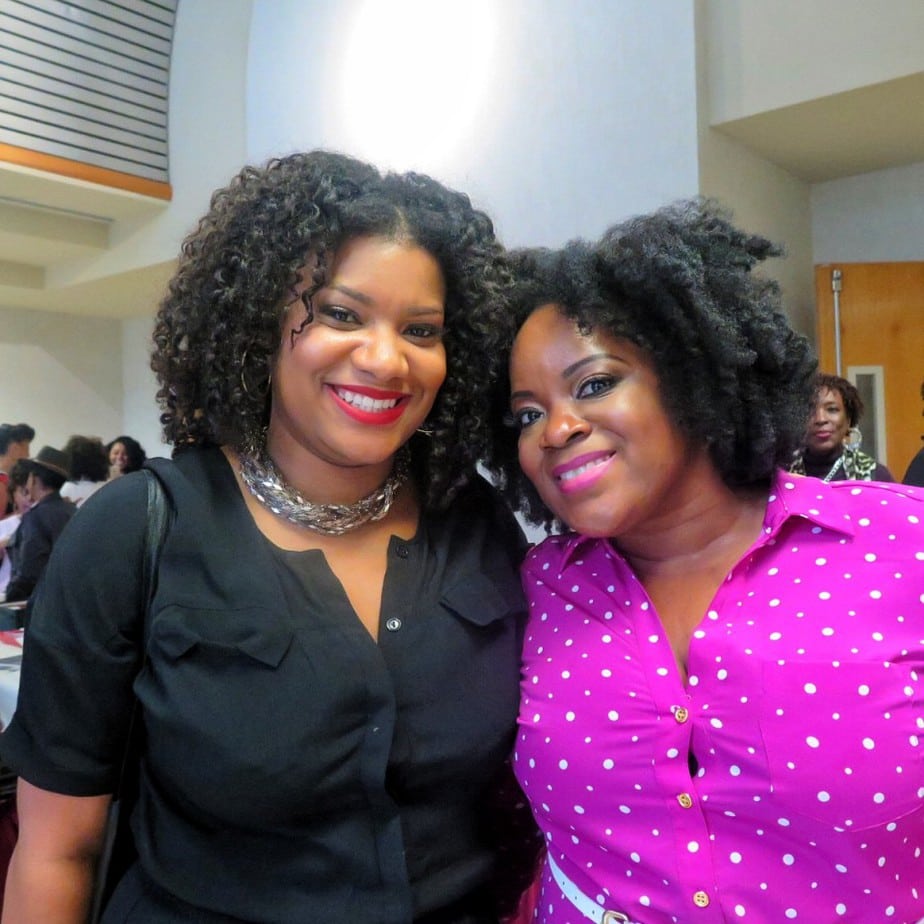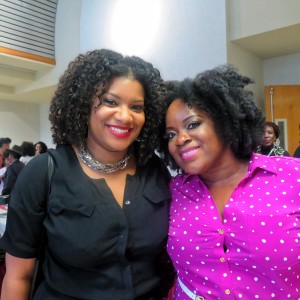 ---
Did you enjoy this article? Subscribe to never miss a post!
[mc4wp_form]
---