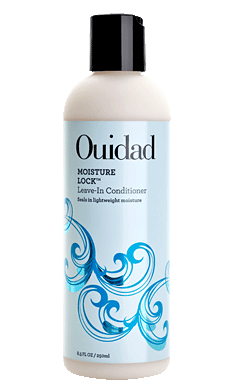 Let me honestly start this product review by saying the game of searching for new hair products is like the game of dating.
How many times have you heard about a great guy (new product) that you just had to meet because your girlfriend SWEARS you all will be perfect together?
Only to find out not only is he totally not your type (hated the product) but you just wasted time and money preparing for the date and buying a new outfit (more money waisted on products)…
Ok so yes, that is a little extreme but that's how I feel about searching for new hair products.  But if you don't put yourself out there to try new products, you'll never find out what works for your hair texture or which items to avoid because there is absolutely no love connection, not even a spark.  Sounds much like dating right?
Well, I've been "dating" hair products for a while now and after trying countless items, I can truly say Ouidad Moisture Lock Leave-In Conditioner is my soul mate.   This was the first leave-in conditioner to truly bring out my natural curl pattern and allowed me to have a wash and go.
Also, since it is a leave-in conditioner, it allowed my hair to remain super soft even after my hair dried without a crunchy feel to my curls.  In addition, I didn't feel like I needed to use the whole bottle just to define my curls; however, it could be different for your texture.
Most of the time I need to layer on products but I was able to part about 4-5 sections of my hair and rake the conditioner through with my fingers and air dry.
I definitely think the Ouidad Moisture Lock Leave-In Conditioner is one that falls under the "natural" hair radar, so if you see it in the store take a chance on love and try it out!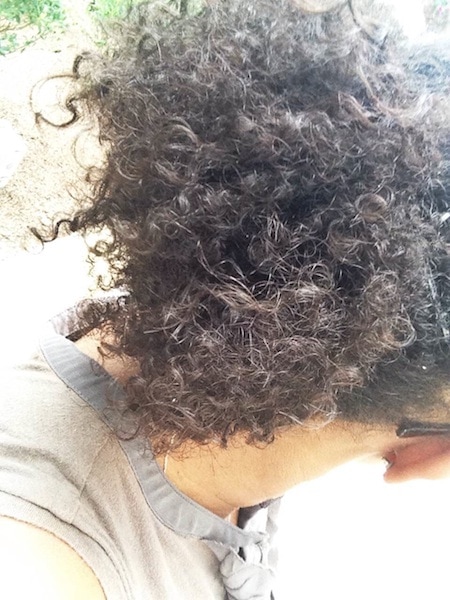 What are some of your product favorites? Let me know below!
---
Did you enjoy this article? Subscribe to never miss a post!
[mc4wp_form]