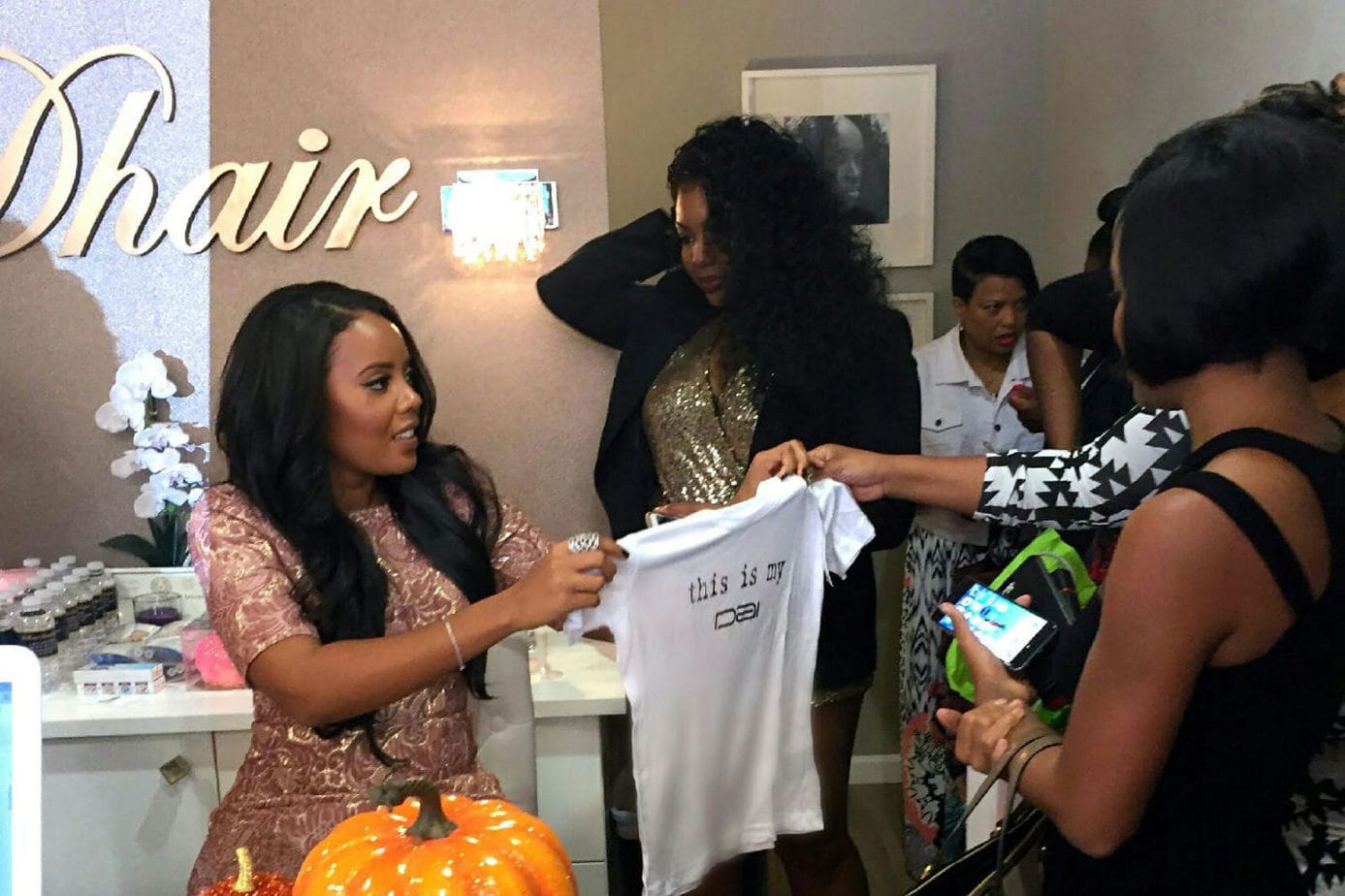 Featured Photo Credit: Terri Tanisha
As you've probably noticed by now I love supporting entrepreneurs, and of course, I have a soft spot for entrepreneurs in the beauty industry.  This past Sunday I was invited to the grand opening of DHair Boutique, one of Dallas's newest locations offering premium hair extensions, as Angela Simmons also launched her new SEA Collection hair extensions.
24-year old owner of DHair Boutique, D'Andrea Harris, partnered with Angela after working with her previously.  Angela was already a supporter of D'Andrea's other hair collections for over a year and the partnership grew from there.
"We organically met in Dallas before and when this opportunity came back to me I remembered meeting her.  Then I heard the story behind her idea and how young she was and I just thought wow this is great and incredible – I would love to be a part of what she's doing." – Angela 
Although I love natural hair, I'm pretty sure you've also seen me rock a few curly wigs and blown out clip-in extensions as well.  I crave versatility.  Underneath her extensions, it is no secret Angela Simmons' natural hair is gorgeous so I had the pleasure of asking her a few questions about the SEA Collection and her personal hair care regimen.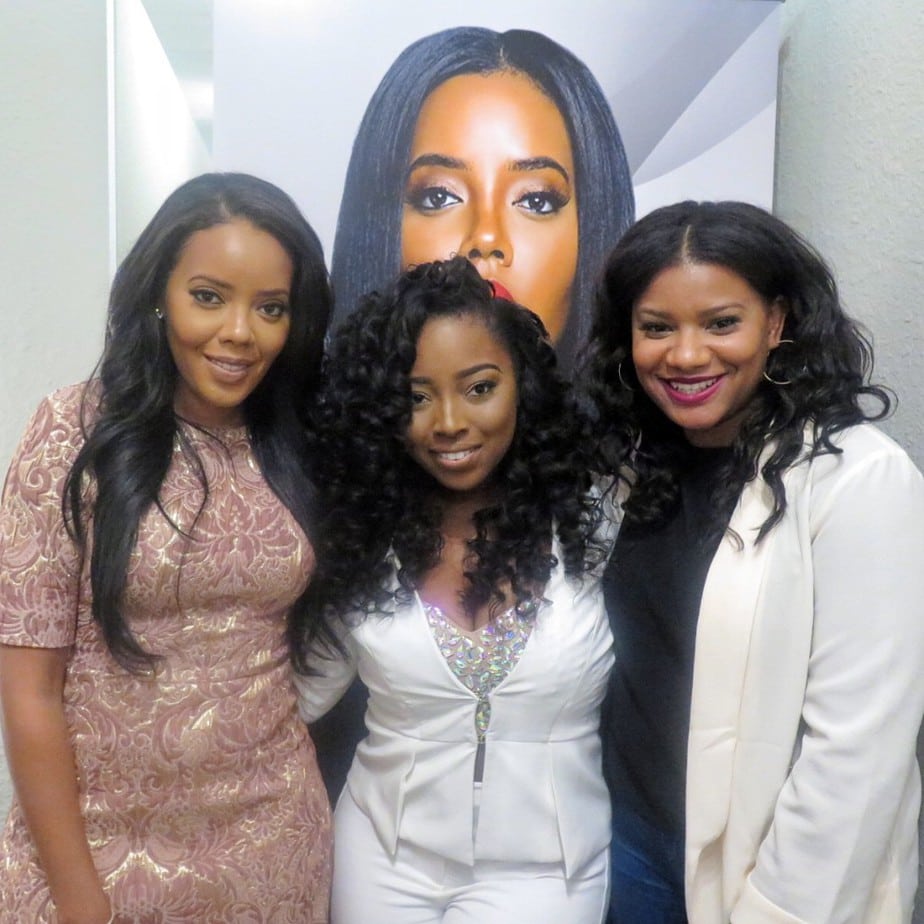 Angela Simmons Talks Hair!
Textured Talk: What are your top tips when caring for your natural hair while protective styling?
Angela: It's really important to keep it protected of course and not over-use the heat on your edges.  Also changing your hairstyles – getting braids/cornrows or changing the part in your weave so you are not constantly having wear and tear on the same area.  But most importantly conditioning and making sure you have the right products.
TT: As far as the SEA Collection itself, what makes this collection different from other brands?
Angela: I would say the texture. You'd have to really wear it to understand the difference between this hair and other hair out there on the market.  Anything D'Andrea does is quality so you can always expect that.
It curls well, it flat irons well. You can go back and forth to wet it but still feel like you have a natural look and the hair doesn't get knotted or tangled.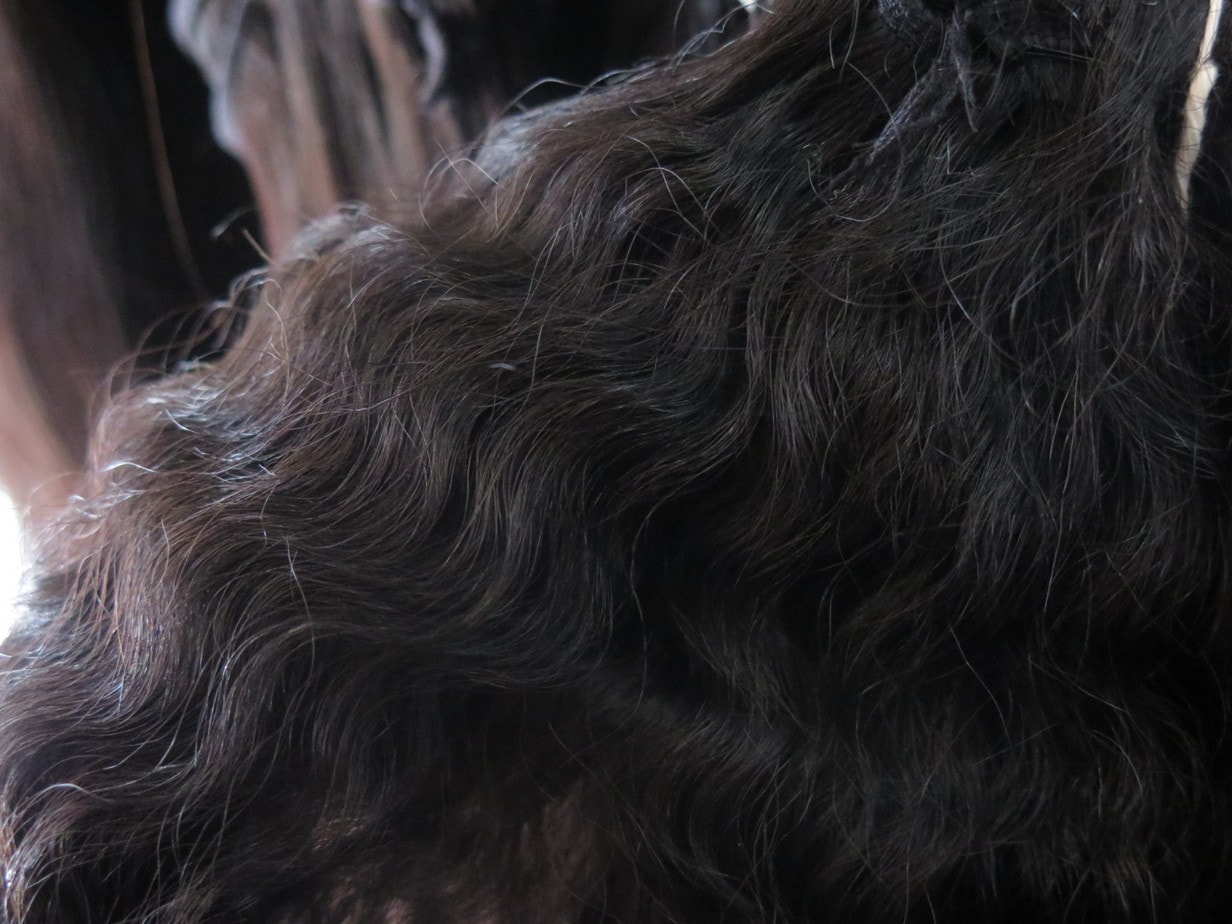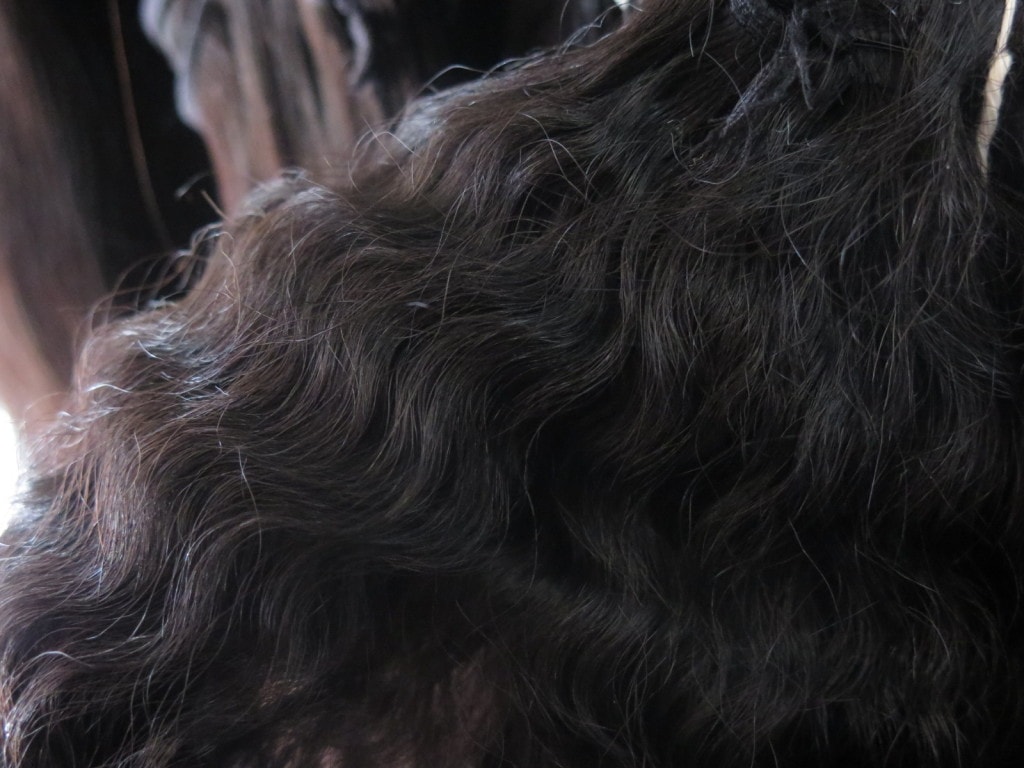 DHair Boutique not only sells premium hair extensions there are also three salon suites in the back of the store for customers to have their bundles professionally installed after purchasing.  D'Andrea decided to open her store after years of people always asking where she purchased her hair extensions.
When she finally saved enough money to travel the countries and hand-pick the hair for the store DHair Boutique was born.  A great presentation is one of her top 3 entrepreneurial tips, which you can immediately tell upon entering the store.
Customers can quickly tell their experience at DHair Boutique will be nothing short of luxurious.  Even I walked in just wanting to check out the place and left wanting a full sew in!
"One thing that makes DHair Boutique different is we actually hand-pick our hair and work with small companies so the quality of the hair isn't compromised.  The salon offers complimentary wine and the salon suites are intimate so that sets the bar and sets us apart from other typical hair salons." – D'Andrea
DHair Boutique is located in North Dallas, 14760 Preston Rd #116.  The next time you are looking for quality hair extensions in the Dallas area be sure to give them a try!
---
Did you enjoy this article? Subscribe to never miss a post!
[mc4wp_form]
---