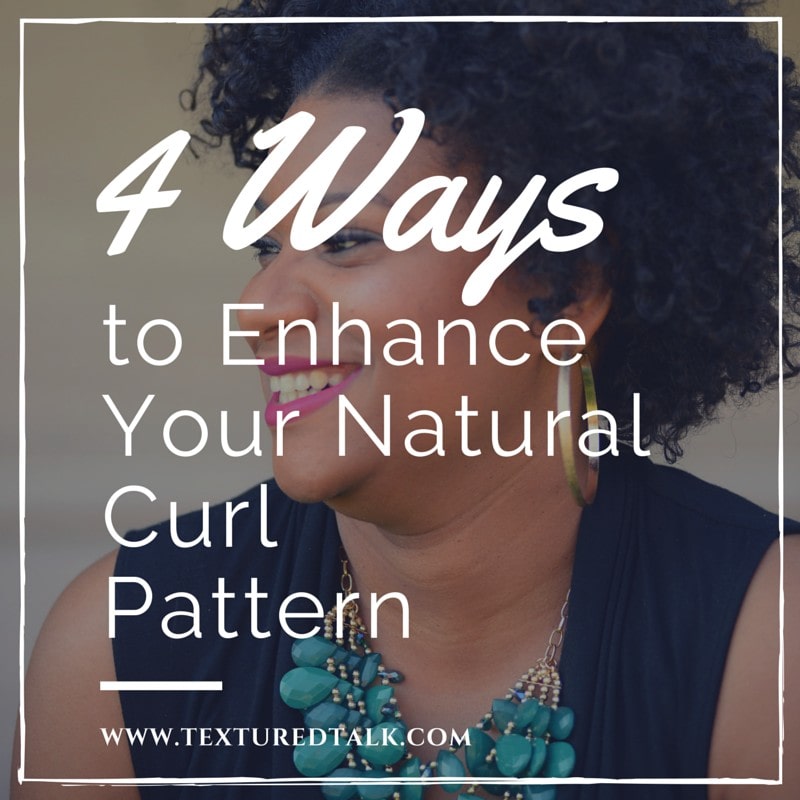 If you are a new natural, chances are you are researching ways to enhance your natural curl pattern. Today you are in luck!
Last year I was so frustrated with my hair.  After years of being natural, I just did not understand why my natural curl pattern was not defined because I thought I was doing all the right things.  I did not use heat often, I deep conditioned now and then and generally took "great" care of my hair.
Thankfully, since I've started blogging I've become exposed to tons of new information I never knew about hair care.
Around January, after months of frustration, I finally got serious.  I read everything I could about the science of hair, created a regime and followed it consistently. Last week when I tried a wash & go for the 100 millionth time my results were amazing!
Everyone wants to learn how to enhance natural curls but, do you know that it takes more than just a great product to make it happen?
Today I'm sharing 4 ways to enhance your natural curl pattern, all which are super easy to follow.  I used these strategies religiously and went from frustration in November to popping curls by June.
How to Enhance Your Natural Curl Pattern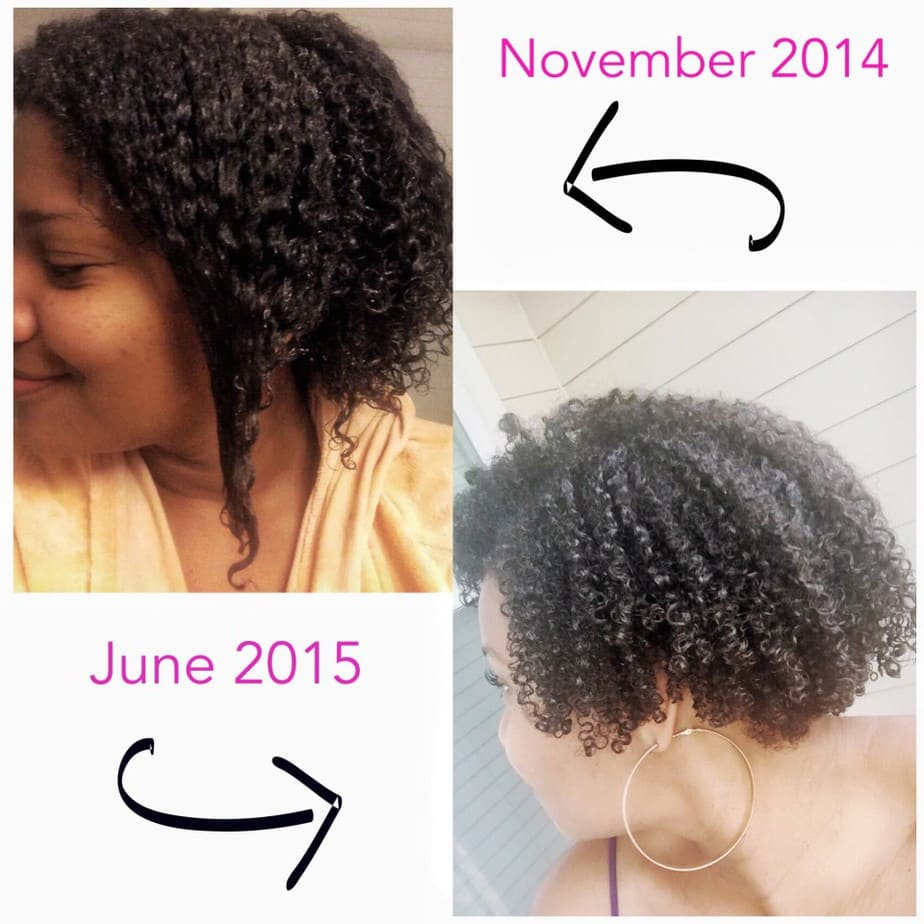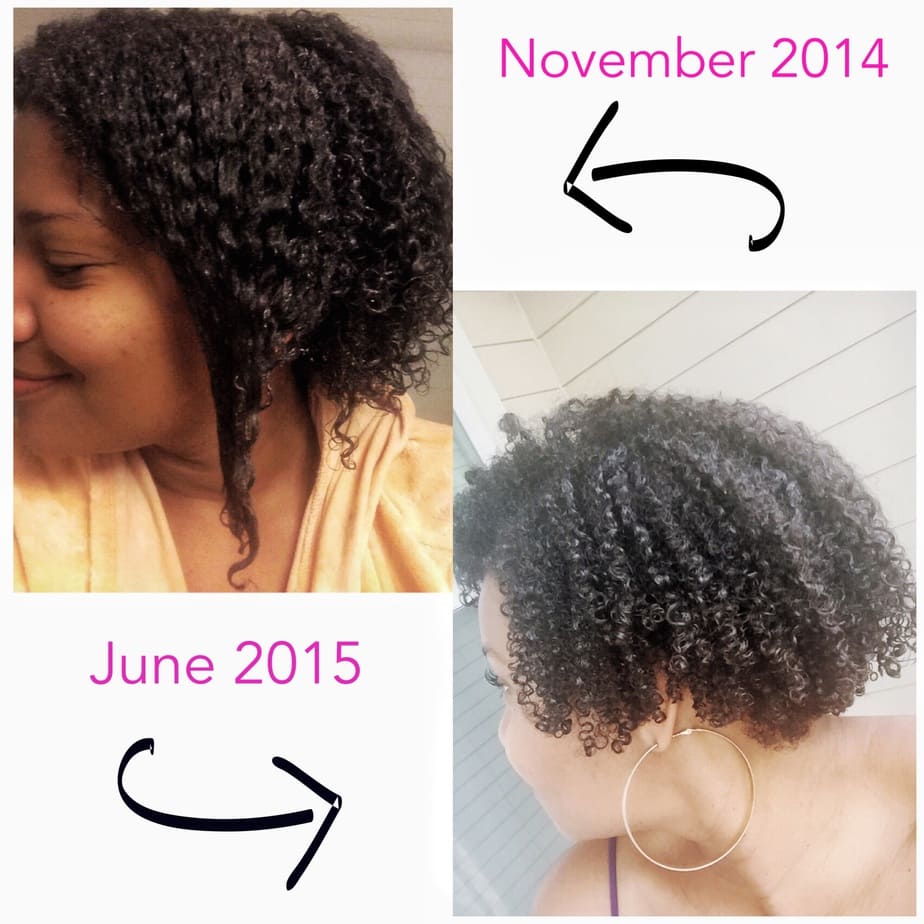 1. Do not sacrifice hair health for length.  Cut all dead or heat damaged ends
If you do not remember I received a major haircut back in January.  I was desperate for a new look and even more, I knew I needed to cut ties with all dead and heat damaged ends.  As fellow blogger Sister Scientist so eloquently stated,
"Unlike skin, hair does not have living cells; therefore, once the hair is damaged it cannot biologically repair itself.  The damage can only be concealed or further damage can be prevented."
Let go of those ends and let your curls flourish.  Weak ends will continue to break creating more frustration on your journey to a healthy head of curls.  You will also find that after cutting your dead ends completing styles like twist-outs and braid-outs will become a lot easier.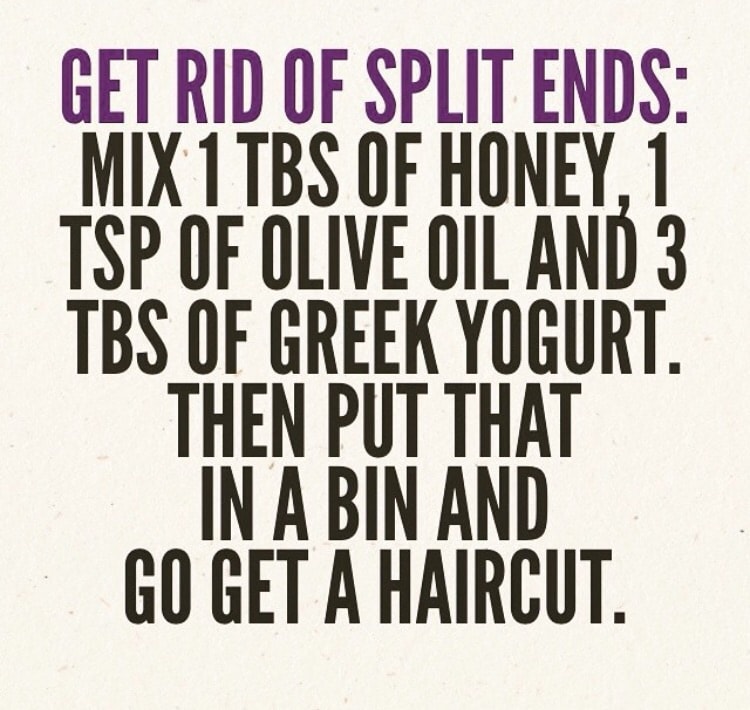 2. Improve your elasticity by understanding protein/moisture balance to enhance your natural curl pattern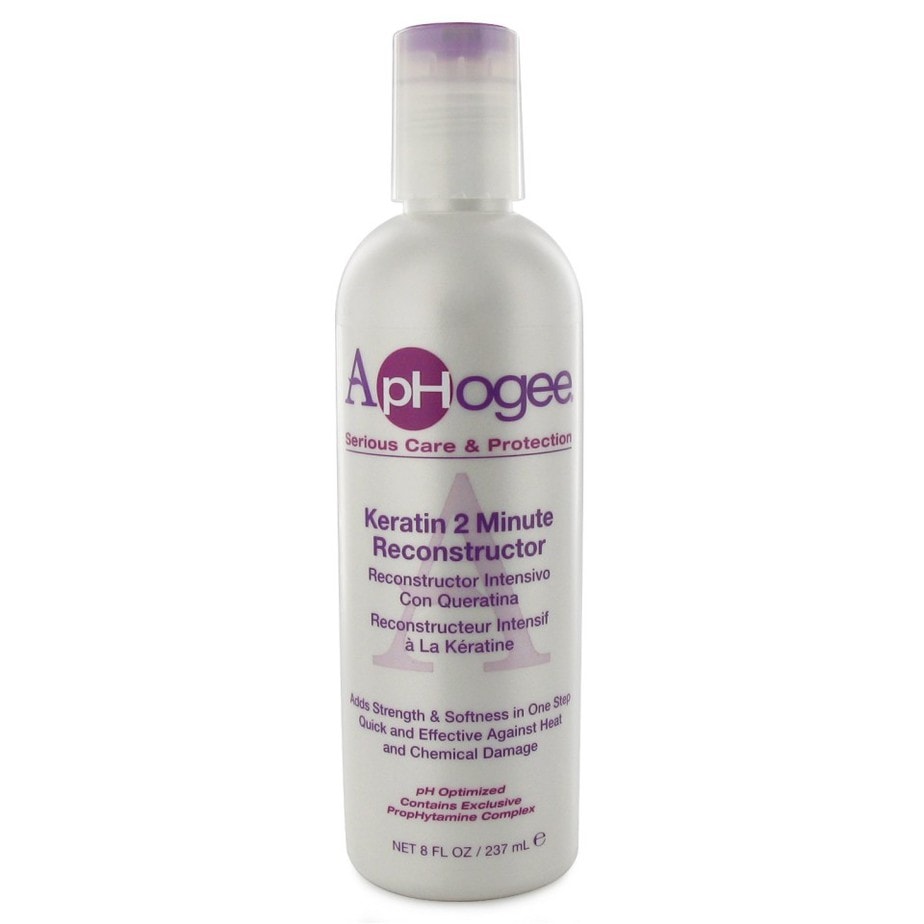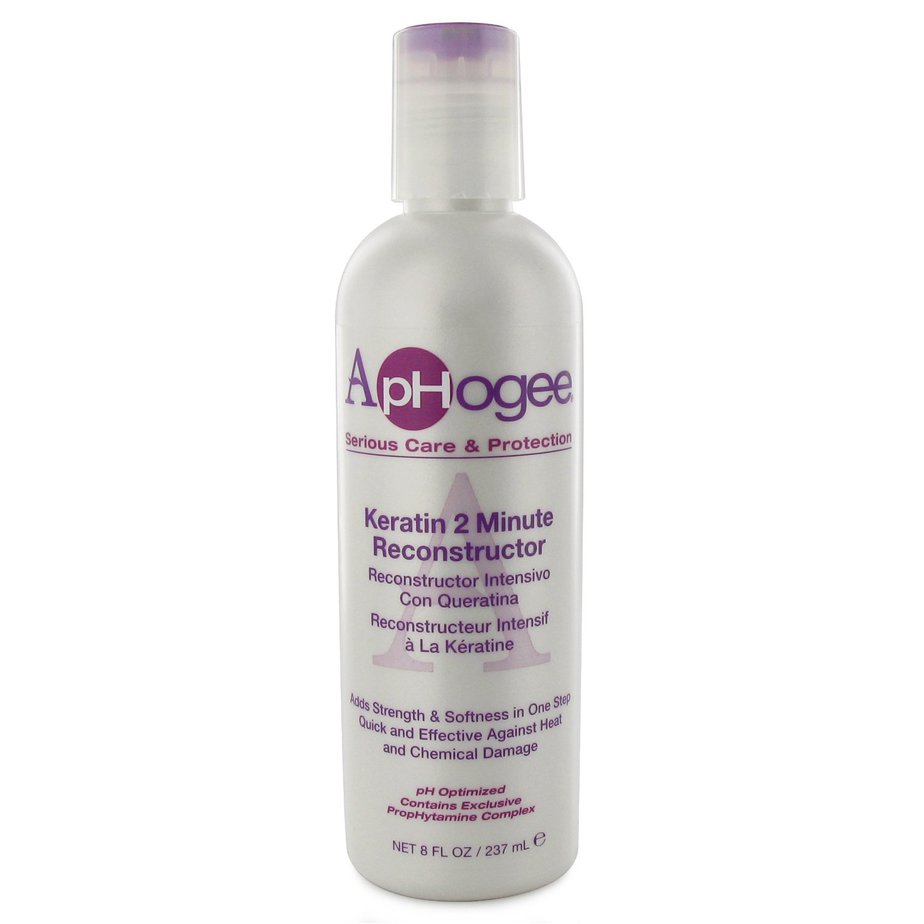 Everything is about balance and moderation and your hair is no exception.  Too much protein will make your hair hard with the possibility of breakage just as over-moisturizing can lead to hygral fatigue and breakage because the strands are weak.
Elasticity measures the "stretchiness" of your hair.  If your hair has a hard time stretching when wet and does not return to its natural state after pulling, your hair more than likely has low elasticity.
Research shows elasticity cannot exist when there is an imbalance of moisture and protein.  My hair has flourished since rotating between protein and moisturizing deep conditioners every week.
Check for ingredients in your deep conditioners such as hydrolyzed wheat protein, hydrolyzed keratin, and hydrolyzed silk protein, which will help restore the needed balance and repair weakness all in one step.
In April I started using the Aphogee 2 Min Keratin Re-constructor once a week in addition to my moisturizing conditioners, which has made a HUGE difference.  Not only is my hair thicker, but it is also more curly.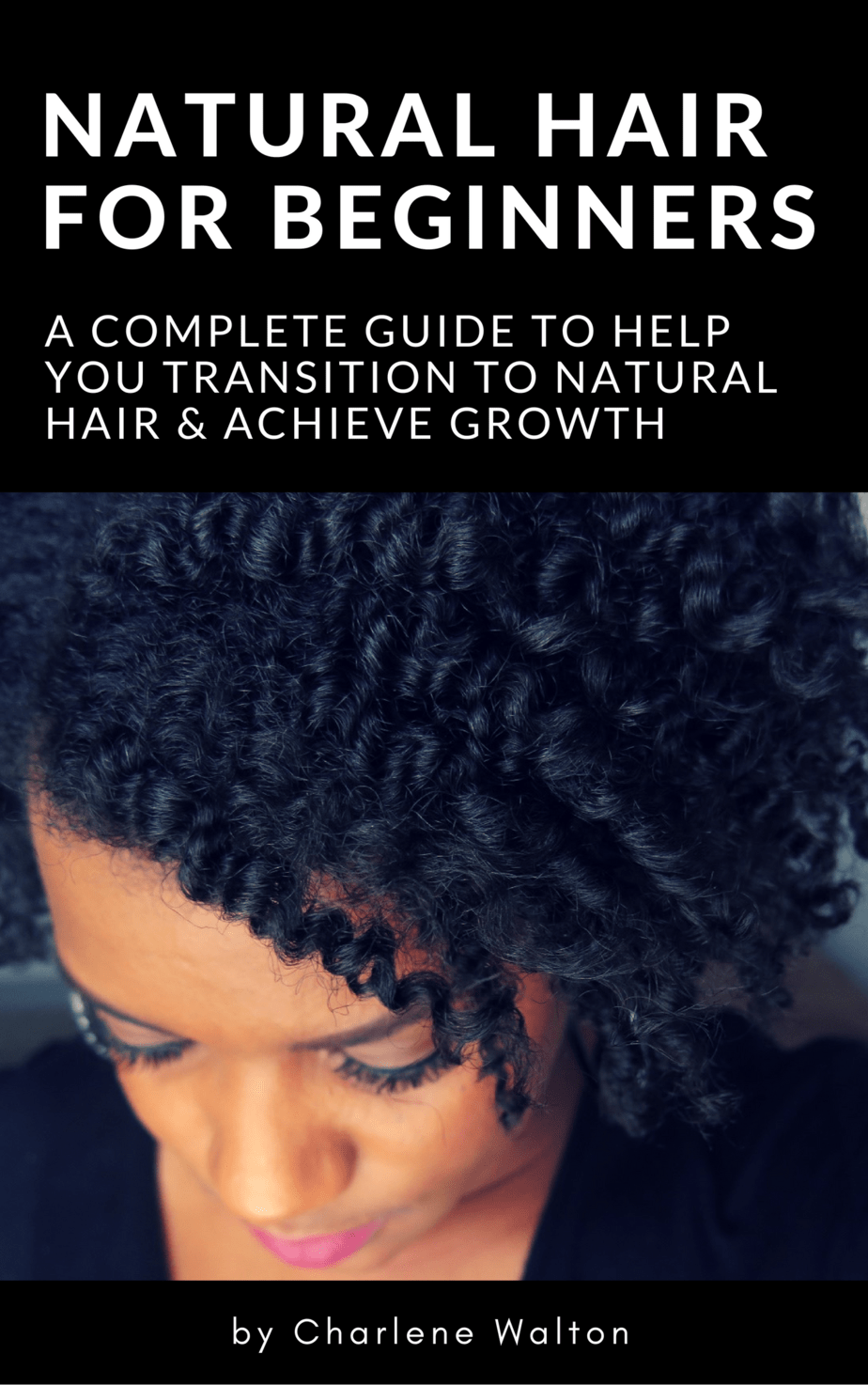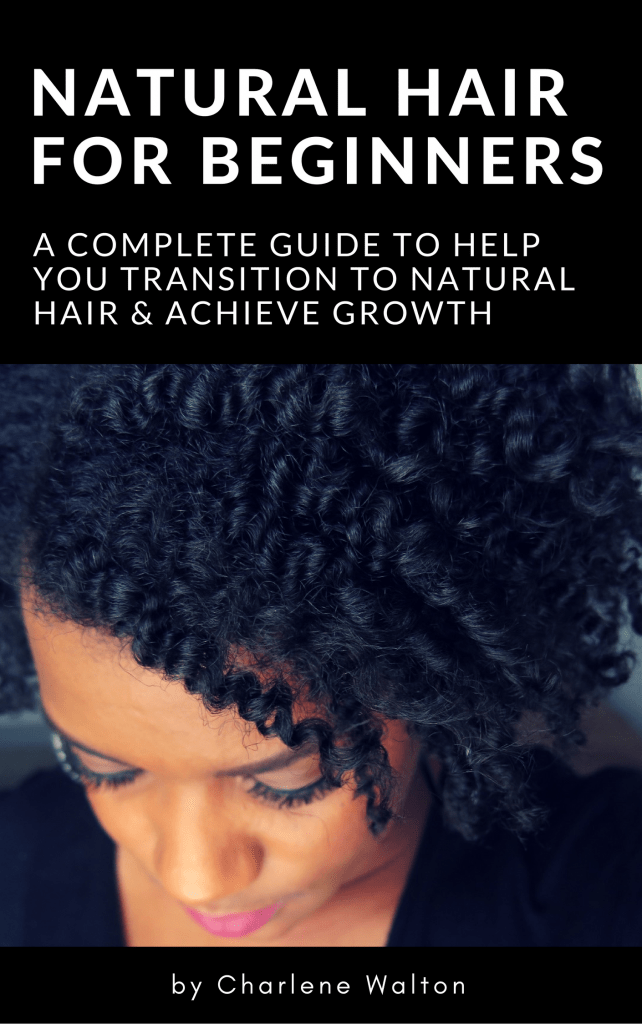 3. Use products that are properly pH balanced to enhance curls, reduce frizz, and properly close the hair cuticle to retain moisture
This tip is very important but often overlooked because quite frankly it requires you to do a bit more research than normal.  In fact, I may be the only person who becomes extremely excited when brands list the pH on the actual packaging.  The potential of hydrogen, also known as pH, is the measurement of how alkaline or acidic a substance is and significantly controls how the cuticle layers of the hair react to products
Measured on a logarithmic scale from 0 to 14, substances with a pH between 0 and 6.9 are acidic, 7 is neutral, while substances between 7.1 and 14 are alkaline. For example, relaxers rank higher on the scale with a pH normally around 13, pure water is neutral at 7, and apple cider vinegar (undiluted) is on the opposite side of the scale around 3.
What does this mean for you? A higher pH substance or product on the scale opens the cuticle and lower pH closes the cuticle. So another daily example – shampoos are higher on the pH scale. This allows the hair cuticle to open and cleanse the hair to remove product build up and oils.
Conditioners on the other hand, have a lower pH compared to shampoos to condition and then close the hair cuticle after the shampoo has been applied.
I try to use brands that state their products are pH balanced as much as a I can.  If a product does not state its pH level, to define my curls I look for key ingredients in my curl enhancing products such as aloe vera juice.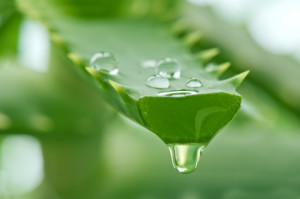 Aloe Vera juice is a great natural ingredient with a low pH of about 4, which is very close to the natural pH of healthy hair (4.5-5.5).  I know this will help enhance my natural curls while also closing the hair cuticle.  My most recent wash & go product to help enhance my curls is the Curls Gel-Les'C Serum.  Aloe vera juice is one of the main ingredients.
Other Benefits of Aloe Vera for Natural Hair:
Releives dry, itchy scap
Works as a natual moisturizer for dry hair
Slippery texture helps with detangling
Promotes hair growth
Can be used as a great pre-poo product.
4. Use heat sparingly…or not at all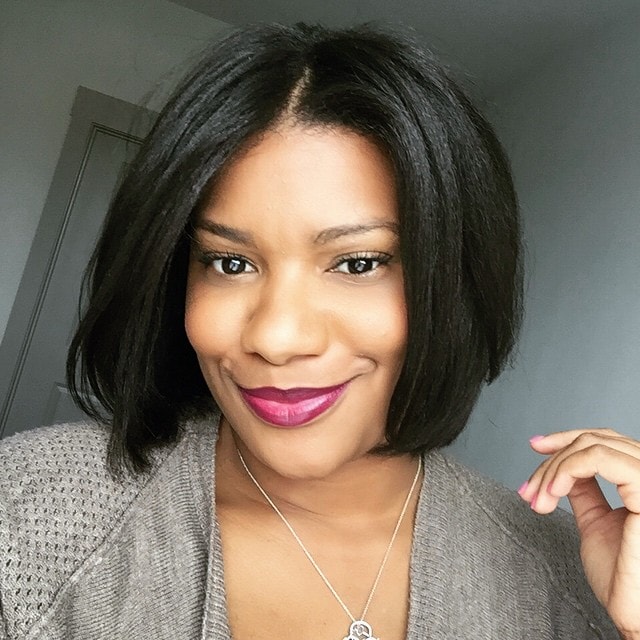 I'm a realist and I know for some women avoiding heat forever is not an option.  Using heat is totally fine, especially if used correctly, but from November to June I only blew out my hair about 4 times.
I was on a mission to healthy curls so heat was something I had to give up for a while.
Best Heat Protectants for Natural Hair:
Interested in learning more about overcoming heat-damaged hair? Check out the Overcoming Heat Damage post as well as the 4 Ways to Stretch Your Hair without heat post!
Curl Training? Is It Possible?
I say yes! Train your curls just as you train in the gym meaning consistency is key.  One year I even did a #noheatchallenge.
Your curls will start to reveal themselves slowly once you get into the habit of no heat and low manipulation styles. I know it may be difficult but trust me you can do it!
The more I wore my hair without heat the more my curls continued to enhance naturally (no pun intended) over time.  I also started to moisturize my hair daily unlike when I wore straight styles because I wanted to preserve my blowout as long as possible.
If you choose to use heat more often do not skip using heat protectants and always deep condition before using high heat.  The key tip to avoiding heat damage is to ensure the hair is properly moisturized from within.
What are some ways you enhance your natural curl pattern? Comment and let me know!
If you've scrolled all the way to the bottom of this post and have decided you prefer to watch a video recap, check out the video below.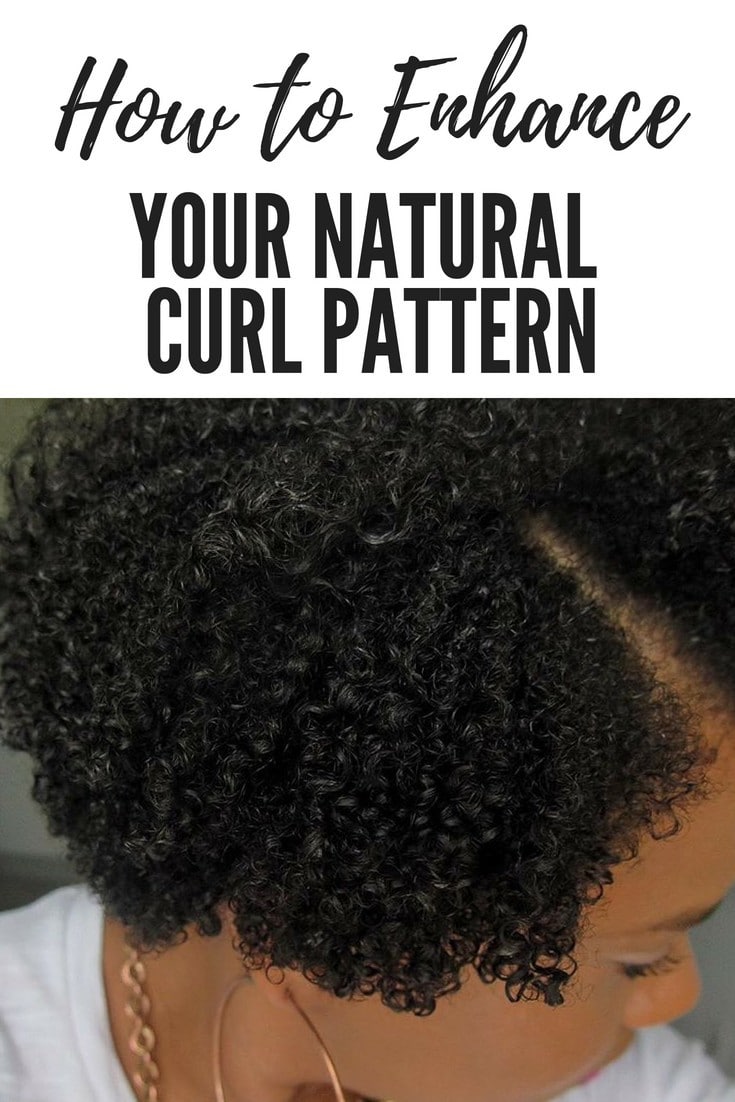 ---
Did you enjoy this article? Subscribe to never miss a post!
[mc4wp_form]
---