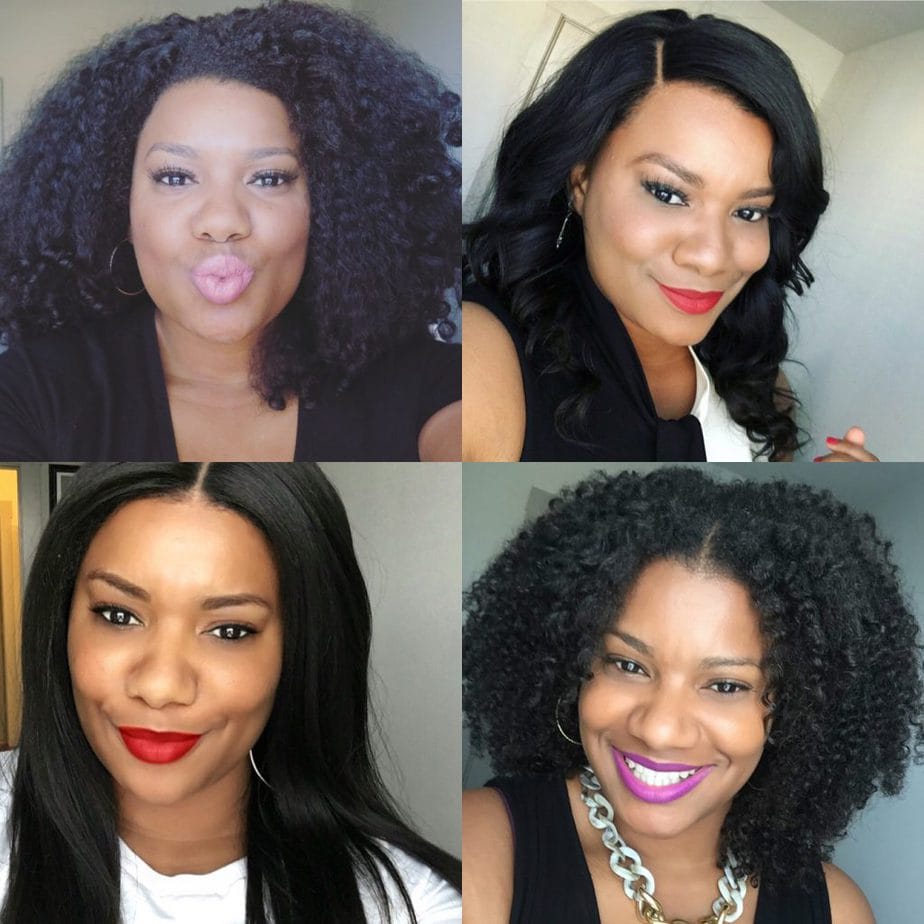 With so many wig types: U-parts, synthetic wigs, full lace, straight wigs, curly wigs…I've just about worn them all. I've been having a lot of fun with wigs lately. A lot is actually an understatement. I'm totally in love!
If you've been following me for a while you know I'm no stranger to this protective style. Wigs are such a great way to give your hair a break and become a totally different person.
What I love so much about the wigs I've chosen to wear over the past few months is that they do not look "wiggy". Tons of women have stopped to ask me about my hair and when I reveal it is a wig they are completely shocked!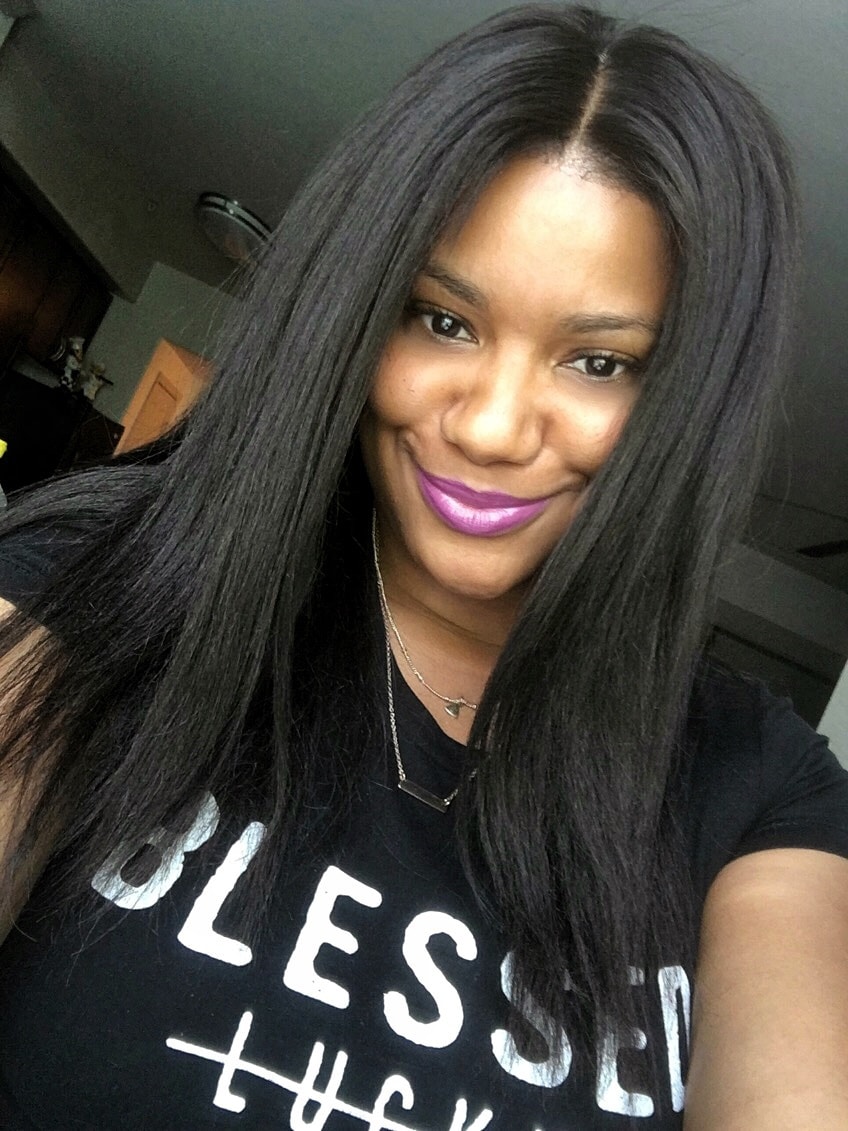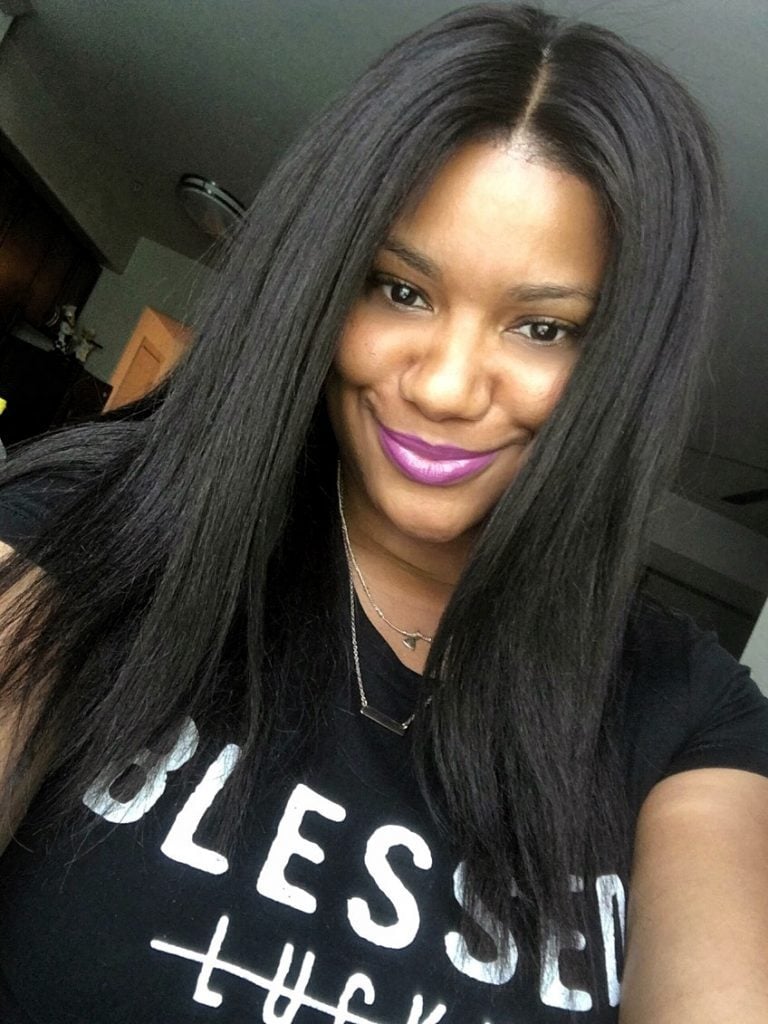 So, if you too want to switch up your look but you are afraid of the "wiggy" look this post is for you. Here are a list of wig types for you to consider as you venture into the world of this protectice style.
Wearing Wigs With Natural Hair
Maintenance for Wigs
In a recent article I did for Naturally Curly, I spoke about my top 4 tips to maintaining a wig. No matter the type of wig you have, maintencance is a must. Full details are here, but in short the rules are:
Always cleanse and condition first
Use quality products – Don't be cheap. If you are using human hair wigs use the same caliber of products you would on your own hair, specifically for curly hair.
Maintain a regular regimen similar to your own hair – basically, when you wash and deep condition your hair on Sundays you should also do the same to your wigs
Store properly when not in use – In other words, do not just toss it in a bathroom drawer.
Types of Wigs Review
U-PART WIG – Of all the wig types this is my favorite! Minimal leave out. Requires you to blend your natural hair with the wig. Best option, in my opinion, for the most natural looking results due to the real part of your leave out.
Tips: BLEND! Find a texture that matches extremely well with your real hair. Research, research! You want to understand how the hair looks in a dry state.
That will give you the most accurate representation of the hair. You also need to pay attention to how the hair looks after it has been manipulated with products. Watch tutorials to see the hair in action before purchasing. Watch my review of a u-part wig I made here.
FULL WIG – No leave out and no distinctive part. Blending not necessary.
Tips: For full wig units the most important part is ensuring the size and density of the hair works for your face. Unlike, u-parts or sew-ins…there is no way to manually remove parts or rows of hair if something does not look right.
There's also no way to add hair if it appears too thin. Also, make sure the wig is adjustable in order to tighten or loosen around the perimeter of your head for the right fit.
FULL LACE WIG – No leave out but has the ability to part anywhere desired. Can look extremely natural if installed correctly.
Tips: Full lace wigs are new for me this year, but I'm very happy I stepped out of my comfort zone to try. Rule #1 to ensuring a full lace wig looks natural making the part and hairline look as real as possible. There are 3 ways to do this.
Bleach the knots/lace – this removes the black dots on the lace and gives it the appearance of a "real scalp" when parting
Gently pluck small amounts of hair around the part and hairline and until it resembles the parting of your real hair. Not sure what I mean? This tutorial by the lovely Peak Mill breaks it all the way down.
Use concealer to on your part to further camouflage lace and make scalp appear more real.
Best Place to Buy Wigs
Are you thinking of trying one of these wig types with your natural hair? Let me know!
---
Did you enjoy this article? Subscribe to never miss a post!
[mc4wp_form]
---