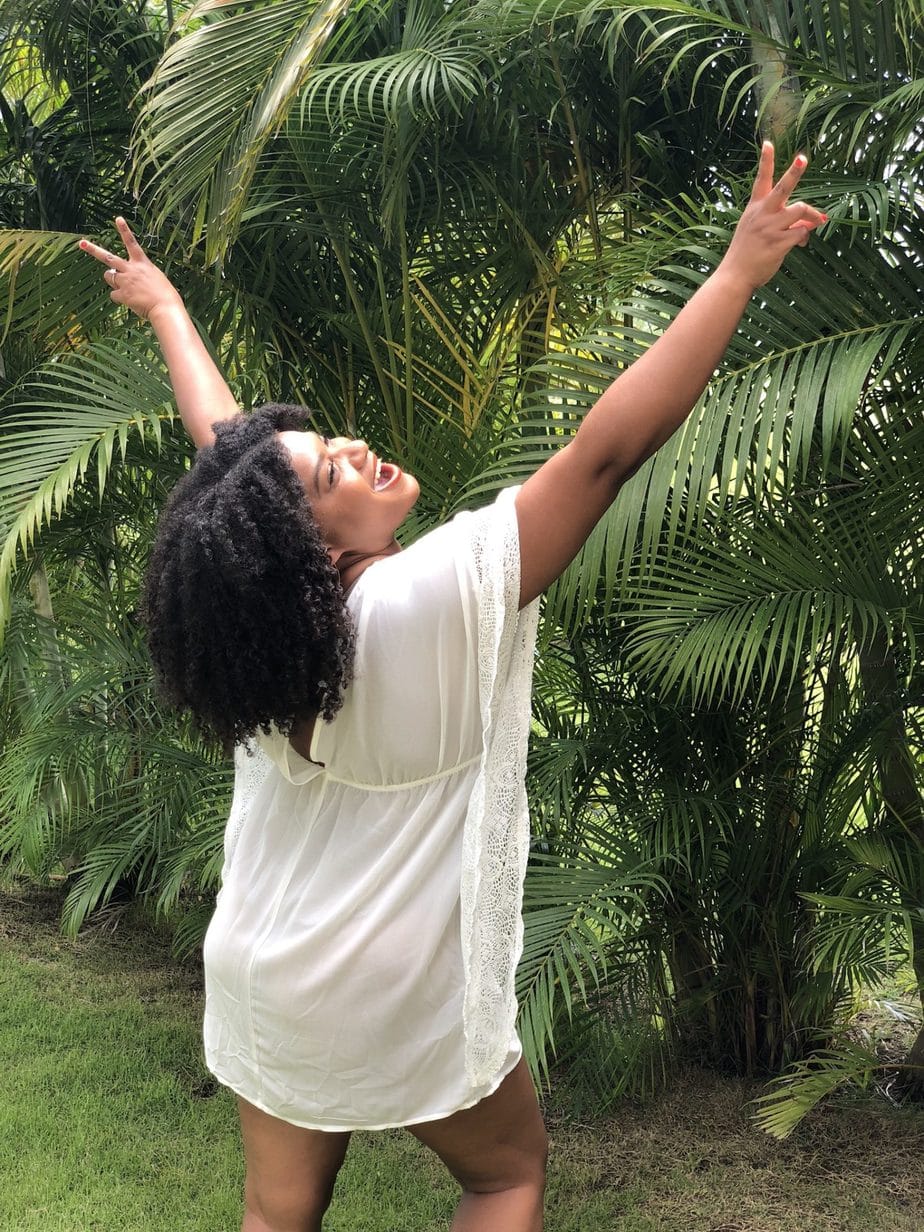 Last weekend I had the chance to go to Punta Cana, Dominican Republic for a bachelorette party.  To say I was overdue for a vacation was an understatement!  I even categorized and documented my trip under Self Care in my Instagram highlights which you can check out here.  But even before I thought about tan lines and swimsuits of course my #1 priority was my hair.  Natural hair on vacation is always a huge deal for many of us.  Some choose to skip the craziness and opt for braids or twists but I knew I wanted to be on the beach with some fabulous curls blowing in the wind.  Braids were not an option for me.  So here's how I chose to take care of my natural hair while on vacation.
Natural Hair On Vacation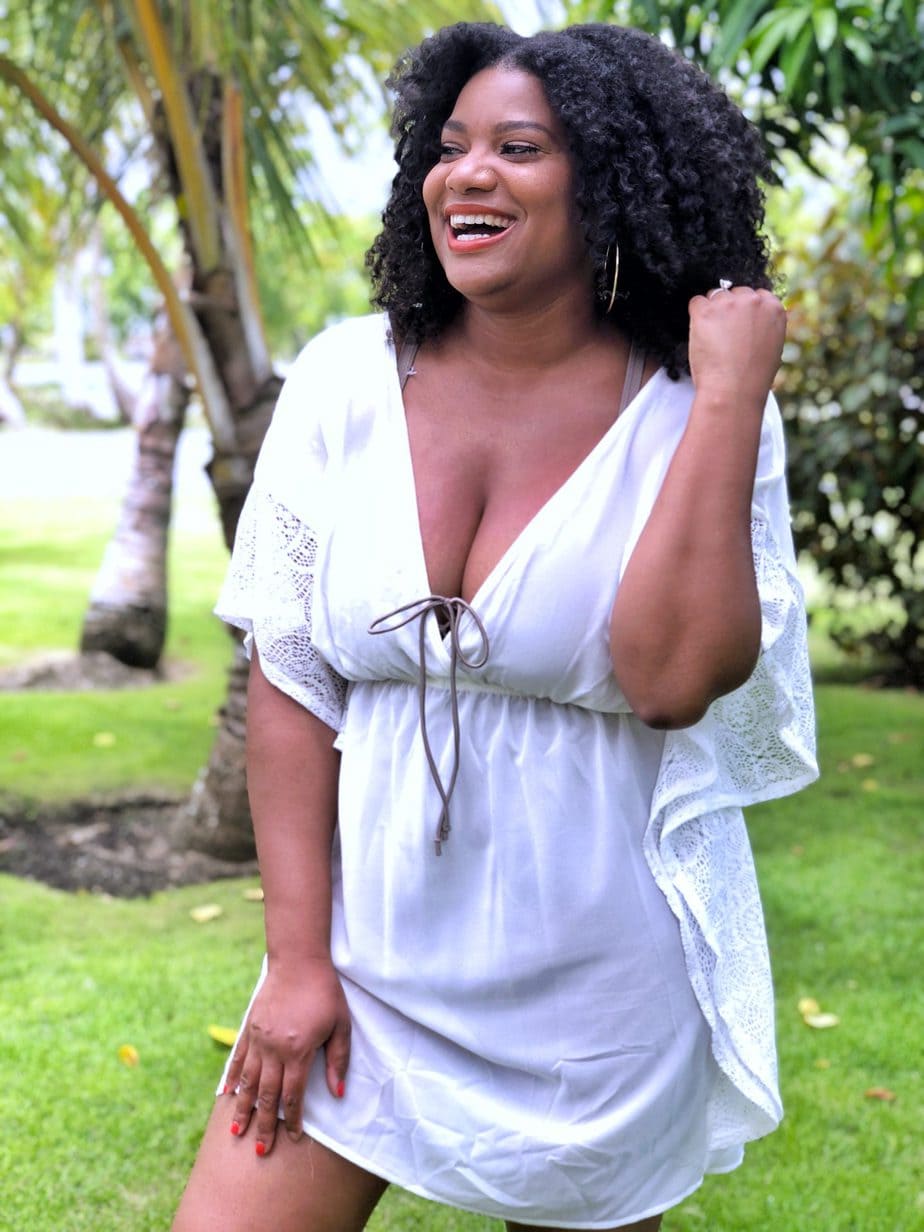 1. I Opted for Curly Clip-Ins!
Although I decided against braids I'm still all here for a great protective style.  As a result I chose to wear my Kinky Curly Yaki Clip ins while on vacation.  I installed the clip-ins the night before and the style held up for the entire trip.  I was very happy with the results and received so many compliments!  Just like your real hair, curly extensions should still be moisturized daily, especially while sitting out in the sun for hours.  So what exactly am I wearing?
I'm wearing the Kinky Curly Yaki – Afro Kinky Curly texture.  I installed 60 grams of the 16 Inch hair in the back and have 60 grams of the 14 inches at the top.  (Once you go to their website this will all make sense).  The next question is what products are the best? Products don't matter as much as the technique.  For optimal results, treat your curly clip-ins like your real hair.  I shampooed and deep conditioned the hair and followed with applying leave in conditioner and a styling cream for a braid out style.  Don't think because the clip-ins are not your real hair you can skip this process.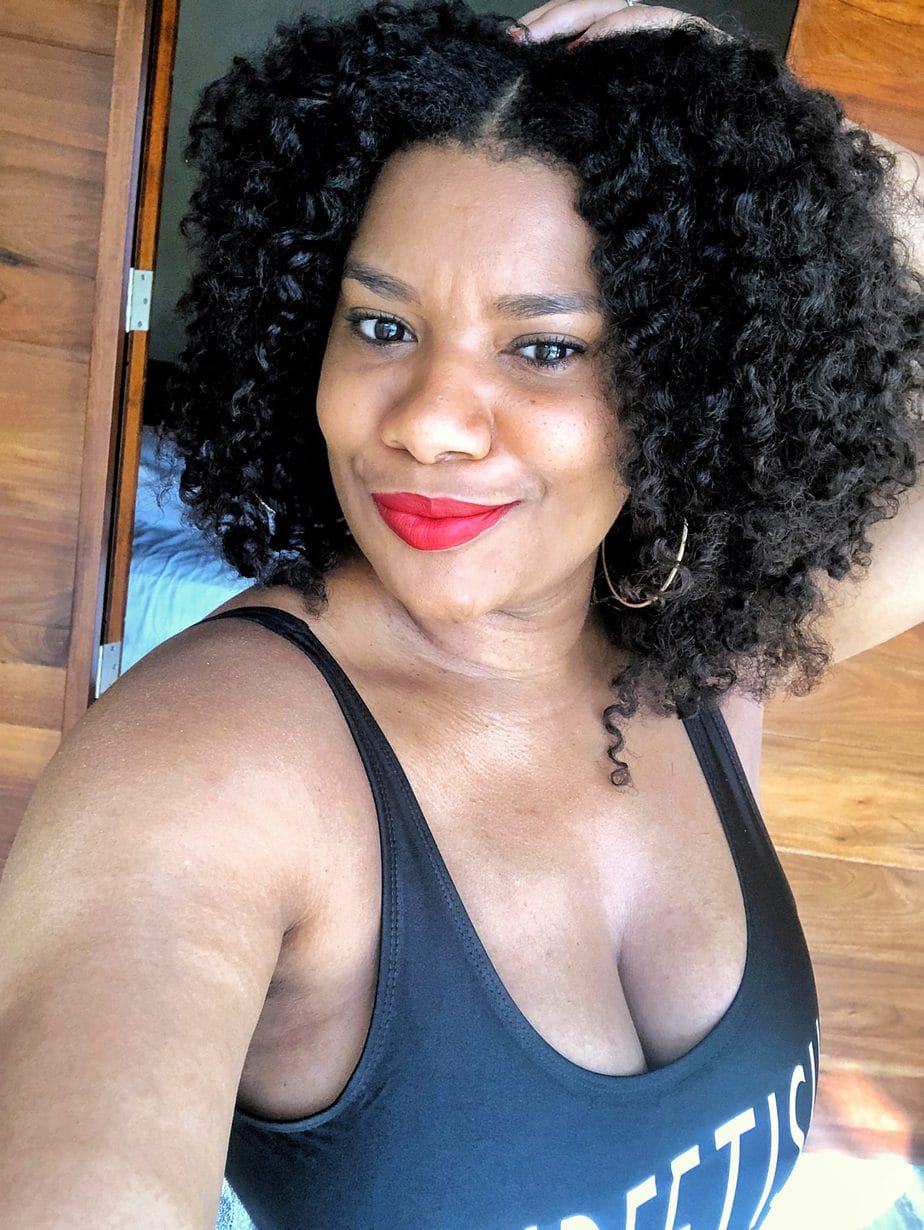 2. Travel Light – Less Is More
The last thing I'm trying to do on vacation is check my luggage.  I keep that in mind when traveling with hair products as well.  So I transferred some of my favorite products into travel sized bottles including a tiny shampoo, leave in conditioner and small spray bottle of water.  That is it!  Anything else is just too much.  My vacation was only 3 days so there is no need for a full 8 oz jar of twisting creams, deep conditioners, etc.   Use these handy travel size containers to transfer your products before you leave and you are good to go!  The top priority is and will always be moisture.  Prepare a tiny travel size spray bottle of water, Aloe Vera juice and essential oils to refresh your hair throughout the day.  I would also suggest a travel size bottle of co-wash in case you will be swimming in the ocean, which leads me to my next tip.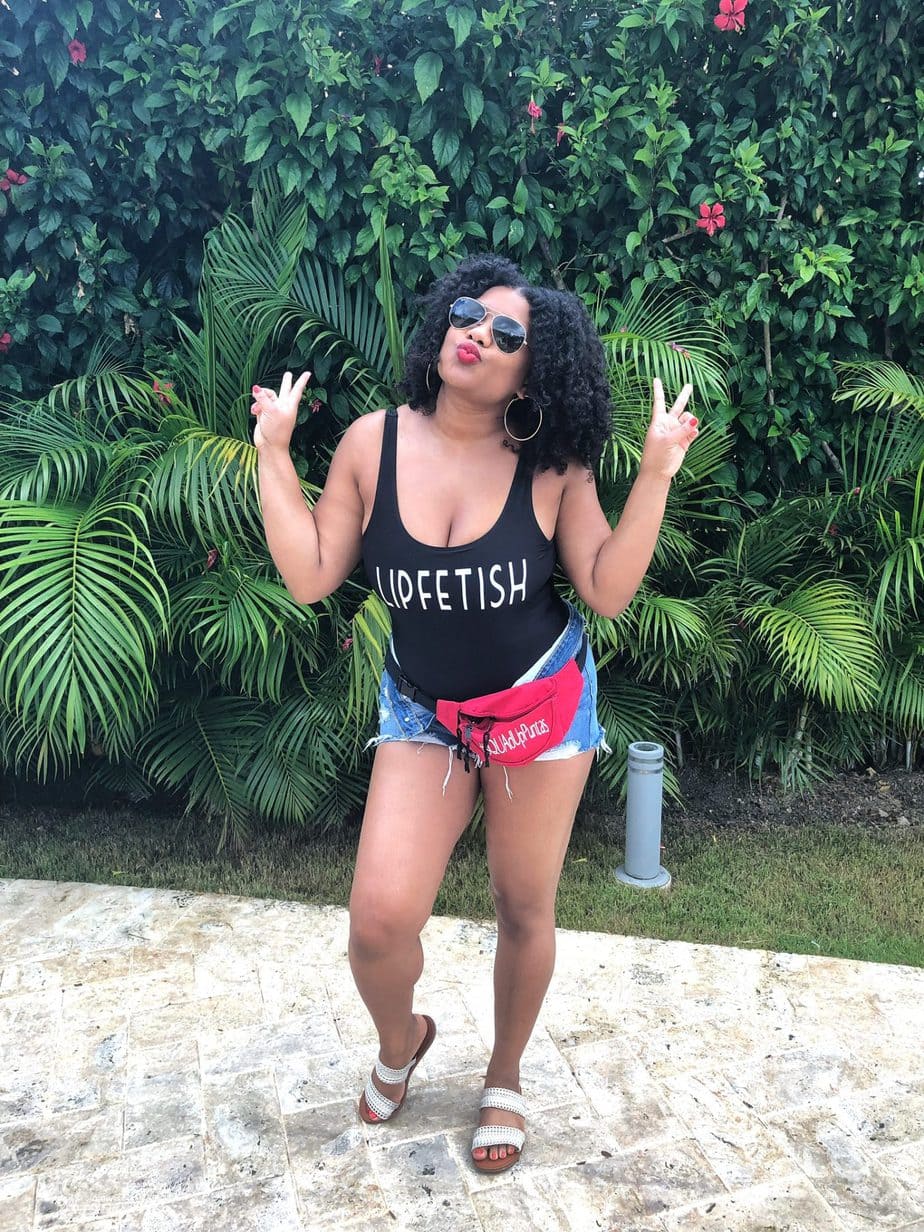 3. Prep Your Hair for the Sun & Salt Water
This is probably the most important tip to know when taking care of your natural hair on vacation. You MUST prep your hair for the sun and salt water.  Shampoo and deep condition your hair before you leave.  Do not travel to fun in the sun with dry, dirty hair only to make it worse.  If you decide to take a dip in the ocean, as mentioned before, co-wash your hair later that night.  I did not partake in a deep dive in the ocean on my vacation but my hair along with my clip-ins did get a tad wet.  As a result I made sure to rinse my hair that night to remove any salt and grit and applied leave in conditioner to restore moisture for the next day.
How do you take care of your natural hair on vacation?
---
Did you enjoy this article? Subscribe to never miss a post!
[mc4wp_form]
---