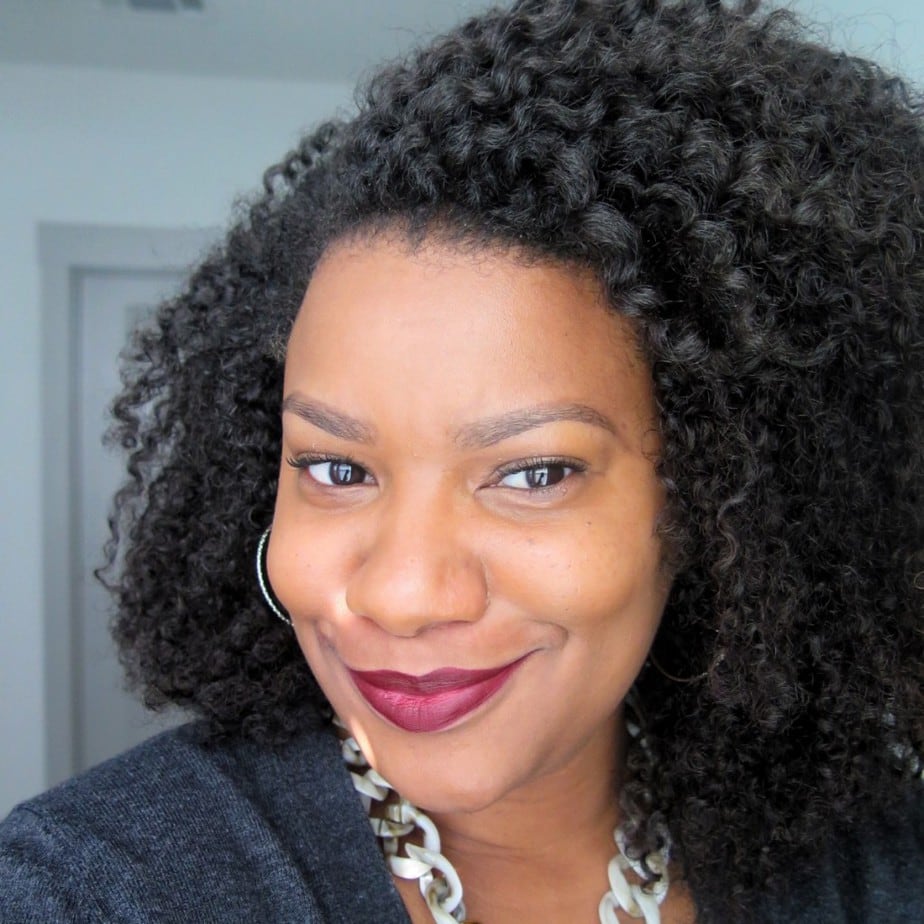 Last year I decided it was time to step outside the box and have a little fun with my natural hair.  Twist-outs and braid- outs are cool but I was ready to experiment a little more. I wanted big, full-on Beyonce hair and I knew exactly how I was going to achieve this look…with a u-part wig!
But, what I didn't know was the time, energy and googling skills it would take to pull off making a flawless u-part wig for natural hair.
Thankfully, after a full day, I created my first u-part wig with the ONYC Tight Kinky Curly 3C-4a hair pictured above. U-part wigs for are great for several reasons.
 The #1 reason I prefer this style over a traditional sew-in is due to the ease of shampooing and deep conditioning every week.  It takes no time to remove the unit, care for my hair underneath and pop it back on unlike a sew-in.  
Now, it's time for me to save you some time if you also want to achieve this curly look.  Below are two super easy tutorials of how to make and install a u-part wig for natural hair – one illustrating natural human hair and the other a less expensive synthetic hair option.
But first here are a few more pictures of the u-part wig I created. This unit is over a year old and I've been maintaining the integrity of the hair by washing and deep conditioning similar to how I would care for my own hair. Hair: ONYC Tight Kinky Curly 3c-4a. You can also watch my full review here.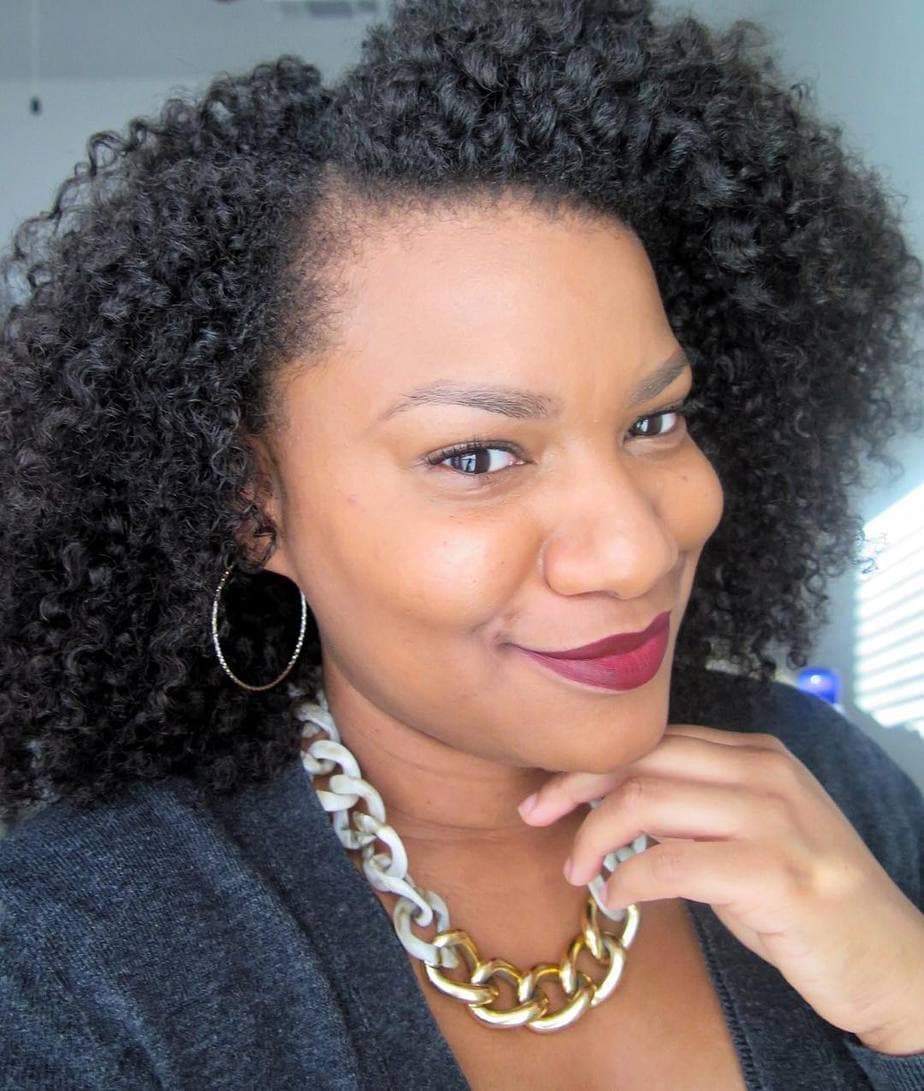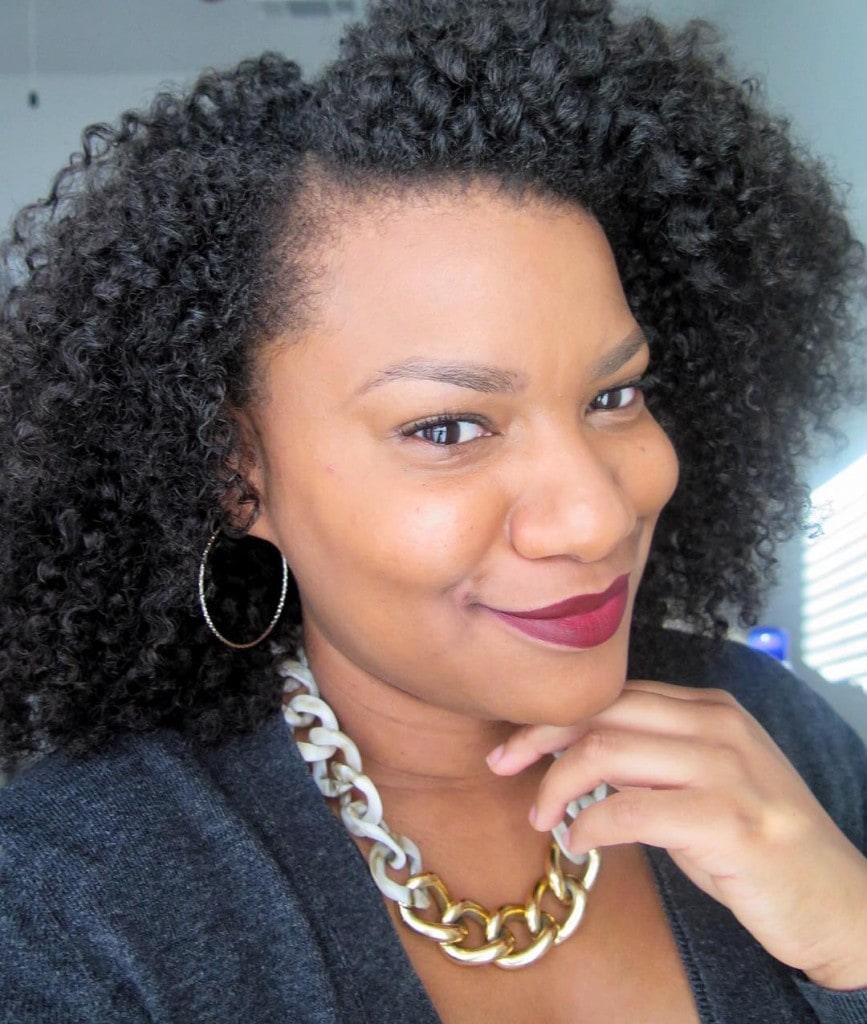 What You'll Need:
Hair of your choice
Weft sealer to minimize shedding if using human hair
Wig cap (satin or net) or pre-made U-part wig cap
Weaving thread, weaving needle and wig clips
Things to Remember:
Select a texture that mimics your natural texture in its dry state
Choose a length that frames your face well
Use the same products on the wig that works for your hair
Shampoo, condition, and care for your wigs regularly
U-Part Wig for Natural Hair: Human Hair vs. Synthetic Hair
1. Long & Kinky With Human Hair
This video by The Notorious Kia gives an AMAZING tutorial from start to finish detailing how to install a few bundles of kinky curly hair to get her look.  She opted to leave quite a bit of her hair out at the top just to ensure both her natural hair and the weave blended perfectly.
With the leave-out area, she also installed a few twists, small in size, to resemble how the weave hair looks.  Just like applying a flawless face of makeup don't forget to BLEND!
This is the most important part, so take your time and do not rush.  After installing people should wonder where your hair ends and the u-part wig begins.
Human Hair Choices
2. Short Kinky Curly Look With Synthetic Hair
If the price of a few human hair bundles doesn't quite fit into your budget,  synthetic hair is a less expensive option that will also do the trick!  A gorgeous u-part wig for natural hair can still be made with synthetic hair and look very natural.
Here, Vanessa Michele's video shows you exactly how her u-part wig still looks very much like her own hair.  Besides the low price, the other advantage of synthetic hair is low maintenance as far as styling and caring for the hair.
Synthetic Hair Choices
Finger Comber (Use code TEXTUREDTALK to upgrade shipping)
---