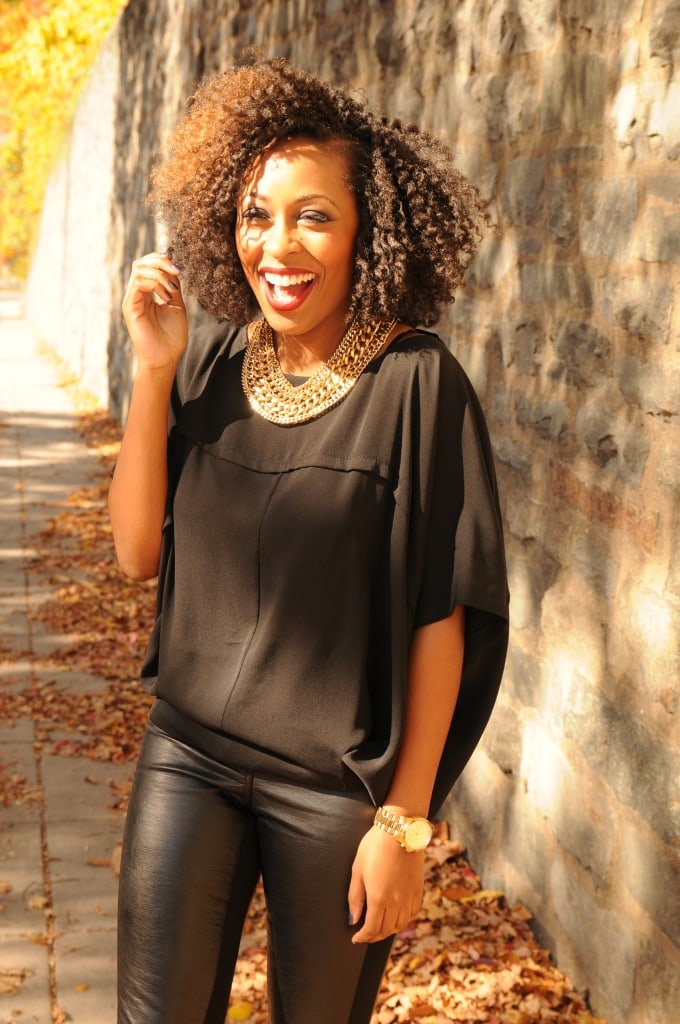 There are two things I love to do.  1. Talk about hair.  2. Talk about hair with amazing women who understand my passion just as much as I do!  I always find it pretty interesting to read about another woman's personal hair journey because more than likely I will learn new things or just relate.   Below I talked to Kristi Sellers, beautiful naturalista and natural hair stylist about her Textured journey.
1. Tell us a little about yourself and your hair story?
After about a year of press and curls (yes using the hot comb on the stove…UGH… I can still feel the sizzle) my mother had enough of my "Nappy" head.  I was 6 years old when she decided to grab a box of PCJ perm and slap it in my head over the kitchen sink.   From that point on, I was "perm power" until 2005.   A few years of convincing by my older sister, thinning, balding and damaged hair, I was forced to go natural.  I struggled with the idea because at that time, being "natural" wasn't hip.  There weren't a slew of blogs, YouTube videos or even stylists specializing in natural hair.  Needless to say, I was lost and decided to gradually grow my hair out instead of doing a BIG CHOP.  While transitioning, I wore it straight for a long time because I feared the unknown.  What the heck would my curl pattern look like? Would I be able to manage it? What products should I use? Would I even like it? I had a lot of questions and I spent a WHOOOOOLLLLEEE lot of money going through different products.  The one thing I have learned throughout this journey is what works for one person, may not work for you.  I had to come to the realization that I didn't have "mixed chicks" hair.  I had the hair that grew from my scalp and I had to learn to love it.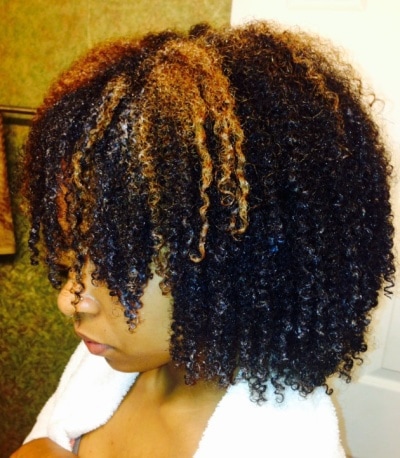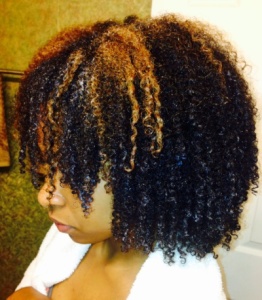 2. How would you categorize your texture?
For all my naturalistas, I'll categorize my texture as a combination of 3c/4a/4b (coily, springy, crimpy).  For me, this texture categorization is really based on how my hair decides to feel that day (lol).  While my texture is more difficult to manage at times and I have to put in a little more elbow grease, I love my texture because I can do so much with it.  It's so versatile and works really well in twisted styles.
3. What is your hair regime?
Sigh… hangs head…. I wish I could be that girl to tell you I have a strict regimen, but I don't.  My regimen is based on what my hair needs when my hair needs it.  There's no specific "wash day" and sometimes the products and time frames change based on what style or look I am going for.  I like my hair to look and feel moisturized, but I despise product build up.  So for me, too much product caked in my hair equals wash day.  Typically, when I wash my hair I follow with a blow out and a protective style.  I find that my hair is easier to manipulate and style when blown out.
4. What are your top products of choice?
I'll be honest, being natural for almost 9 years, I HATE the idea of being a product junky.  While I have gone through almost every product you can think of and spent hundreds of dollars finding what works for my hair, I don't use a lot of products and I DON'T spend a whole lot of money anymore.  My favorites go-to's right now are:
5. Where can we follow your hair journey on social media?
My instagram is @Kristi_Renee!