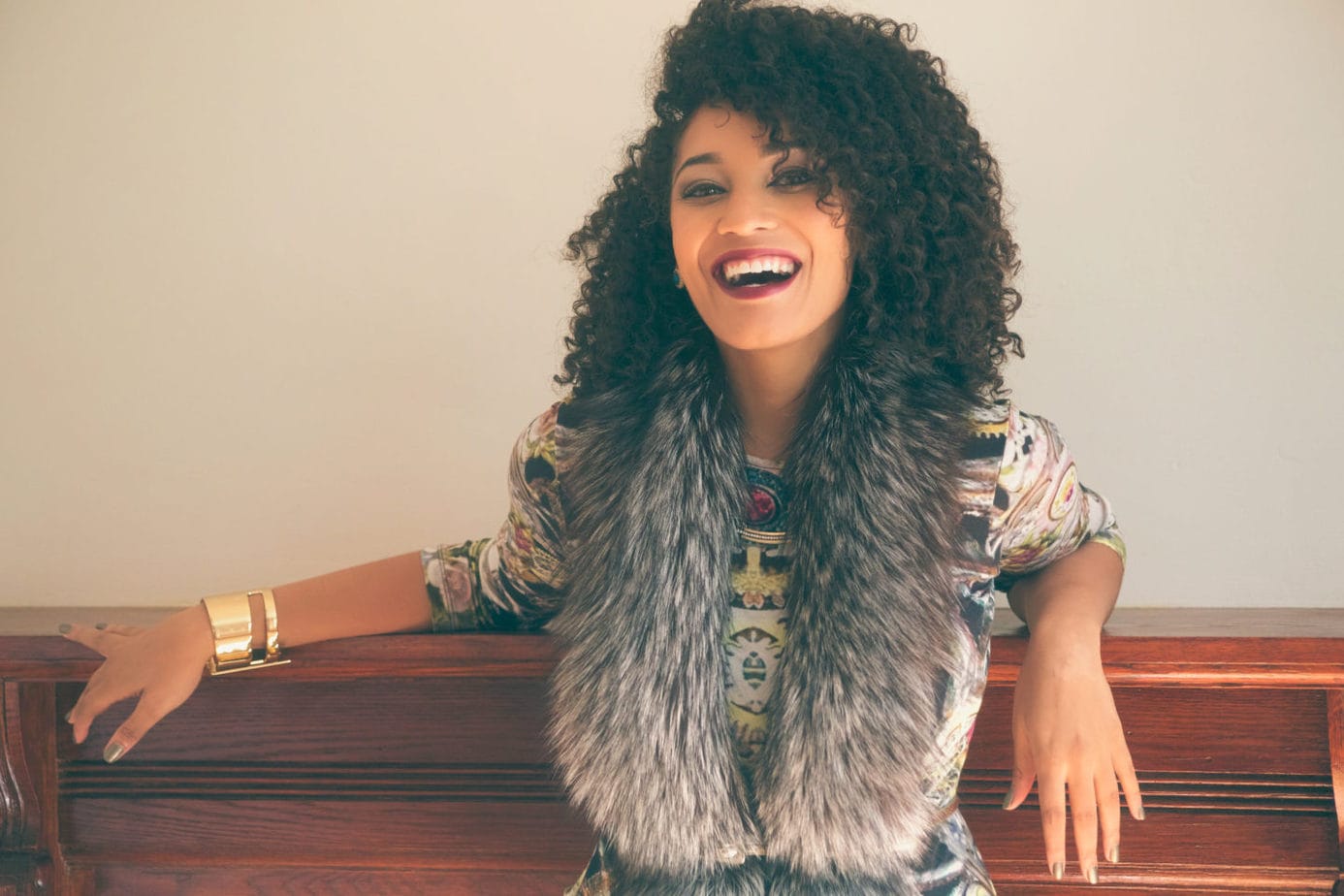 This week's Textured Talk With  feature is long time friend Cheyenne or @Onmylevel_Chey to some on Instagram.  Right around the time I decided to move full steam ahead with Textured Talk, I noticed she was also embarking upon her passion for natural hair and making a name for herself on social media.  On the outside looking in, I've always known Cheyenne to have nice hair, however; I never would have thought she had struggles of her own with her natural hair journey.  To some she is categorized as having "good hair" if you want to start a texture debate, but even people with who appear to have great hair still experience everyday trails and tribulations.   Trust me natural hair doesn't discriminate!  Over time I became pretty intrigued with her journey back to healthy hair via her Instagram account.  Below is a little about her story.
1. Tell us a little about yourself and your hairstory?
When I was younger I had a head full of hair.  By the time I was 11 I got my first relaxer and realized my hair was mid-back length.  I became obsessed! I started experimenting with my hair in 7th and 8th grade doing everything from cutting my own bangs (my inspiration was Missy's bangs in the Beep me 911 video) to dipping my hair in peroxide, and using other cheap color altering products. When I was 16 I got my first set of professional blonde highlights.  Between the ages of 18-23 I experimented with all kinds of colors – rinses, semi permanent, permanent, fire red, chestnut, jet black, more highlights, etc.  I got my last relaxer in 2006 after noticing my hair was getting thinner at the nape of my neck, but I still wasn't taking good care of it.  After everything I'd put my hair through, my mistreatment and improper care didn't begin to show until 2011.  I noticed my hair ALWAYS had split ends, was much thinner than it used to be, and seemed to be getting shorter.  I compensated with partial sew ins, and even got box braids.  Unfortunately – both of those things only made matters worse.  In 2012 my hair was in it's worse state EVER! That's when I decided to lay off of EVERYTHING (color, heat, overstyling) and try to get it to grow back to the length and thickness I had when I was 11 years old.  I'm not there yet, but my results have been promising.  The thickness of my hair has returned in most places, and it's definitely growing.  I'm happy with the progress I've seen over the last year.
2. How would you categorize your texture?
I have "3c hair" according to that hair system. However, I have different textures in 3 places.  The hair right by my temples closest to my ears is TRUE 3c hair.  It's fine, silky and grows the longest.  The hair at the crown of my head is the most unruly, annoying, frizzy (i'm getting upset just talking about it) hair – and is almost like borderline 4a hair, but it has the wackest curl pattern.  The rest of my hair is pretty regular and well-behaved 3c hair.
3. What is your hair regime?
Well…lol. What I do most regularly is:
1) co – wash
2) condition
3) deep condition (rinse with cold water – super important)
4) add leave in conditioner
5) add some styling product
6) diffuse a little then try to let it air dry
7) seal with an oil (coconut or argan usually).
After that I might 2 strand twist it depending on how much time I have left, what time of the day I wash it, etc. I might just wear a wash n' go for the first day after washing and then twist it up the next day.  I usually add Aloe vera juice to my deep conditioning treatment.  When my hair feels really gunky I will wash with shampoo, and not even always a sulfate free shampoo because I use shampoo so sparingly.  I haven't found a pre-made protein treatment that I like yet so I prefer to make my own. I think protein treatments make my hair hard, so I prefer to mix like some greek yogurt, eggs, honey, avocado and my favorite conditioner to make a protein/ moisture mask. That's basically it. I do steps 1-7 once a week.
4. What are your top products of choice right now?
Fave products right now have to be 1) Aloe Vera Juice  2) Shea Moisture Curl Enhancing Smoothie  3) Cantu Coconut Curling Cream  4) Giovanni Direct leave in conditioner  5) Camille Rose Curl Maker  6) Jamaican Black Castor Oil  7) As I Am Coconut Co-wash  8) One and only Argan Oil hydrating mask -this stuff smells AMAAAAAAZING.
5. What do you think is the biggest misconception about natural hair?
The biggest misconception – there are a couple:
1)  That it's easy and effortless, like you just wake up and walk out the house. NO.
2) If you have kinkier hair, that your styles can't be as cute as girls with loose curly hair.
3) Many women feel like they won't look as attractive with their hair big and natural as they do with a straight style. That's not so much a misconception, but rather an underlying fear that most women have when they're considering going natural.
Going natural is a personal decision, but I think there are many lessons that can be learned about oneself once they step outside of their comfort zone. I believe deciding to be natural can result in increased self-esteem and self-confidence. I think it did for me 🙂
What hardships have you endured with your natural hair journey?
---
Featured Photo: JFrank Visuals