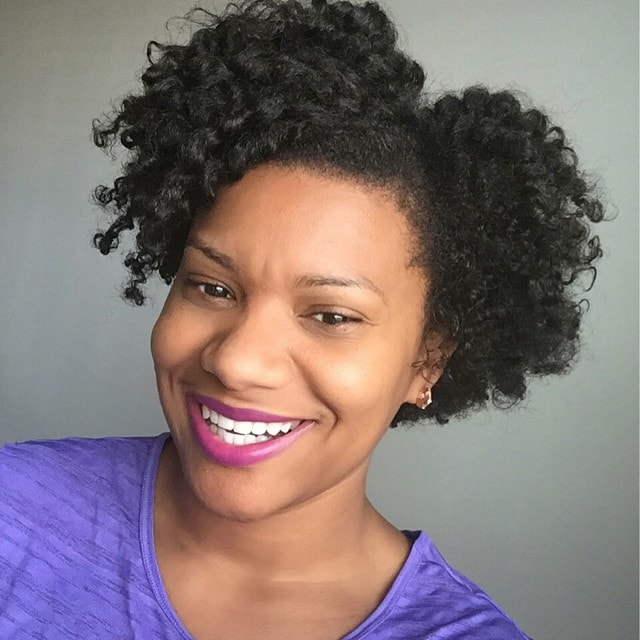 While preparing for my blog I ran across a lot of women who loved the wide variety of natural hair care tips that are now available compared to years ago.  However, some also believe many bloggers and vloggers neglect the frustrating things and hardships experienced in order to achieve natural hair success.  While it's great to showcase the beautiful end results, some people also want to know ok …what did you have to go through to get there!?  Below are a few thoughts on my natural hair journey and things I wish I'd known before going natural. Enjoy!
1. My hair probably won't look like Tracee Ellis Ross no matter how many products I try.
Upon considering ditching my relaxer in 2008, I knew very little information about the amazing variety of natural hair textures.  So of course, I'd seen a few girls here and there and idolized over Tracee Ellis Ross, as I'm sure many of us have.  After a little more time and research getting to know my strands and testing different products, I came to the realization my hair texture will in fact not look like Tracee's but take on a whole other life of its own, which I actually love.  While transitioning don't wish for someone else's hair texture because ultimately you will just frustrate yourself.  Instead, focus on what works for your texture and overall hair health.  You will find in no time your transitioning journey will flourish.
2. I still have to worry about the weather and the rain.
Another misconception about natural hair: "I can finally go out in the rain without panicking!" Wrong, well kinda.  There are plenty of days where I freely venture outside and not worry one bit about the little mist in the air on a rainy day.  However, if that rainy day is also partnered with humidity then goodbye amazing twist-out and hello big hair puff!   As a result, I definitely double check the weather depending on a certain style I want to wear on a particular day.
3. The time spent taking care of my hair will increase…BIG TIME.
I'm not going to sugar coat this.  Natural hair is a lot of work!  If you are transitioning or considering going natural be prepared to dedicate a little more time giving your strands some TLC.   Naturally curly hair is prone to be dryer simply because the natural oils your body produce works a little harder traveling along the twists and turns of your hair, from the scalp to your ends.   As a result, you will and should spend more time ensuring your hair is properly moisturized daily.  Leave in conditioner will and should also be your best friend!  In addition to battling dryness I had no idea the amount of time I would spend paying special attention to properly detangling my hair, researching and purchasing products and testing new styles.  Let's just say it is definitely an adventure until you've mastered a solid regime.
4. Failing to plan, is a plan to fail.
The last and most useful thing I wish I knew before going natural is that planning is sooo important.  I definitely thought I would be able to hop in the shower, wash my hair and course go!  However, I was faced with a harsh reality when that did not happen.  As I mentioned in a previous post, don't be fooled by the name "wash & go"  and don't be discouraged if your hair isn't able to do exactly that.  Just plan ahead if you want to rock that style.  Similar to other things in life, failing to plan is a plan to fail.  Want a gorgeous twist-out for a big day, twist your hair and allow sufficient time for the hair to COMPLETELY dry for best results…something else I've had to learn the hard way.
What are some things you wish you would have known before going natural?
---
Did you enjoy this article? Subscribe to never miss a post!
[mc4wp_form]
---