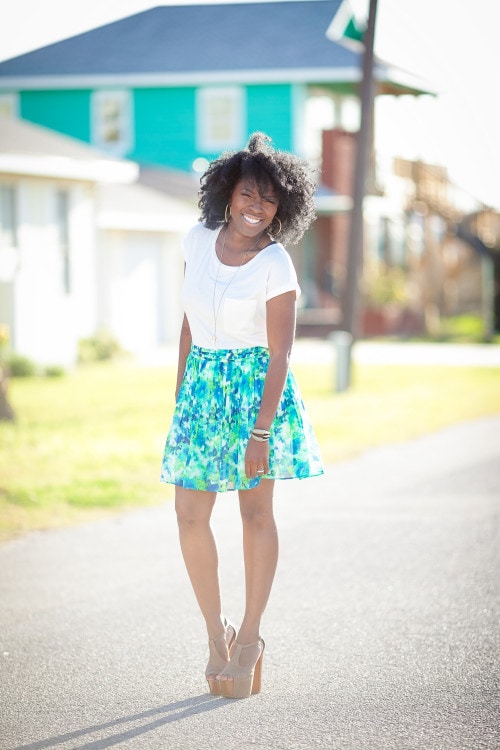 Ask anyone about their plans for July 4th weekend and the mention of traveling to New Orleans will more than likely also mean they are attending the Essence Music Festival.  For the past 20 years, Essence has drawn thousands of people to the city with music, events and exhibits.  Now, thanks to Monique Herbert,  women can add an extra activity to their itinerary with the New Orleans Natural Hair Expo (NONHE).
For the second year founder Monique, also known @itsmeitsmo on social media, will be hosting and coordinating the NONHE on July 4th at the Contemporary Arts Center of New Orleans.  With an all-star blogger panel and popular brand sponsors already lined up, the NONHE is gaining an incredible amount of popularity by the day.  Upon learning about the expo I instantly became intrigued to learn about the person in charge.  Thankfully I reached out to Monique and she was more than happy talk hair, the NONHE and her inspiration for creating the event.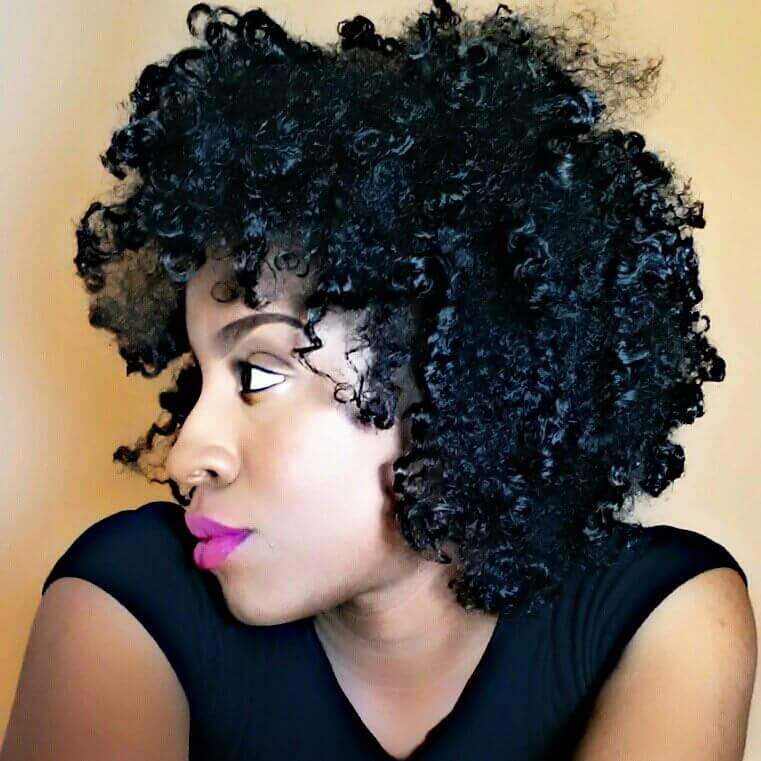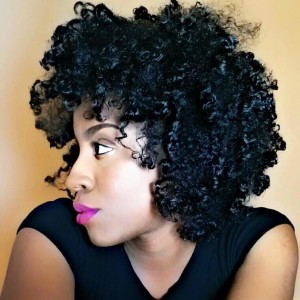 1. Tell us a little about yourself and your "hair-story"?
Hi, I'm Monique of @ItsMeItsMo and the @NewOrleansNaturalHairExpo! I'm a New Orleans native, currently residing in Houston by way of Hurricane Katrina. My hair journey started over 8 years ago with a big chop.  At the time, I was already rocking a "Halle Berry" style cut, so the transition was easy. Over the years, I have had my share of setbacks (breakage, heat damage), but it's been worth it.
2. How would you categorize your texture?
My hair texture is a mixture of kinky, coily, and curly! If I followed the hair typing system, I would be considered a 3C, 4A natural.
 3. What's your favorite go-to style and what are the 3 most recent hair products you purchased?
My favorite go-to style is the "braid-out!" Honestly, it's the only style I have mastered.  The three most recent hair products added to my arsenal includes: Creme of Nature's Butter-Licious Curls, Creme of Nature's Intensive Conditioning Treatment, and Alikay Naturals Lemongrass Leave-In.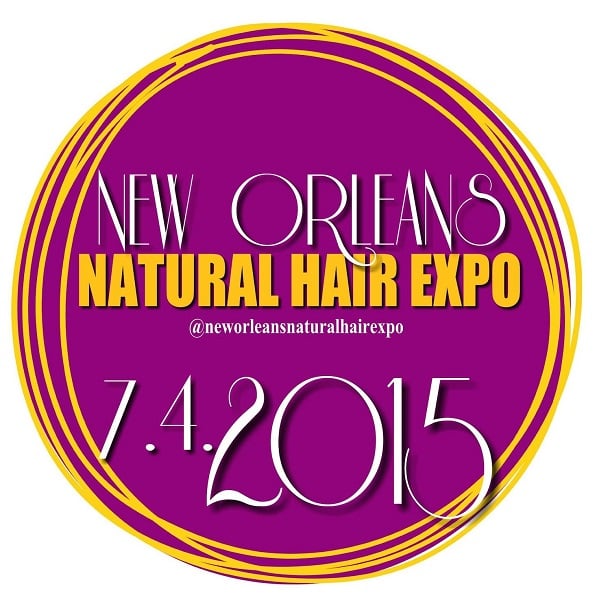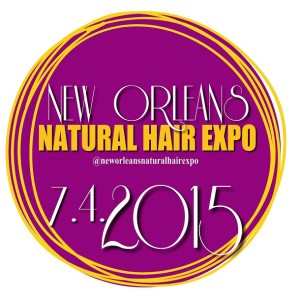 4. Now a little about the expo. What motivated you to create the New Orleans Natural Hair Expo (NONHE) and how has the city embraced the idea? Had you ever planned an event of this magnitude prior to last year?
Yes, the NONHE! I wanted to bring the ultimate natural hair experience to New Orleans during the best time of the year (Essence Music Festival).  I was motivated by my desire to have well-known and upcoming brands introduced to the naturals in Louisiana and surrounding areas.  This was my first event EVER!  Honestly, I sat on the idea for a few months, and one day decided to announce it via Instagram. The rest is history.
5. Were you blown away about the amount of support and collaboration within the Natural Hair Community as you reached out to bloggers, media, and product companies?
Blown away doesn't even describe the support!  So, many great brands, bloggers, and media personal reached out to me.  Sometimes, I found myself asking, "how did you find me?" It was shocking and humbling at the same time.  I always say the NONHE is bigger than me, and I thank God for the opportunities it has presented to me and all those involved.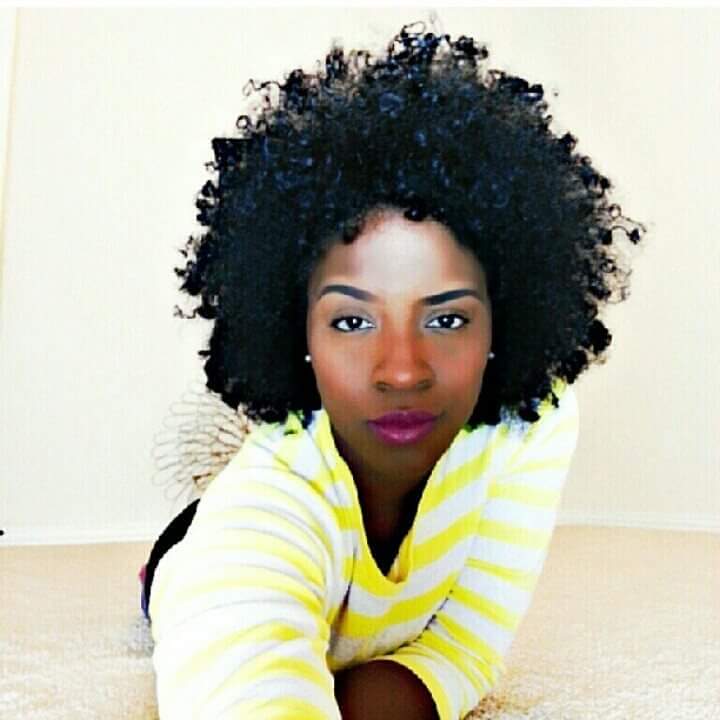 6. What can attendees expect to see this year at NONHE and what is something you want women to walk away with afterwards?
The attendees can look forward to informative workshops, great shopping, amazing food, and some dope music.  This year we are also bringing special guests @MsVaughnTV, @Donedo, @EtcBlogMag, and @StrawberriCurls to New Orleans.  The one thing I want women to walk away with is "that we are all beautiful!" I want women to learn what work for them (products, styles), what makes them beautiful!
7. Choosing only one thing, what has been the biggest learning experience about planning the NONHE and what advice would you give to others thinking about getting into the business of Natural Hair events?
The biggest learning experience is that "I can't do it on my own!" I learned that lesson after many tiresome nights.  Forming a great team is key…it doesn't have to be a huge team, but a team of substance.  Everyone should bring something to the table.  My advice would be embrace the vision, create a plan, select a team, and go for it!
8. And last but not least, my favorite question.  Do you have any hair crushes? If so, who?
Yes, I do! I have a few, so bear with me: @MsVaughnTV, @StrawberriCurls, @Donedo, @EtcBlogMag, @NaturallyKenvi, @Hey_Curlie, @MissAlexandriaNicole, and @Barbie_Conga!!! I definitely have more….I crush a lot, lol!
Thanks so much for talking with us Monique! To learn more about the New Orleans Natural Hair Expo visit www.neworleansnaturalhairexpo.com.  This is definitely an event you don't want to miss!
---
 Did you enjoy this article? Subscribe to never miss a post!
[mc4wp_form]
---