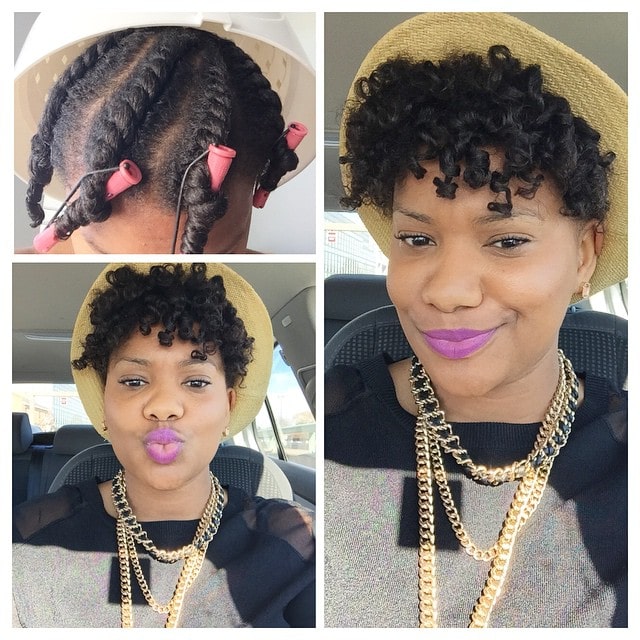 I love a nice curly look; however, I will be the first to admit achieving this desired style isn't always easy.  Flexi-rods are a bit of a hassle for me and Curl Formers only last 2 days, max, on my hair.   So I came across a few YouTube tutorials demonstrating the twist and curl style to achieve fun, easy, heatless curls.  Although my first attempt wasn't the best because I didn't let my hair dry completely, (don't make that mistake), I wanted to still share the videos I found most helpful.
1. The Classic Twist and Curl by YouTube Channel My Natural Sistas…. one of my favorite channels!
2.  Love this look by Christine Amor, her hair is a little longer and she opted for the flat twist & curl method.
3. Nice detailed video by Rayann410, which shows the Twist and Curl method on shorter hair.
4.  This last video compares the Twist & Curl method to the Braid & Curl.  I really like this video by Youtuber Honestly Erica and the option of seeing both methods.   The video is very easy to follow and she's really relatable!
Which video is your favorite?
---
Did you enjoy this article? Subscribe to never miss a post!
[mc4wp_form]