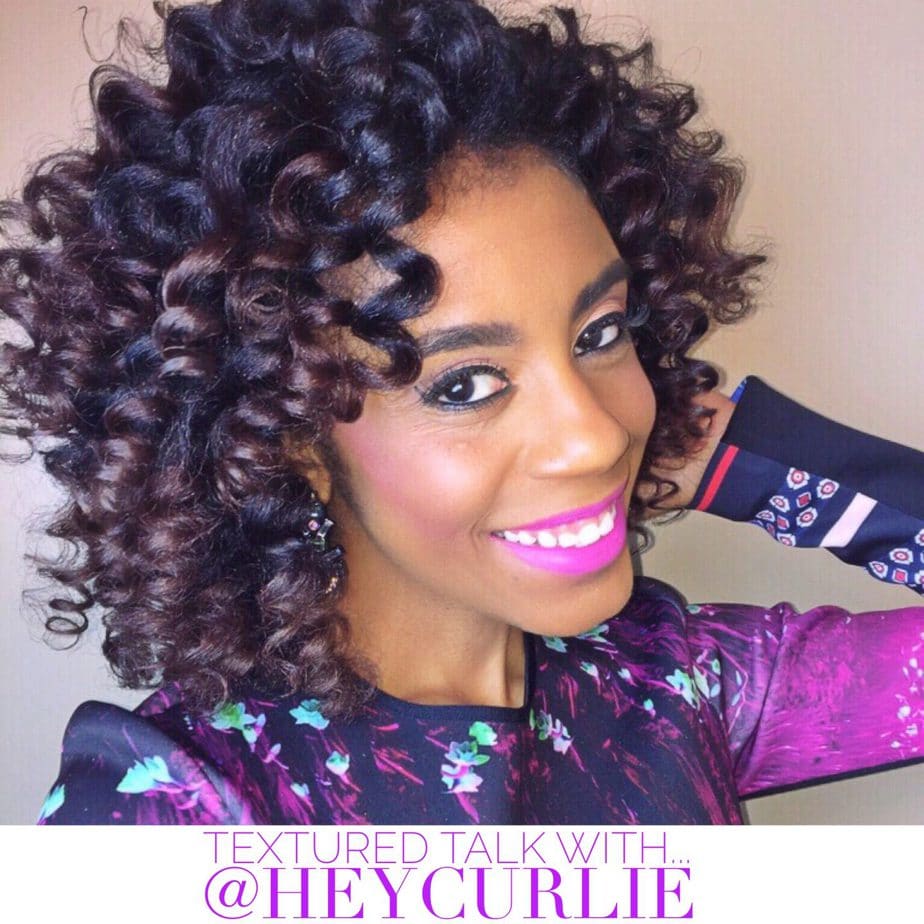 Often, we interact with people on social media getting a closer glimpse into their lives through pictures, tweets and 15 second video clips.  However, it is very rare you meet someone and both parties sort of pick up where they left off as if you guys had a conversation last week.  Surprisingly this is exactly what happened when I met Romance Cox, also known as @HeyCurlie, at the 3 The Curly Way event earlier this month in Dallas.
I've followed @HeyCurlie for a while, adoring her perfect perm rod results and versatility from high buns to blow outs.  Once we finally had a chance to meet hugs were exchanged and of course more hair talk continued catching up like we were old girlfriends.  Immediately I knew I wanted to feature her for Textured Talk and share more of her story with everyone else.  Today she's sharing her holy grail products, tips on embracing your natural hair journey and how she gained 30K Instagram followers in just one year.
All About @HeyCurlie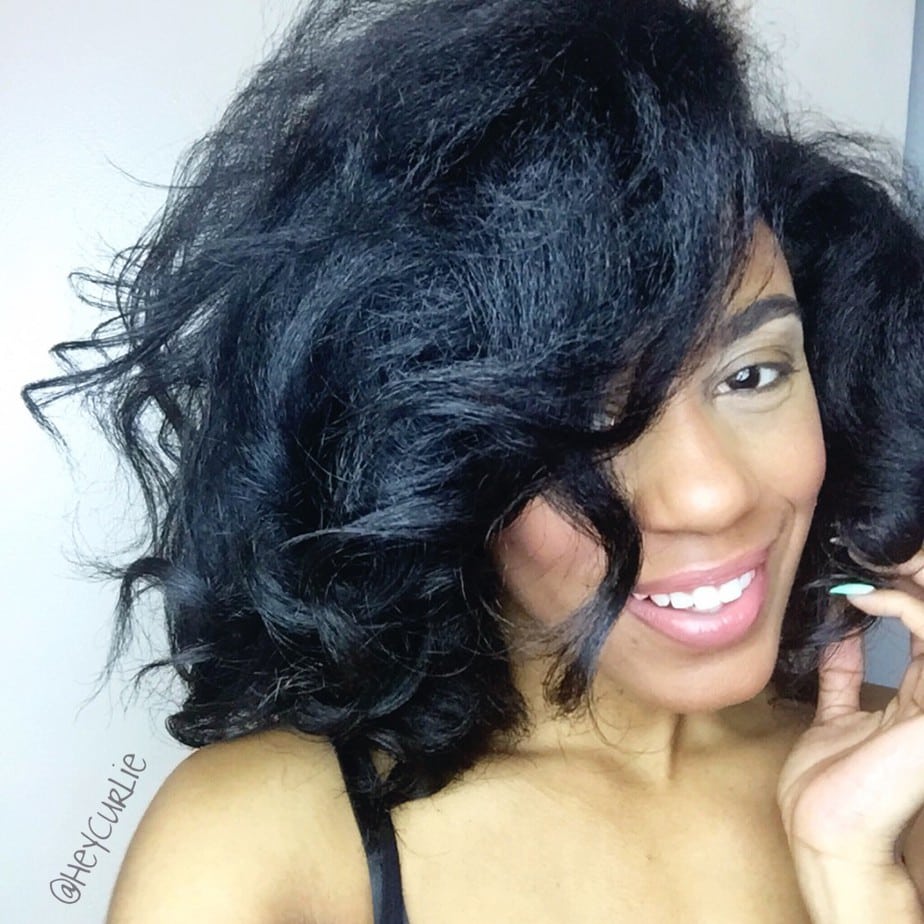 1. Tell us a little about yourself and your "hair-story"?
Hello, my name is Romance "Hey Curlie" Cox.  I did the big chop Nov 1, 2011.  I love being natural and my hair loves it too.
2. How would you categorize your texture?
I would categorize my texture as unruly and it has a mind of its own at times.  My texture is a mix of 4A ,4B with a little 4C…lol.
Talking Social Media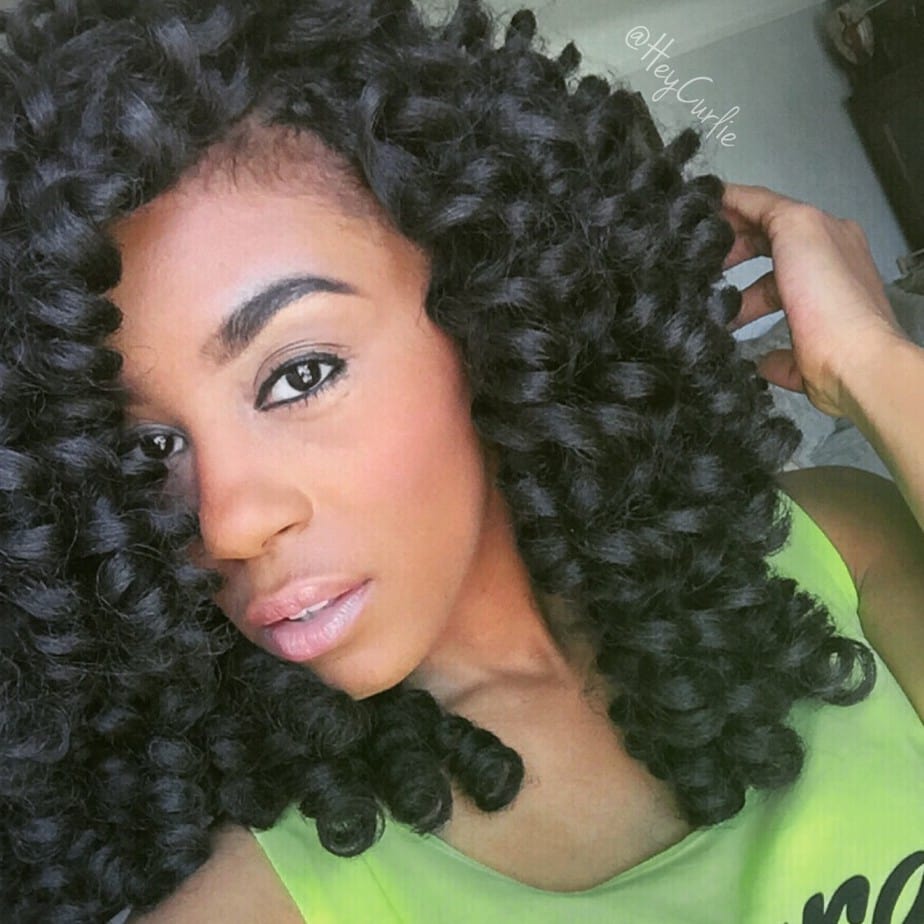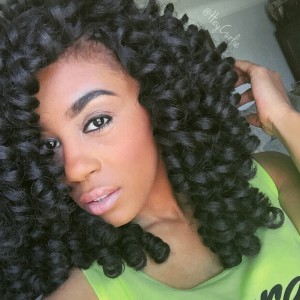 3. What inspired you to share your natural hair journey with others through social media?
My purpose for starting "Hey Curlie" was to spread awareness for healthy hair, showcase styles and host natural hair meetup events to my hometown of Cleveland, Ohio.
4. Speaking of social media, you recently reached 30,000 Instagram followers in one year. Congrats! What would you say is the main driver of your following?
I think one of the main drivers of my following is that I am "approachable".  I tried to answer questions and respond to my followers.  I love meeting new people and helping others on their natural journey.  I also share tips, challenges and styles that anyone can achieve whether you are newly natural or transitioning.
Talking Product Favorites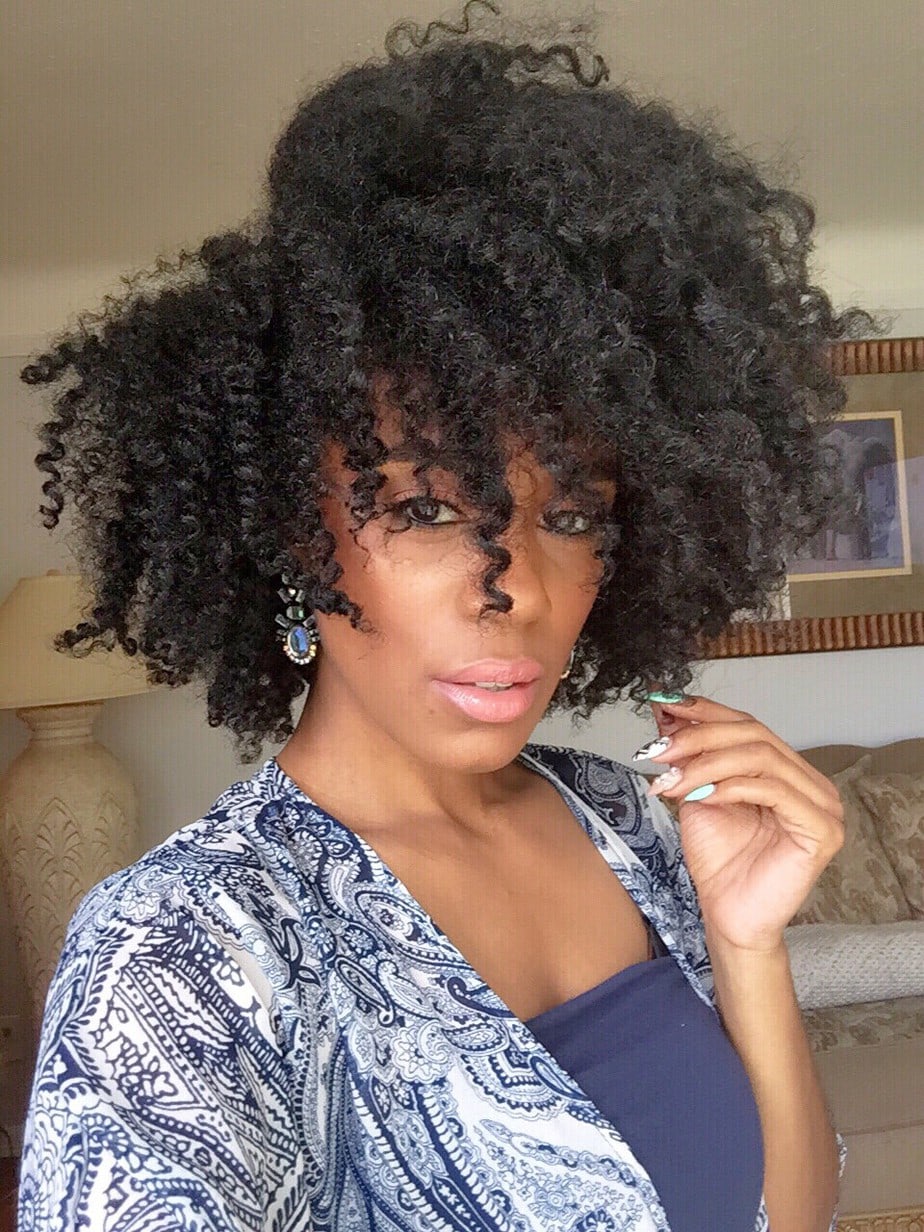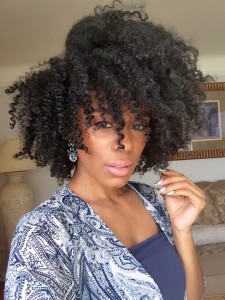 5.  You've reviewed many products on your YouTube channel; however,  if you were stuck on an island and could only choose 1 of each, which brand/product would you choose?
Shampoo: Shea Moisture JBCO LINE
Deep Conditioner: Aussie Moist
Leave In Conditioner: Koils by Nature Shealoe Leave-in
Daily Moisturizer: Hydratherma Naturals Hair Lotion
Curl Enhancer: Honey Child Hair Love Curling Custard
6. You big chopped in 2011 and now have 3-4 years of experience, trails, tribulations, etc. What advice would you give to women just starting their natural hair journey?
Welcome to your part-time job, lol.  Going natural is not just a fad but a lifestyle change.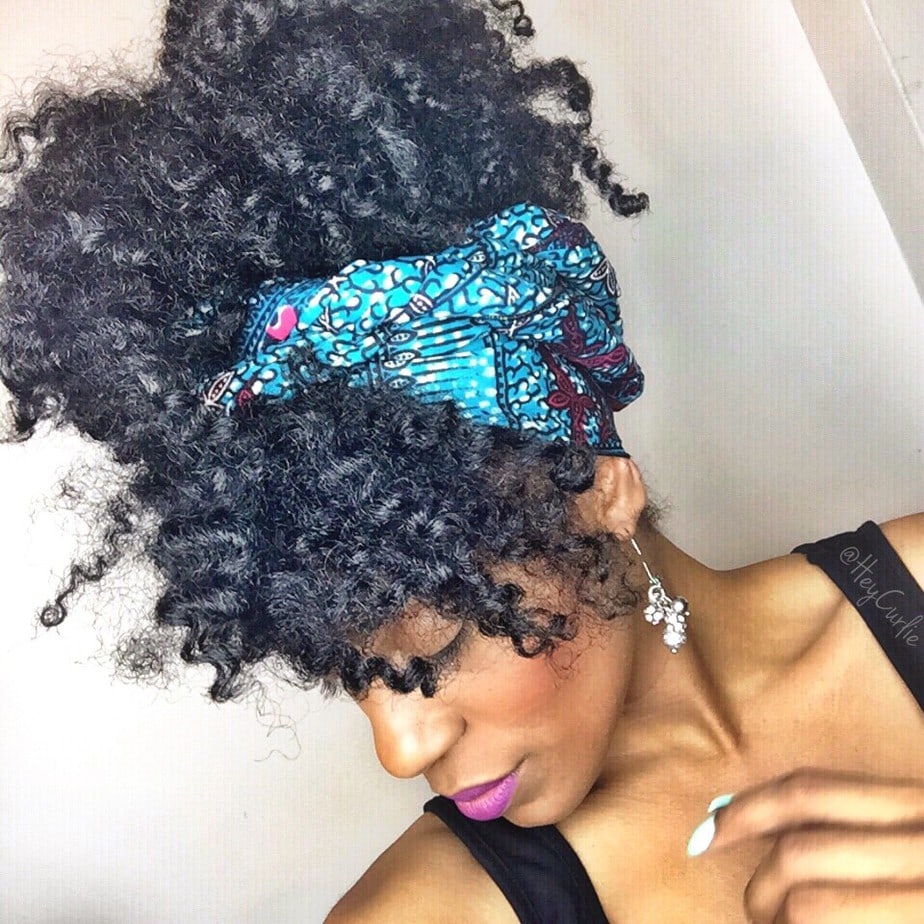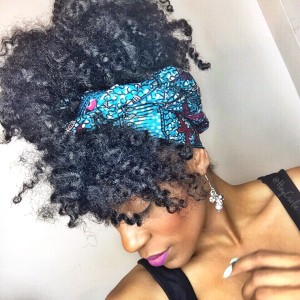 7. What are your top 3 cardinal rules for healthy hair growth?
1. Patience.  2. Care.  3. Healthy Eating Habits
 8. Last but not least, my favorite question. Do you have any hair crushes? If so, who!?
Hair crushes: Jasmine Winters @jd_winters,  Janae @Janae_Raquel, Yolanda @ETCBLOG
Thanks so much for chatting me with Romance.  Keep up with @heycurlie on all her social media platforms.  Also don't forget to join her 90 Day Healthy Hair Bootcamp challenge on Instagram!
---
Did you enjoy this article? Subscribe to never miss a post!
[mc4wp_form]
---