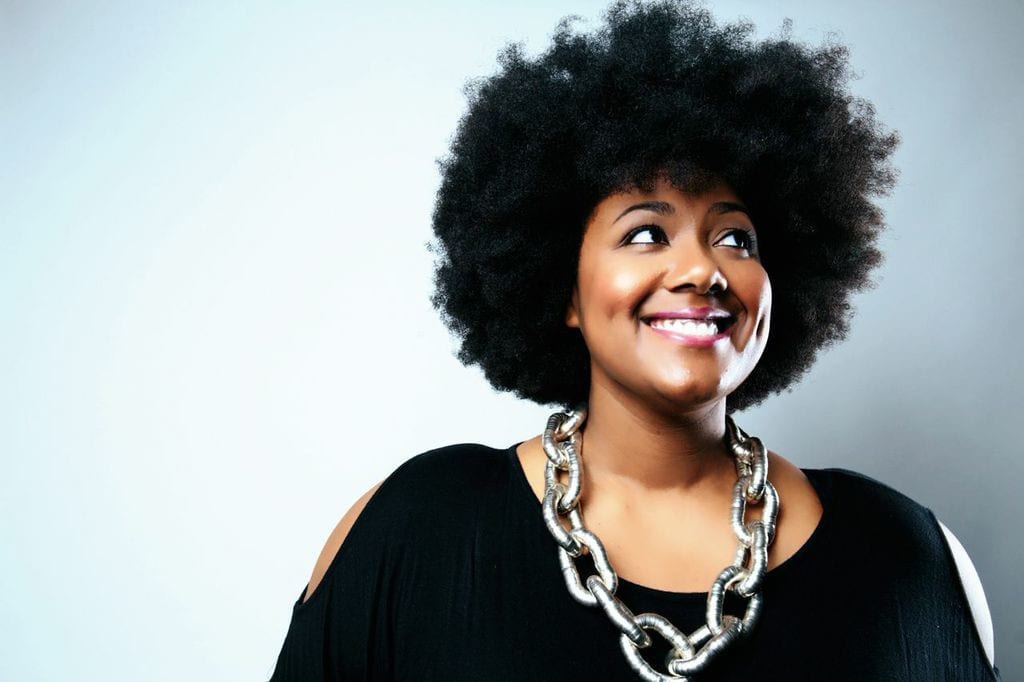 As a true lover of R&B, I love stumbling upon new music and new artists.  I still remember scrolling through the Columbia House catalog in the 7th  & 8th grade trying to figure out which 10 CDs I could get for a penny…and I know I'm not the only one who remembers that! Although times have changed, thank goodness quality music has not.
Today's Textured Talk With feature is new artist Lydia René.  I chose not confine Lydia to the R&B box because once you listen to her music you'll definitely see it supersedes one genre.  As a classically trained pianist and accomplished musician, Lydia's sound gives me a smooth R&B, neo-soul vibe with a surprising, but lovely, jazz twist.  Upon hitting the play button, to listen to her song "Last Night", I immediately wanted to hit the dance floor and shake my curls back and forth.  Then as I sailed on over to the next track "Only in Time" the guitar strings grabbed me and I couldn't do anything but zone out and groove to her voice.  What also grabbed my attention was her amazing natural fro; so of course I was immediately intrigued about her hairstory.  Enjoy my interview with her!
 1. Tell us a little about yourself and your hairstory?
Well my name is Lydia Rene, and I'm a singer/songwriter.  I've been natural ever since 2009.  A friend of mine convinced me to go natural because I only used to get a perm maybe once a year. I never initially did a big chop I just kept braiding my hair until it grew out and there was only maybe 2 inches of permed hair on the ends, then I finally clipped that off.  I had very short hair in the beginning but I didn't realize that until I recently looked back at old pictures of myself when I first went natural LOL.  Now more than ever I'm starting to get into taking care of my natural tresses.
2. How would you categorize your texture?
I would probably categorize my hair as probably a 4A/4B.  Sometimes it's super frizzy, sometimes its nice and curly. It has a mind of its own!
3. I absolutely LOVE your fro! What is your hair regime to achieve this super fluffy look and what are your top products of choice right now?
Thank you so much! I like to wet my hair everyday in the shower.  I just started co-washing with Miss Jessie's Creme de la Creme leave in Conditioner.  I also like to wash my hair every 2 weeks with Miss Jessie's Super Slip Sudsy Shampoo. I've fallen in love with those products so I just continue to use them.  Also I use Argan oil to moisturize my hair. But I'm always open to trying new products. You just have to stick with what works for you. I also sometimes use Long Aid Activator Gel when I want a more defined and shiny curly look. It definitely keeps my hair moisturized and defines the curls well.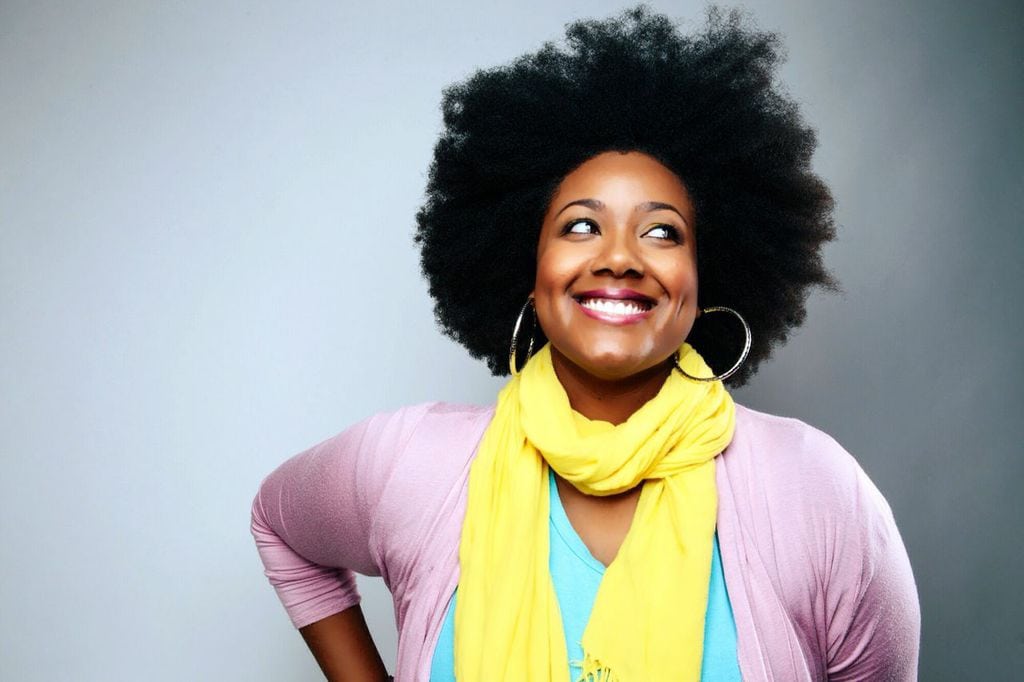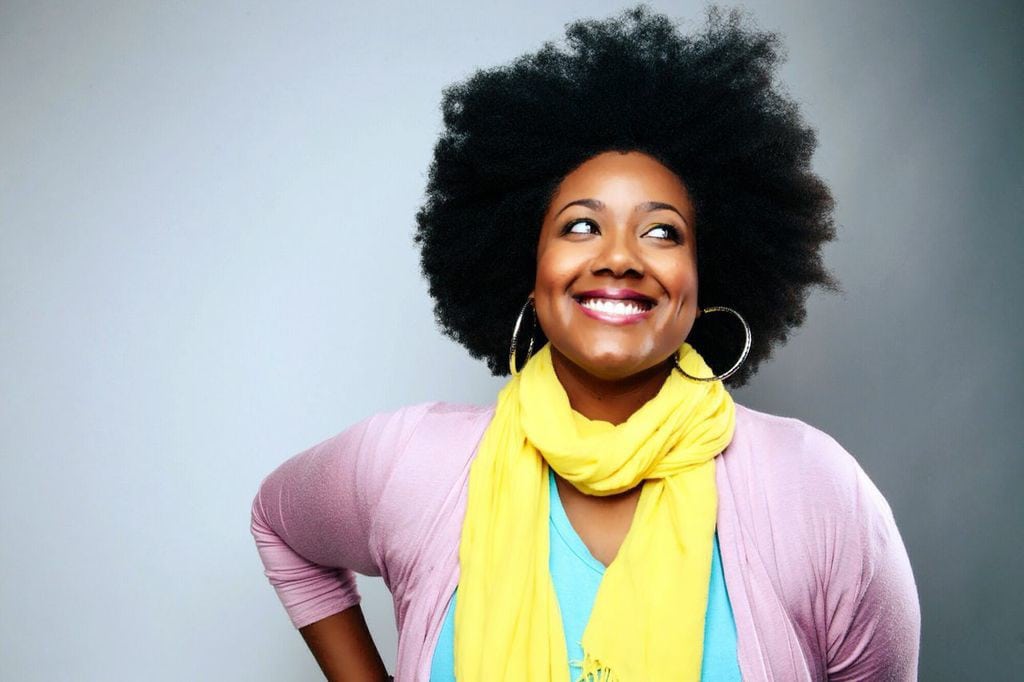 4. What are some hair rules and tips you absolutely live by to maintain healthy hair?
I definitely try to give my hair a rest by doing protective styling.  I always try to make sure my hair is moisturized at all times. Tying it up at night with a silk scarf or lying on a silk pillow case, mostly the scarf.  I also try to do things like take vitamins and drink lots of water, it definitely helps.
5. Now a little about your music.  I really enjoy your sound.  How long have you been singing and how did you get started in the music industry?
I think I started singing and went natural within the same year.  Talk about transition right? lol.  I released my first project, a LIVE album called "My Love Is My Life" back in 2009 due to much encouragement from family and friends.  Being from a musical family, I'd always played piano since I was 6 years old and written songs beginning in high school but never performed them myself until 2009.  My first professional writing opportunity came when I had a chance to write a song with Tejumold and Johari Newton who helped write and produce the Miseducation of Lauryn Hill.  After that doors kept opening and here I am (now in Los Angeles originally from Jersey) finally getting ready to release my first studio project "Vintage Heart" on Feb 10th 2015! Along the way I've had the opportunity to write and perform with a ton of artists including Toni Braxton, Melanie Fiona, Syleena Johnson, Tank, Tyrese, Raheem Devaughn, Eric Roberson etc.
6. Who inspires you musically?
Life, Love, Relationships, People….are my main inspirations.  Definitely the ups and downs and dynamics of relationships with others, significant others, ourselves, GOD or higher power. Or sometimes I'll hear a weird sound from a computer, or see something on TV and I'll get inspired to do something lol, it can be anything.  I love listening to new music from new artists also.  Finding new music that's good is like re-living Christmas morning as a child, its such an AMAZING feeling for me.  I am definitely a music fan first.
7. As you gear up for the February 10th release of your debut studio solo album, Vintage Heart, what are some things you want your fans and new fans to know?
They will definitely see a more mature side of me in this project. More in-depth relationship struggles including my own personal struggles with the ups and down of being in a long distance relationship. I like to make things as personal as possible. When you listen to my project it's almost like reading my diary.  I'd also like people to know that it's never too late to experience real love.  Vintage means something is used but STILL in good condition, just like my heart and many others' hearts.  Especially women, we often think we've been through too much to finally find or experience real love, but I'm here to let you know that its out there and you can have it.
8. And finally, I always like to ask…do you have any hair crushes? If so who!?
Oh definitely!!
Freddie (@asos_freddie on IG)
Courtney Danielle (@curlsandcouture on IG)
Malaika Russell and her sister Rasheeda (@loverasheeda & @malaika_russell on IG)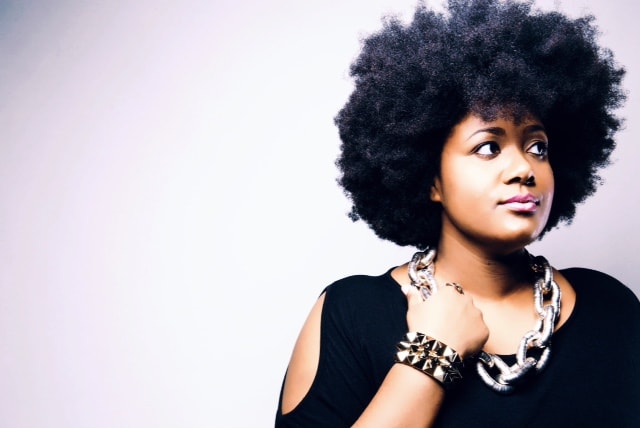 Listen to some of Lydia's music below and thank me later!
You can also find Lydia online at the following places:
www.lydiarene.com
facebook: www.facebook.com/lydiarene
Youtube: www.youtube.com/luvablelyd
Bandcamp: lydiarene.bandcamp.com
Instagram – @lydiarenes
Twitter – @lydia_rene
---