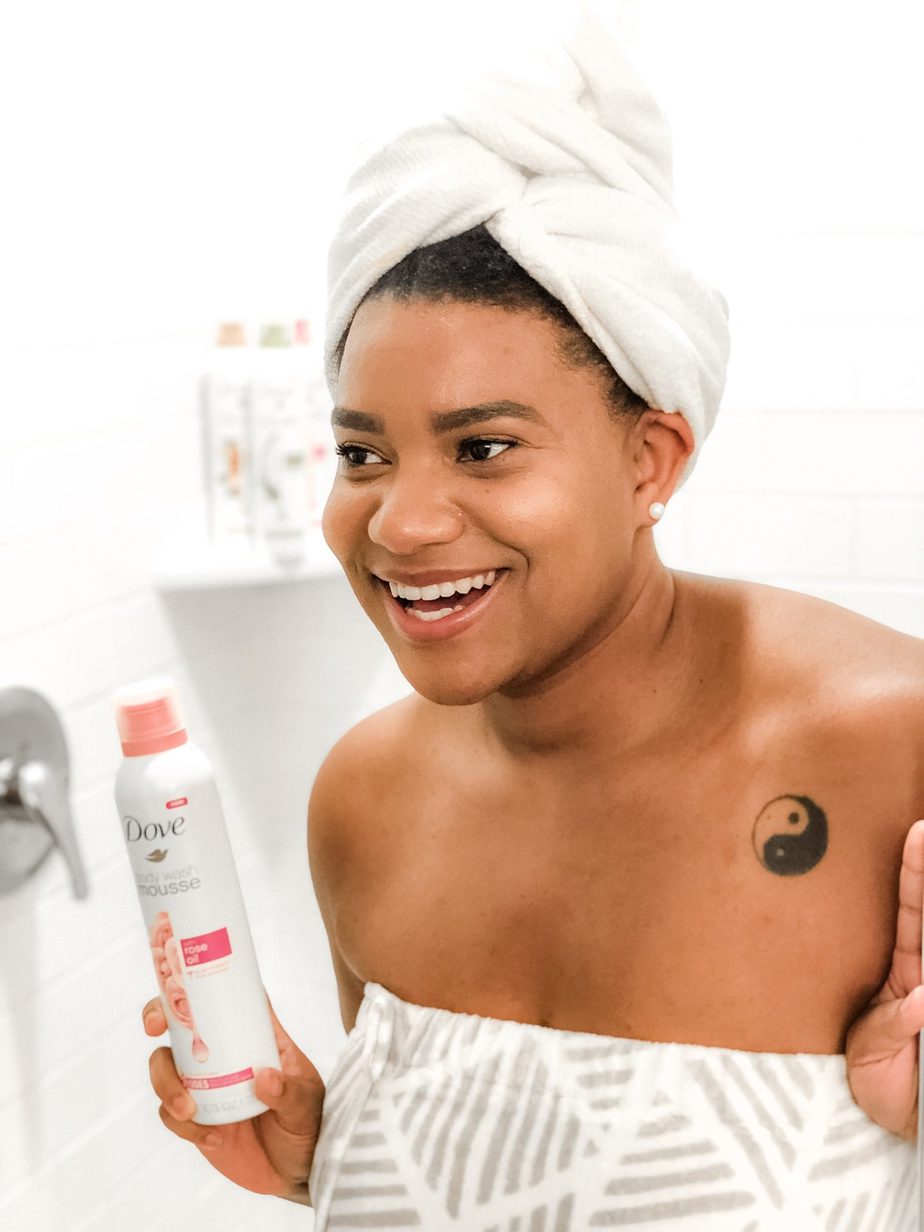 What does self-care mean to you? For me, self-care can mean anything from taking a social media break, to cozying up in bed with a book, or enjoying a moment at the nail salon. That's the beauty in self-care, it can really be anything you want.
After coming down from stressful months of wedding planning, there's nothing more I needed than a night to myself for some "me" time. I've partnered with Dove to indulge in self-care through the help of Dove Body Wash Mousse with essential oils – the brand's first-ever body wash mousse featuring a rich, luxurious lather to cleanse, pamper and instantly nourish the skin.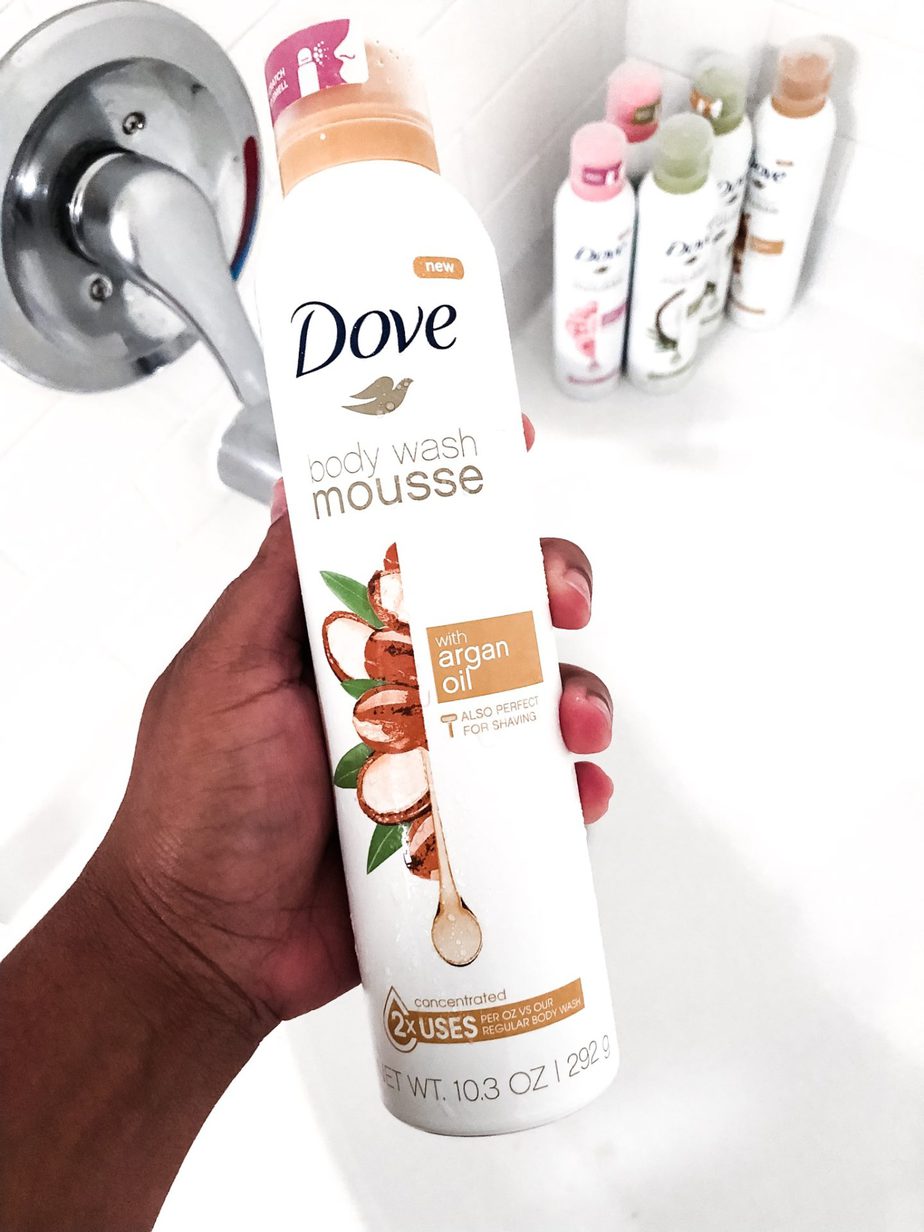 Dove Body Wash Mousse Review
When I was first approached with the opportunity to review this product, I was so excited, because I've been using Dove for years!
I'm usually an original, Dove White Beauty Bar kind of girl, but the idea of body wash mousse intrigued me. Here's why the Dove Body Wash Mousse is set to be my first choice to pamper my skin moving forward.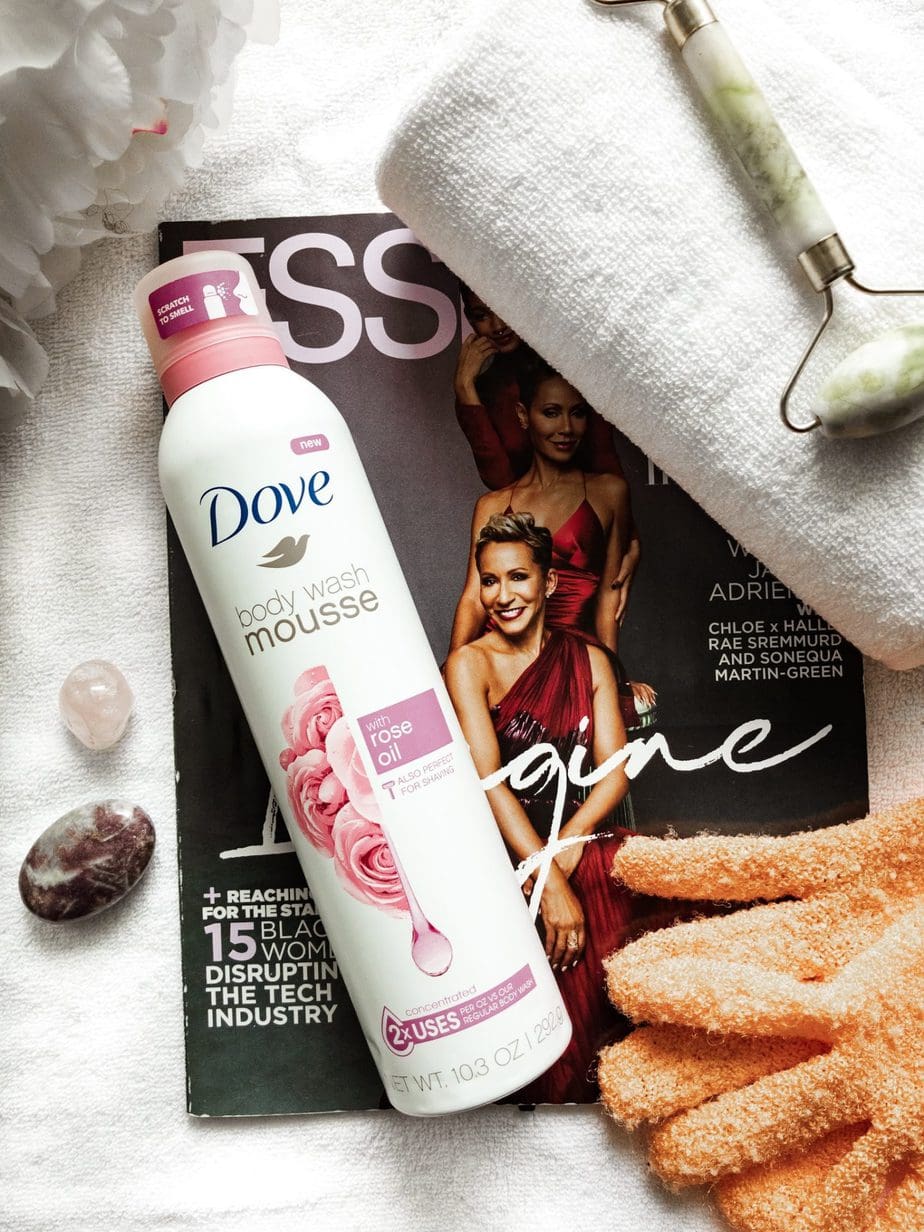 As a part of my regular shower routine, I started with a few drops of peppermint oil and let the steam and smell take over the bathroom. This calms me and sets the tone for my shower experience. I'm a firm believer that a great, hot shower can make any situation better.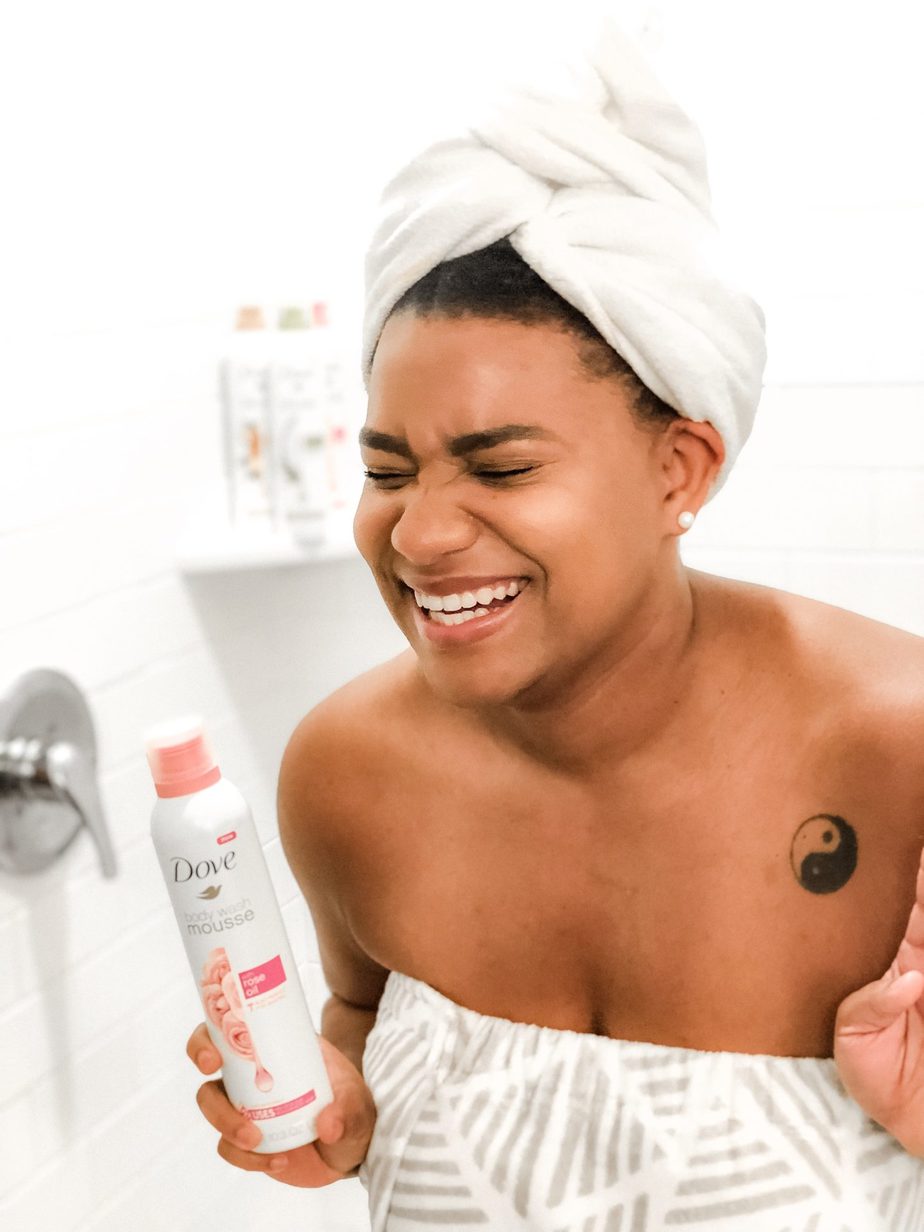 Once in the shower, I used Dove Body Wash Mousse with Argan Oil. Immediately the lather blew my mind and the Argan Oil scent was heavenly. Dove Body Wash Mousse also comes infused with Rose Oil and Coconut Oil. Of the 3, my favorite was the Dove Body Wash Mousse with Coconut Oil.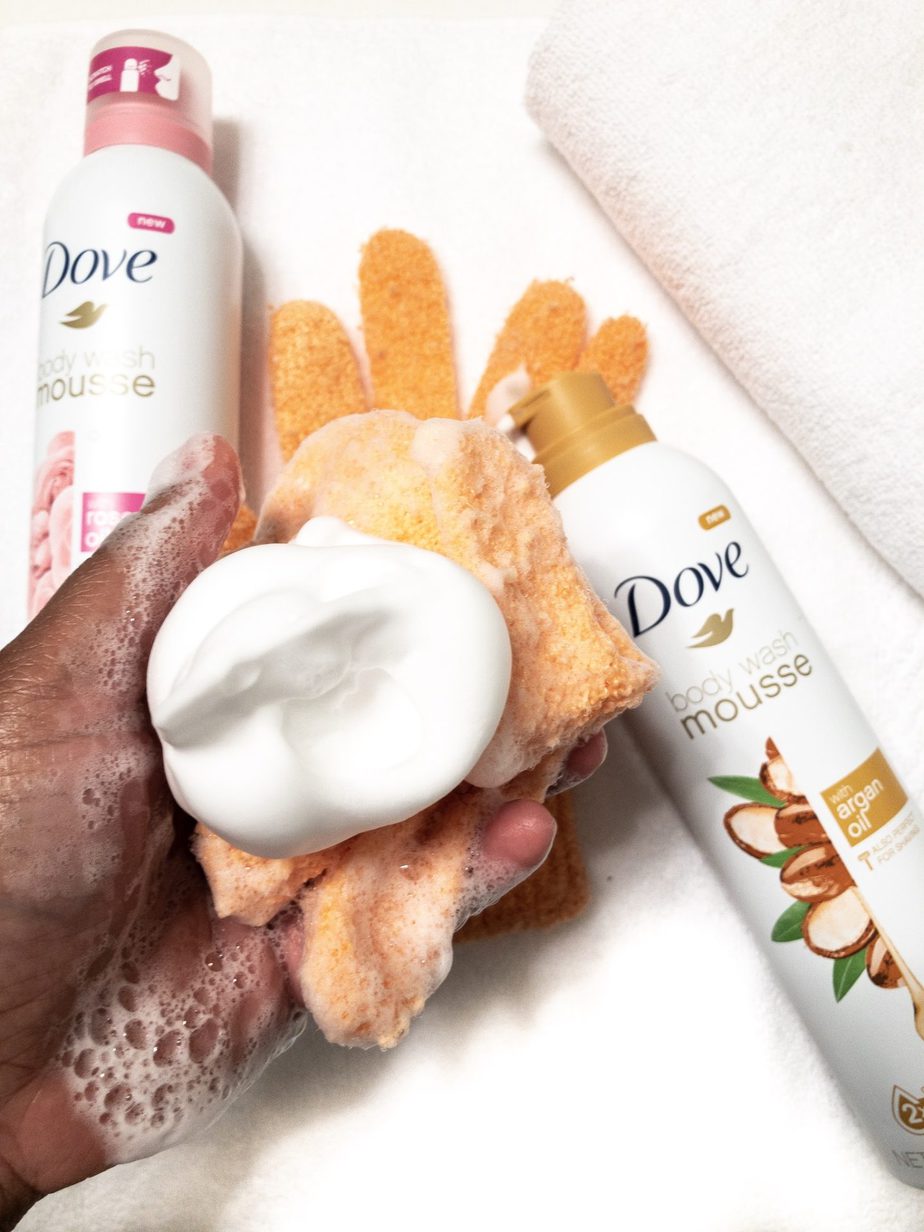 The lather of Dove Body Wash Mousse is perfect for a bath sponge or exfoliating glove. Personally, I like to use exfoliating gloves, because you can tackle two things at once. Formulated with 100% gentle cleansers, Dove Body Wash Mousse gently cleanses and cares for skin. That's one thing I've always loved about Dove. After using their products you will have soft, smooth skin -especially with Dove Body Wash Mousse!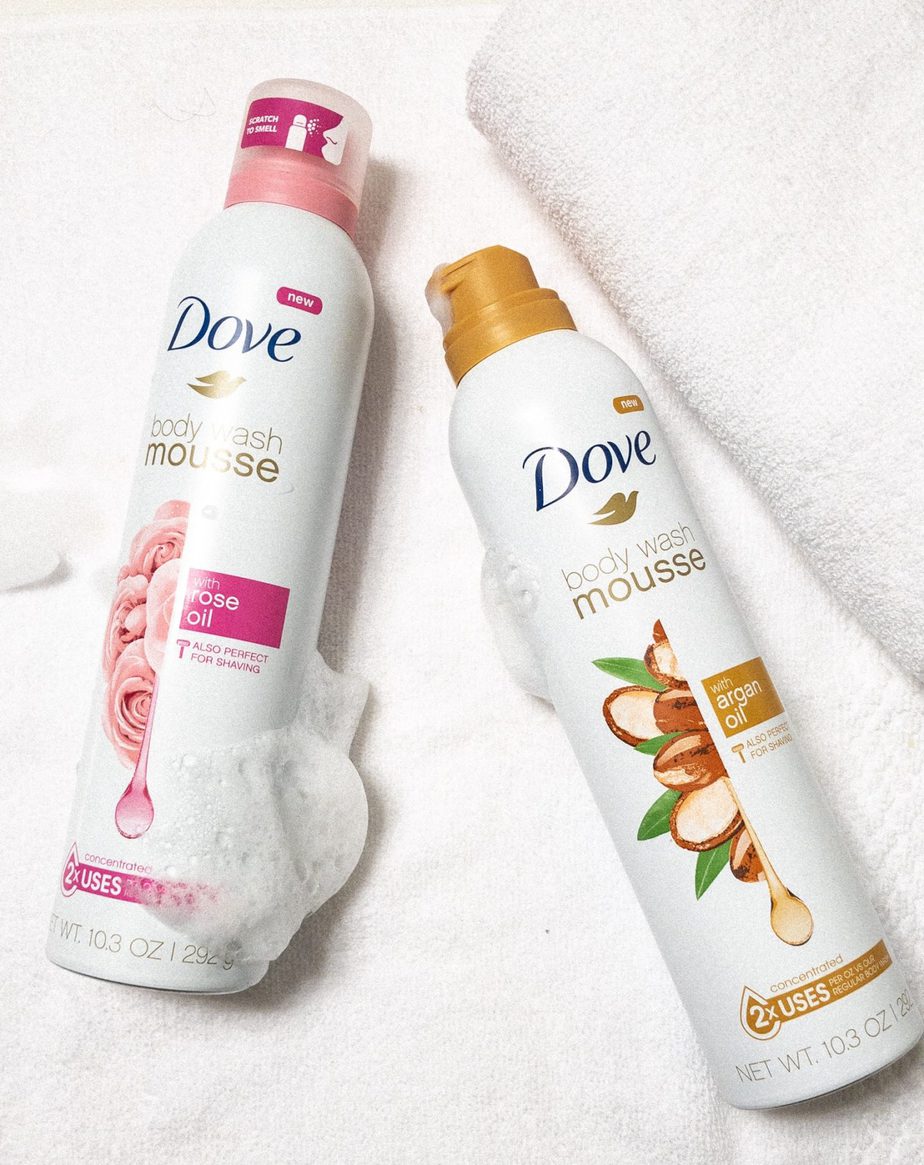 As you all know from my previous posts about the importance of knowing ingredients, I like to turn the bottle around for more details. Here are the ingredients of the Dove Body Wash Mousse with Argan Oil:
Ingredients:
Water (Aqua), Sodium Lauroyl Glutamate, Isobutane, Sodium Lauroyl Glycinate, Cocamidopropyl Betaine, Glycerin, Sodium Chloride, Propane, Polysorbate 20, Fragrance (Parfum), Phenoxyethanol, PPG-9, Stearic Acid, Citric Acid, Tetrasodium EDTA, Iodopropynyl Butylcarbamate, Argania Spinosa Kernel Oil.
Ingredients correct at time of publishing. Always check product packaging.
I love what I'm seeing!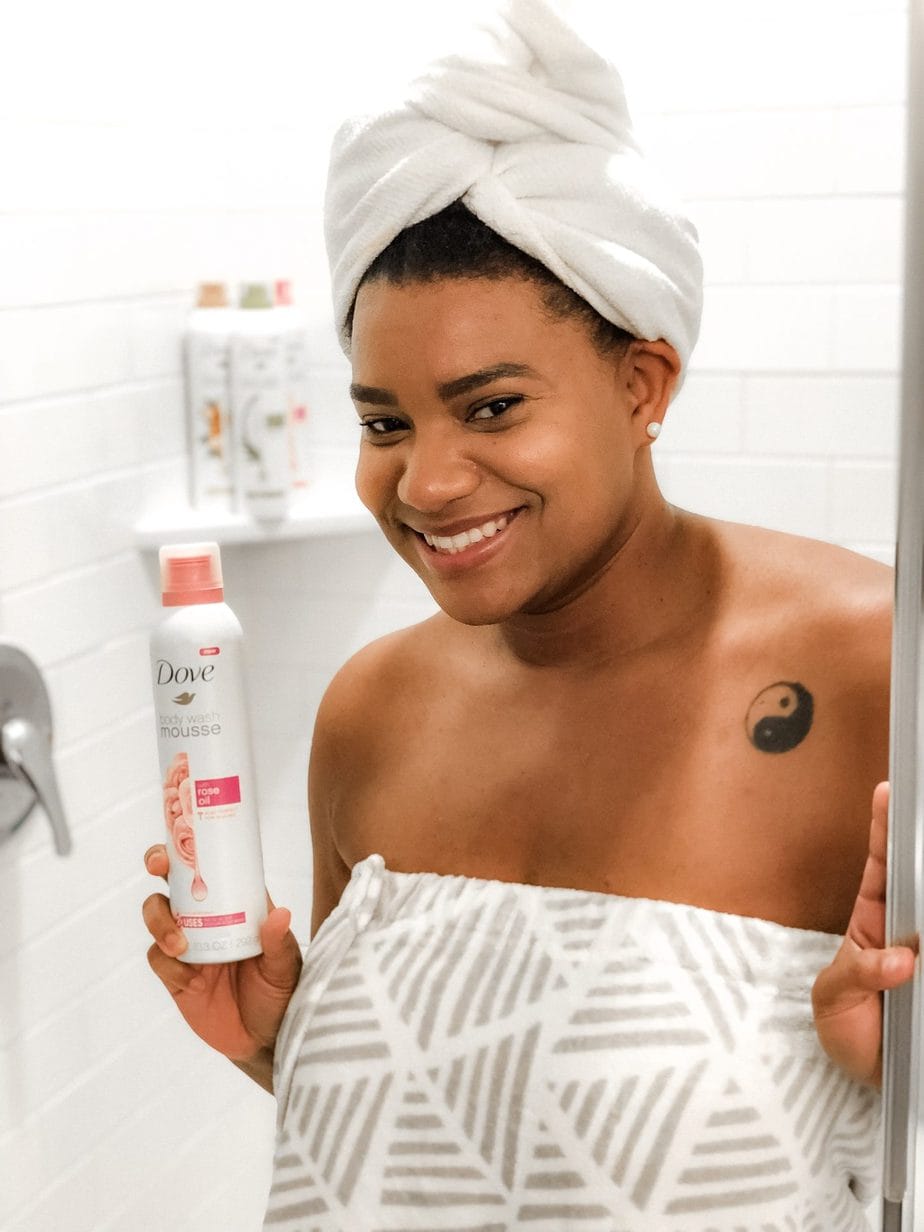 Ladies, how many times have you been in the shower ready to tackle your hairiest days only to find that you are out of shaving cream? And let's face it, regular old soap isn't going to get the job done! Luckily, the paraben and sulfate-free formula, Dove Body Wash Mousse is also perfect for shaving. Dove Body Wash Mousse solves yet another problem for you here. You can't have a perfect self-care Saturday shower experience without feeling your best from head to toe – that includes shaving.
So what are you waiting for? The NEW Dove Body Wash Mousse is available at mass, drug, grocery, and online retailers.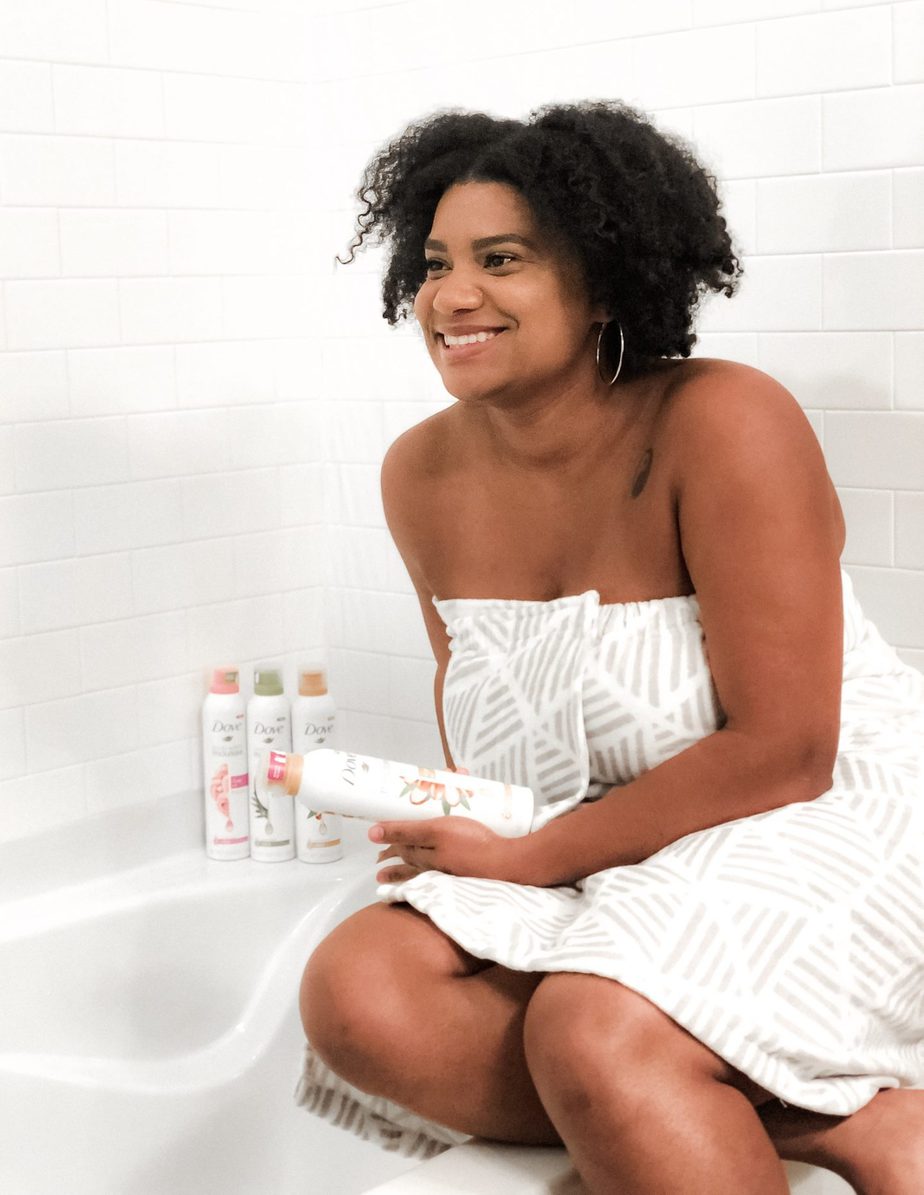 Have you tried the Dove Body Wash Mousse? What's been your experience with it or other Dove products? Comment and let me know!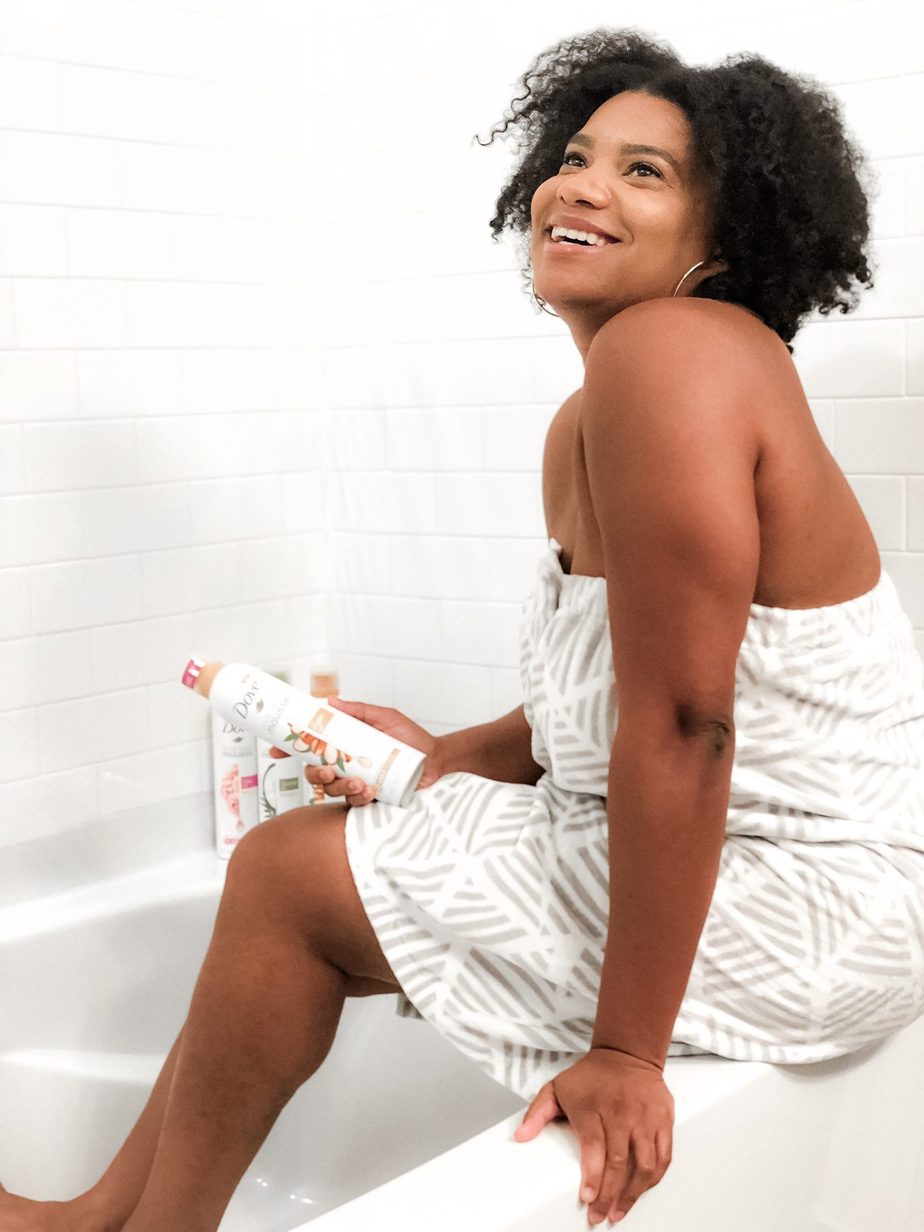 ---
Did you enjoy this article? Subscribe to never miss a post!
[mc4wp_form]