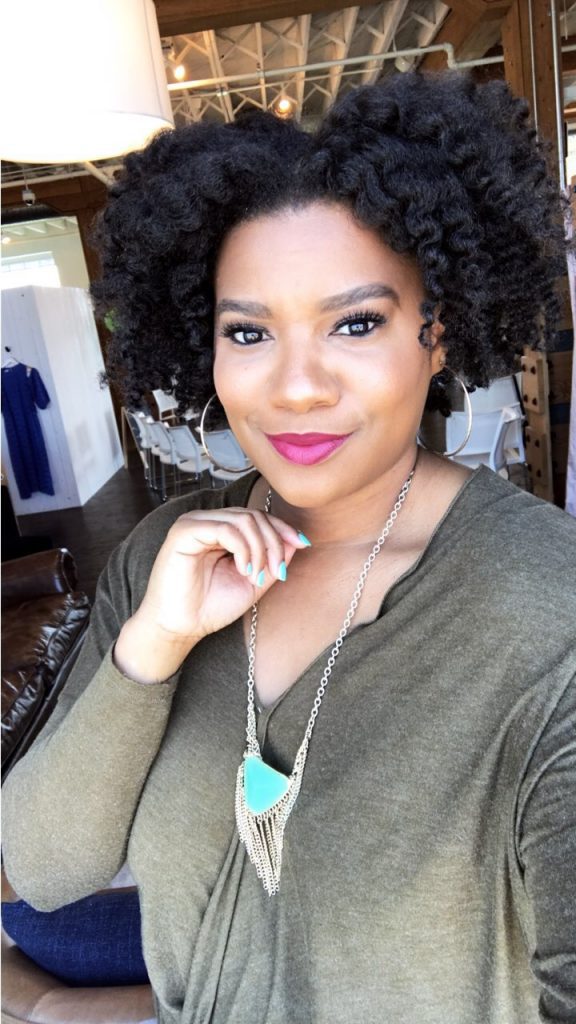 A friend recently shared a Forbes article on Facebook and I have yet to forget. Entitled, "Failure Is Not An Option: The Pressure Black Women Feel To Succeed", the article dived deep into what failure looks and feels like for women of color. After reading the quote below, the words felt like a mirror was stuck in my face and I was completely exposed.
It's well established that for men, caucasians, or caucasian women the advice given in the entrepreneurial space is "fail fast" or "fail forward." Those themes contribute to a person's ability to pivot quickly and to fine tune their iterative process. If we are honest, we know that a failure for women of color in most cases will not be looked at as a growth experience, an example of a solid risk taker, or as a method towards iteration. To the contrary, women of color who are "quick to fail" are often classified as simply "failures" and after having the label of failure affixed to women of color it becomes extraordinarily difficult – if not impossible – to shake the label or to get a second chance at a future opportunity. – Candice Cook Simmons, Attorney/Managing Member at The Cook Law Group
After two years of running my online retail store TEXTURES Natural Hair Care, today I decided to close shop and focus on other things.  When I made this decision a few days ago immediately I thought the following things: What would people say? What would they think? Will I ever be taken seriously in this industry again? I then had to quickly remember something. Most of the entrepreneur success stories I have read in Inc. Mag, Entrepreneur Mag, or on podcasts I've listened to like How I Built This included people who often "failed" a few good times before being successful. So why was I so scared to "fail?"
Failure is an interesting word. Failure, by definition, is the lack of success. It is the non performance of something due, expected or required. When I truly break down what this means and look back on my two years of running TEXTURES Natural Hair Care I actually don't see failure at all. Success is building an e-commerce website by yourself without any help. Success is cultivating relationships in the beauty industry and getting some of the best brands to take a chance on your business idea. Success is being featured in The Root, making it to the finalist round of a Fed Ex Small Business Grant Competition, and winning a Trademark case against a multimillion dollar company. Success is also, as my fiance continues to remind me, having the balls to go out and work towards your dreams versus being scared to ever start.  And as far as defining failure as non performance of something due, expected or required; I do not owe the success of my dreams and goals to anyone but myself.
Being an entrepreneur has taught me so many new skills over the past 2 years.  From shipping and handling to marketing, accounting (because what you learn in school is different once you have to apply it in real life), customer service and honestly everything under the sun. As a one woman show I truly had to learn it all and be all things. As a result, I also learned the importance of having a great team and having systems in place. Yes my social media was scheduled and email marketing was on auto-pilot (because it's 2017 and if yours isn't get your life), but it takes so much more than a pretty Instagram feed in order to run a business. Running a business as a one woman show, while also holding down a full time job is another job all together.  You are only as great as the team around you.
So now I'm deciding to fail forward. I've had great success with TEXTURES but there are also some things I would do differently if I knew what I know now of course. Instead of being crippled by closing this one chapter, I realize how lucky I am to have done so many things in such a short time frame. I'm even luckier that I can now take away learning lessons from from this experience so my next move can be even greater and smarter.  Insanity is continuing to do the same thing over and over that doesn't work. Failing forward also means regaining self care time. Stress, depression and weight gain is not a good combination so I'm most looking forward to getting my health back on track. Failing forward also means realizing how much of a boss I am in other areas of my life. In a recent conversation with my business bestie Eryn of Style Sew Me, she said something I will never forget.
I'm just working on telling myself that I am not a failure or less than a boss because I don't want to be my own boss. – Eryn.
Whew chile!! If that wasn't a word right?! In addition to being a "boss", I'm a boss wife, boss daughter, boss sister, boss aunt, boss friend and boss finance professional. Failing forward gives me time to pour into those areas even more now. Side note: if you are an entrepreneur and don't have business bestie, get one! They make this outrageous ride more enjoyable because your family and friends sometimes just don't "get it."
I started as a blogger who just wanted women to have access to the best brands in one spot and make this crazy natural hair journey easy for everyone. And although the online store of TEXTURES has come to an end for now, trust and believe this will not be the last you see and hear from me as an entrepreneur.  As my late dad used to say, "it's not good-bye baby girl, it's simply see you later…"
Also, make sure you take advantage of our store closing sale….all products are up to 50% off until supplies last. SHOP NOW>>>.
With love,
-Char