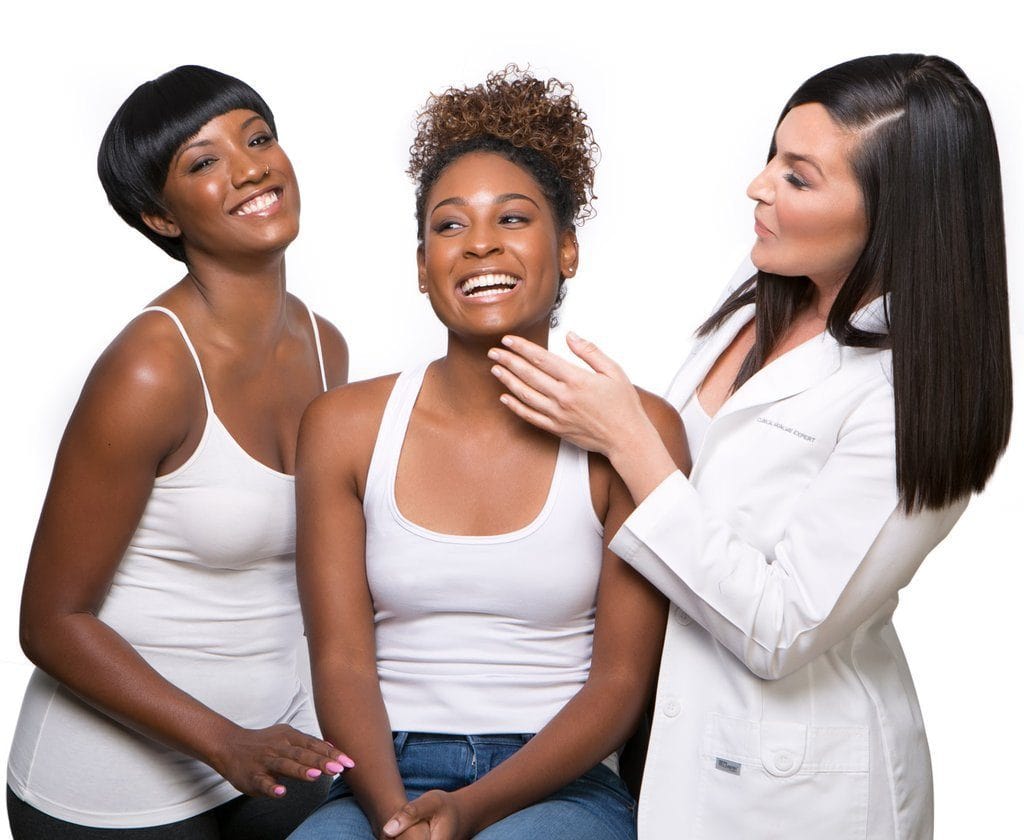 If you haven't heard of Urban Skin RX  this is a brand you definitely should get to know.  Maybe you have seen Fantasia or Eva Marcille talk about this skincare line on their social media.  Or possibly you have seen your favorite beauty blogger post a review.  
Whether you have or have not heard of Urban Skin RX, when it comes to skincare we all know the trail and error game too well.  Similar to finding the right hair product you have probably financed a small mortgage by now if you count all the money spent on failed products.  
Thankfully the self-proclaimed melanin experts of Urban Skin RX are paving the way to create beautiful skin for all skin tones and Rachel Roff is leading the company fearlessly.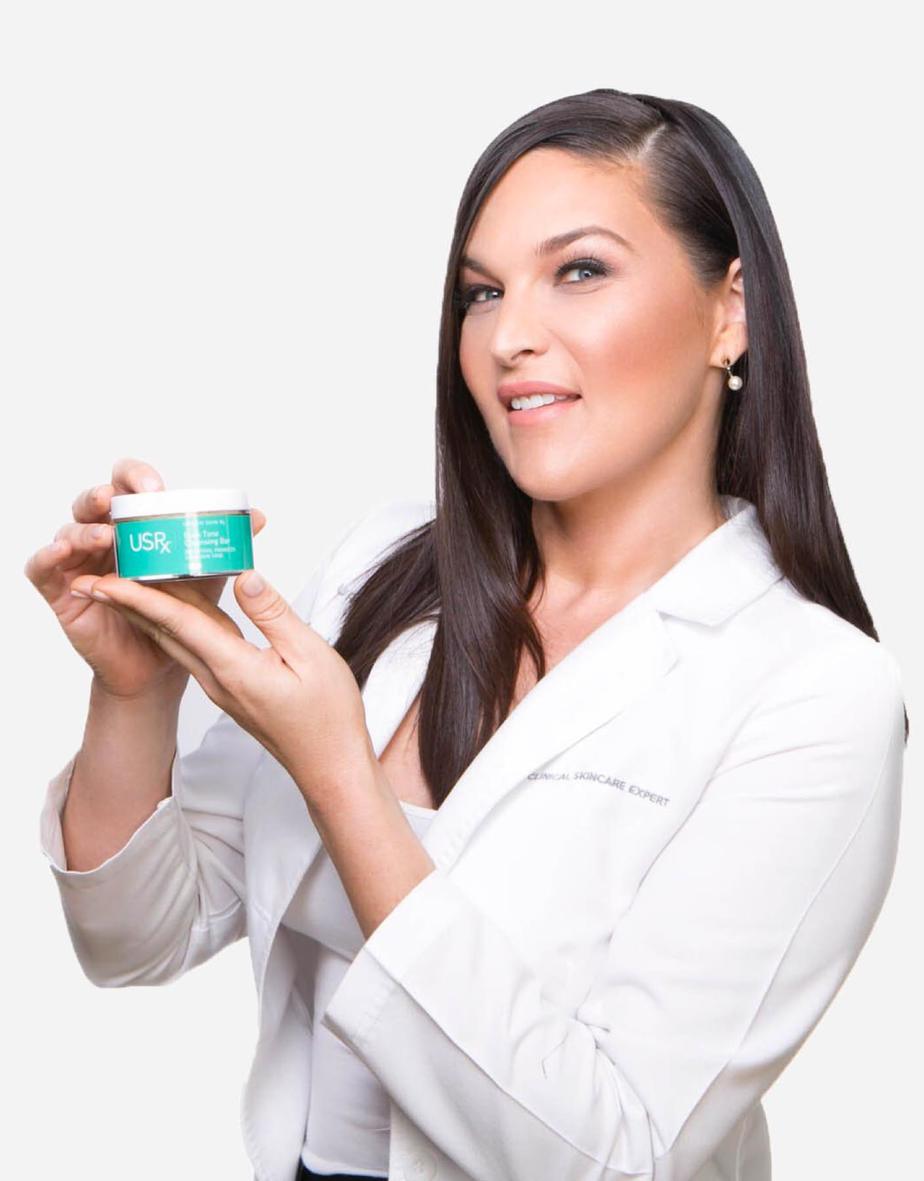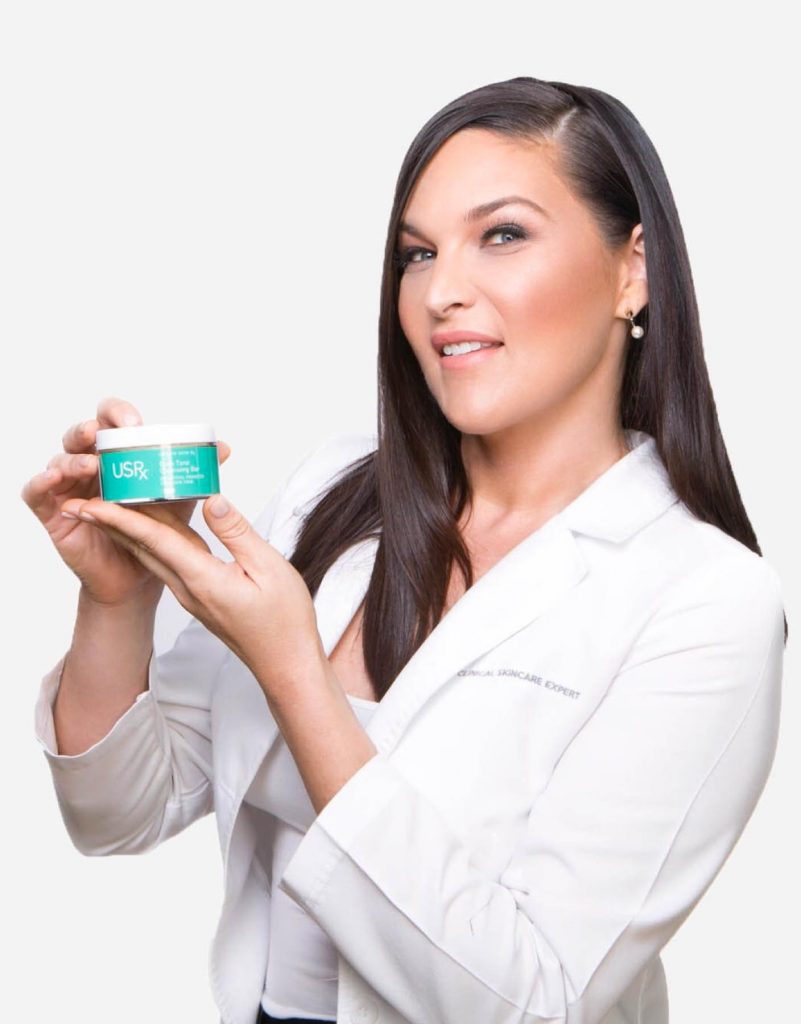 Urban Skin Rx is a new clinical skincare line that treats and perfects all skin types including darker skin tones and melanin-rich skin. Developed by a licensed medical aesthetician and Founder of UrbanSkin Solutions Rachel Roff, this solution-oriented line has targeted products that solve issues associated with all skin types, including hyperpigmentation, acne, wrinkles, and uneven skin tone. As a skincare and melanin expert, Rachel created the line to address and correct discoloration, wrinkles, acne scarring, melasma, and sun damage.
Fascinated by the woman behind the brand as much as the product itself, I had the chance to have a little Textured Talk with Rachel to get some inside scoop on Urban Skin RX and her as a business owner.
Textured Talk With Urban Skin RX Owner Rachel Roff
Textured Talk: Let's go back a little. You opened your first Med Spa, Urban Skin Solutions, in 2006 at the age of 25. What was that like? Were you nervous to open a business at such a young age?
Rachel: I was pretty fearless. Sometimes it is easier to open your own business when you are younger because you don't have a mortgage or kids and you are not sitting around calculating al of your responsibilities.
I just remember sitting around thinking "I have this great idea and I'm going to make it happen." I don't think it ever went through my mind "what if this doesn't work."
Textured Talk: What were some of the biggest roadblocks you faced launching a brand in the beauty industry which is already pretty saturated?
Rachel: A lot of manufacturing roadblocks. I was kind of taken advantage of by a couple of manufacturers just from not being a true expert in that field. I'm not just making natural products, I'm making products that are considered OTC drug products.
Also scaling. With inventory as a small company, you don't want to over-invest and sit on too much inventory that could possibly go bad but at the same time, we work so hard to get our products into celebrity hands and beauty editor's hands.
So when we run out of inventory some people think it's great but of course, we want to be selling. So it's been hard to figure out how not to overly grow but also try not to play it too safe where we mess up good opportunities.
I totally stumbled onto this. I did not see a skin care line in my future at all when I first started.
Textured Talk: When did you decide to step into the world of producing your own skincare line? Was that always a long-term goal?
Rachel: I totally stumbled onto this. I did not see a skincare line in my future at all when I first started. I've been in business for a little over 11 years and up until 5 or 6 years ago, it was not even in the back of my mind. I really started it from a place of wanting to further my MedSpa success and I felt like carrying a bunch of other skincare lines didn't ensure my customers were going to come back to see me.
If I put a client on a skincare line from another company and they went somewhere else to repurchase those products, there might be a Med Spa around the corner from them with possibly other services and they could start going to them. I thought to myself if I have a skincare line, it would be a way to ensure customers kept coming back to my location.
Also from a branding perspective, it was a way to further brand my company. If a woman is looking at these products on her bathroom shelf every night it is a constant reminder for her to come back to see us.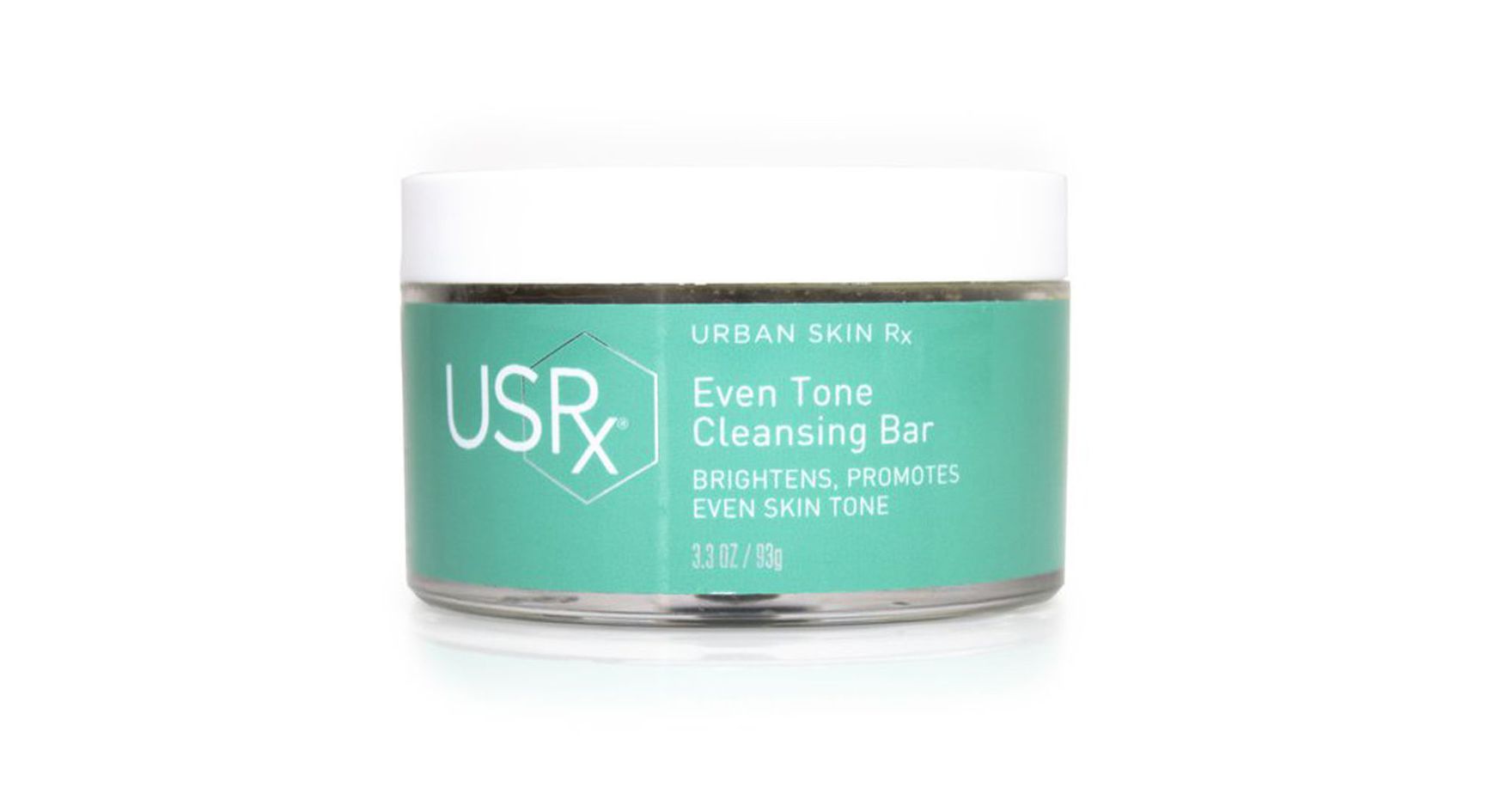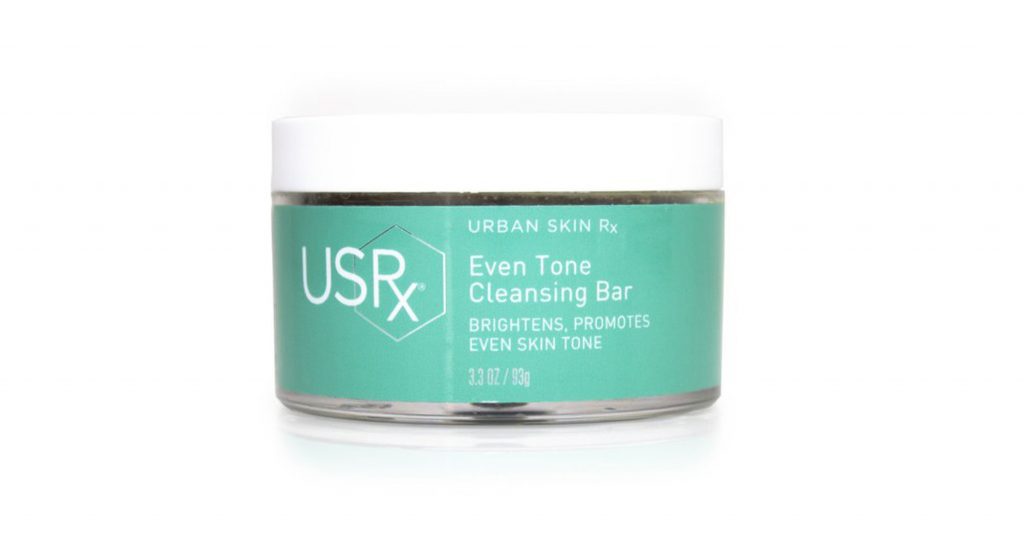 Textured Talk: I know this might be hard to choose but what is your favorite product among your line & why? And if you can't choose a favorite, what product is the most popular?
Rachel: The Even Tone Cleansing Bar is our most popular product. It's mainly just for un-even skin tone, brightening the complexion, dull complexions, and fading dark marks.
My top 3 however are our Clear and Smooth Pads, Super C Brightening Serum and The Even Tone Night Treatment. I suffer from melasma so the Super C and Even Tone Night Treatment are a must for keeping my melasma under control.
Textured Talk: What are the 3 best things women can do for their skin, naturally, outside of using corrective products?
Rachel:  1. Stay out of the sun: Between 10 am and 2 pm when the UV rays are the strongest, it only takes 5 mins to get the necessary vitamin D that you need to be healthy. Other than that stay out of the sun. Sun exposure causes fine lines, wrinkles, and pores to become larger. It makes scars hard to improve and hyperpigmentation harder to get rid of overall.
2. Eat a clean, anti-inflammatory diet. Even though the knowledge is out there, a sugar-free diet can work wonders for the skin. Sugar is a really strong source of acne due to the inflammation it causes in the body.
3. Don't fall asleep with your make up on!
I believe the biggest difference between successful people and unsuccessful people is how you respond to failure, that bump in the road and negative things that try to derail you.
Textured Talk: What is the best advice you would give to a woman afraid to start her own business in the beauty industry?
Rachel: I think the #1 first thing is to get rid of fear. If you have  bunch of fear that could be a clear sign you are not ready. I think you must have total belief in yourself and your vision. Being an entrepreneur and being a successful entrepreneur is soooo hard but it is also so achievable. It's a mental choice, however.
I believe the biggest difference between successful people and unsuccessful people is how you respond to failure, that bump in the road, and negative things that try to derail you.
Textured Talk: Last but not least, I always have to ask about hair! Do you have any favorite brands or products that you can not live without?
Rachel: If you want me to be totally transparent my hair is always in a messy bun or ponytail lol. But I really like the Paul Mitchel Super Skinny Smoothing Serum.  But for my daughter's hair, I'm obsessed with the Oyin Handmade and Carol's Daughter. The Oyin Burnt Sugar Pomade was a total game-changer for her!