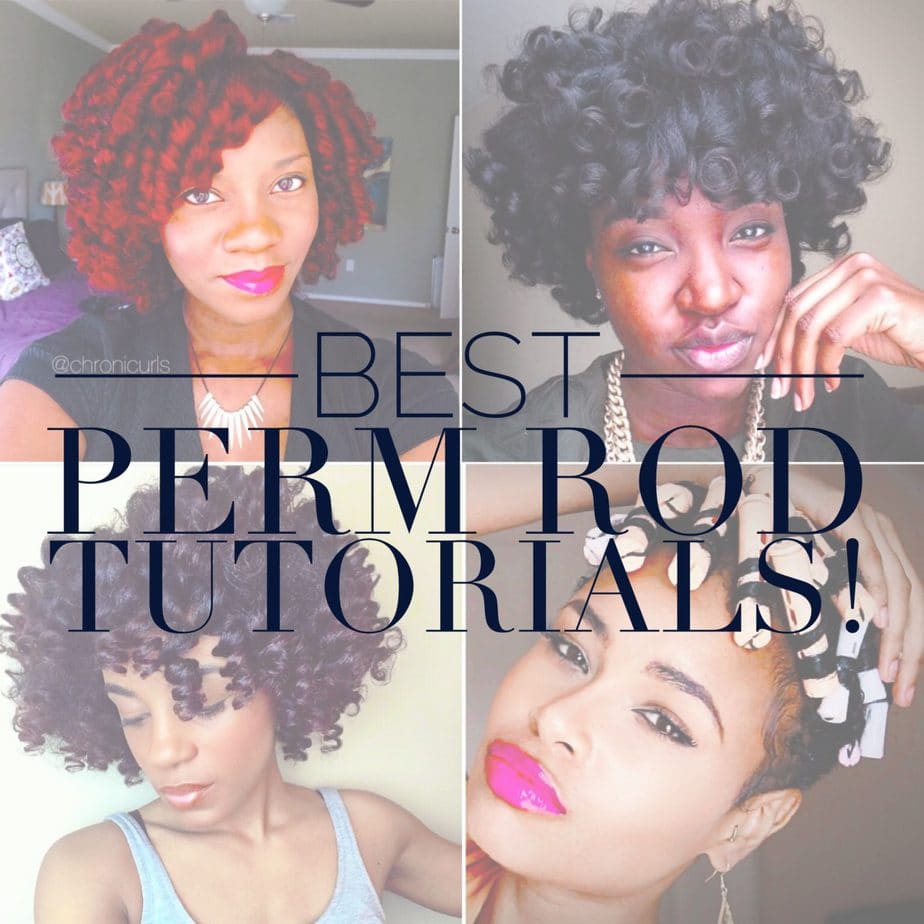 Over the past few weeks I've developed a love affair with perm rods on natural hair.  For months I would see tons of pictures of gorgeous curly perm rod styles and wonder if I could achieve the look as well.  How hard could it be, I thought to myself.  I've always been the type of person determined to do something once I put my mind to it so, after watching a couple of videos I figured I would go ahead and attempt the style myself.  What did I have to lose right? If I didn't like the results, I could just turn it into a super cute updo.  Thankfully…I was successful!  To help you achieve this fabulous look as well, here are the best perm rods tutorials on natural hair from a few natural hair vloggers.
1. First up…for all the tapered cut beauties here's a video by Sadora Paris.  I love her videos.  Short, sweet and easy to follow.
2.  Up next a very detailed video by @NaturalHairStyling for medium length hair.
3. I love this tutorial by @ChroniCurls, she has a great view of the back of her head as she installs the perm rods.  Her method also includes two strand twisting each section as a way to ensure the roots are smooth and take down is easy…smart!
4. If you are wondering how to get the perfect look with longer hair, here's a great video by Romance (@HeyCurlie) detailing her steps. The result: a perfect wand curl effect.
4. And last but not least….here's a great tutorial by Janae Mason (@nae2curly) if you want to start your perm rods on straight, blown out hair.  Personally starting with dry hair is a bit easier to me but either way works well as you can see.
Hope these were helpful! Here's a few pictures of my successful perm rod attempts.
---
Did you enjoy this article? Subscribe to never miss a post!
[mc4wp_form]
---