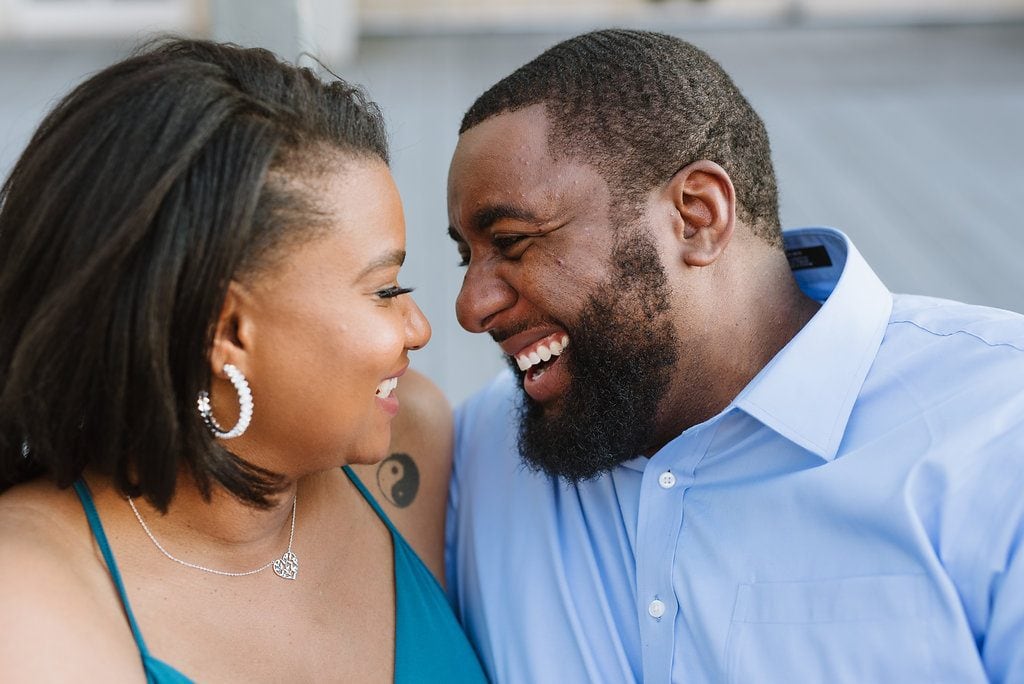 Mens natural hair products and hair care lines are taking off and I love it! If you have not noticed by now, natural hair has definitely transcended from just a fad to a complete lifestyle for several men.  In addition to girls wanting their curls to pop, men are also taking notes. 
Product lines like Bevel and Scotch Porter are making the cleansing, conditioning, and moisturizing process easier than ever.  However, if your guy is anything like mine, he will probably use anything you put in front of him. 
My husband loves to try new mens natural hair product lines but he will also use my products in a heartbeat. He is also a straight shooter and will keep it real if he likes something or not.
So, here are five natural hair products that work well for men which you might already own.  My husband loves them so I think your guy will love too!
Men's Natural Hair Products He Will Love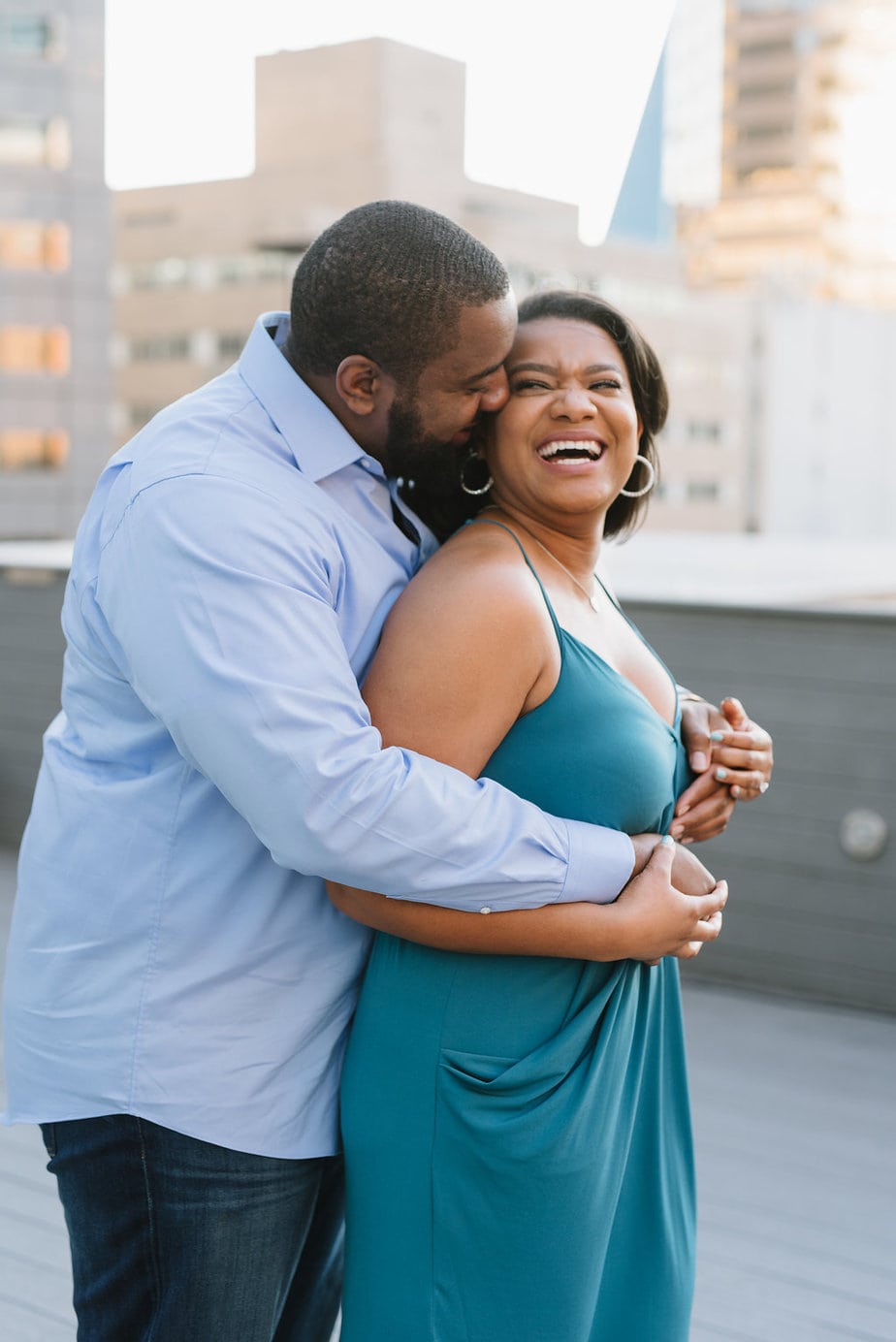 Also known as Raw African Black Soap, this one comes as no surprise. Everyone loves a little black soap.
Why Will He Love It?  This special soap is great for cleansing his beard, face, and body. It has a natural earthy scent and contains no added fragrance, preservatives or chemicals. Also beneficial to help relieve acne, oily skin, and clear blemishes clearly you can see why he loves this.
Versatility is key for men and hair products.  He also loves it because the black soap cuts down on the number of products laying around the shower. I still haven't gotten the memo on that part!
When Should He Use It?  Daily in the shower followed by conditioner. Black soap is extremely cleansing so following up with conditioner is a must.
Cost: $4.99 each
Why Will He Love It?  TGIN leaves your hair feeling moisturized and not stripped.  Trust me, by this point I've had him use so many things he is a product connoisseur.
Also, the packaging according to him, doesn't feel "girly". The brown labeling and amber-colored shampoo are manly enough and he likes that it lathers well.
Out of all of his mens natural hair products, the TGIN Daily Butter Cream Moisturizer is a fan favorite as well.  If your guy prefers a heavier moisturizer, this is for him.  When Steven's hair gets thicker and closer to needing a haircut, he reaches for this product more often.
With a shea butter base, the TGIN Daily Butter Cream Moisturizer helps to lock in the moisture to prevent drying.  Also, ladies the scent of this cream is enough for your man to smell great without cologne and enough to drive you crazy!
When Should He Use It?  1-2 times a week for the shampoo depending on hair length.  Daily for the butter Cream Moisturizer.
Cost: $14.99 each
Why Will He Love It?  It's super versatile as well!  We all know men do not want to spend hours in the bathroom and most likely will not use a ton of different products.
The Alikay Naturals Lemon Grass Leave-In Conditioner is the perfect go-to for daily moisture in the morning, after a workout or at night right after the shower. It also helps that the smell isn't overbearing.
When Should He Use It? – Daily! Just like our hair, men should also moisturize their hair and scalp daily. Just a few quick sprays, a few brushes and he is out the door.
Bonus, Steven also uses this product for his beard to help comb through and fight dryness. He also prefers wooden combs for his beard because it helps fight the kinkier tangles.
Cost: $13.00
Why Will He Love It?  Same as the leave-in conditioner, the EDEN Bodyworks All Natural Co-wash is a no-fuss product that is simple and easy to use. Steven used to shampoo his hair daily, including his beard but has since switched over to co-washing 3 times a week.
Shampooing the beard daily caused it to be extremely dry because he did not follow-up with the conditioner. Now with the EDEN Bodyworks Co-wash he doesn't have that problem.
When Should He Use It?  3-4 times a week depending on his level of activity and hair length.
Cost: 14.99
Why Will He Love It?   Last, but certainly not least, is the newest obsession in his arsenal. The Bee Mine Organics Luscious Balanced Cream Moisturizer is a lightweight cream that's also a great daily moisturizer.
This moisturizer is enriched with pro-vitamins, natural proteins, and healing butters that seal and nourish your hair and scalp.
When Should He Use It?  He prefers this product as a daily moisturizer immediately following his haircut since it is more lightweight.  The lightweight consistency of the product makes it easy to brush into his hair and his beard if he wants.
Cost: $18.99
Hopefully, this list helps the next time you are thinking of getting new products for your guy.  If anything, it will help you to buy him a personal stash of products so he stays away from your product favorites!
Which mens natural hair products does your guy love? Leave a comment and let talk.
---
Did you enjoy this article? Subscribe to never miss a post!
[mc4wp_form]
---