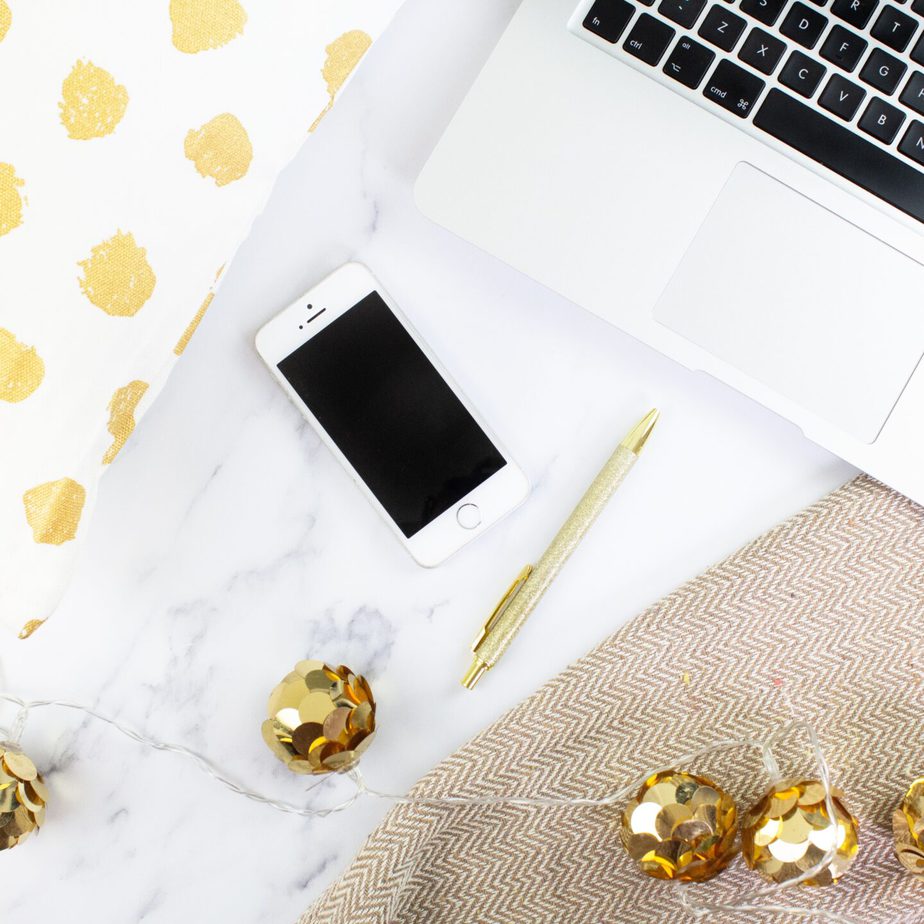 If you are looking for ways to drive traffic to your blog by now you probably know there is a ton of advice all over the internet. Today I want to share my 10 of my favorite tactics that have been of great success for me.  I understand the frustration of looking at your Google Analytics month after month, annoyed that your blog traffic is not growing.  
I have also tried just about everything. Currently, I'm averaging about 40,000 page views a month with the goal of reaching 100,000 by the end of the year.  So yes just like you there are things I still need to work on as well to get there. But here the 10 easy traffic drivers that have worked well for me so far.
Powerful Ways to Drive Traffic to Your Blog Fast
1. Publish New Content
Duh! Of course, this first tip is an obvious one but for more reasons than you think.  Publishing new content prompts Google to continue to crawl to your website so you are searchable. With more new content you have more opportunities to share your blog posts and optimize SEO. 
Also when you publish new content consistently you position yourself to be seen as a trusted source within your niche. Give people a reason to want to come back to your blog and see what new content you have.
2. Re-share old content around the clock
Share every day! Yes, resharing content is the easiest way to drive traffic to your blog. You do not need to publish a new blog post every day to drive traffic to the website. However; you do need to create content that has value and re-share your old content around the clock. 
Try this. Every day for 30 days, share old blog posts and new blog posts across social media channels. Yes, I'm talking about Facebook, Twitter, Instagram, Pinterest, Linkedin…everywhere. Tools like Co-Schedule & Tailwind can help you schedule this ahead of time so you can set it and forget it. 
Afraid people will get tired of you? Don't be! Chances are the same people are not on ALL of those social media platforms at the same exact time. Your goal is to expand your reach and increase site traffic so share away. 
3. Optimize all blog posts for SEO
Search engine optimization (SEO) is one of the most important things you can do as a blogger. There is only so much you can do to drive traffic through social media channels so you also need constant organic reach. 
There are a few key SEO tips you should know:
Install SEO tool like YOAST and establish keywords/keyphrases for each blog post
Write compelling Metadata so people are enticed to click on your page during a search result
Rename photos used within each blog post so it also matches your keyword
 Read more about how to optimize SEO in this post. 
4. Create Pinterest-Sized Images and Share
If you have been sleeping under a rock and are unknown to the powers of Pinterest I'm here to wake you up! The single greatest power of Pinterest is that it is a search engine, unlike the other social media platforms.  
People come to Pinterest searching for things and by promoting your blog posts to Pinterest this is an easy and powerful traffic driver. But creating Pinterest sized images is even better. Use Canva to create Pinterest graphics that will catch people's attention.
5. Send New Content to Your Email List
Truth moment: No one is obligated to read your blog.
No one.
Not even your mom. If you want blog traffic you have to constantly remind people you have a blog through marketing.
Remind people and put the content in their face with an email. Hopefully, you have a thriving email list but if not use this moment to create one. You need a way to communicate and reach your readers outside of your website as well. Bring your content directly to them. 
6. Link to A List of Popular Posts In Your Email Promotions
One of my other favorite ways to drive traffic to your blog is to take full advantage of your promotional emails as stated in #5 and link to other popular posts within your blog.  Let readers know what other stories your audience is interested in because chances are they will be interested as well. Think of this as a double promotion.
7. Link to Your Blog In Your Email Signature
Are you sending out pitches often, responding to questions from readers and followers? Add your blog website in your email signature when communicating with people so they are prompted to click as well. 
Sometimes the small, subtle and simple things pack a lot of power. 
8. Add website/new blog posts to Instagram BIO
Although links in the bio of my Instagram page drives the least amount of traffic to my blog, the platform can be powerful if you have a super-engaged audience who are waiting on the tips of their tongue for your latest post. Use programs such as Link Tree to post more than 1 link in your bio.
9. Promote on social media platforms that are link friendly
You need to work smart and not hard. One of the most powerful ways to drive traffic to your blog is by focusing and sharing content to social media platforms that are link friendly. This includes Facebook, Twitter, Pinterest & LinkedIn. 
Contrary to popular belief, Instagram is not the only social media platform. People come to Instagram to watch videos and see beautiful photos. Rarely are people clicking on the links, with the exception of the Swipe Up feature if you are one of the lucky people to have over 10,000 followers.
10. Send to your group chat!
We all have a group of loyal friends with an amazing group chat to back it up! Send it to them as well! If they really love your work, ask them to share it too. I have a group of blogger friends and we have a dedicated group chat for all blog matters. We send other posts to support, like and comment.  It is all about expanding your reach.
However, don't be annoying and tell them to support your post every day.  Also, practice reciprocity. Don't be the girl asking people to help you and you never return the favor. But every now and then ask your friends for support and I'm sure they will be willing to help. 
In conclusion, driving traffic to your blog takes work. The build it and they will come mentality doesn't work. There's too much competition online for people to magically find your blog.  Use the tips above to drive traffic to your blog starting today.
Also below, download the free checklist to get a full list of 25 powerful ways to drive traffic to your blog over the next 25 days.