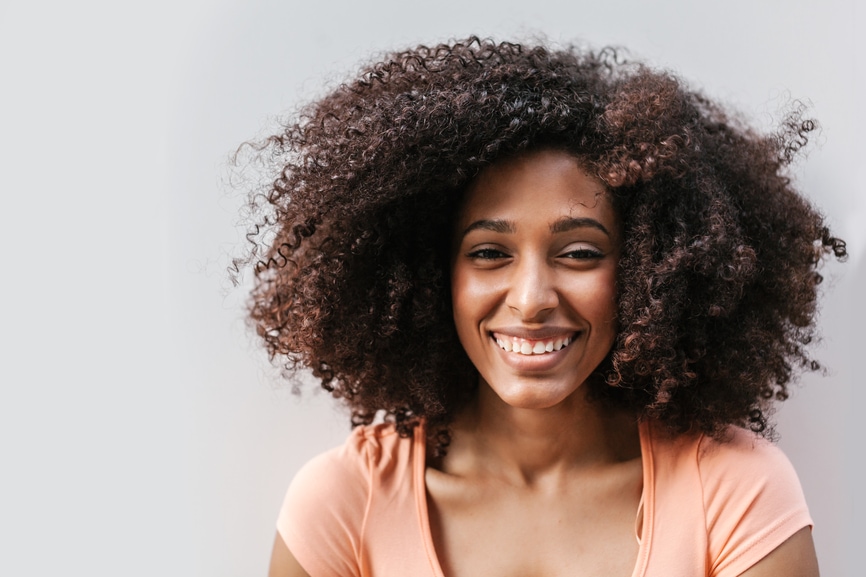 Wash Day!  Two words that can make a curly girl cringe at the mere thought of the preparation and time this day can entail.  However stressful or not, depending on who you are talking to, it is a very necessary part of our natural hair care routine.  What if I told you that there is a product out there that can potentially preserve your natural hair style and delay your wash day by an additional day or two?  Would you try it? What am I talking about? Dry shampoo!
What is dry shampoo exactly and how does it work?  Dry shampoo is a fast-evaporating liquid or powder that can absorb excess oil and residue and freshens your hair in between washes.  The shampoo is applied to the oily roots and can be blown or brushed out.  Dry shampoos have been around for centuries but have become more popular with in recent years.  They can range in price from about $5-$75.
Benefits of the using a dry shampoo are:
Adds body to your strands
Reduces stripping of color for color treated hair
Freshens hair
Saves time – much quicker than washing and drying hair
Some homemade dry shampoo use ingredients such as baby powder, oatmeal, corn starch, and clay.  Commercial dry shampoos use ingredients such as silica, butane, propane, denatured alcohol and cyclopentasiloxane to name a few.  It is also good to note that dry shampoos only absorb products that are oil based.  They do not remove dirt or other chemicals so you should still wash and/or co-wash your natural hair to get strands clean and fresh.
Using a dry shampoo is very simple.  Below is a quick rundown of how to use the shampoo:
How to use dry shampoo:
Shake the can or bottle well before using.
Hold the can or bottle about 10 inches away from your head and spray evenly onto the roots of your hair.
Let the product sit on your roots for about 2 minutes to allow the product to soak up the oils.
Brush your hair until the powder is removed.
Style your hair as desired.
Here are a few dry shampoo options that you may want to consider to try on your natural tresses:
evo Water Killer Dry Shampoo $20-$25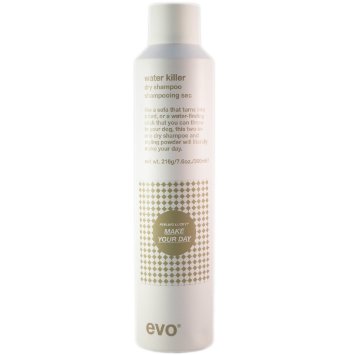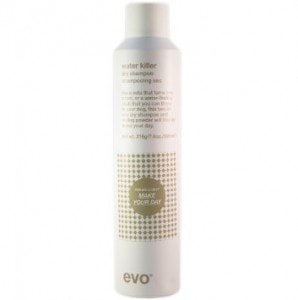 It is free of sulphates, parabens and propylene glycol so it is great if you have a sensitive scalp.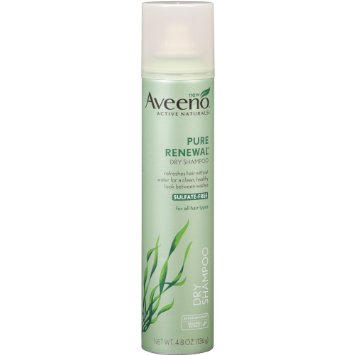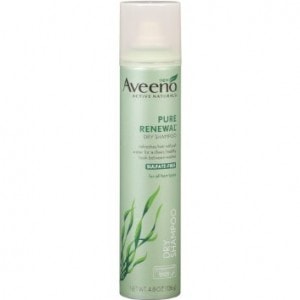 Aveeno Pure Renewal Dry Shampoo $5-$10
This dry shampoo is sulfate free and is infused with seaweed extract.
Bumble and Bumble Pret-a-Powder $12-$30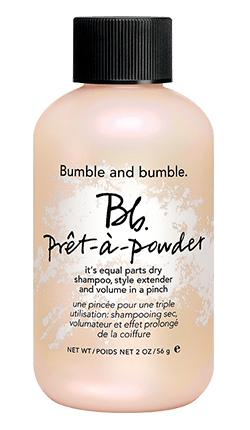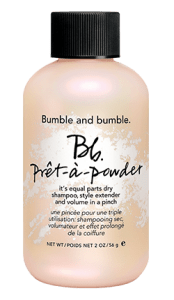 This is a translucent powder made with oat flour, pure silica, and clay.  It's almost invisible when applied.
If you're a do it yourself kind of girl here are a couple DIY dry shampoo recipes to try:
Recipe 1:
Mix 2 tbsp. cornstarch with 3 drops lavender essential oil (you could choose whatever scent you prefer). For dark hair, mix in some cocoa powder or cinnamon. Sprinkle mixture onto scalp and hair roots. Work in with fingertips, then comb through. (You can also brush it on with an old, large makeup brush.)
Recipe 2:
Transfer a cup of arrowroot flour to a jar or other container with a lid. Add a few drops of essential oils if you'd like it to smell nice (this is totally optional). Use a clean makeup brush to apply the power to the roots of your hair. Use a comb or brush to expose different parts of your scalp and continue applying the powder. Once you've worked it in, brush as much of the powder out as possible and style as desired.
Now that you've got all the information about dry shampoos, we have some questions for you; would you use a dry shampoo on your natural hair?  Have you tried it?  We want to hear from you!
---
Did you enjoy this article? Subscribe to never miss a post!
[mc4wp_form]
---