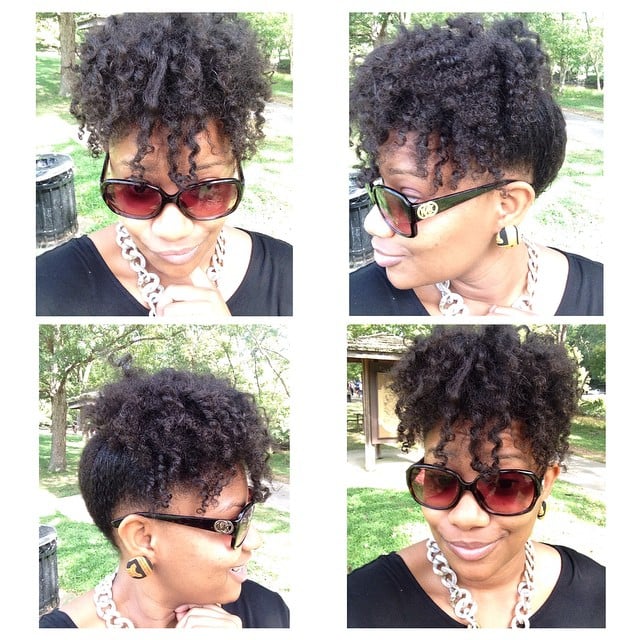 We've all been there.  On day one you had the most amazing twist out you've ever done in your life but…by day 2 it's a hot, matted, tangled mess.  That's definitely happened to me on more than one occasion.  The pic above is a quick little updo I completed one morning when a friend invited me out at the last-minute.  So, it would only be right to share other videos I find super helpful when I need to make my old twist outs work in my favor with very little time.  Enjoy!
 First up, an adorable high puff from the YouTube Channel Fashion to Live.
Next…one of my favorite vloggers Sumetra Reed! Love this Updo.
Last video is by Eugena Says…love the variety in this video!
Which video is your favorite?
---
Did you enjoy this article? Subscribe to never miss a post!
[mc4wp_form]