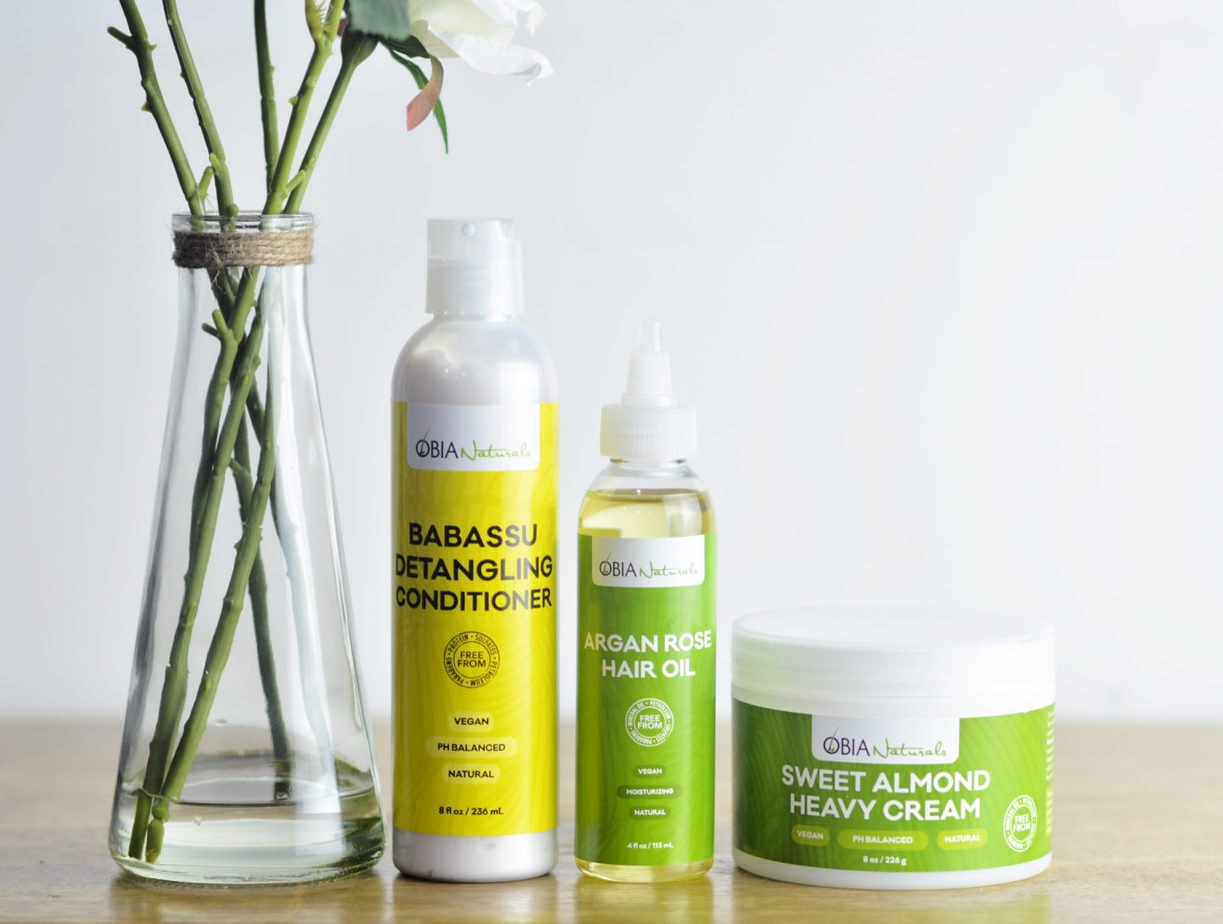 Did you know vegan hair care brands even existed? This year I've dived into adopting a vegan lifestyle more than I ever thought I would.  I was fully fully for about 6 weeks and then suddenly took a downfall as Thanksgiving came around.
Determined to lose a little weight and push myself out of my comfort zone I meal prepped, read every blog post possible and got all the right foods.  I even had a support group – yes it was that real!
While on this journey I also started to take note of vegan natural hair care brands. Surprisingly, these same brands also worked best on my hair.
If you are Vegan or thinking about adopting the lifestyle, add these Vegan hair care brands to your curly hair regimen.  These cruelty-free, plant-based formulas are made without any animal-derived ingredients. Trust me, your hair will thank me later!
Vegan Hair Products for Curly Hair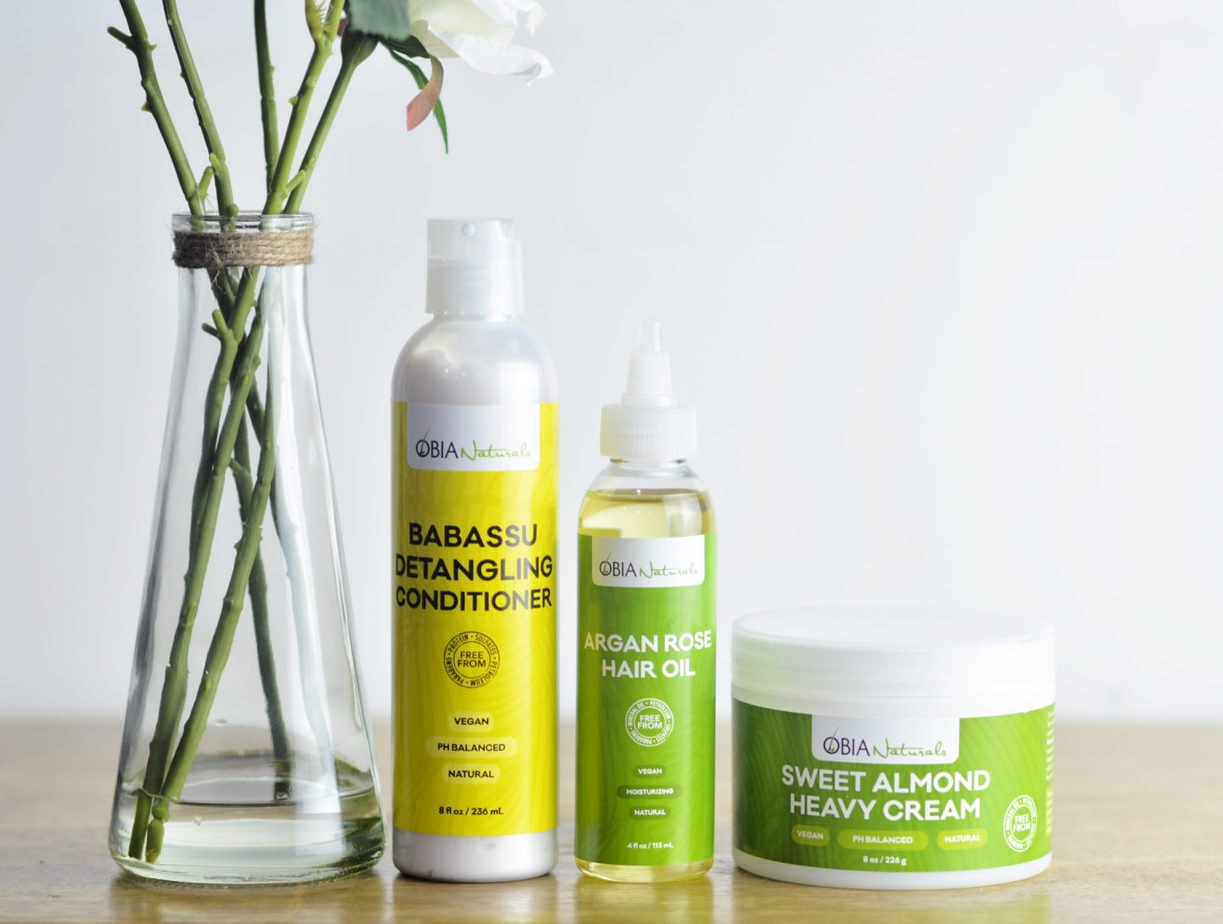 The mission of OBIA Naturals is to produce pH balanced, non-toxic, herbal-based hair care products for natural hair. Their eco-friendly line of hair care products work in all hair textures and this is attributed to the fact that their products are science-based.
The products are pH balanced for naturally curly hair, but they also work in transitioning and/or relaxed hair textures. The brand strives to serve customers who not only care about the way their hair looks and feels, but also about the knowledge of hair maintenance and hair management.
Why I love it: One word…moisture! Every since I discovered Obia Naturals I've been obsessed not only with Vegan products but products that are also pH balanced.
If a product lists the pH level number on the packaging I'm pretty much sold. If you have no idea what I'm talking about read further about ph Balance and Natural Hair.
Product Favorite: Obia Naturals Curl Moisture Cream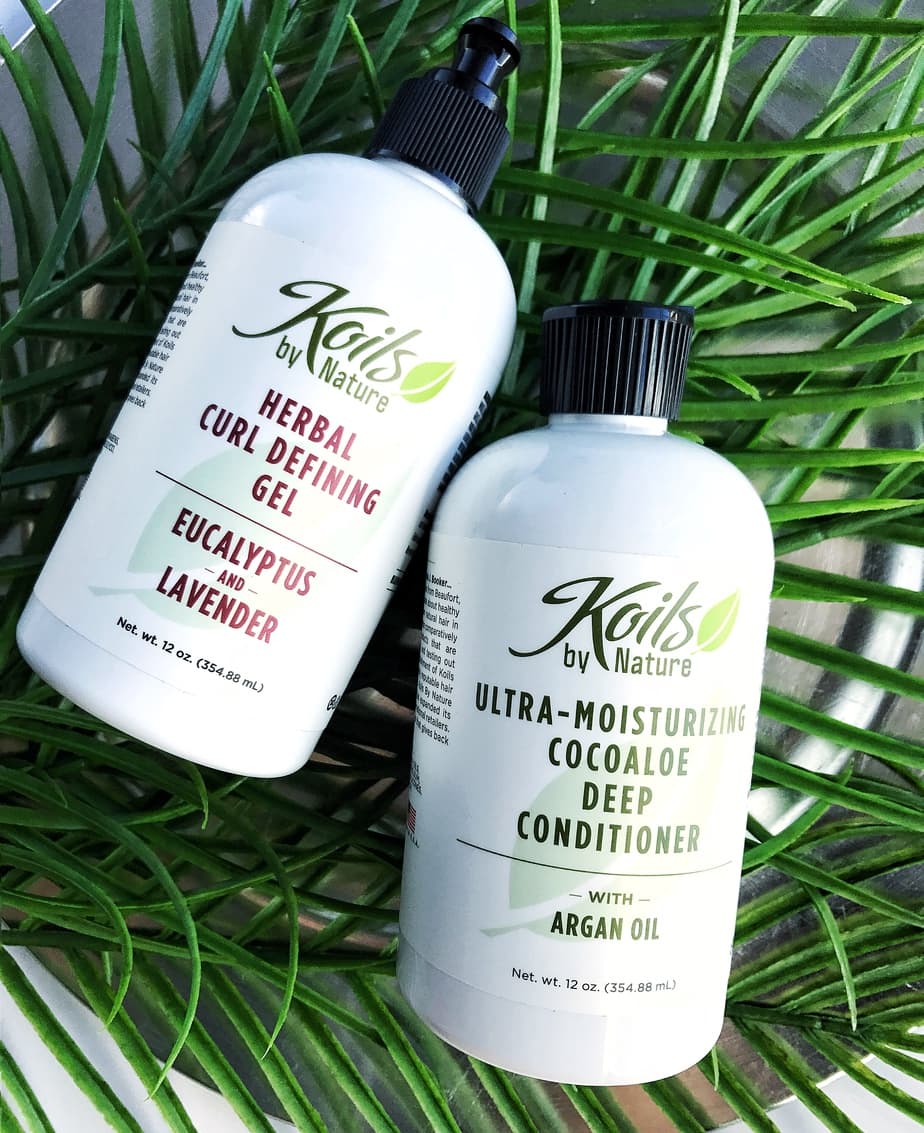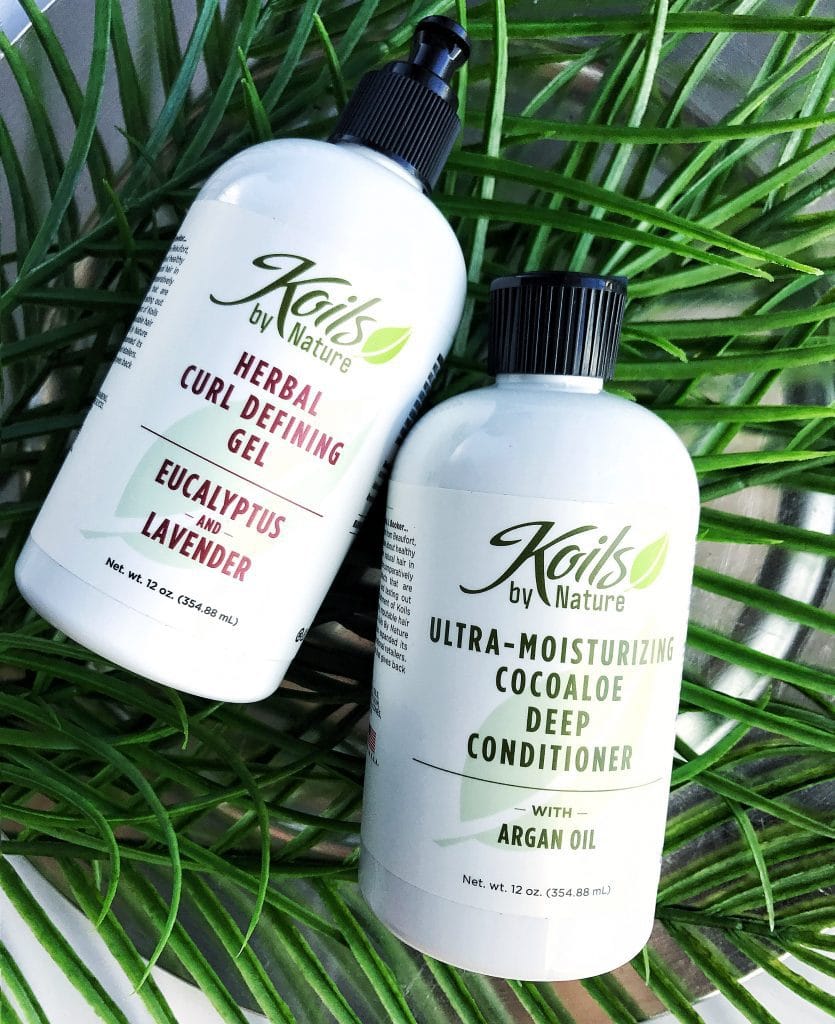 Koils by Nature recognizes the value of natural ingredients resulting in proven fabulous benefits for all who use their products. Every ingredient is derived from nature and includes natural butters, oils, and certified organic essential oils.
The company is proud to promise that their products do not contain parabens, sodium lauryl sulfate, sodium laureth sulfate, phthalates, propylene glycol, mineral oil, PBA, petroleum, paraffin DEA, synthetic color, or animal products.
Why I love it: Because I'm pretty much obsessed with everything Shea butter and I can get dual purpose out of the hair and body butter. If I only have to use one product once I get out the shower that's a double win.
Product Favorite: Koils by Nature Hair & Body Butter
Wonder Curl holds their products to the highest standards and that is why they source ingredients only from vendors who maintain the same values. Wonder Curl products are free of silicones, parabens and Pthalates. The products are human tested and never tested on animals.
Why I love it: My best wash and go EVER was with their Get Set Hair Jelly. Read my full Wonder Curl product review here.
Product Favorite: Wonder Curl Get Set Hair Jelly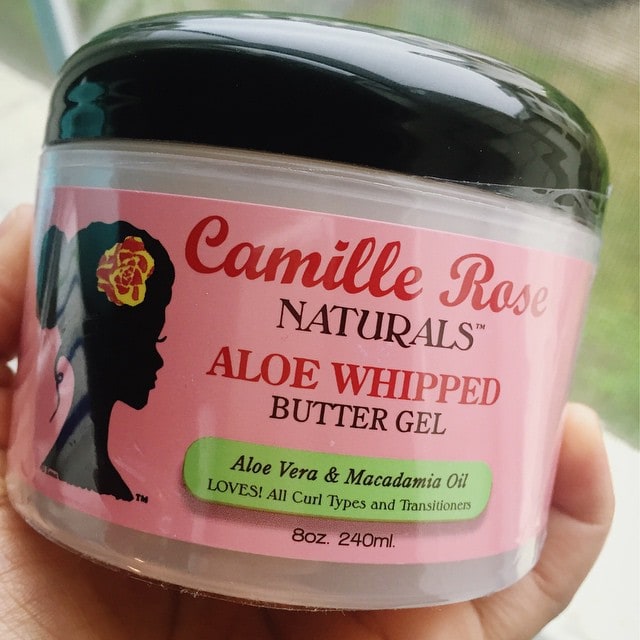 4. Camille Rose Naturals
As a dedicated vegan and mother of five, owner and founder Janell Stephens first developed a love for crafting home remedies with naturally healing ingredients. Camille Rose Natural's promise is to source ingredients with integrity, mix with a pinch of love, and to always consider your total health and wellness.
Why I love it: Between their Aloe Whipped Butter Gel, Ginger Cleansing Rise, Deep Conditioner, (and the list goes on)…there isn't a product I've tried that I haven't loved to this DAY.
Product Favorite: Camille Rose Aloe Whipped Butter Gel
Also read: Camille Rose Naturals Aloe Whipped Butter Gel Review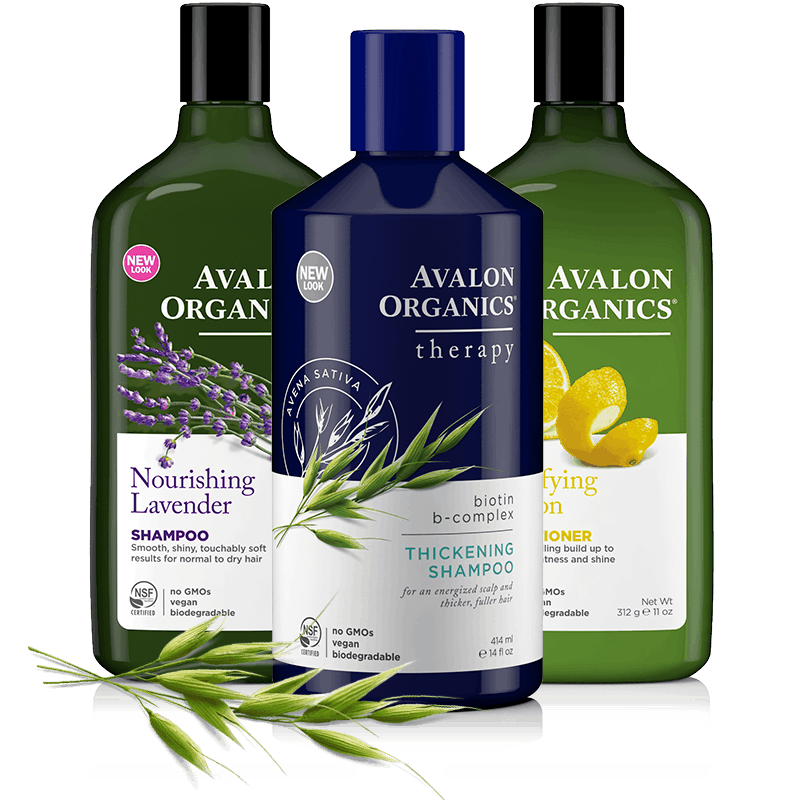 5. Avalon Organics
Formulated with organic botanicals and essential oils, Avalon Organics® gentle, safe and effective plant-based shampoos and conditioners are designed to bring luminance to locks without the use of harsh preservatives or hair-stripping cleansers.
Why I love it: This is a brand I have yet to try but I'm definitely going to make it a mission to get my hands on one of these products before the year is up!
Best Seller: Avalon Organics Thickening Biotin B-Complex Conditioner
Comment and let me know what other brands I may have missed!
---
Did you enjoy this article? Subscribe to never miss a post!
[mc4wp_form]
---