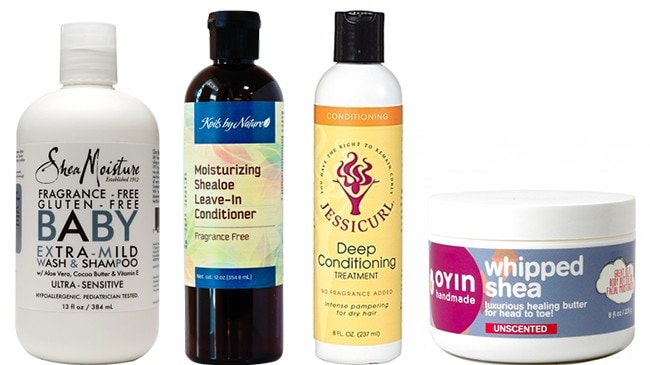 If you are not a fan of products with fragrances, then reading the back label is probably the first thing you do upon finding a new product. Just about every hair product contains some type of fragrance whether naturally derived or artificial.  A naturally-derived fragrance is a blend of essential oils, isolates from those oils, and isolates created from bio-fermentation.  In short, the mix of oils and how they react to one another creates a fragrant smell.
So the big question is how do you know which products are truly fragrance-free? Honestly, it is really hard to tell. The FDA does not regulate the term "fragrance-free" or "unscented" so reading the label is your best bet for now.  Thankfully, I've done part of the work for you. This list contains brands with unscented or fragrance-free product options, which is perfect for babies and those with sensitive skin or susceptible to fragrance-induced headaches.
Check out my article on NaturallyCurly.com for the full list!
What are some of your favorite fragrance-free products?
---
Did you enjoy this article? Subscribe to never miss a post!
[mc4wp_form]
---