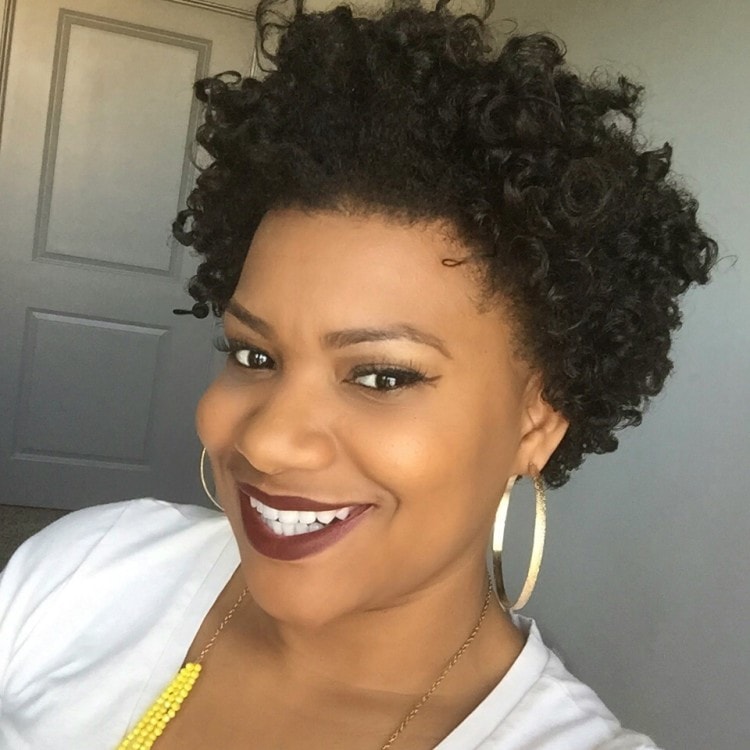 This past weekend I tried a new style on my shorter bob-cut hair, inspired by natural hair vlogger Ariel, known on Instagram as @areielvscupcake_.  I've tried several styles before as seen on Youtube and I've definitely had my fair share of fails.  This time, my results were a success (thank goodness) and not only did I get a new style out of it, I achieved a new boost of confidence. 
Never before did I think I could pull off a short, twa (teeny weeny afro) style.  In fact, I didn't think I looked cute at all with short hair.  Longer hair was always my preference.  For so long, I had a pre-conceived notion that short hair wasn't my "thing" but the truth is I never fully embraced the possibility of styles.  With the abundance of natural hair photos and images online as well as the images promoted by many brands, it's easy to be convinced that after years you should have long flowing naturally curly hair too.
Let me be the first, second or third person to tell you to let it go!  I've been natural for going on 8 years, so hopefully it doesn't take you as long to get this epiphany.  I'm a bit of a hypocrite here because although I preach embracing your hair and it's entirety, I still struggled with this myself.  But hey like I said before I'm human.  Embrace change and embrace your hair for where is NOW.  Not where you daydream it could be in another year with the help of pills, oils, or miracle potions (but don't stop using these as they do promote healthy hair 🙂 ).  Try a different style, get a hair cut and maybe you'll get an extra boost of confidence too! I'm falling in love with my hair all over again.
For this look, here are the steps I followed.  I used the LOC with the following products as well.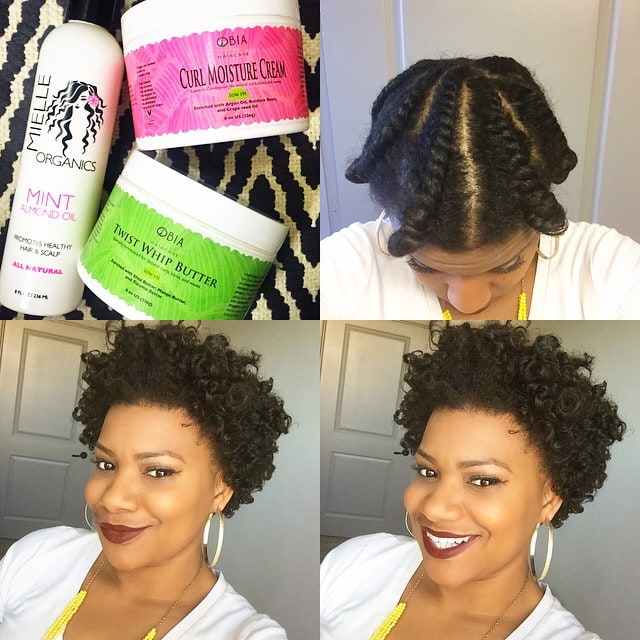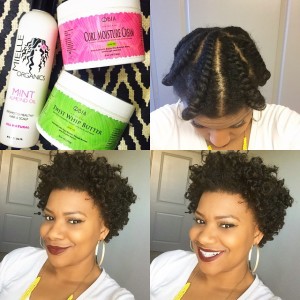 1. Sprayed each section with water and applied the Obia Natural Hair Curl Moisture Cream, leave in conditioner
2. Sealed with Mielle Organics Mint Almond Oil (this stuff is amazing!)
3. Added the Obia Natural Hair Twist Whip Butter before twisting for my C-Cream.
4. Allowed hair to dry overnight and took twists down with more Mint Almond Oil to prevent frizz.
The test for me is always hours later to decide if my hair is truly moisturized thankfully these products held up!
Here's the original video inspiration from @ArielvsCupcake.  She installed perm rods but the idea is the same!
What ways have you embraced your natural hair?
---