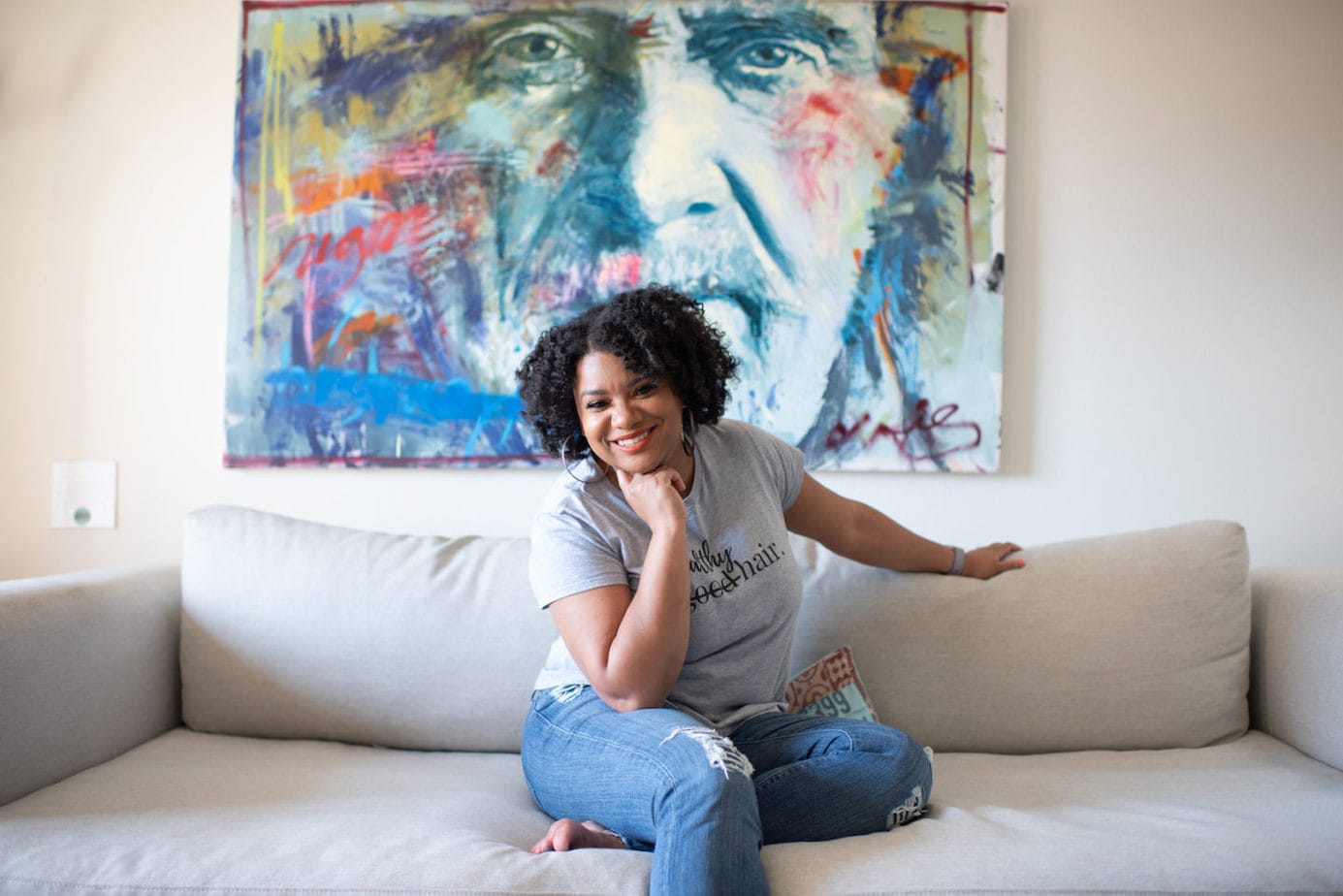 Recently I've found myself completely absorbed with everything on the internet and social media. Thankfully I was able to realize this and I have self-diagnosed myself as being over-stimulated.   Seriously, my time was so consumed with popular culture, politics, police killing black men and all of the other craziness happening right now I couldn't even hear myself think.  To make matters worse I started to feel bad because of all of the negative things I started to consume.  So, I put myself on a social media hiatus and decided to do a complete reset. Here are 3 easy ways to mentally unplug if you too start feel overwhelmed.
3Ways to Mentally Unplug
Dis-able push Notifications On Your Phone
I know you may believe you need to know whenever someone likes a photo, comments on a post or sends you an email. Guess what? You don't!  Our brains are over stimulated and we aren't really allowing ourselves to be present and in the moment. About 2 months ago I removed my work email push notifications from my phone. I work in finance, not curing Cancer.  Seeing constant notifications about work after hours and on the weekends was clogging my mental space and not allowing me to fully be in the moment with my loved ones and it was crowding my creativity. I stopped getting Instagram and Facebook push notifications years ago.  Try it for a little while and see how it changes your mood.
Take a 48-72 Hour Social Media Break
When was the last time you took a social media break?  Trump, police brutality, racial discrimination and more Trump is all that seemed to clog my timeline at one point.  Oh and throw in a bit of Kanye West going off the rails as well.  We often forget that social media is mostly the highlight reel of someone's life, people who like to hear themselves talk or a marketing tool.  And while I love Instagram and Facebook just as much as the next person, do I really need to be on social media hours on end everyday?  No.  The news cycle is a funny thing.  The same stories on Instagram, will end up on Twitter, then on Facebook and eventually make its way to a few podcasts I listen to on a weekly basis. So…did you really miss anything?  Not in the least.  Take a little social media hiatus to clear your head and put all you energy into a passion project you might be working on.
Take Advantage of Do Not Disturb (if you can)
Apple's invention of the do not disturb feature is such a beautiful thing and people should really take advantage of more often.  Of course if you have children or other pressing matters that might occur overnight that is totally understandable.  My fiance always gets on me for bringing the phone into the bed right before we go to sleep.  At first it was hard not to fall asleep with my phone next to me, but trust me when I say it is the best decision I've made.  Even the slight buzzing of your phone vibrating or the bright light from your phone notifications can disturb your sleep.
How do you unplug? Comment and let me know! Also check out a few other self-care articles around the blog.
---
Did you enjoy this article? Subscribe to never miss a post!

---